There was never a time in my life that I wasn't hair conscious – or rather I should say self-conscious about my hair. From as far back as kindergarten I cried about how my side pony was too frizzy and asked questions like, "why can't my hair be smooth and straight like all the other little girls?" My Mom used to brush and pull and smooth, but no matter what we did – my hair felt like a cotton ball protruding from my head.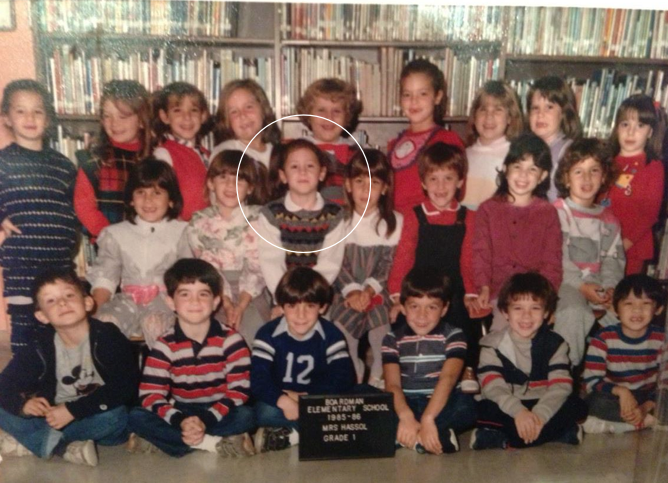 First Grade Picture: 1985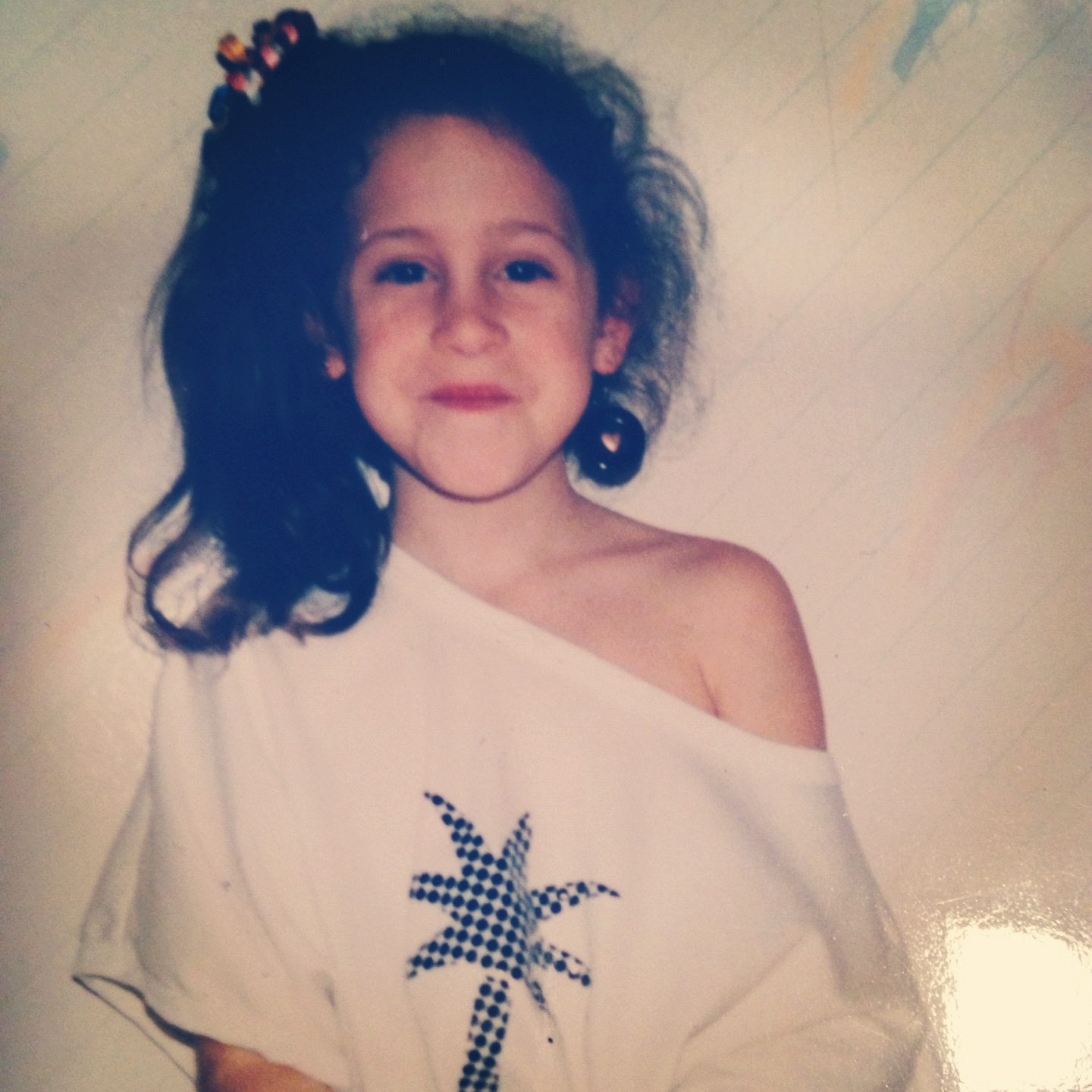 Rocking the Pony: sometime in the early 80's
This continued throughout elementary, middle, high school and college. It was only until a few years ago (I'm 33) where I began to "sort of" embrace the curls and own them. I had no more fight in me so I threw in the towel and started to work with what I had. I can't deny that even though I've resolved some of my frustrations with my mane, I still get bent out of shape about it. My wife calls it "hairanoia" (hair + paranoia = hairanoia). She thinks that I see my hair way different from the reality of it. Sort of like when you look in a fun house mirror and your perception is completely distorted. I know I'm not alone here, right??
For the past few years since keratin hit the market, things have increasingly gotten better. I get the treatment 1-2x a year. I wouldn't say that I'm 100% satisfied though (and the fact that I have grey hair too does not help matters – shhh). My hair is smoother and more manageable, but as each month goes by – I know it's slowly creeping back towards its original texture (keratin girls – you know what I mean!). And I am not thrilled about putting the chemicals in, but hey – the things we do for beauty. I continue to search for the perfect cocktail of smoothing serum, gel, comb, diffuser, shampoo, conditioner, and any other hair treatment that will tame the mane. Every time I purchase a new product it's another glimmer of hope towards transforming the locks. I try out my new combination and fingers crossed I'll look like Penelope Cruz.
This brings me to the present day. Due to my hairanoia I've been resistant to getting a "real" cut – keeping it long and simple to maintain some level of ease. I detest haircuts. Every time I go into the salon I sound like Woody Allen – anxious, overly descriptive, nervous, uneasy and annoying to the stylist! I'm pretty sure every one I've ever seen thinks I need to be medicated. Haircuts to me are up there with sky diving, bungee jumping and swimming with the sharks. I've dreamed of cutting it shorter, but fear that it will be even more difficult than it already is. I know, I know – hair grows back so what am I sweating? And the truth is I don't know! Like all irrational fears, this one is on my list.
You'll be happy to know that yesterday I took the plunge, threw caution to the wind and went through with it. I was literally debating it up until the time that I sat in Johnny's (Bumble and Bumble) chair, but after the first chop there was no turning back. I watched him carefully craft my do and tried my hardest not to freak him (and myself out) along the way. Towards completion I was still on edge about the whole thing and (even though going reverse wasn't an option) having a conversation with myself whether this was the right move or not. After Johnny was done he shook it out and turned me towards the mirror. I took a deep breath, I put my hands to it, touched and played for a minute and decided that I LOVE IT! It's a great change, feels fresh, exciting and I think I'm a bit bolder having gone through with it. If in a month or so I hate it….luckily it's hair and will grow back!
Yesterday morning I asked my wife as we looked in the mirror together, "What if I don't look sexy without long hair?" and she said this: "Your hair is not what makes you sexy. You are what makes you sexy". I'll continue to remind myself of this when I get hairanoid!
Are you thinking about making any changes soon? I'm always inspired by you so please share your stories!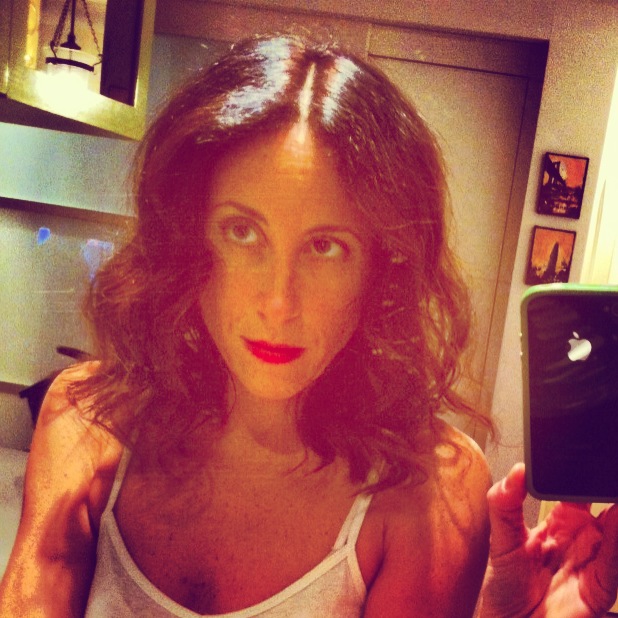 After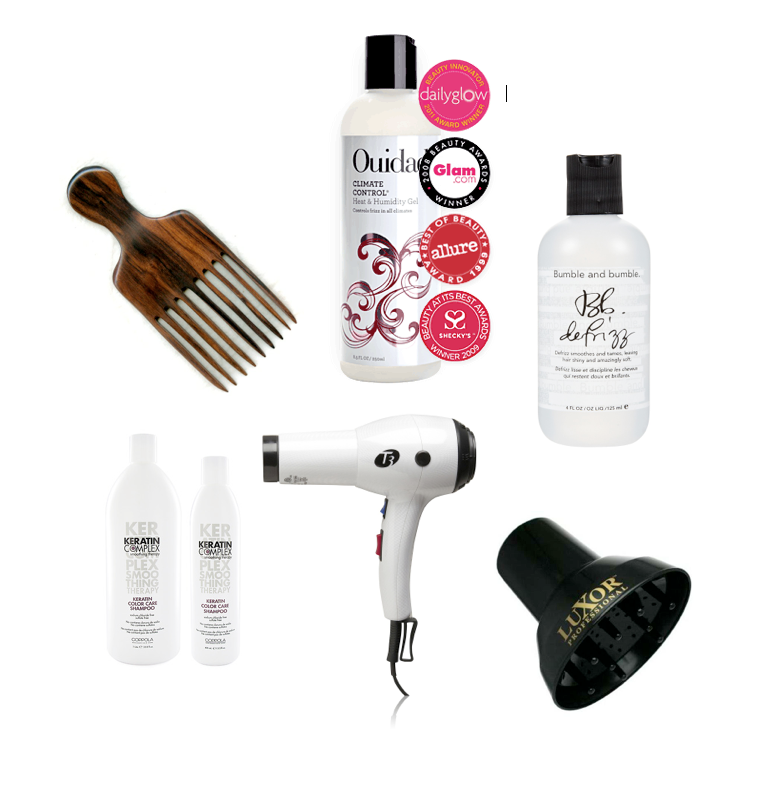 My tool kit: Ouidad Climate Control gel, Bumble and Bumble Defrizz, Luxor diffuser, T3 Hair Dryer, Keratin Color Minded Shampoo/Conditioner, Hair Pick Comb