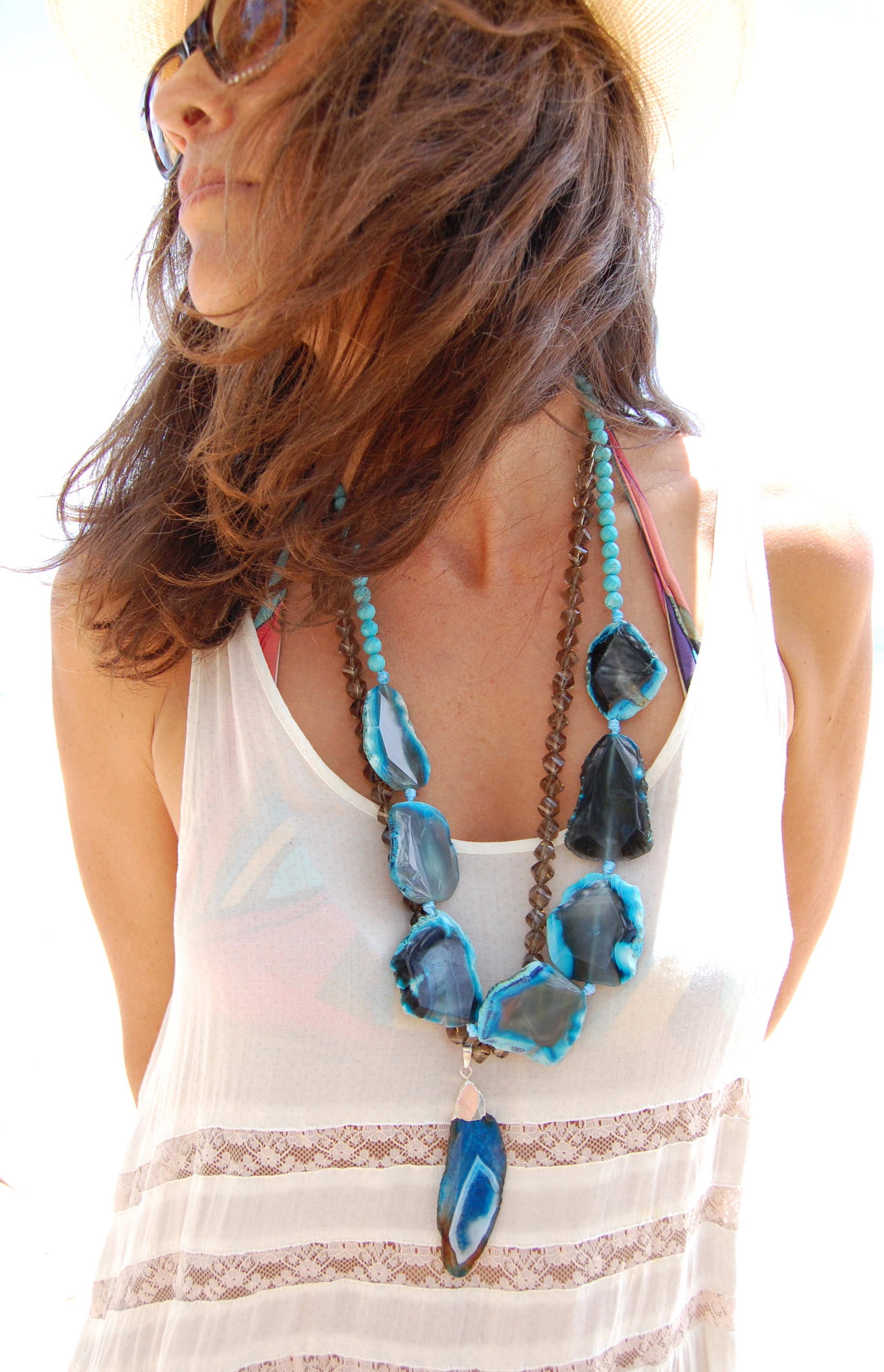 Manda Kovar and Melissa Cohen, the fab duo behind MGEMS, have been creating handmade one of a kind boho inspired jewelry for years and as the company continues to evolve so does their beautiful work.  I have known Melissa for over ten years and have come to know Manda and their equally shared passion comes through in every design.  All jewelry is handcrafted, both involved in the process from inception to execution.  Each piece has a story and is made with rare and unique gem stones so that no two styles are identical.  The beads are individually hand picked and artfully strung together, creating a relaxed sensibility while still ensuring to make a bold (but understated) statement.  The styling never feels overdone or forced and the color palette is inspired by the natural earth stones – shades of emerald, quartz, ivory, turquoise to name a few.  Worn by themselves or layered together, MGEMS jewelry can work with everything in your closet.  Whether you're connecting with your inner love child or hitting the urban city nightlife, each piece can be styled in a myriad of ways.  As two working Moms who themselves are always looking for trend-right fashion and style – they know what it's like to want easy and wearable jewelry that facilitates a cool, chic and hip aesthetic with two (or three in Manda's case) little ones hanging off your arms.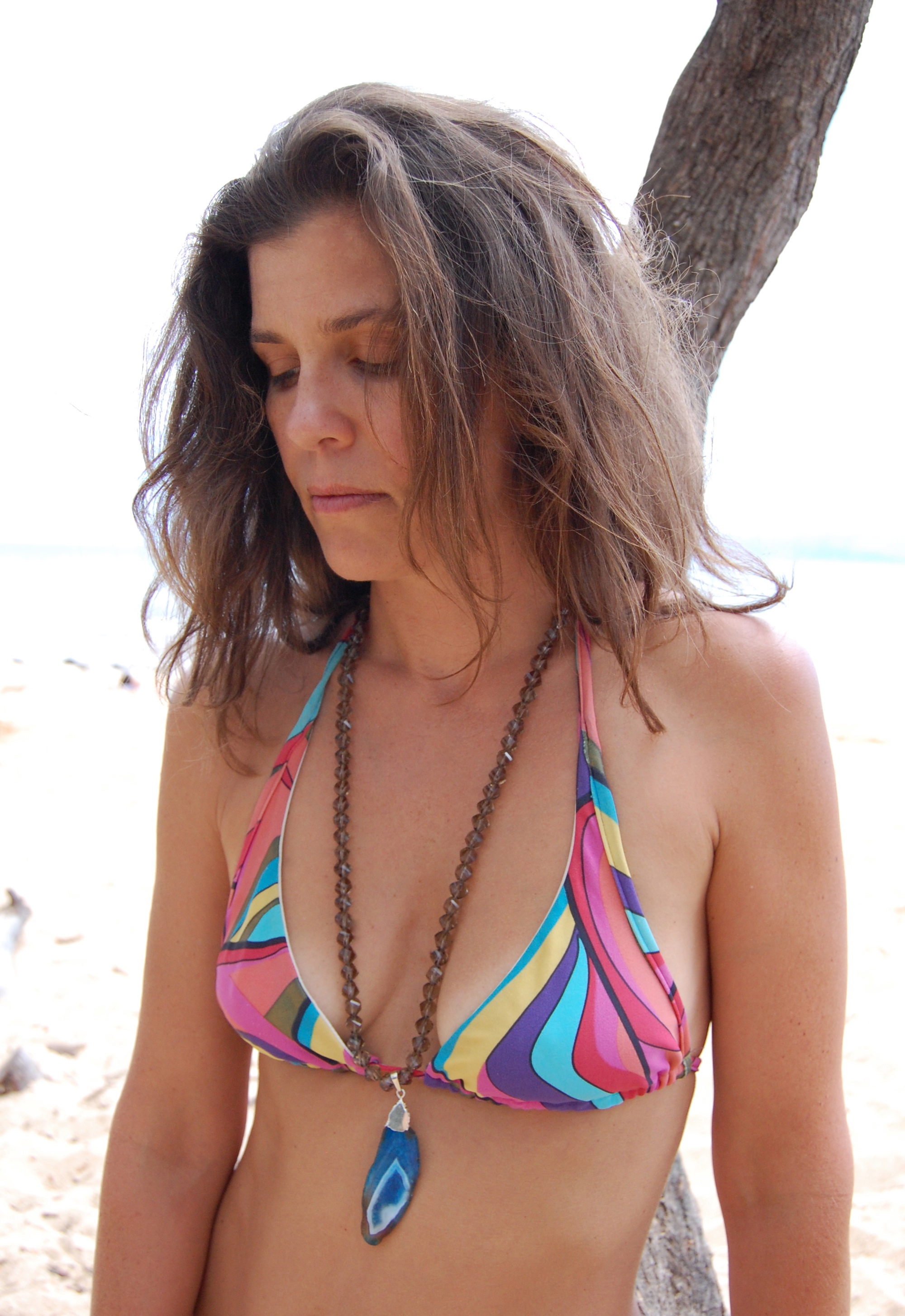 MGEMS is currently sold at a few boutiques in the tri-state area and in pop-up shops around NYC.  Their website is in development but follow their
instagram
and
facebook page
to shop their current assortment.  You can also e-mail them directly at
mgemsjewelry@gmail.com
for inquiries.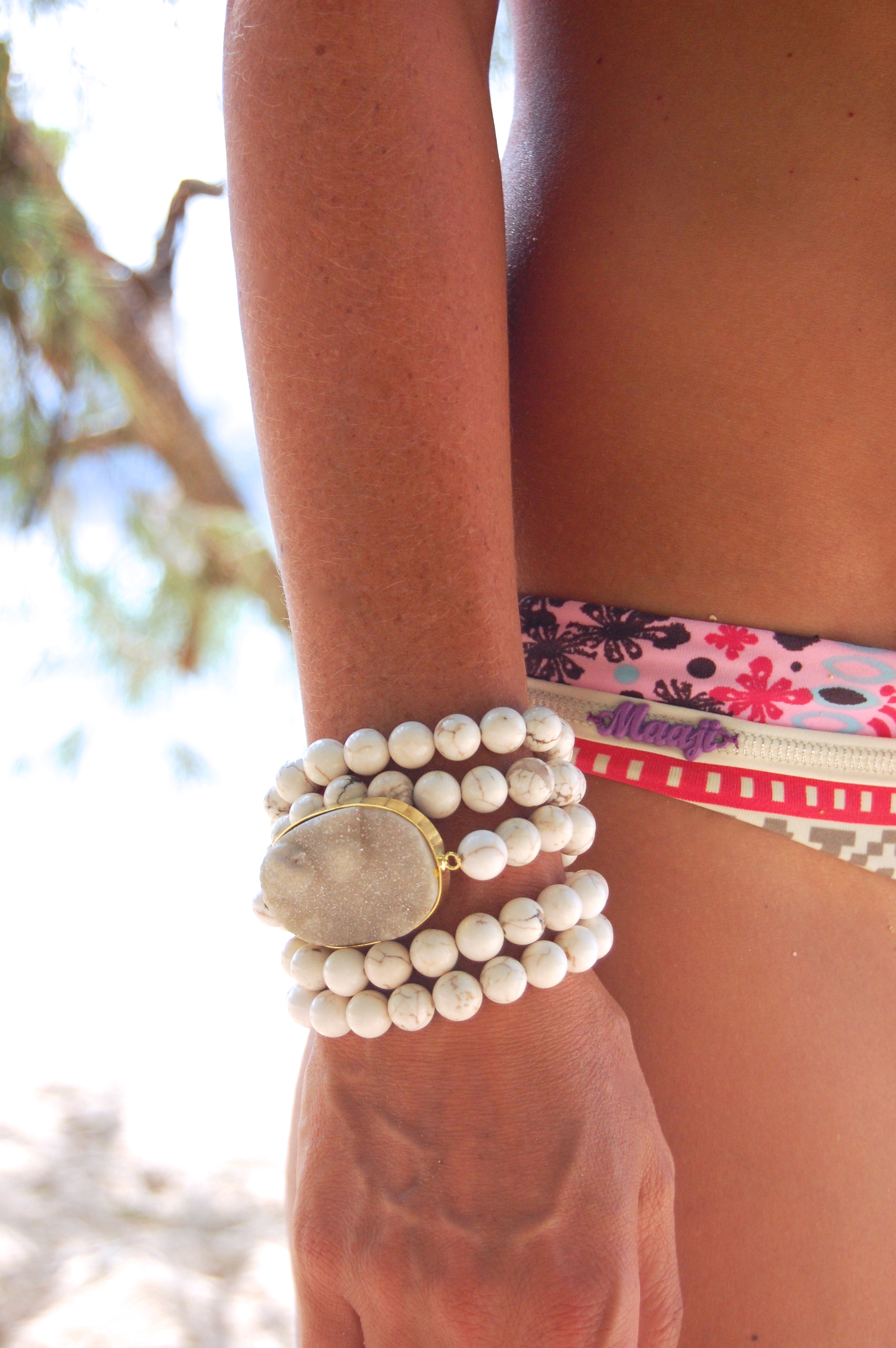 Last week I styled and photographed a few pieces from their current assortment on the beautiful beaches of maui and held a Q & A with Manda and Melissa to get the inside scoop on the genesis of MGEMS, the vision behind the brand and what's next on the agenda for these bead babes!
Tell me the story behind M~GEMS.  While both at NYU for graduate school we independently began our jewelry making journey.  Later introduced by Manda's brother, we hit it off and started MGEMS together in our small NYC apartments.                    

What is the inspiration behind M~GEMS?  Creating easy, luxury, go-to pieces. 
What styles and trends are inspiring the current collection?  Boho chic, beachy and organic.  We want our jewelry to be easy to wear.
How are able to balance motherhood, a business, and still have time for you?  Still trying to figure that one out……
Where do you see M~GEMS in the next 5-10 years?  We'd like to see the company expand nationally so all women can have access.
How do you want women to feel when they wear your jewelry?  We want women to feel beautiful, sexy and confident.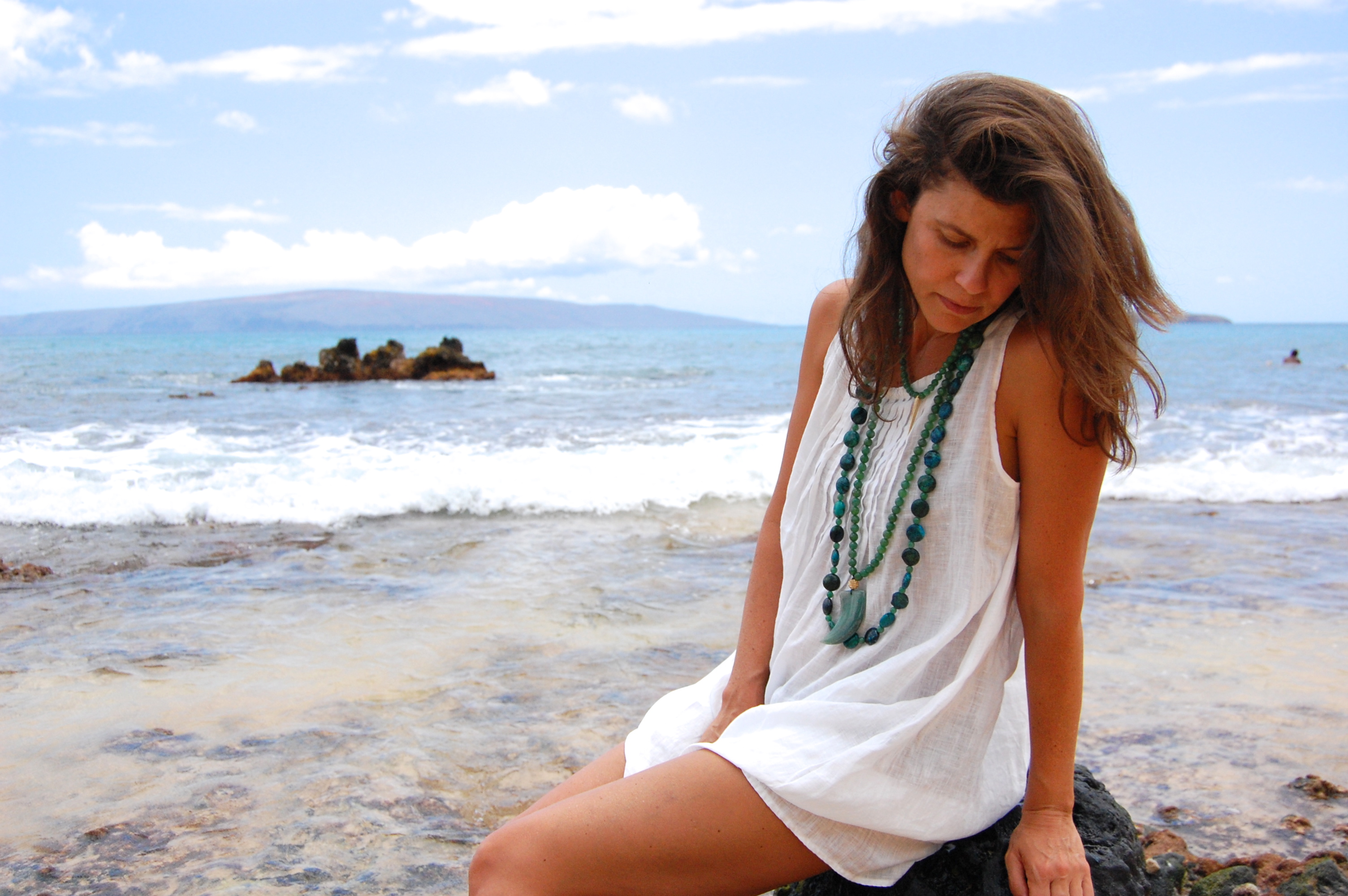 What is your most favorite piece?  Manda – My favorite collection of necklaces are the chunky stones floating on delicate small beads.  I wear a tank top everyday and love to throw these on in every color.  Melissa – A vintage pendant strung on gray faceted beads.  When I go out at night I like to wear a black top and jeans and it's my go-to outfit completer.