Diane Walker, Creative Director and co-founder of
Sweenie Manufacturing Corporation
, a full service design and manufacturing company, has been connected to the fashion industry for the majority of her life.  At the ripe age of 18 she traveled oversees to Paris and Milan for modeling, but after spending time in front of the camera realized her stronger desire to work behind it.  She quickly relocated to New York via California, attended
Pratt Institute
and was on the road to fulfill her passion of becoming a fashion designer.  After graduating from Pratt, Diane worked in-house for private label companies, but her ultimate goal had always been to run her own.  Her skill, ideas and talent could not be contained (or limited) in the four walls of a corporate environment and after 15+ years of working for others, she broke free in pursuit of her dream. 
Sweenie Manufacturing
was conceived in 2008 with co-founder Stacey Demar.  They have become the "go to" brand incubator for emerging fitness designers with a focus in active, swim, and yoga.  Diane works hands on from conception through execution phase and brings clients design ideas to life.  The company has launched powerhouse brands such as
Body Rock Sport
,
HotDrop Apparel
and
Naked Sports Gear
, with a growing list of clients including celebrity fitness expert, Simone De La Rue of
Body by Simone
.  Running a design company requires constant creativity and focus on new and innovative collections.  Since Diane spends much of her time helping others develop
their
vision, I was curious on what inspires her own.  Here's what she had to say….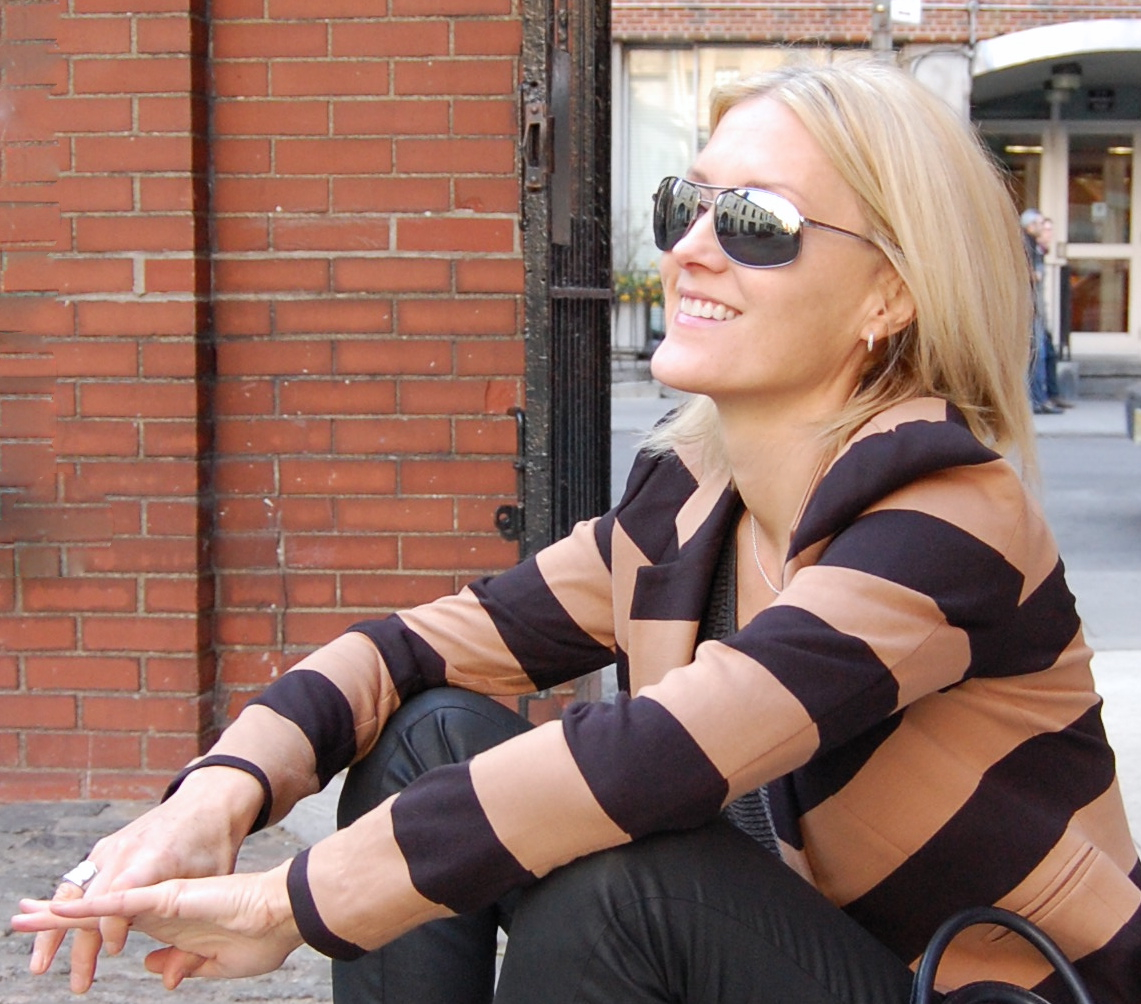 Diane, what is your soul style?
Growing up we didn't have a lot of money compared to others from the wealthier part of our North Cali farming community.  Instead of trying to compete with the best, I became creative and learned how to refurbish/restructure the clothes I had and mix them with newer pieces.  My influences at the time were Madonna and Cyndi Lauper – not to date myself.
As I moved on and gained experience in the fashion industry, I wore clothing that projected confidence and commanded the respect of becoming a head designer.  These days, I am more comfortable in my skin and dress in ways I feel are most flattering.  I mix high and low fashion and shop from retailers that range from H&M to Coach.
How do you describe your style?
I think my style varies and depends on what I feel like and where I'm going.  Sometimes it can be a pencil skirt and tee and in other moments, baggy jeans rolled up with heels and a crop top.  My style is mostly casual and comfortable with touches of femininity.  I always like to add a drop of rock edge whether that be with statement rings or leather pants.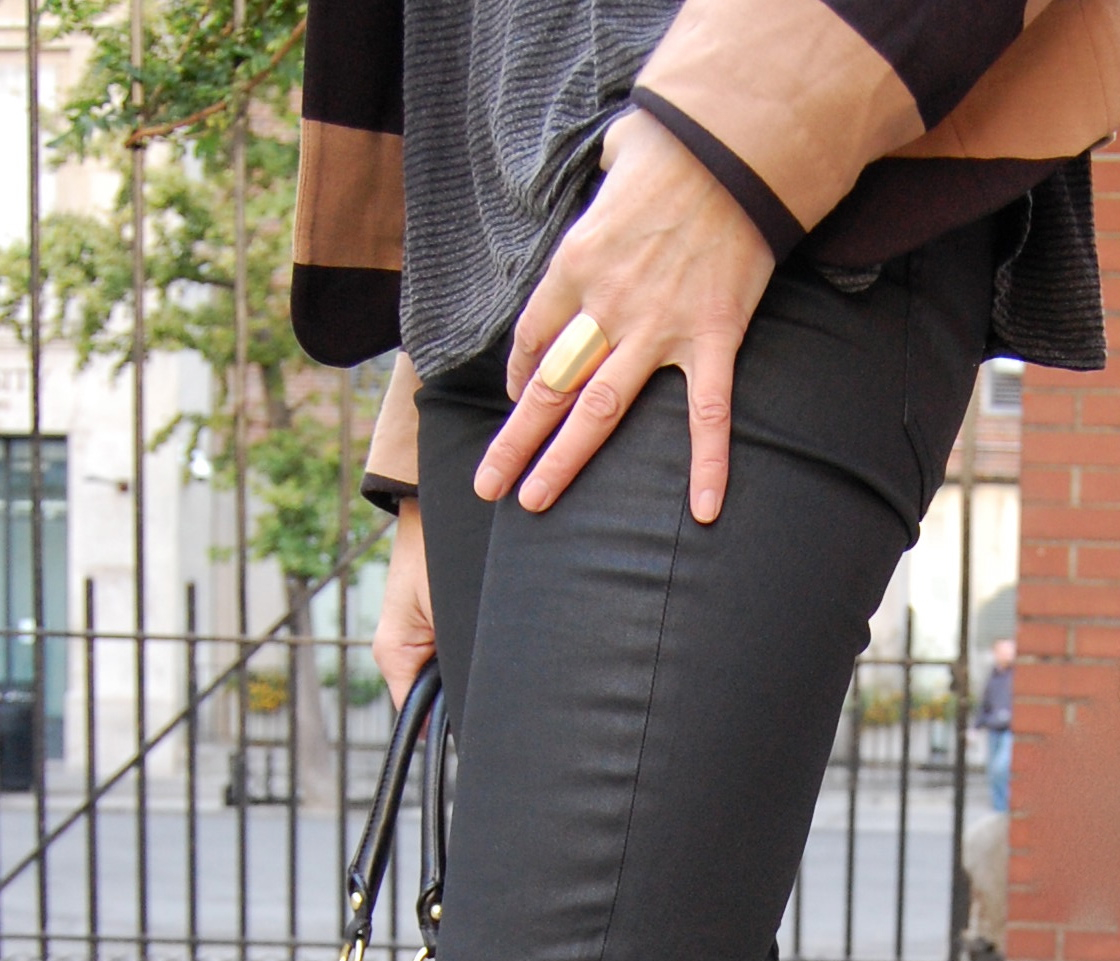 What does your style say about you?
My style says that I'm confident in who I am and my ability.  Because Sweenie is focused in the activewear markets, I get to test and wear the product we produce.  Some days it's just me in a pair of cool metallic leggings and a lace tank, heading to contractor and fit meetings.
Did your style evolve over time or has it stayed consistent?
My style has evolved over time.  When I first started in the fashion industry, I dressed slightly masculine because I thought it would help me be taken more seriously.  Over time though, I learned to own my femininity and softer sides, while simultaneously embracing the strong and edgy.
Must have item in your wardrobe? 
A new asymmetrical fleece vest that I purchased last month in Greve, Italy.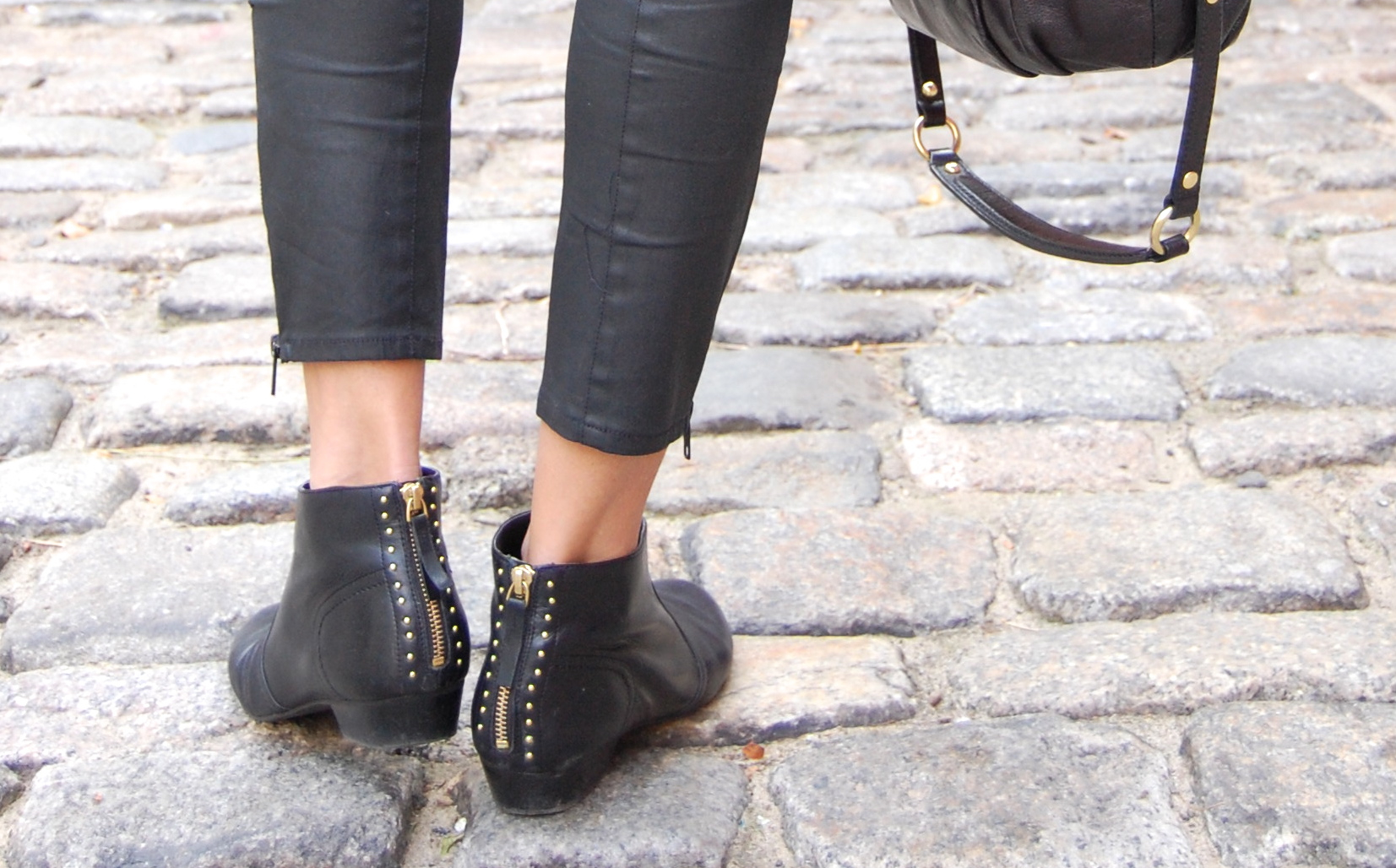 Do you have a fashion design idea you want brought to life?  Contact Diane at diane@sweeniemanufacturing.com OR Stacey at stacey@sweeniemanufacturing.com for all inquiries.
To be featured on Your Soul Style, e-mail me directly at yoursoulstyle@gmail.com.