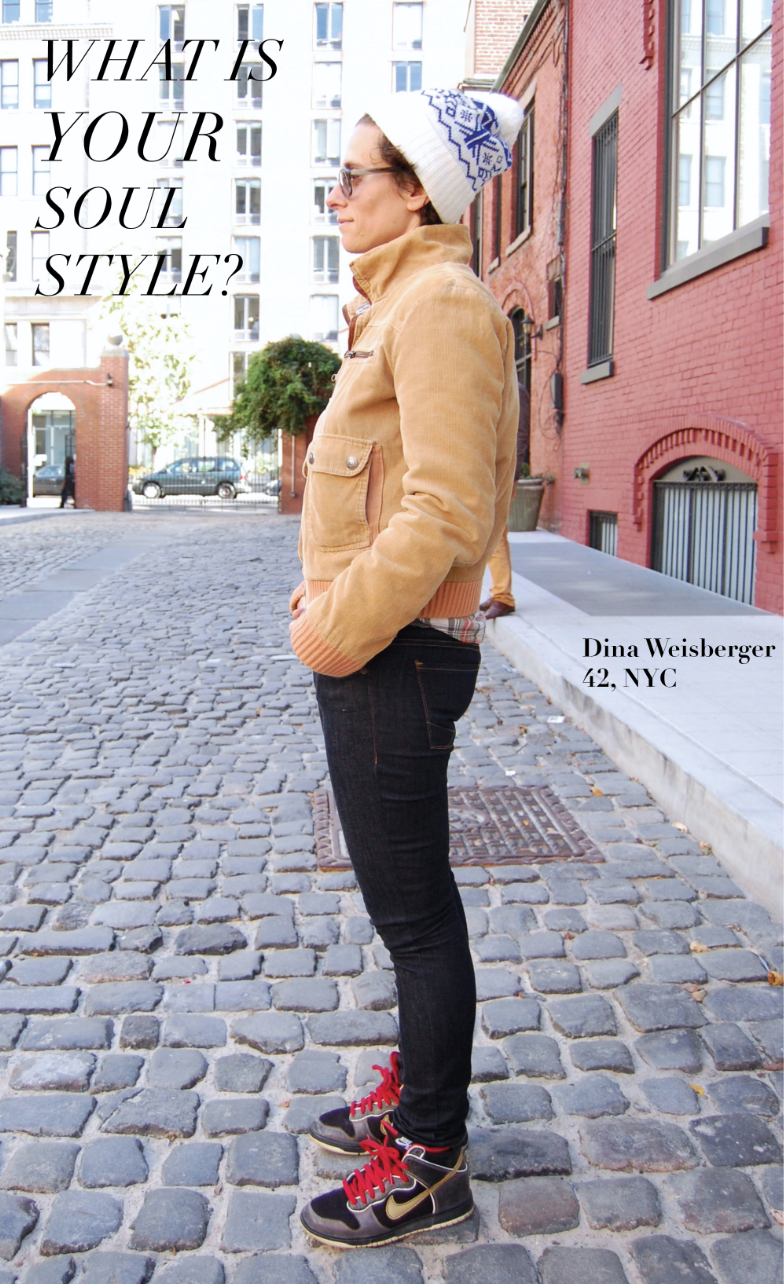 One of my goals for Your Soul Style has been to share weekly posts featuring how YOU define your style.  Yes, you!  We all interpret style differently and our expression is unique.  This is what makes us individually beautiful.  I want to hear about what your special something is.  I want to hear your stories.  Like a jewelry designer who explained to me that unless she deconstructs and re-creates her pieces, she doesn't feel emotionally connected to them.  Or one of my male clients who feels comfortable in only black and gray.  Or my wife Dina (above) who leans towards menswear inspired choices, but keeps silhouettes tailored so she can simultaneously embrace her femininity.  And I never feel complete without a scarf around my neck and vintage bangles on my arm given to me by my Mom.  All of us have our way of showing up in the world which helps to silently define us.  These are our style uniforms!  Your Soul Style will be a platform to share and inspire each other with our individual perspectives.  Answering questions like, What does style mean to you?  Where do you draw inspiration from?  What does your style say about you?  I want to know it all!  Are you ready to join the movement?  Keep an eye out for weekly posts spotlighting people from all different walks of life.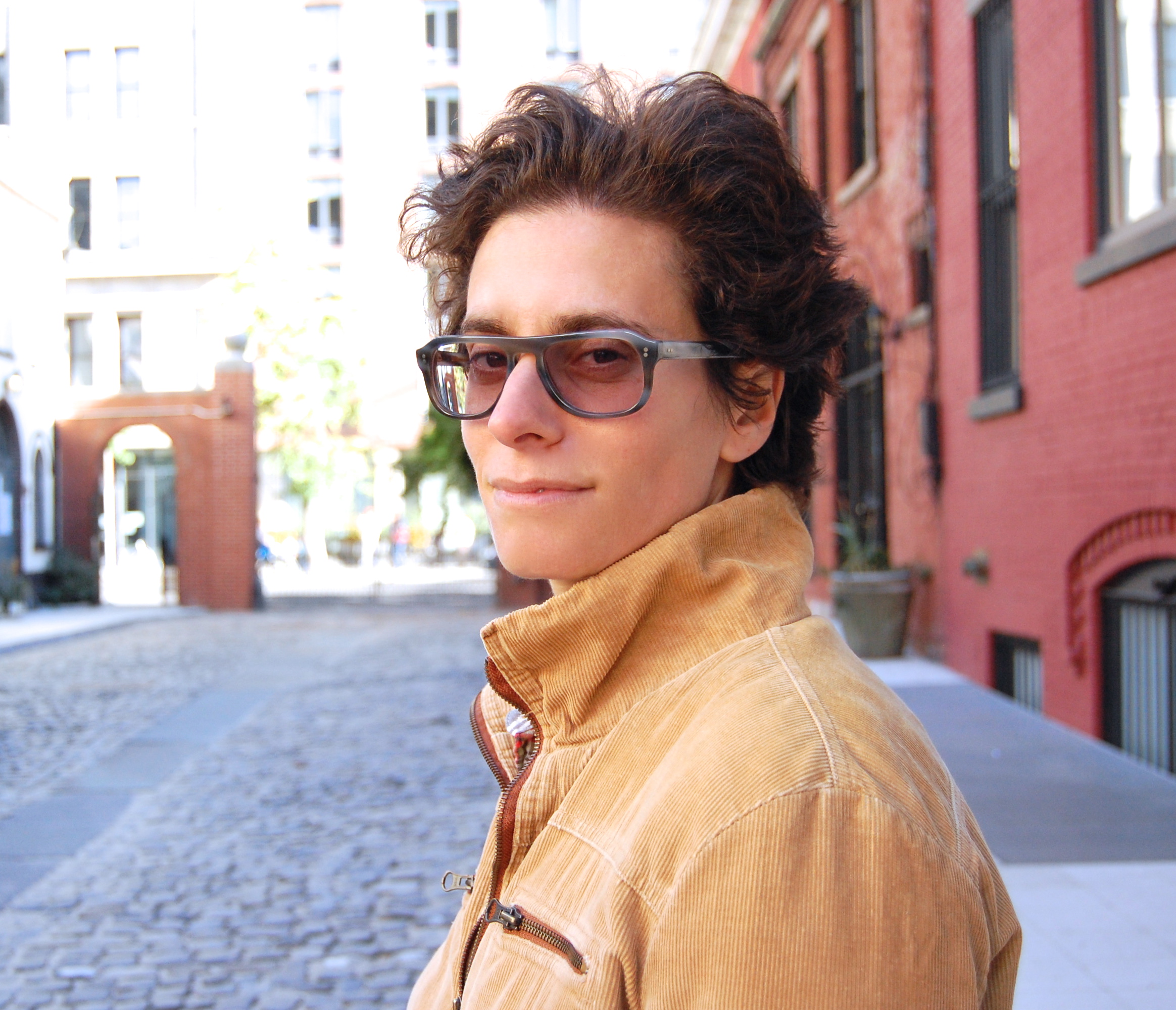 My brave and beautiful wife has agreed to be my first feature.  So I asked her the question I've been asking myself for years:  Dina, what is your soul style?
Style is about expressing my individuality and making something mine.   It's about walking down the street and not seeing someone in the exact same outfit.  It's about being comfortable in my own skin and using it to feel my best.
How do you describe your style?
My style is a blend of preppy-nerd influenced by street and surf, topped off with a touch of masculinity.  I can never have enough hats, sneakers, or glasses in my repertoire.  Some might call it 'butch chic,' but to me the term butch just makes you think of your 5th grade gym teacher.
What does your style say about you?
My style says, I care about how I look, but I'm not seeking your approval.
Where do you draw inspiration from?  Do you have a style icon? 
I love Carolina Herrara.  I've never bought her clothing, but there's something about her look and presence that I really admire.  
Did your style evolve over time or has it stayed consistent?
My style has been pretty consistent.  I've been mistaken for a boy since as far back as I can remember, but it's never had me waiver in terms of how I dress.  I love and embrace all of my feminine qualities, but putting on a skirt or a dress is pretty much the equivalent of dressing in drag (..and not the 'fabulous diva' drag). 
Do you have any style challenges?
Translating my weekend wear into a funky and stylish, yet work-appropriate outfit for 9-5.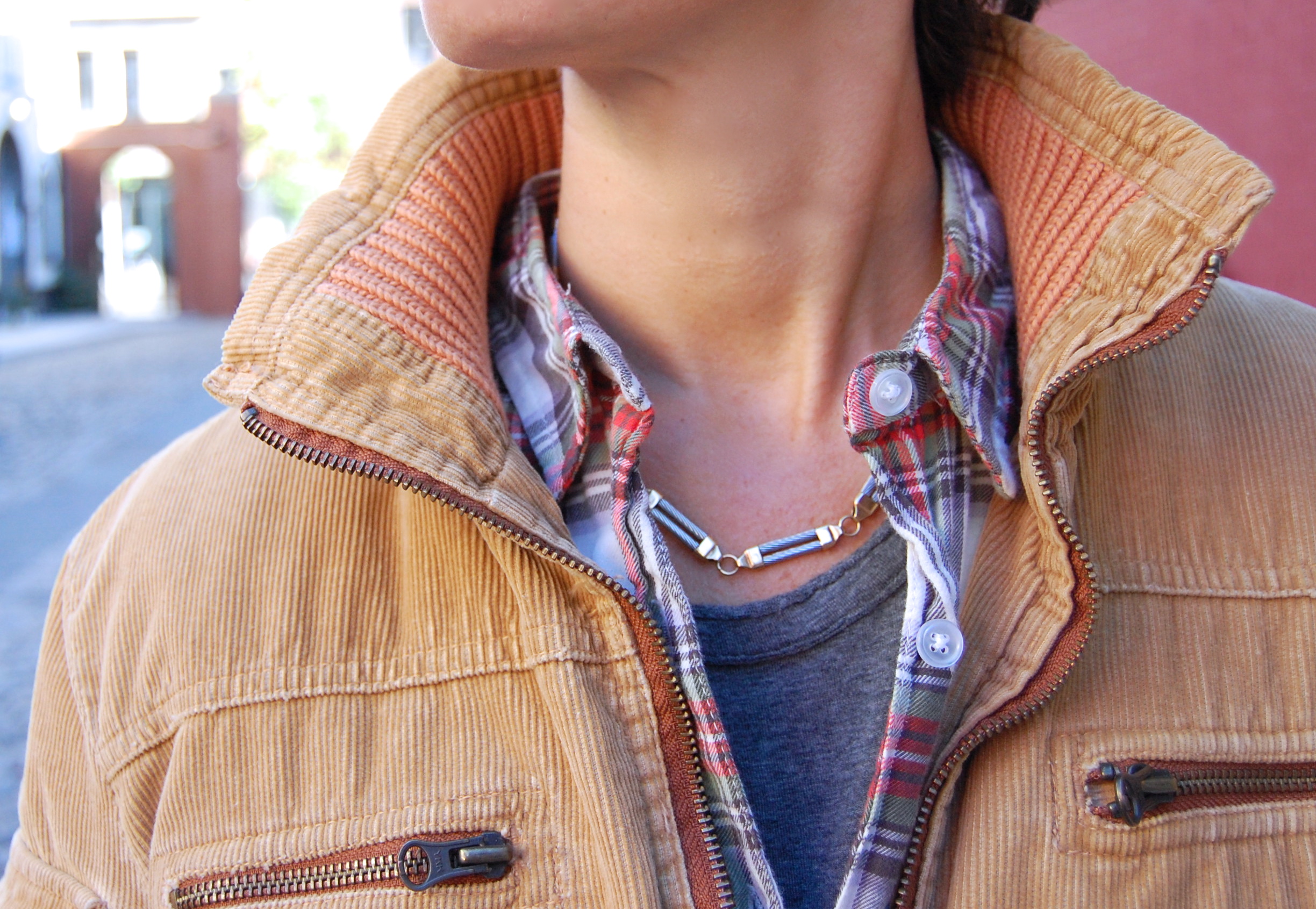 Do you have a favorite fashion/style moment?
Any event I get to wear my Paul Smith navy suit and black shirt.
And your worst?
My sister's wedding, dressed in a velvet emerald green bridesmaid dress.
Must have item in your wardrobe?
A fresh pair of kicks.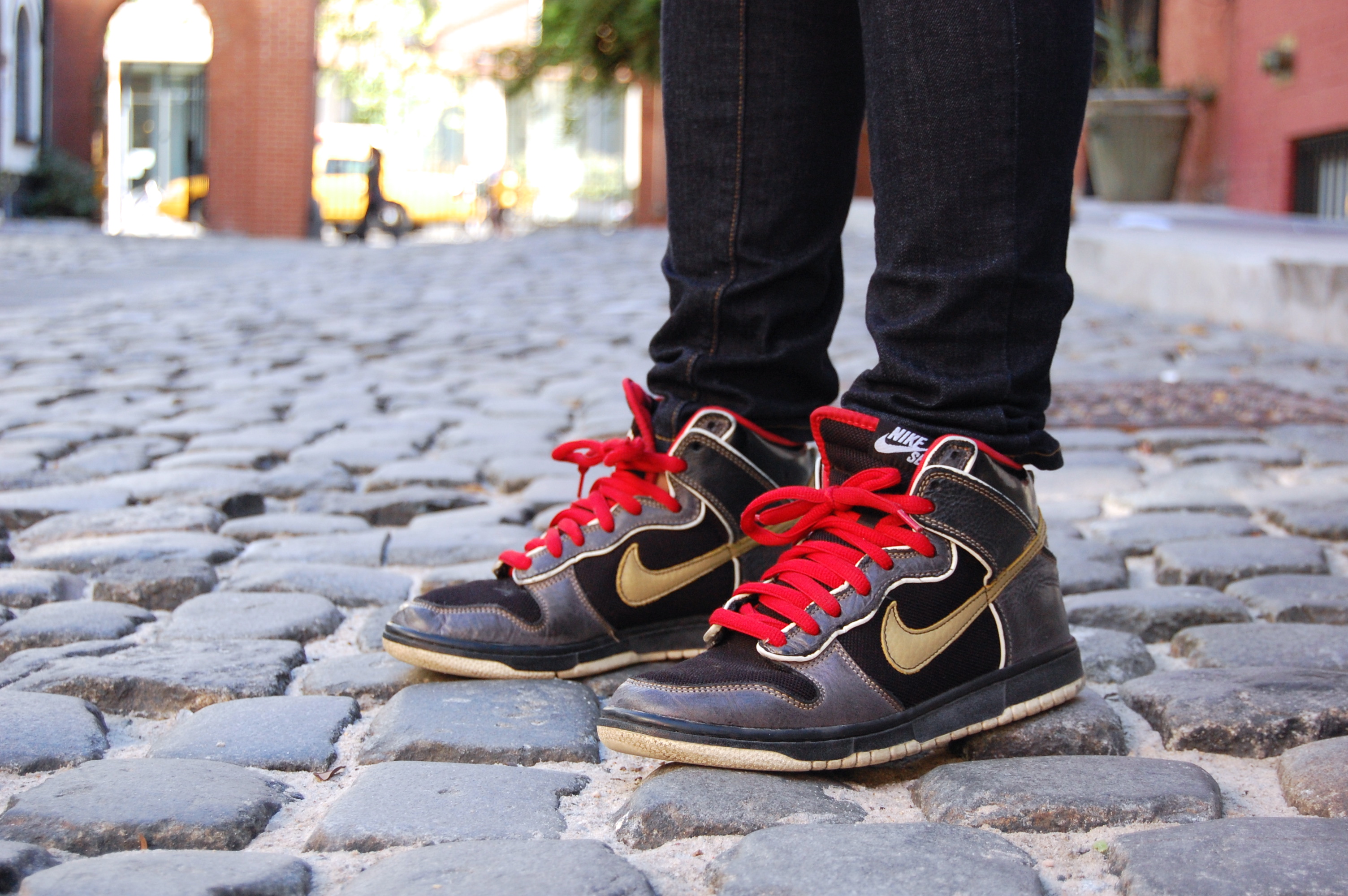 To be featured on Your Soul Style, e-mail me directly at jenny@yoursoulstyle.com.
No criteria.  No expectations.  Just you!