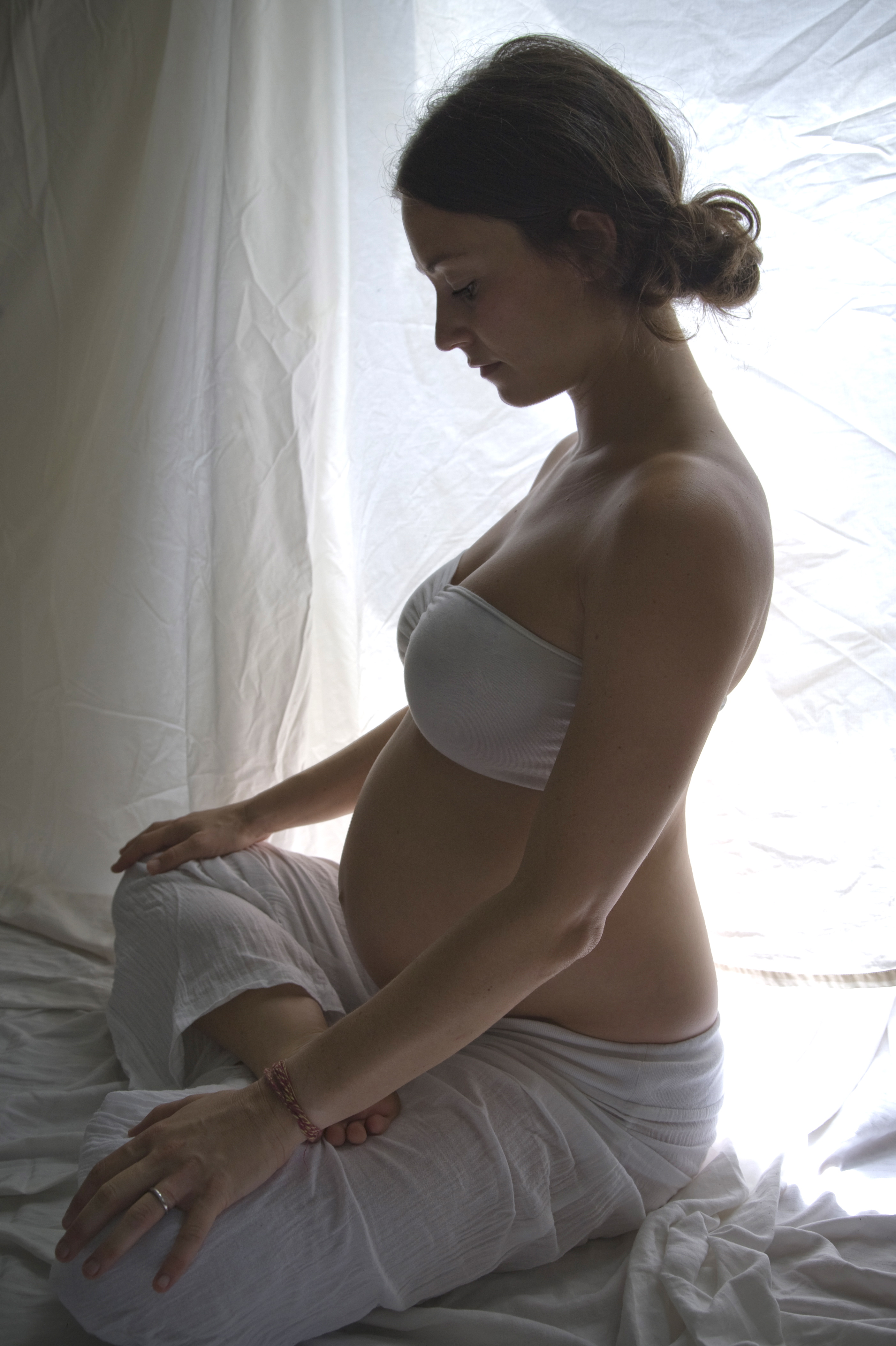 Hello and happy Friday!  Today's post will be a contributing piece by my nearest and dearest friend Mika Oakes whom you may remember from here.  Mika is a certified yoga teacher and licensed massage therapist who recently gave birth to her four month old son, Jonah.  I asked her if she would be willing to do a write-up about her experience through pregnancy and how it influenced and affected her mind and body image.  As a wellness practitioner, surrendering control was not an easy process and I feel that many women would relate to her story.  Thank you Mika, for being brave and honest enough to share your journey with us.
Surrendering by Mika Oakes
Though it's hard to admit to ourselves, we are all vain. It's true in some form or another. Whether you are a yogi, a fashionista, or someone that considers yourself "humble", we all have a sense of vanity beneath our skin. The question is, do we acknowledge it and own it or do we try to deny it?
As a yoga teacher, but more importantly a yoga student for life, I admit that I am also vain. I just spent the last year of my life pregnant and now as a new mother, I have a whole new appreciation for my body and the process of being in tune with it. When the body changes in such an extreme way (and in a way that is completely and utterly out of your control) it's a mind-expanding, humbling and terrifying experience — all at the same time. We reach out trying to grasp onto anything we might have once been able to control. When you're pregnant, there is nothing you can control about your figure, aside from the food you put into your body and the exercise/movement you choose to incorporate into your prenatal life.
While my ever-growing belly and breasts (AND thighs, AND ass) were expanding by the day, I would be lying if I said that my mind and attention weren't distracted, sometimes negatively towards these changes.  I would love to be able to say that I didn't fear that I would lose the body I once had and was quite attached to. As a person in the athletic, holistic health, and spiritual fields, body image and awareness of mind/body connection is naturally a big part of what makes me tick on a daily basis. I worked hard to release the resistance I was feeling at embracing these changes. I worked hard to understand that I couldn't control what was happening and moreover, that what was happening was actually quite beautiful and natural. Still, I couldn't help but feel weird and uncomfortable in my new state. 
As a person who has worked with several prenatal clients for both yoga and massage, going through this process myself was a total game changer. The naturalist in me always made me think that I would be the type of person to marvel in my pregnant body. I thought I would simply love being pregnant and embrace it all as the process itself evolved. Au contraire!  I was challenged each and every day.  My yoga practice was modified, though I would dare say compromised.  I wasn't "in" my body the same way anymore. Although it was a completely inner body experience, it felt totally out of body.  I was humbled.  I was quieted.  I learned how to surrender on a deeper level every day.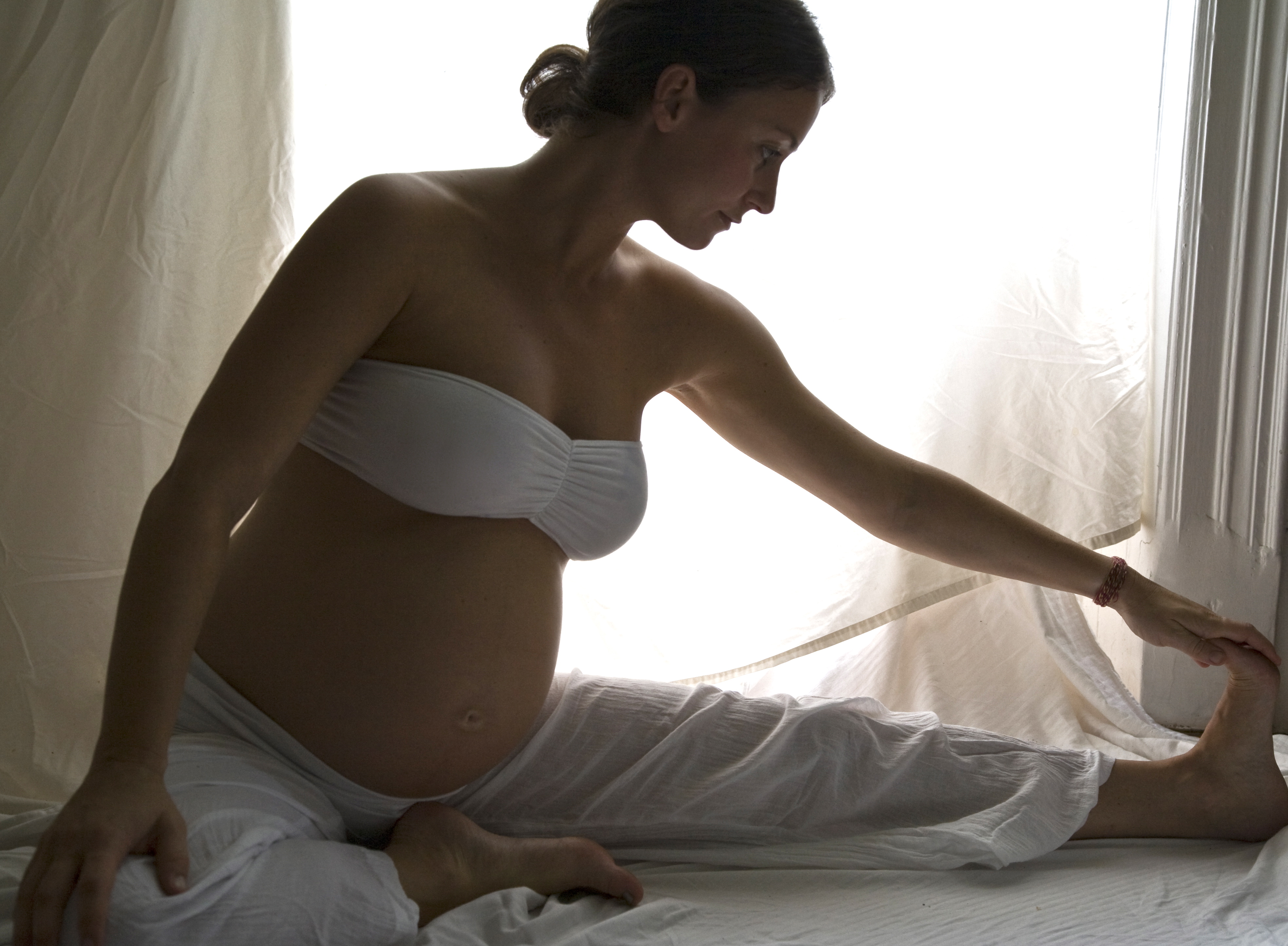 As I grew larger by the day, the new slower pace of life felt like it made sense. All of a sudden I wasn't so quick or eager to book up my schedule and run from client to client or schedule dinners with friends.  I began to find a sense of stillness even in my anxiety of the unknown to come. My pregnancy slowed me down not only in a tangible physical way, but more profoundly in my thoughts and mind as well.  There was a level of acceptance and surrender and it was crazy to let go in that kind of a way. It was almost ethereal. As the imminent birth of my son approached, that is of course what mattered most. I began to realize that my perspective and values were shifting almost daily.
When asked to put together my thoughts on how things shifted for me physically (fashion-wise and all other things considered) I had to first take a look at my own vanity and just how much of it I was willing to admit to.  As a pregnant woman you are given the opportunity to learn acceptance in a new way, how to surrender in a deeper way and how to release this idea of controlling the process of how it all changes you, both from the outside inwards and the inside outwards. 
Pregnancy in and of itself is one of life's greatest lessons, if not THE greatest lesson in letting go. Wanting to look and feel good is not something we should be ashamed of. My pregnancy taught me about my own vanity and helped me recognize the vanity within us all. Most importantly, acknowledging it helped me discover my inner beauty in a remarkable new way. A way that I've carried with me now into motherhood. I'm constantly reminded of what's able to be changed and what needs to be accepted. Realizing the difference is the first step in feeling beautiful in your own skin.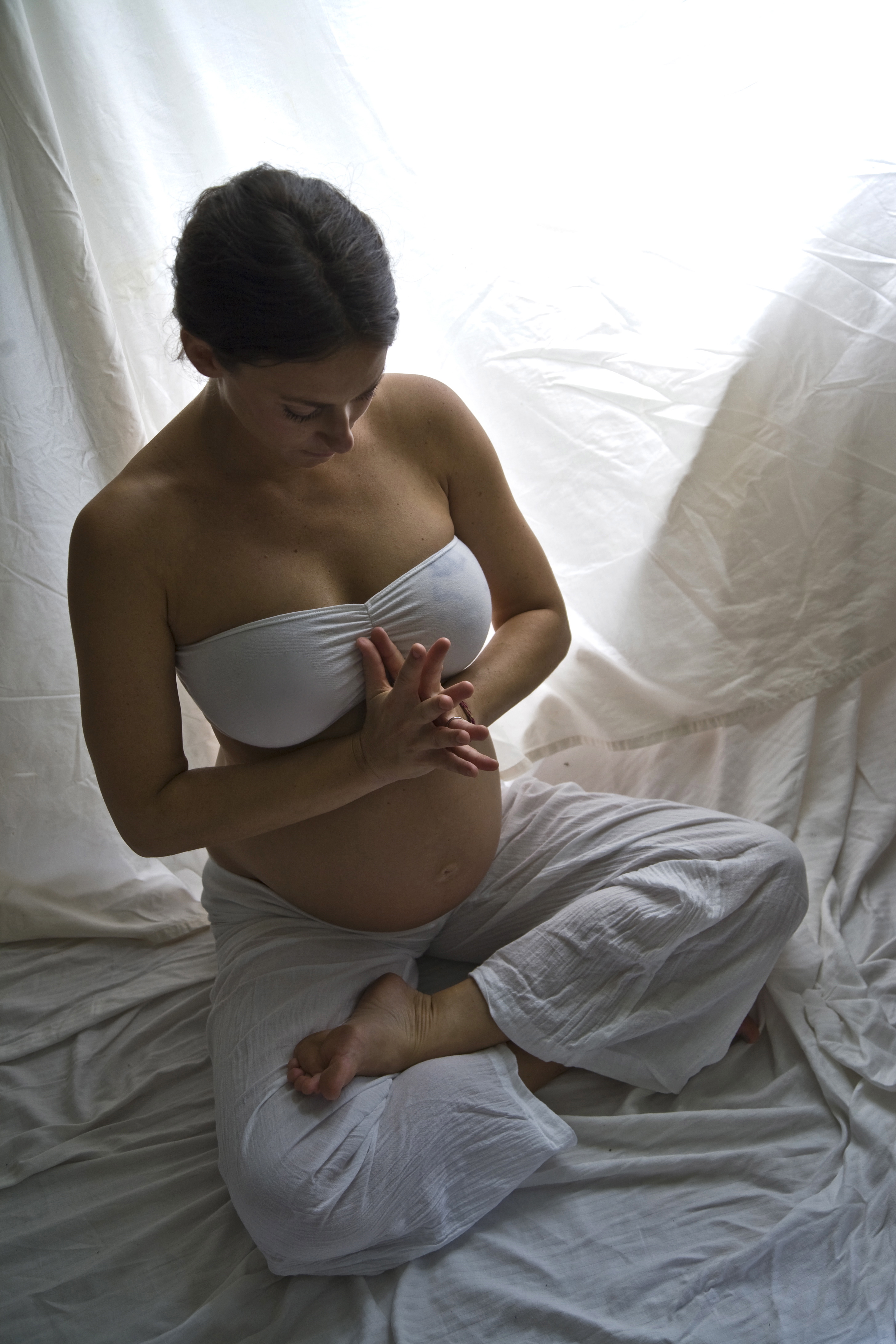 Mika Oakes is a registered yoga teacher with Yoga Alliance, licensed massage therapist in New York State and certified in prenatal for both.  She is certified with the National Certification Board for Therapeutic Massage and Bodywork (NCBTMB), and is a proud member of the American Massage Therapy Association (AMTA).  For more information, check out her website here.
Photos via Tara Eden