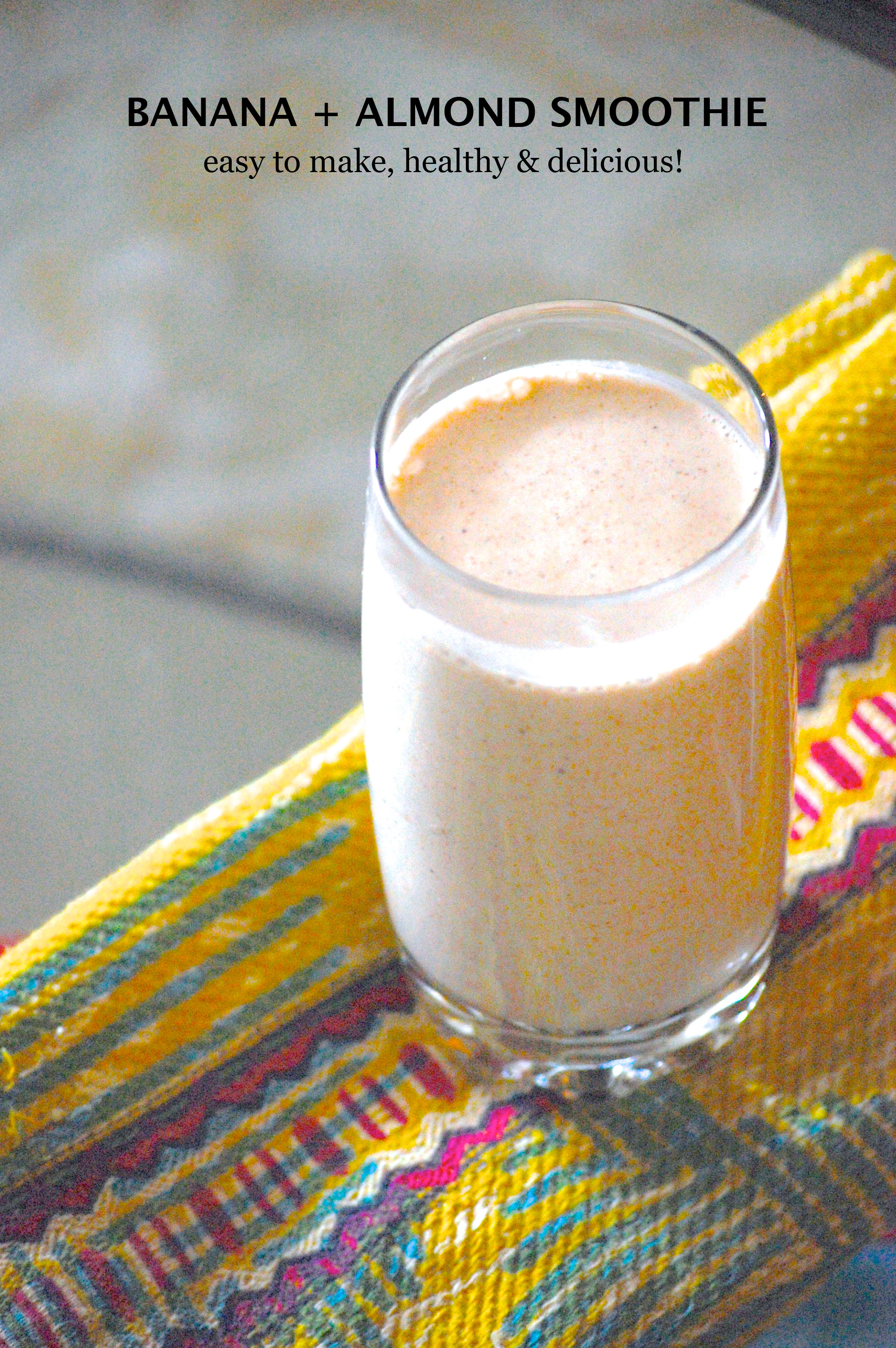 Making a smoothie is not a groundbreaking phenomenon however in trying to store up on good fats and eat clean, I've been making them at home regularly.  My friend Mika has been having them for years, but I never made my own version until now.  There is something super duper satisfying about 1) knowing exactly what goes into your food and 2) using your own two hands to literally feed and nurture your soul.  Not the most calorie friendly of meals, but healthy, gluten free, dairy free, grain free, vegan and absolutely one of the tastiest things I've ever eaten.  And it will keep you full for HOURS!  Whip it up in five minutes or less with four ingredients only.  Make it for yourself and everyone else that comes your way. You can thank me (or rather, Mika) later.
BANANA + ALMOND SMOOTHIE
What you need:
vitamix or any other type of blender/smoothie machine
2 ripe organic bananas (the more ripe the banana, the sweeter it will be)
1.5 – 2 tablespoons of organic almond butter OR 1 generous handful of raw unsalted almonds
1/4 cup of coconut milk
5-6 ice cubes
How-To:
– blend all ingredients together until ice cubes are smooth.  Voila – done!
– drink and go to smoothie heaven
Tips:
* adjust amount of almond butter and/or coconut milk according to your tastes
* add a few dark chocolate chips if you are having for dessert
If you have any smoothie recipes you'd like to share, please send them my way at yoursoulstyle@gmail.com.  Thanks so much!