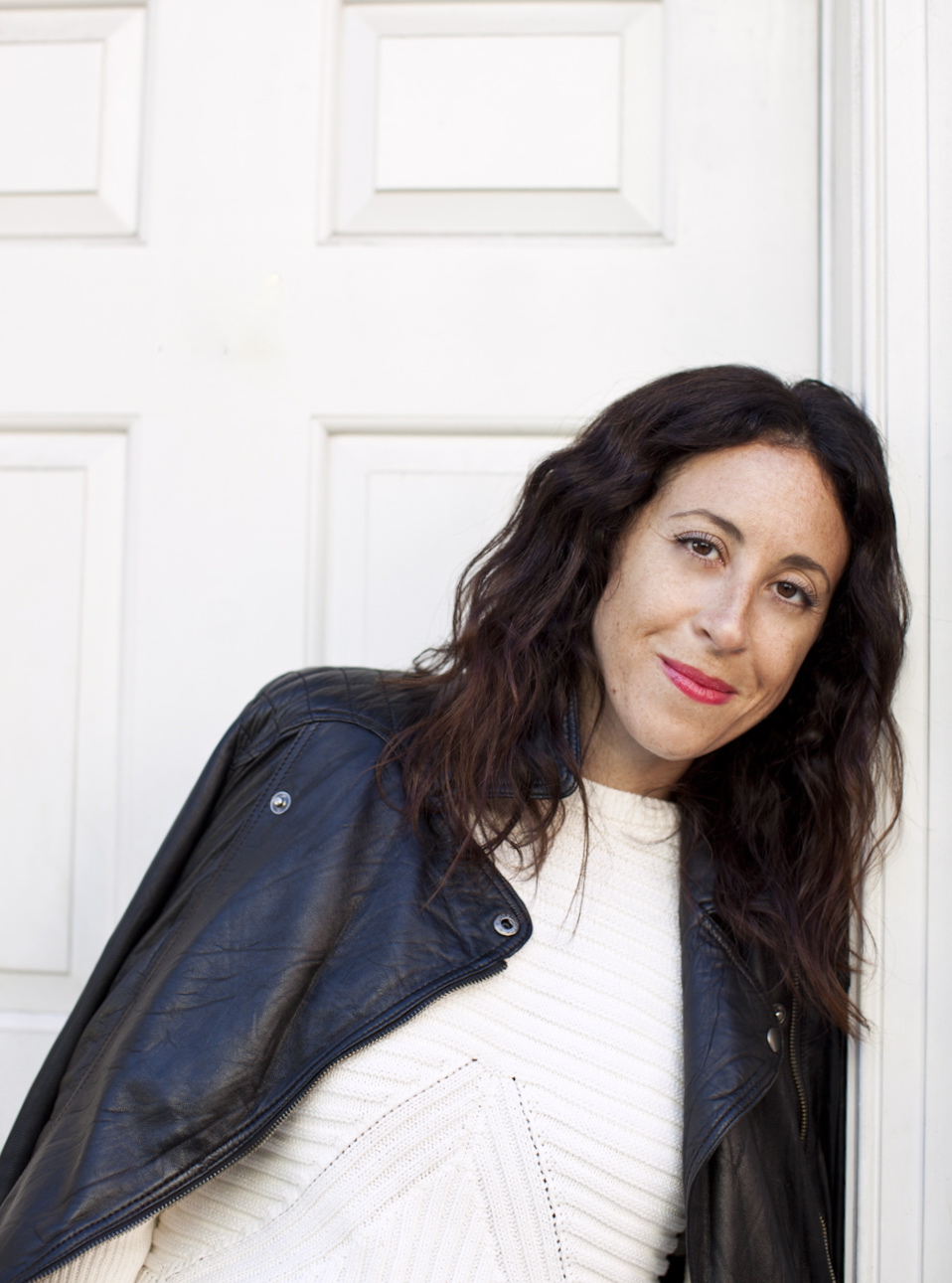 Have you ever had days where you just feel off?  The past few have been that way for me.  It kicked off on Wednesday night while styling out my ensemble for a shoot yesterday morning.  Even though I'm a stylist, I don't over think my own clothes on the daily.  I have my uniform and I tend to stick to it.  Like most of us, I'm a creature of habit.  When being photographed though, it can certainly amp the pressure and disrupt the usual ease of getting dressed.  Alas, Wednesday night was the dreaded, "nothing looks good" catastrophe.  As the clothes piled up on my bed, my blood pressure continued to rise and like a ball of yarn unraveling, so was my closet.  I began to sweat, pacing from mirror to mirror expecting the other one to miraculously change how I looked, thus felt.  That never happened.  I'm certain that Dina thinks I'm crazy during these times, but thankfully she's a saint and if so, keeps it to herself.  After over an hour of trying to put one (yes, one!) outfit together, I retired to a look that I was relatively happy with.  After the hang bar in my closet then decided to collapse, I was beyond done for the evening and needed to relax my mind and figure out why the f*ck I couldn't get my sh*t together.
After some soul searching and processing about my stressful experience, I recognize that the clothes had nothing to do with how I was feeling.  Other things were on my mind and let's just call it the ripple effect of mind and body teaming up together.  They are besties and when one is off, so is the other.  For starters I had gone on the scale that morning (something I have been dreading for a while) and like expected, gained a good five pounds.  Nothing that should turn my world upside down but an indicator that my usual habits have been compromised.  For the past three months, I have maintained my diet of healthy, whole foods, but let's just say I have been eating a WHOLE LOT MORE of them.  My body has been going through some changes as Dina and I embark on the baby making journey (more on that later) so while I'd like to be gentle with myself and forgive the recent binge eating, I also know how important it is to feel comfortable in my skin and body. This week I am back to it (hence the weigh in), but it'll take some time for things to normalize.  The recent up and down fertility cycles coupled with three weeks of travel have thrown me off in more ways then just physical.  Dina also started her new job on Monday and although I could not be happier and prouder of her, change is occurring and I've been unknowingly affected by that too.  I realize that while being a supportive wife and accepting her focus be on the new job, I do miss her.  I'm aware the shift is temporary until she finds the next routine, but until then we are in a transition period and that isn't always the most comfortable place to be.
Although I woke up yesterday still feeling heavy, the shoot worked out amazingly.  My friend and photographer Candy, is the sweetest and made me smile and feel natural all morning, which is not always easy when you're standing in front of a camera for hours.  And then I unexpectedly saw the feature I did last summer for Italian brand Ivories was posted on their facebook page and instagram feed which was super exciting.  I'm honored to be a part of their spring/summer 2014 story telling campaign of "women of strong character and individuality, to communicate what is happening now."  And just as things were starting to look brighter, the mother of annoying things happened when I got home.  As Your Soul Style e-mail subscribers already know, while working yesterday afternoon I accidentally posted an incomplete spotlight interview, not once but two times!  Instead of hitting "save draft", I hit "publish" TWICE!  It has been well over a year since starting Your Soul Style and this has never happened before.  All in all, another indicator that I've not been myself which has resulted in a bit of mindlessness.  Horrified, I sent out a quick message to my subscribers explaining the error.  I know that we all have moments of technical difficulty, but this just added insult to injury after an already rough few days.  I'm praying it's the first and last time this ever happens.
Life is constantly tilting the scales and the true test is having the ability to recover and get back to the space where things become balanced again.  There will be days where you feel physically off and others when it comes from your head, but regardless of where issues are rooted, our whole system is compromised when a part of us is struggling.  The mind, body and soul are part of a larger machine which needs to constantly work together in order to be as efficient as possible.  The key is not only being aware of the cause of our discomfort, but recognizing like a domino effect, every part of our being is affected by the other.  It is only when we arrive here and accept that, that we can find a place of resolution, growth and evolvement.
TGIF, seriously!  Hoping you have a restful weekend filled with tons of soul, style and love.  xx jenny
photo via candy kennedy