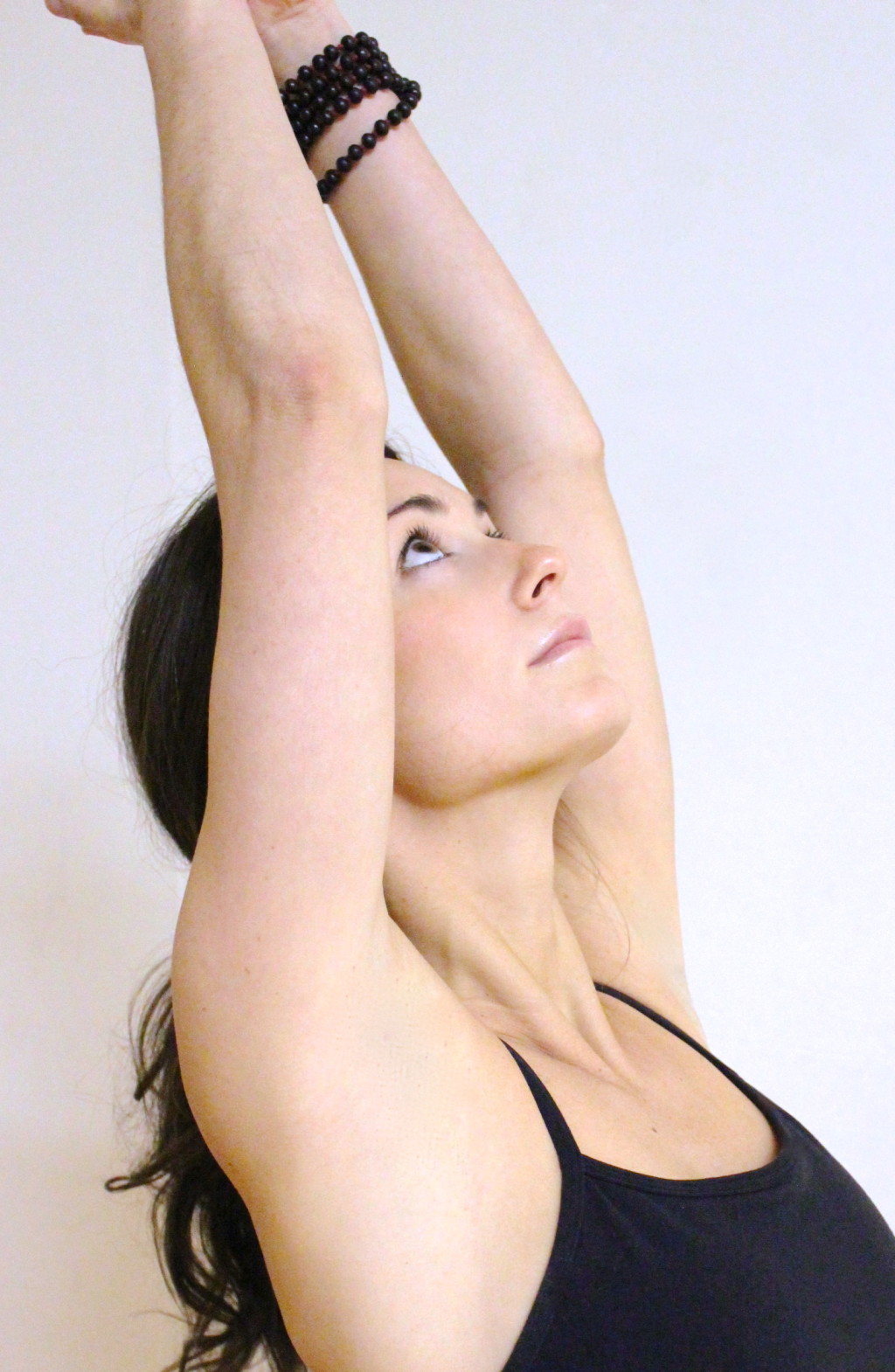 The constant challenges of life are always encouraging us to practice and refine our technique.  Whether it be through tangible action, becoming a master of your craft, tolerance for discomfort or the life-changing experience of entering motherhood, we are all students on this journey and need to remain open in order to stretch and grow.  Aristotle said, "For the things we have to learn before we can do them, we learn by doing them".  
Contributor to Your Soul Style, Mika Oakes shares her perspective with us today on practice, the discipline of the mind and body experience, and getting comfortable in the discomfort.
I hope you have a weekend filled with love, life and soul  xx jenny
Living Yoga by Mika Oakes
Have you ever looked up the word practice in the dictionary?  When you hear it, you certainly think you know what it means, but what does it really mean in the broader sense of our lives?  Does practice make perfect? We've heard that phrase since childhood, when our parents used it to encourage our various interests.  We come to learn though, as we grow into adulthood, perfection rarely if ever exists, and that it's the imperfections in life that become our best teachers.
I practice yoga on a regular basis: it's both a large part of my personal life and career.  I don't DO yoga, I don't TAKE yoga, but I PRACTICE yoga.  As a practitioner, I (along with my colleagues, friends, and clients) am constantly striving to better myself, be it through the vehicle of the physical body, or a greater awareness of self.  I know full well I will never be finished in this endeavor – it will always remain a work in progress, and I am okay with that.
Life in and of itself is essentially always a practice.  Not everybody views it as such, but there is always learning that can be done.  If you've ever been to a yoga class, you may have heard a teacher state "the work of this practice isn't only about what you do on your mat, but what you take off your mat and into the world."  That statement suggests that the mindful behavior you exhibit in your physical body while sweating it out in a yoga class, can be exhibited in mindful behavior through your daily life.  It's a choice.  It means being aware of your actions and trying to better them on a daily basis.  It's about showing up and pushing yourself to stay committed and focused even when sometimes it feels hard.
One of the remarkable things about the practice of yoga is that few other fields make such a strong acknowledgment of our eternal positions as students.  Even the most achieved figures in the yoga world refer to their work as a practice, and therefore remain continuous students.  It's a field that keeps people humble, honest and raw for the most part, and the attitude isn't that of completion, but constant personal growth and evolution.
The textbook definition of practice is "the actual application or use of an idea, belief, or method as opposed to theories about such application or use." It also means "repeated exercise in or performance of an activity or skill so as to acquire or maintain proficiency in it."  So that's just it – you are repeating exercises or behaviors to continue growing.  It's fluid and ever-changing.  One of the reasons why I am so drawn to yoga as a practice is because it's not something that you get perfect at, and it's certainly not something that becomes easier over time.  With consistency, there are physical and emotional elements that change as the body opens.
I think perhaps I am so presently aware of my current status as a student in life is because of the recent birth of my son this past October. As a new mom, people have said that with each month, "things get easier".  But in my opinion, they don't get easier, they just change.  The same can be said of yoga.  Never before have I had a job that requires so much humility, patience and acceptance of change.  It takes these practices to a whole new level.
We all personally desire to feel a sense of accomplishment in our lives, whether on a personal or professional plane. Sometimes it's hard to acknowledge that our lives are constantly evolving, and therefore in a state of practice.  Most importantly however, is our inner need to keep pushing ourselves, exploring our individual potential, no matter how difficult. When we stop practicing, that's when we begin to stagnate, questioning why we do the things we do in the first place.
Mika Oakes is a registered yoga teacher with Yoga Alliance, licensed massage therapist in New York State and certified in prenatal for both.  She is certified with the National Certification Board for Therapeutic Massage and Bodywork (NCBTMB), and is a proud member of the American Massage Therapy Association (AMTA).  For more information, visit her website here.