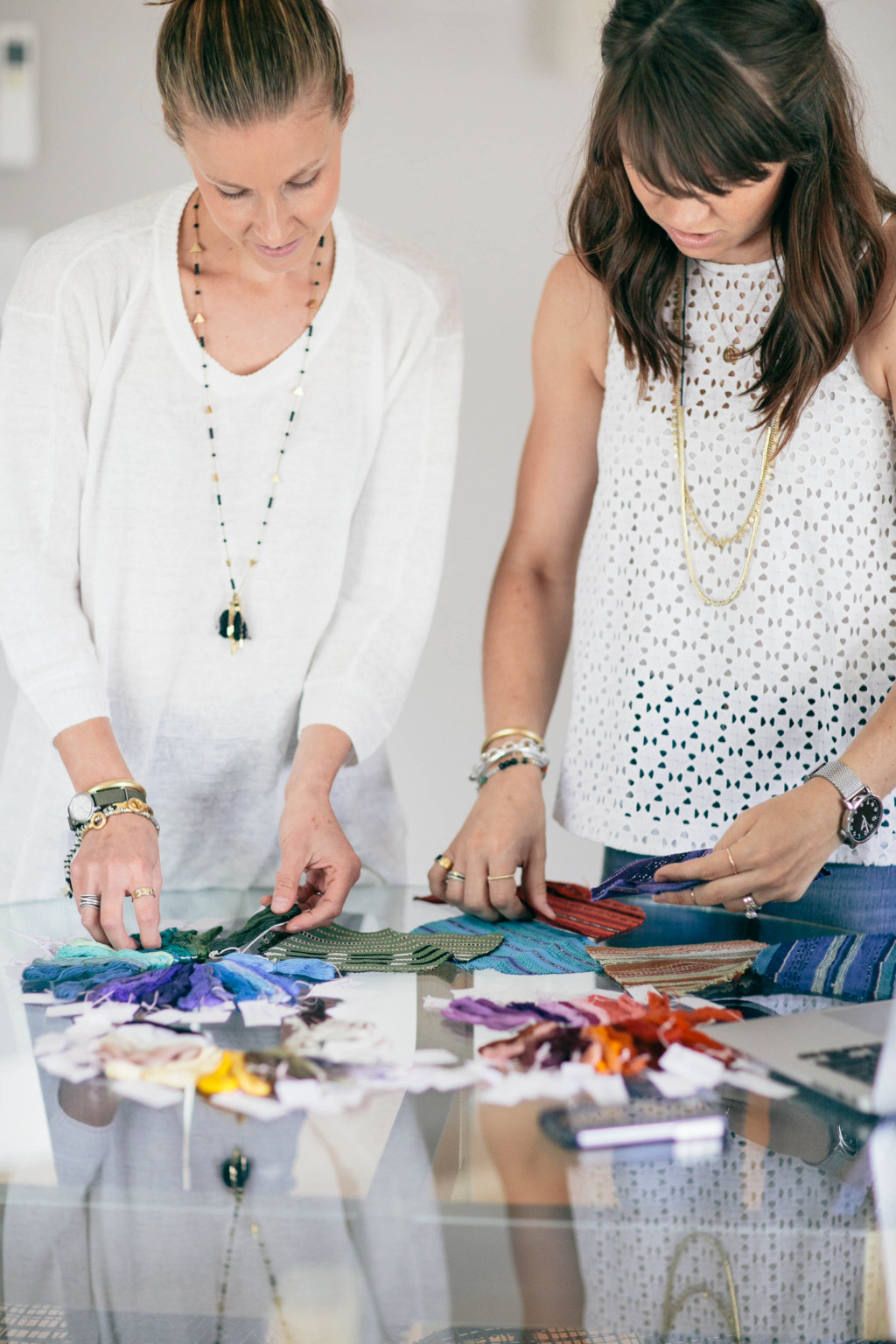 With no shortage of social, political and environmental issues plaguing the world today, Your Soul Style's mission is to highlight individuals and brands who are working towards making a difference.  With that being said, when my dear friend Carly Burson told me about the decision to launch Tribe Alive with partner Ashley Faircloth, "a socially conscious lifestyle brand utilizing its passion for fashion as a platform for social change that stands behind fair trade principles and practices social responsibility", I immediately recruited them for a spotlight feature.  I've known Carly for five years, and she has always inspired me with her lifelong commitment to non-profit work.  The launch of Tribe Alive is a natural extension of her already established do-good contributions.  Combined with Ashley's ability to build a business from the ground up, the two were a match made in heaven.  Both Carly and Ashley come from long-standing, successful careers in the fashion industry and wanted to leverage their knowledge and experience to help better the lives of others.  Each individually passionate about making an impact, Tribe Alive was born out of a desire for positive change in the global marketplace.
"Tribe Alive utilizes it's passion for fashion and responsible commerce as a platform to help alleviate poverty among women."  The mission is to employ female artisans from developing countries and provide them with an opportunity to work at fair-trade wages to improve their future and their families future through the production of local goods such as handbags and jewelry.  Indicative of dynamic cultural perspectives from around the world, all of the pieces are handmade by impoverished women with Tribe Alive providing access to the necessary tools, training and support for sustainability.  The launch collection(s) which include bags and jewelry, are from Honduras, Ethiopia and Guatemala with intentions of expanding to countries like India and beyond.
Along with interviewing Carly and Ashley, I had the privilege to a sneak peek of the assortment which will be available on October 1st.  Not only is it beautifully curated, hip, and stylish with a heavy appreciation on the cultural arts, but helping a woman and her family thrive is the real fashion statement I'm proud to make.  Like Carly and Ashley say in their brand philosophy, "We believe that every purchase should be made with a purpose, and that there is nothing more stylish than giving back."  Yes!  I couldn't agree more.  I am truly bursting with excitement to see how things develop for these two inspiring women who ooze with soul and style of epic proportions.  I am honored to be a part of the tribe!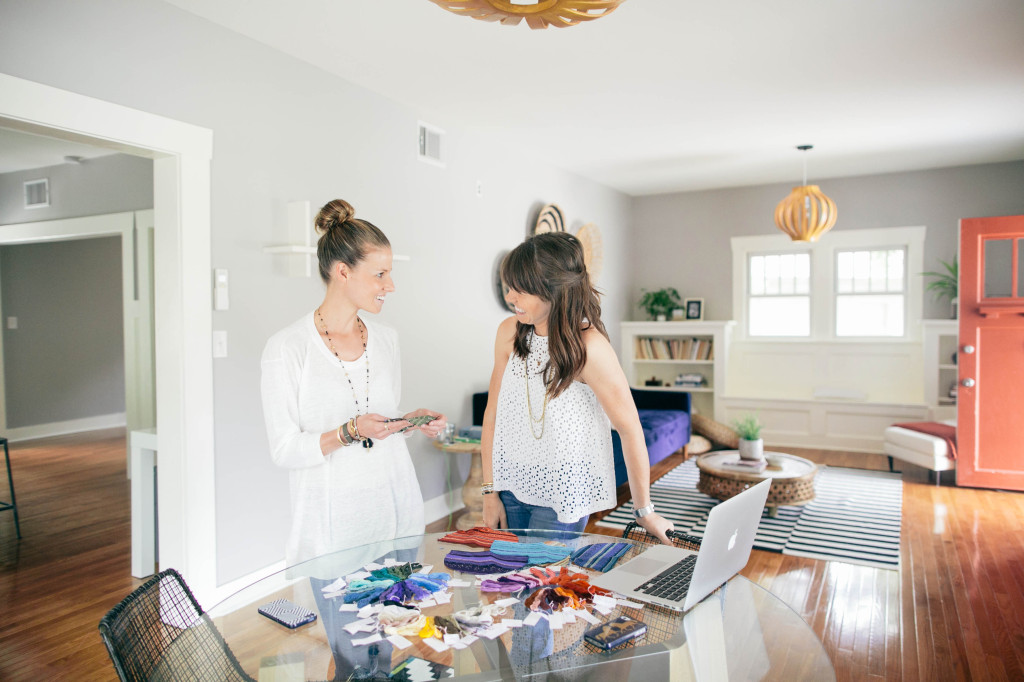 YOUR SOUL STYLE: What can consumers expect to find in the Tribe Alive collection(s)?
TRIVE ALIVE: Our first collection is non-apparel driven. We're currently producing an amazing bag collection out of Guatemala, which includes a large weekender, a standard tote and an oversized clutch. There is no other textile in the world that compares to what's produced by the back-strap-loom weavers in Guatemala, so the bags are going to be fun, colorful and extremely intricate.  Along with our bag collection, we are working with partners in Honduras and Ethiopia to produce small jewelry capsule collections.  Both collections are colorful and fun, and include organic metals, beautiful beading, and tassel work.  Our collection was designed with the intent to buy multiples to layer together.  Think arm party! Yet all the designs are simple enough that they can be incorporated into what a woman already owns and wears everyday.
YSS: How would you describe the Tribe Alive style/aesthetic?
Carly: Our line feels extremely organic and has that kind of down-to-earth, bohemian appeal.  But beyond that, our collection is also a label that appreciates the beauty of so many of the world's cultures, from their art and design to the way they show love.  Our designs are entrenched in the cultures that our female artisans represent, with an emphasis that is extremely relevant and on trend with today's fashion. 
Ashley: The Tribe Alive style is laid back, effortless, natural and organic, with bohemian touches.  Tribe Alive has an appreciation for all the world's cultural diversities and we want to celebrate and highlight those differences and details in each collection.
YSS: Who is the Tribe Alive consumer?
Carly: We hope everyone will want to be a Tribe Alive consumer, but what we envision is a woman that views fashion as a concept that goes beyond style, but speaks more to a life-style; a consumer who not only loves great fashion, but appreciates the fact that our business model supports ethical fashion and responsible consumerism.  We envision a woman who buys our product because she loves the way it looks, but also enjoys telling our story when she's asked where her bag was purchased.  And that's the beauty of it all.  Every purchase made through Tribe Alive will positively impact the lives of women all over the world.  There is a story behind every purchase, and one that we hope people will find worth telling.
Ashley: The Tribe Alive consumer could be anyone!  I think most everyone has a soft spot in their heart for helping others in need, and we hope that anyone and everyone that feels compelled to help others will be drawn to our brand.  The great thing about a company like ours is that the purchase of our products will leave customers with that "do good" feeling.  They can know that they are playing a part in helping these women in Guatemala, Honduras, Ethiopia, etc. without leaving the comfort of their own homes!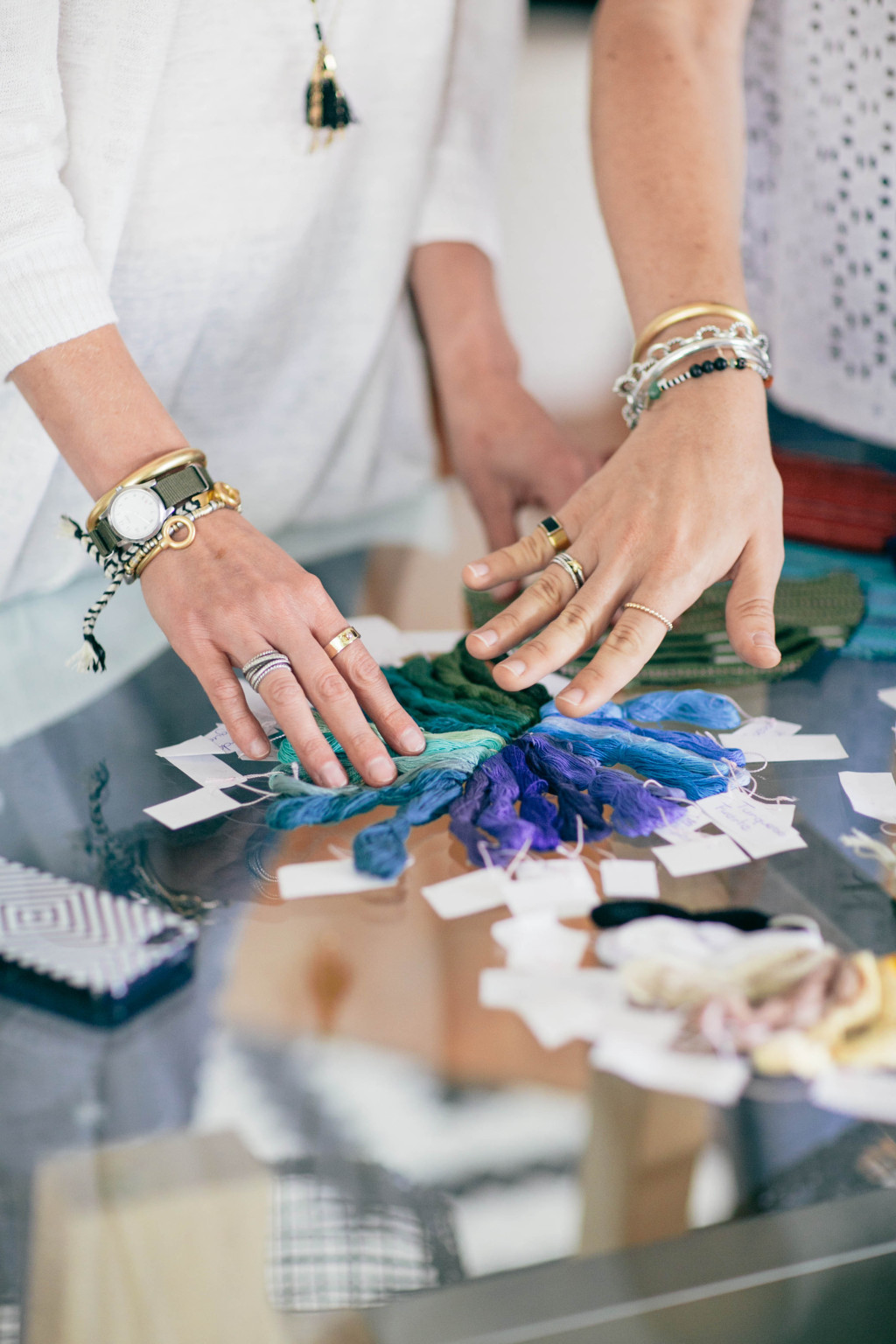 YSS: Can you tell me a little bit about your history working with a non-profit organization(s)?
Carly: My career has really been split between my passion for fashion, and my time spent working a long side international non-profits.  It all really started when I was fairly young, and traveled to Honduras for the first time to work alongside my aunt and uncle who have dedicated their lives to serving the poor.  From that point on my perspective on life changed drastically.  I had a strong desire to help those in need, and was compelled to impact the overall injustice that exists in the third world.  From there I continued to be involved in efforts in Honduras, worked at home with Habitat for Humanity, volunteered a great deal of time in a women's domestic abuse shelter, and after college traveled to Thailand to live and work as an English teacher and volunteer in a special needs orphanage.
Ashley: I myself haven't done a lot of international work with non-profit organizations.  But as a family we support organizations such as Habitat for Humanity, Homes for Our Troops and 3CP (Cornerstone Comprehensive Care Program), an organization that provides opportunities for individuals and families to become successfully self-sufficient.  I wish I had the stories to share that Carly does, but I've been so inspired by her and her overwhelming desire to help those in need and am so excited about the work we're doing with Tribe Alive!
YSS: Who/What inspires you?
Carly: So much inspires me, but most of all I am inspired by strong women compelled to make a difference in the lives of others.  Women who recognize that when we work together we are incredibly powerful.  I'm inspired by women with a relentless determination to create change in a positive way.  Women like Malalai Joya who so passionately believes in equal rights that she's willing to risk her own life to be a part of that fight.  I will never know bravery like that, but will always be in awe of women with that level of courage.  For me they are real-life super heroes, and they inspire me to push forward to be a part of something meaningful.  There is nothing I am more proud of than being a woman, and that alone is an inspiring thing. 
Ashley: My family.  Every day they inspire me to be a better person, work harder and think about the future.  My husband is one of the hardest working people I know.  He is selfless, thoughtful and kind.  He inspires me to be a better me.  My daughter just turned one.  It's funny because everyone tells you, "they'll change your life…".  But not the way you think.  She has turned my world upside down.  I see the world as HER oyster and she inspires me every day.  When I think about the world I want her to grow up in, it's a world that's kinder, a place where human beings care about the well being of each other.  Becoming a mom, I can't help but think about the future for other children and all of the mothers out there trying to give their kids the best they possibly can.  That's what Tribe Alive is all about.  We want to give these women hope.  Hope that they can do and have more!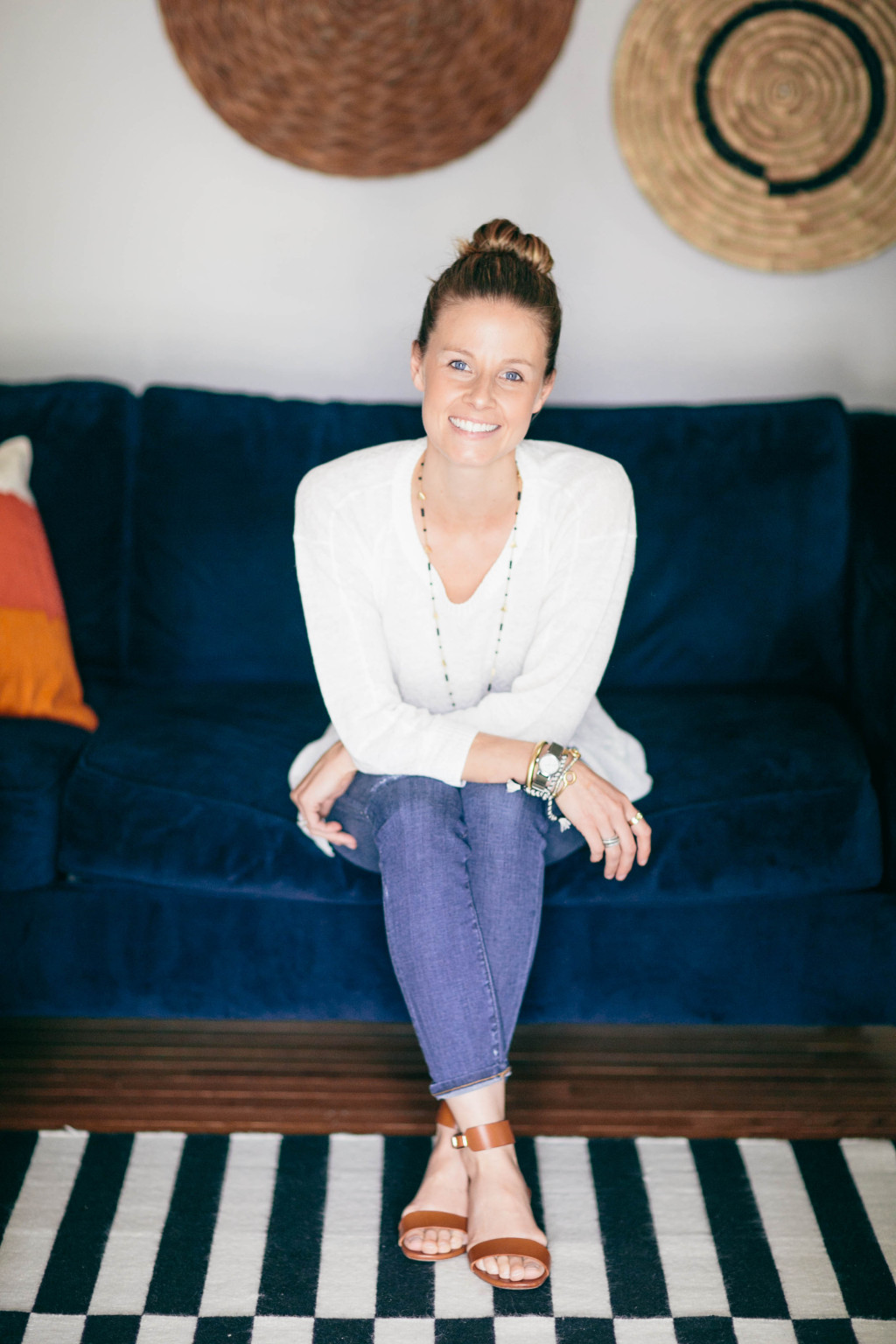 YSS: What inspired your launch collection?
Carly: We are very much a world market and a label that appreciates the beauty of so many cultures.  We've been inspired through our travels and research of global communities.  This has given us insight into what style means for so many different groups of women, and we are interested in incorporating this inspiration into a design that is relevant to current trends but also honors a global view. 
Ashley: We've been inspired by worldwide cultures and communities.  Travels and interactions abroad brought Tribe Alive to fruition.  Carly has traveled the world and upon returning from a trip to Honduras, we were inspired to do something with the Honduran non-profit organization, Mi Esperanza. Our first collection grew from there.
YSS: What countries do you currently work with? What countries do you plan on working with in the future?
TRIBE ALIVE: We currently have partnerships developed in Honduras, Guatemala and Ethiopia, with plans to expand to multiple other countries.  India and the US will most likely be next on the horizon for Tribe Alive.
YSS: Tell me about some of the positive impacts Tribe Alive has made on the people and the environment? Do you have a specific story to share?
Carly: Tribe Alive works with international non-profits to create income generation for marginalized women.  Every item we produce directly impacts a woman's life and her ability to care for her family.  We work with women living in extreme poverty who struggle to provide for life's basic needs.  Through our business model we are able to employ these women to offer them a living wage, a sustainable income, a safe work environment, and a chance to act as models for economic empowerment in their communities.  All our artisans have amazing stories that we hope to eventually share, but the story of April really sticks with me.  April is a woman living in Honduras, and working with 'For The Love', a non-profit that's dedicated to training and employing women in the art of jewelry making.  April is an ex- Honduran gang member, who was once prized for her skill in making weapons.  She has lived a very hard and troublesome life, but is now working to re-write her future through education and the dignity of a job.  The same hands that April used to create weapons, she now uses to create beautiful and unique jewelry.  Stories like hers keep us going and remind us why we work so hard to do what we do.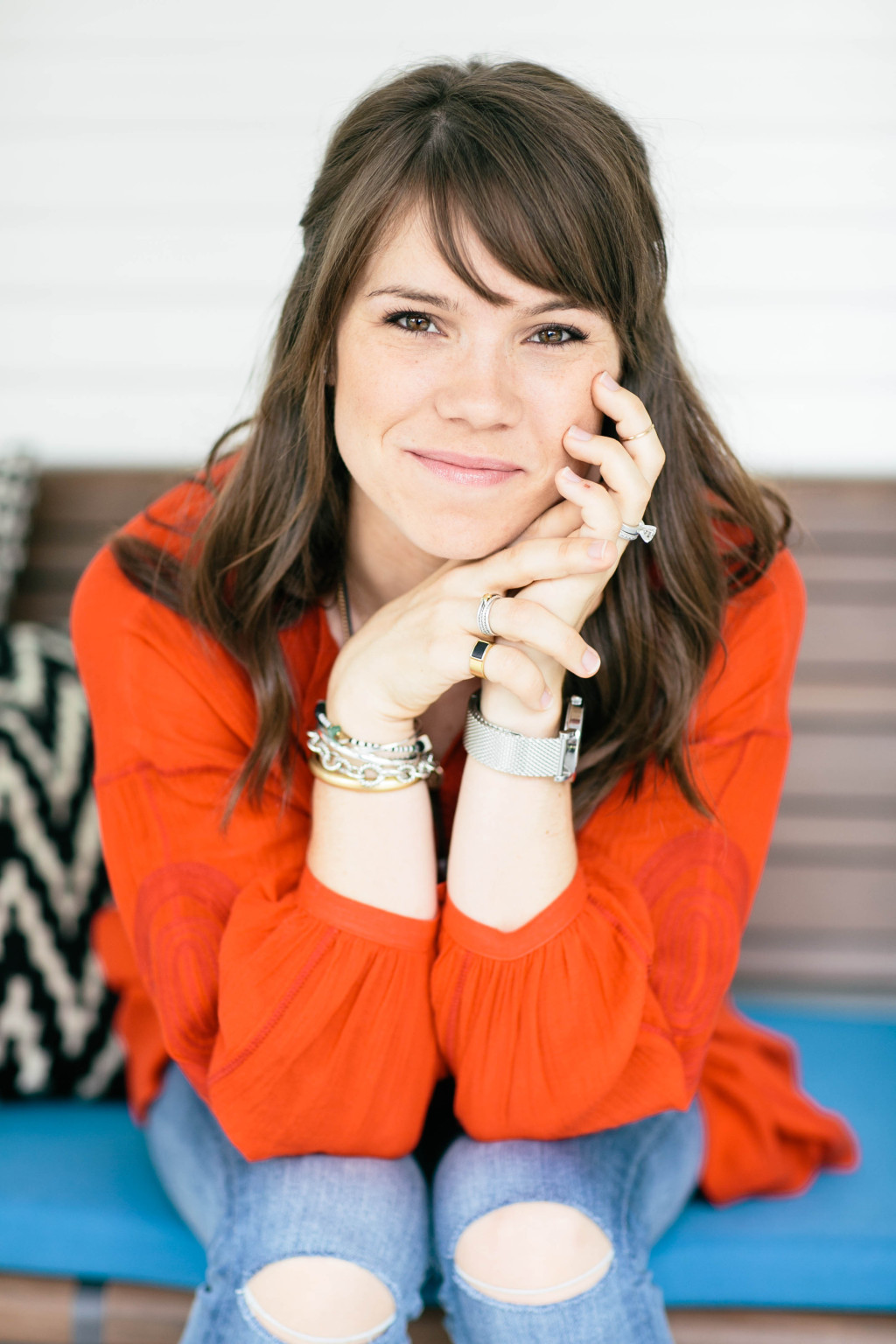 YSS: Why is a platform like Tribe Alive important for the growth of sustainable businesses?
TRIBE ALIVE: The importance of social responsibility lies in the fact that smart business decisions are not just a matter of counting short-term dollars and cents.  Wise decision-makers look at the future impact of today's choices – on people, on the community and on the opinions of customers.  We believe that the future of fashion is moving toward social consciousness, and that one day it will no longer be acceptable to purchase from companies that do not practice responsible consumerism. We are just as much interested in growing a successful brand as we are in impacting the lives of women.  The beauty is that we can do both those things.  We do not need to choose between financial success and making a difference.  There is room for both, and it's our hope to build a movement that exposes that fact.
YSS: Who are some of your favorite socially responsible designers & brands?
Carly: I'm obsessed with Liya Kebede of LemLem.  She embodies the type of woman that inspires us at Tribe Alive.  She's a supermodel, actress and former World Health Organization's Goodwill Ambassador for Maternal, Newborn and Child Health.  She has utilized her successes in life as a platform to do good. She has brought so much awareness to women's health issues, and inspires the fashion community to be better.  To name a few of my favorite 'Do Good' brands: The Giving Keys, Indego Africa and Warby Parker.
Ashley: These days there are so many social responsible driven businesses and not just in the fashion industry, socially responsible production and ethically sourced food and beverage is a big movement as well.  When it comes to being conscious about whom and where your purchasing from, it just takes a little research.  I personally love Raven & Lily, LemLem, Indego Africa, and Everlane for our industry, but what you put in your body is just as important as what you put on your body: Ben & Jerry's and Whole Foods have to be my favorites in Food & Beverage.
YSS: Who would be your dream collaborator?
Carly: There are so many, but I would have to say Jenna Lyons. She's such an innovative designer who has always used her fame and success as a platform for social change.  Her latest work with Born Free Africa is truly inspiring, and will have a huge impact on the future of women's health.  Philanthropy aside, if we're just talking fashion here, well there's no one else that compares.  She is my muse.
Ashley: I've worked for J.Crew/Madewell for a large part of my adult life.  I have the utmost respect for the company and upper management, and Mickey Drexler and know they care about social responsibility and companies with causes like ours!  I would LOVE to one day collaborate with them.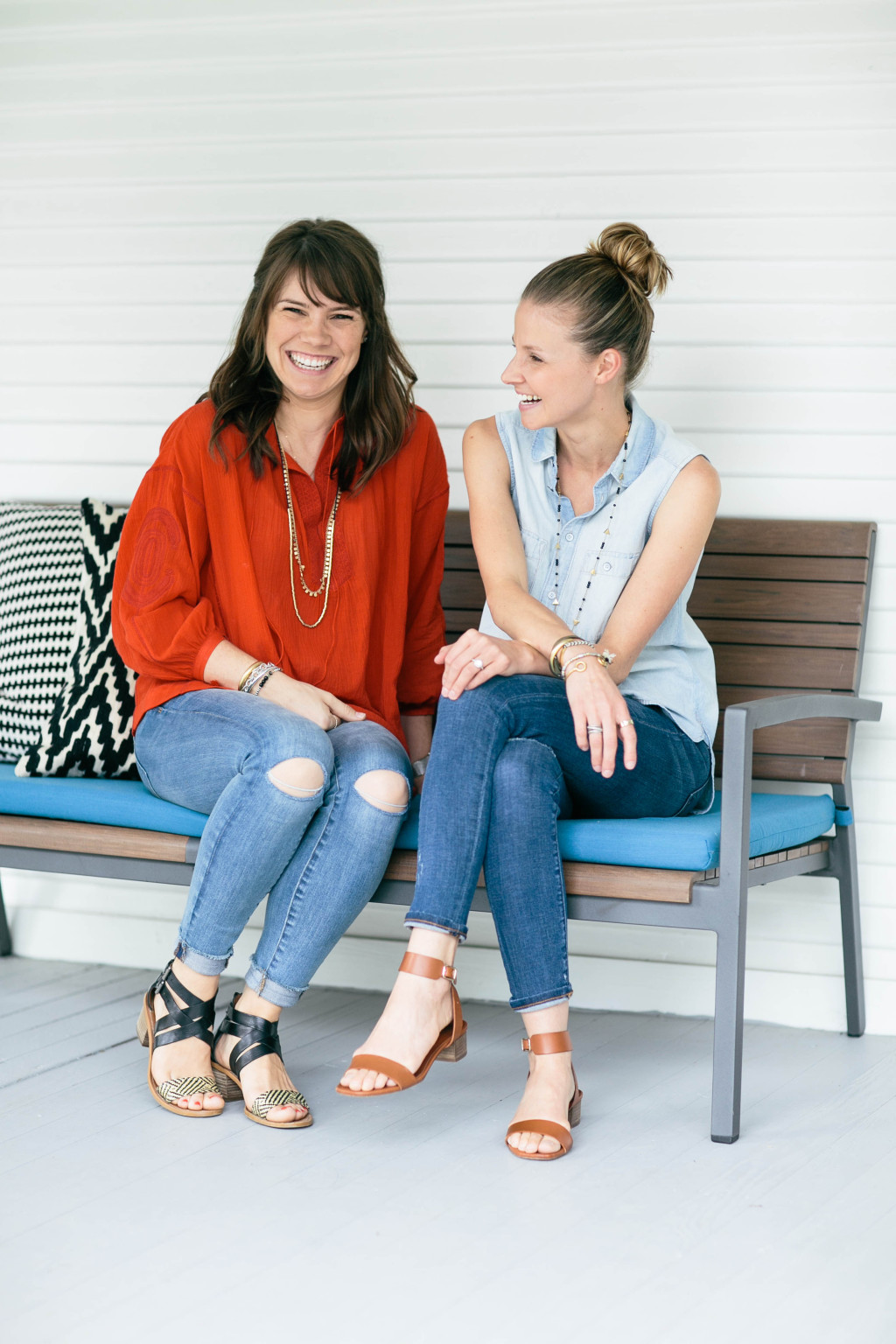 YSS: How would you describe your own style?
Carly: My style tends to be simple and minimalistic.  If I could wear my favorite pair of jeans and a white t-shirt everyday I would.  I gravitate toward looks that are androgynous, and at times a little tomboy.  I love destroyed boyfriend denim, soft t-shirts, chambray shirts, oversized sweaters, and great flats.  I believe strongly in the power of high and low fashion and would choose to wear heels with a pair of baggy jeans over a dress.  If an outfit feels really feminine, I feel the need to bring in a little boy, and if an outfit feels too masculine, I find a way to girl it up a little.  It's all about balance.  Alexa Chung once said, 'I have no interest in looking sexy,' and that really resonated with me.  And I think that's exactly how I would describe my sense of style.  I have no interest in looking sexy, but if my husband finds me sexy then that's ok.
Ashley: Casual and natural, yet still put together.  I live in jeans and a t-shirt.  I'm a sucker for a vintage tee and good pair of cutoffs or a tank and some destroyed boyfriend jeans!  I rarely wear dresses, but if I do, most likely it'll be a knit one.  I'm very minimalistic with my style, but I LOVE accessories and I'm not afraid to pile them on!  I would say that I wear at least 20 pieces of jewelry every day, rings, bracelets, necklaces and earrings – the more the merrier.
YSS: What is your favorite piece in the collection?
Carly: Our weekender bag!  It's amazing, and just the look of it has me dreaming of my next getaway.
Ashley: If you know me, you know I love denim, I have more denim than should be allowed.  I'm also all about neutrals: white, grey, black, navy, etc.  Carly and I have very similar taste, so when we were designing the first collection we had to force ourselves to get out of our comfort zone a bit and use some bright pops of color.  We did however allow ourselves that one piece.  We designed a textile that is going to be on a couple of the bags that is the most beautifully, hand-dyed indigo mixed with shades of ivory – think back-loom weaving meets shibori!  I'm most excited about the weekender bag in this textile – it's amazing.
YSS: Where do you see the brand in the next 5-10 years?
Carly: We are very much about living in the now. We do not know what the future holds for Tribe Alive, but we know that right now we are on a very exciting journey toward developing a brand that views fashion in a different way.  In 5-10 years, our hope would be that we've grown our partnerships in the global community, and that we're able to offer a larger assortment of beautiful and unique product from multiple countries.  But most of all we hope the stories of the women we help continue to grow, and that will be what measures our success over the coming years.
Ashley: At the moment we're trying to take it day by day.  There are so many different things that we see in Tribe Alive's future and so many different roads we could take.  Right now, we're trying to be present and not think too much about the future, it can get a little overwhelming.  We have lots of big dreams and aspirations.  In 5-10 years we hope to have expanded our assortments and our partnerships to countries all over the world.  We hope that we can make our mark.
YSS: What is the ultimate goal for Tribe Alive?
Carly: Hope is the message. Fashion is the medium.
Ashley: I think the ultimate goal for Tribe Alive is multifaceted.  We want to help as many women as we can, all over the world, but we'd love to ultimately work with organizations here and have an impact in our home city, state and country. Also, we want to educate people.  It's easy to just go about your day-to-day life and buy what you need, or what you want. A big piece of our vision is to help people see that there is a human life behind every purchase you make so much so that they are conscious about whom they are spending their money with.  One of my favorite quotes really embodies that idea. "Every time you spend money you are casting a vote for the kind of world you want."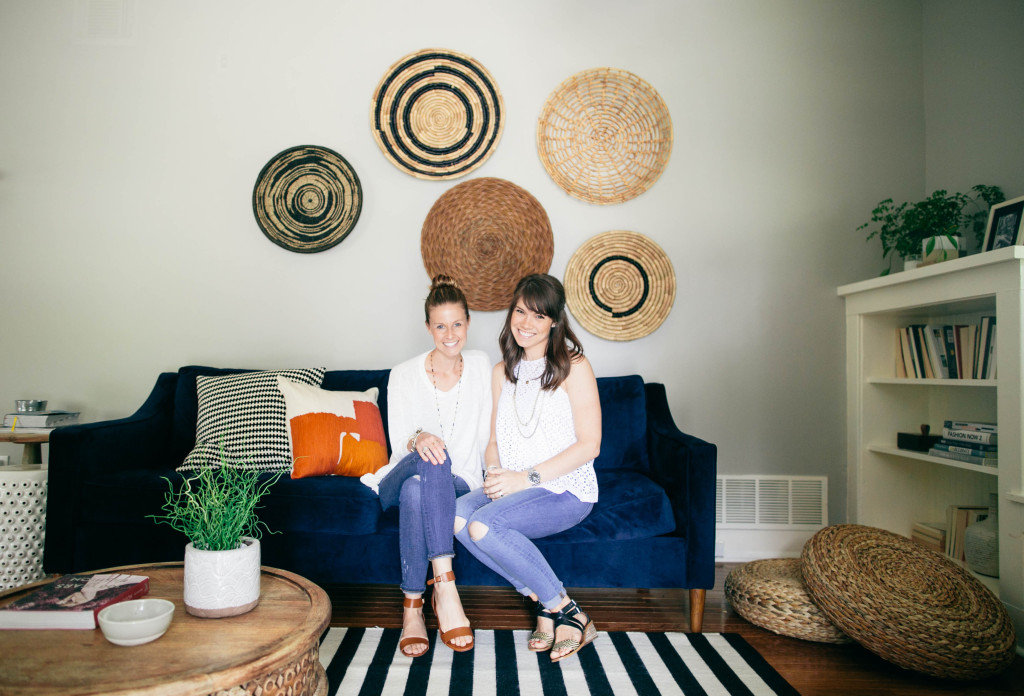 Stay tuned for part two, when I bring you an update from their recent trip to Guatemala and Honduras, full of stories, photos and of course a look into the Tribe Alive launch collection!  In the meantime, be sure to follow Tribe Alive on their journey via Facebook, Instagram and Twitter.  Welcome to the tribe!  
photos via amanda marie lackey