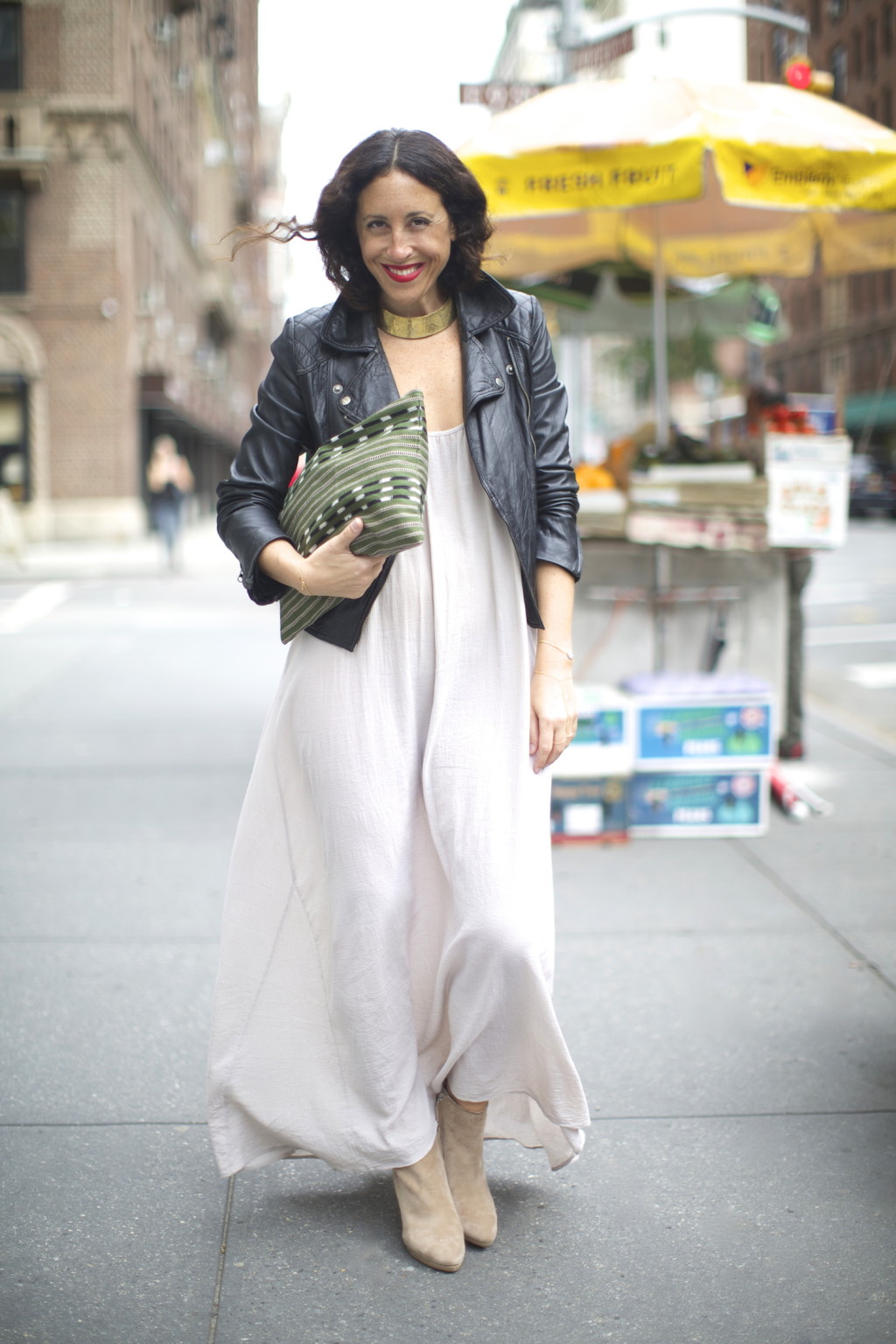 I don't usually make two style posts (of myself) in the same week, but then there was this Tribe Alive clutch that arrived in the mail from my friend & co-founder Carly, and it quickly became a no brainer. Because seriously you guys, it's that good. You may remember Tribe Alive from a few weeks back when I introduced the emerging, do-good, lifestyle brand in part 1 (of a part 2 spotlight series). While I've had a sneak peek of the goods via line-sheets, sketches and photos, and always knew that it was going to be epic, the real deal in-person is even better. Tribe Alive is on fire with their crowd-funding Tilt Campaign, climbing up to their goal in record time and I can't wait to see what's in store for their second collection. Have you made your donation yet? Help build a brand that empowers women in developing countries. Details here in case you missed it.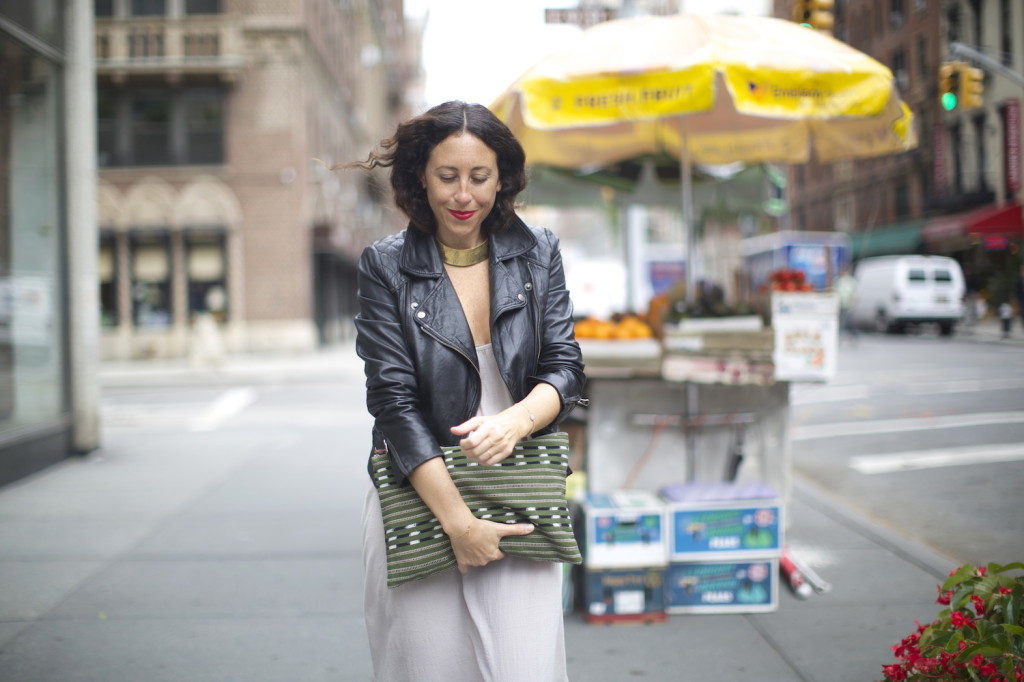 This amazing oversize clutch, was handwoven by Guatemalan artisans in San Juan de Laguna through a process called Backstrap Loom Weaving. While the design is rooted in culture and craft, I've styled it with a bohemian-edgy sensibility – tradition meets streetstyle. I can't deny loving the fashionable aspect of it, but what's more important to me is the ethical component, and how this clutch was created with purpose and meaning. The appreciation lies greatly it its story of a woman weaving fabric together by hand, in order to support her family and give them a better life. I am supremely proud to wear it for this reason most. It is available for preorder through the Tilt Campaign, and the online shop will open on November 1st.
The rest of my ensemble includes a favorite summer cover-up (transformed to daytime maxi dress) paired with a moto jacket, gold hammered choker and booties, keeping things transitional like discussed in styling tip #4 from Monday's post!
SHOP IT: dress: 9seed // moto jacket: old (similar) // choker: India (similar) // boots: old (similar) // clutch: Tribe Alive // lip: Bite (pomegranate)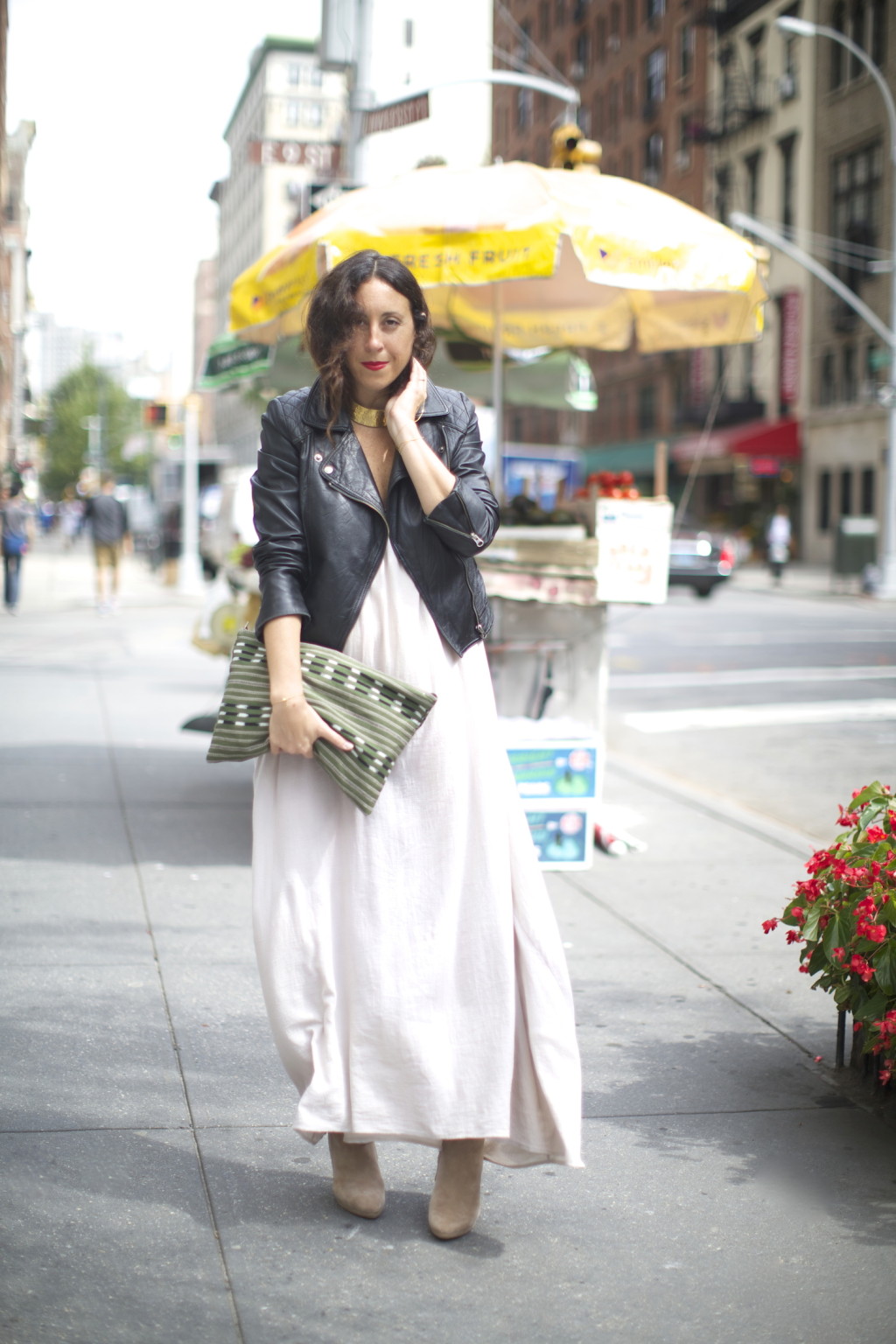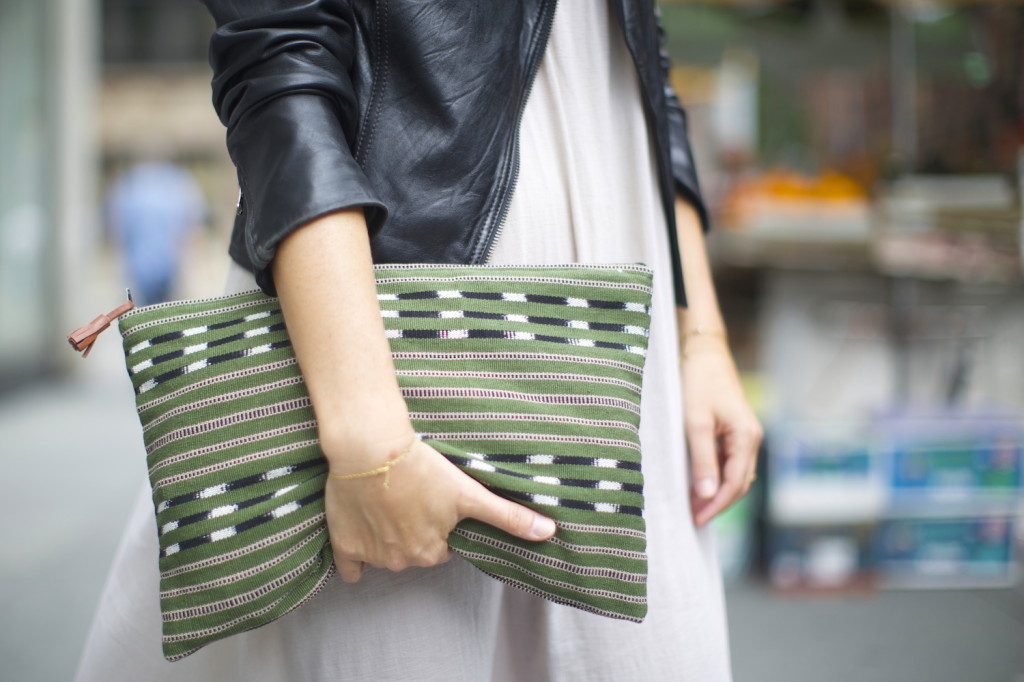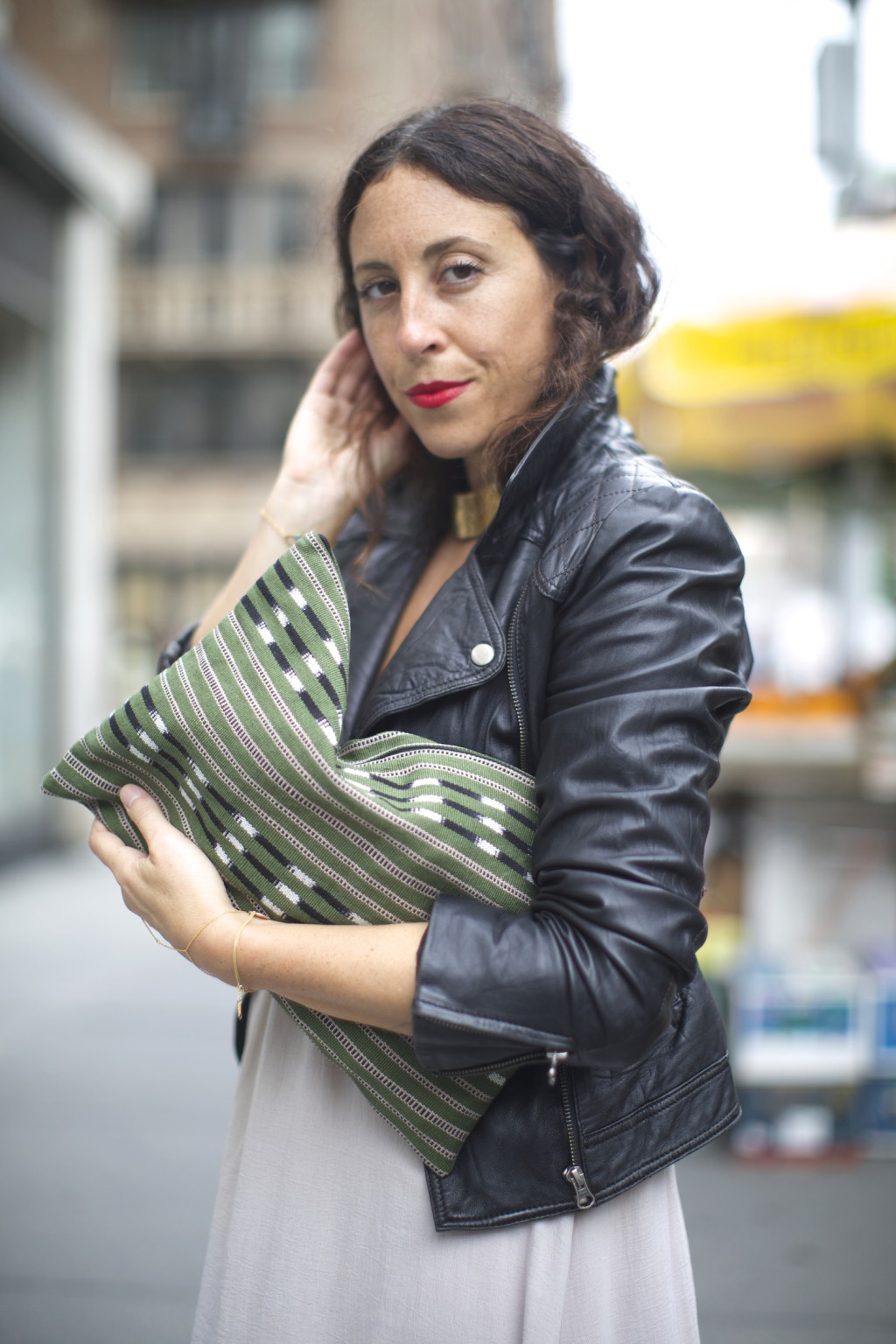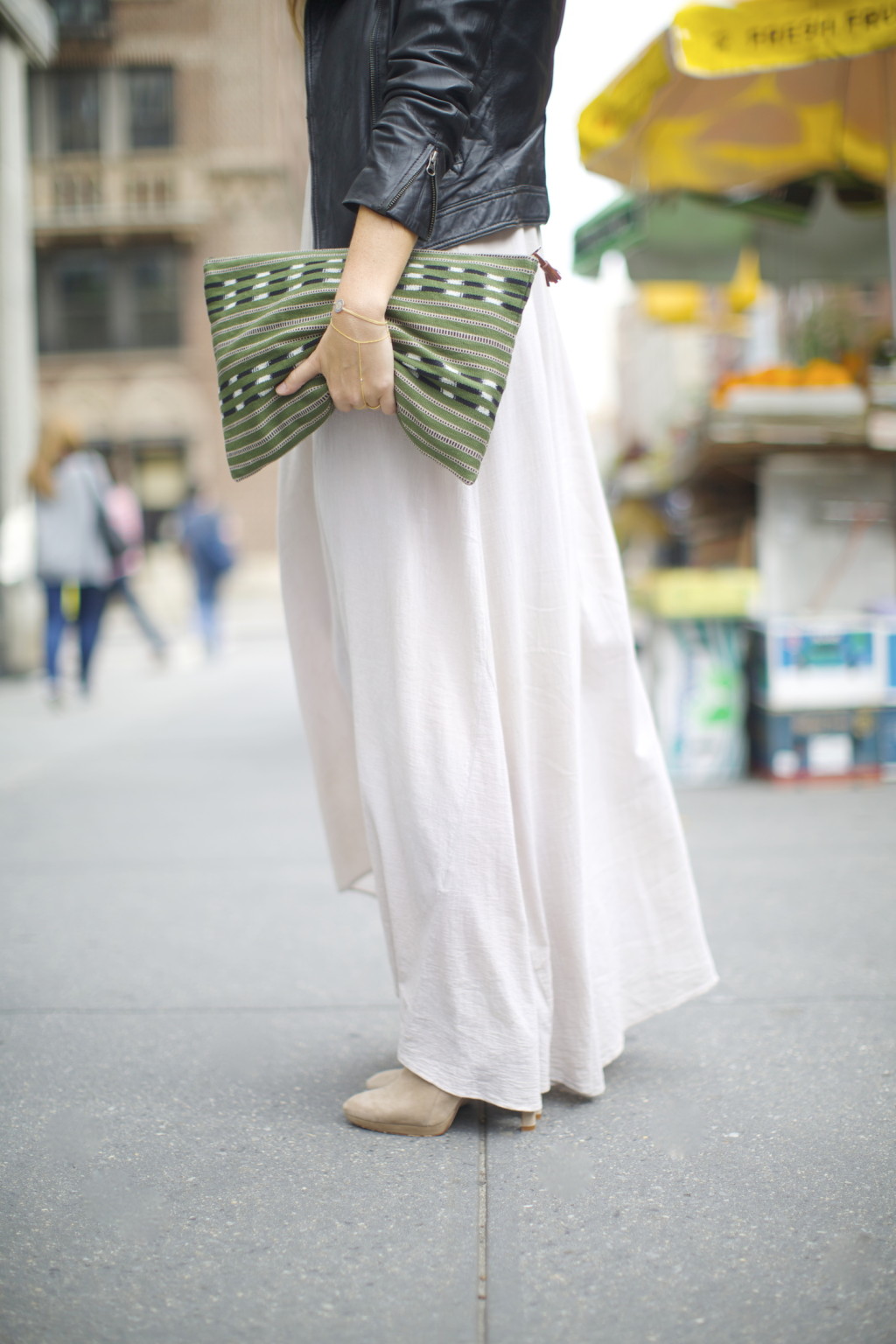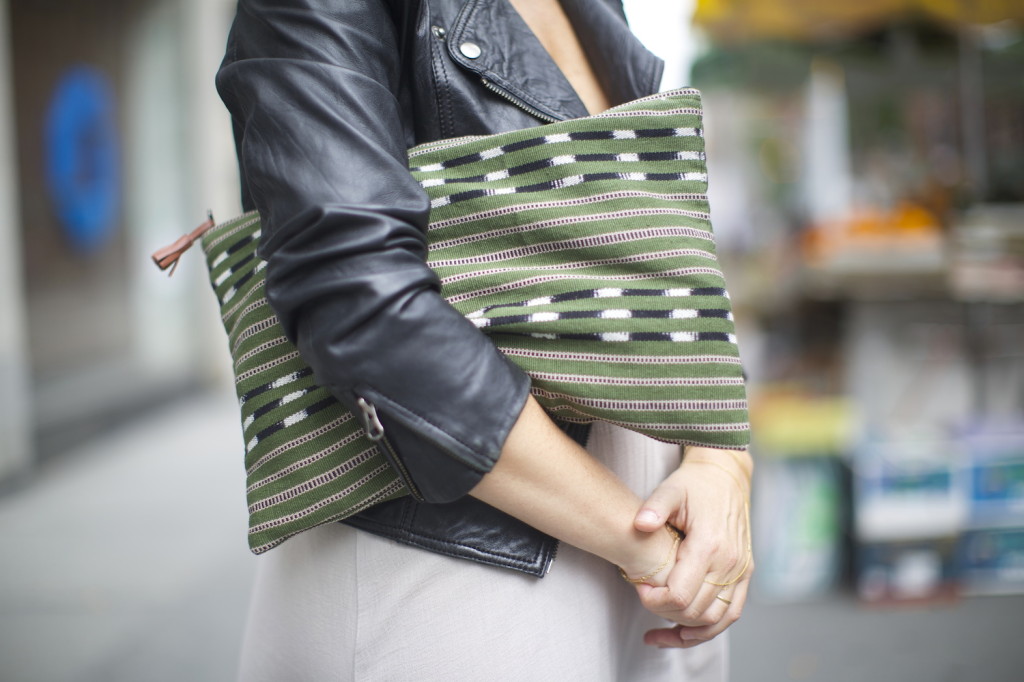 photos via svetlana blasucci