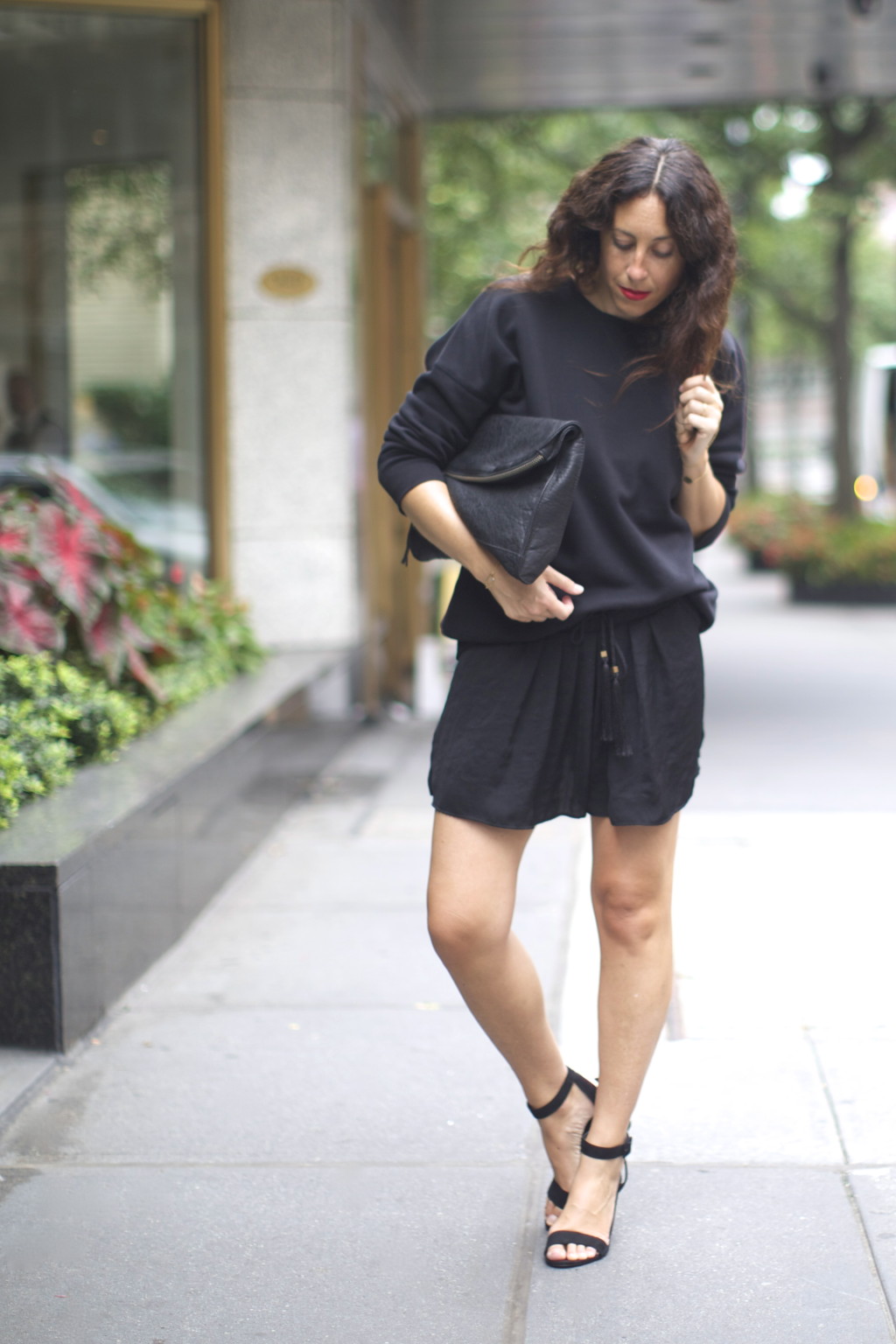 There's always that period between seasons when I wind up standing in front of my closet (for far too long – who has that kind of time?) pondering what to wear. It's either too warm for a sweater or too cold for a tank which lands me in the, "I have nothing to wear!" conundrum. With that said, I've come up with a few styling techniques (like the sweatshirt and silk short combo I wear in this post) to share with you. The below pointers will help give direction on how to handle these next few transitional weeks, when the weather is neither here nor there!
STYLING TIPS & TECHNIQUES:
1: Blazers are your Best Friend // A second layer is key during the unpredictable weather change, so I recommend a versatile blazer (like this J.Crew style) which will suffice from work to weekend, desk to dinner. A denim jacket like this Topshop style will give the same coverage and can be dressed up and down, as will a moto jacket like this Mango style (and this one too).
2: Cha, Cha, Cha Changing Colors // An easy way to transition your wardrobe into fall is by adjusting the color palette. Though the weather can feel summer-like, we are all in fall-mode. It's time to put away the bright, tropical summer prints. Continue wearing tanks, shorts, maxi dresses and sandals, but in shades such as black, grey, red, burgundy, navy or green.
3: Lose the Jacket! // Pull out your cozy, mushy scarves that have been in storage throughout summer. It doesn't need to be 45 degrees to wear one! Pair it over your look instead of a jacket for a california cool, urban sensibility that will keep you warm like Jessica Alba's look (and this one too).
4: Juxtapose your Wardrobe // Pair up unlikely items such as a maxi dress with a moto jacket like Caroline Demaigret or a chunky knit sweater with light shorts and sandals like this (similar to what I'm wearing here) and this street style look . Since the weather is not super cold yet, you don't need head-to-toe coverage. Be creative and match up summer and fall items together.
SHOP THE LOOK: sweatshirt: Zara // shorts (old): similar // sandals (old): similar // clutch: Just Female // lip: Bite (pomegranite)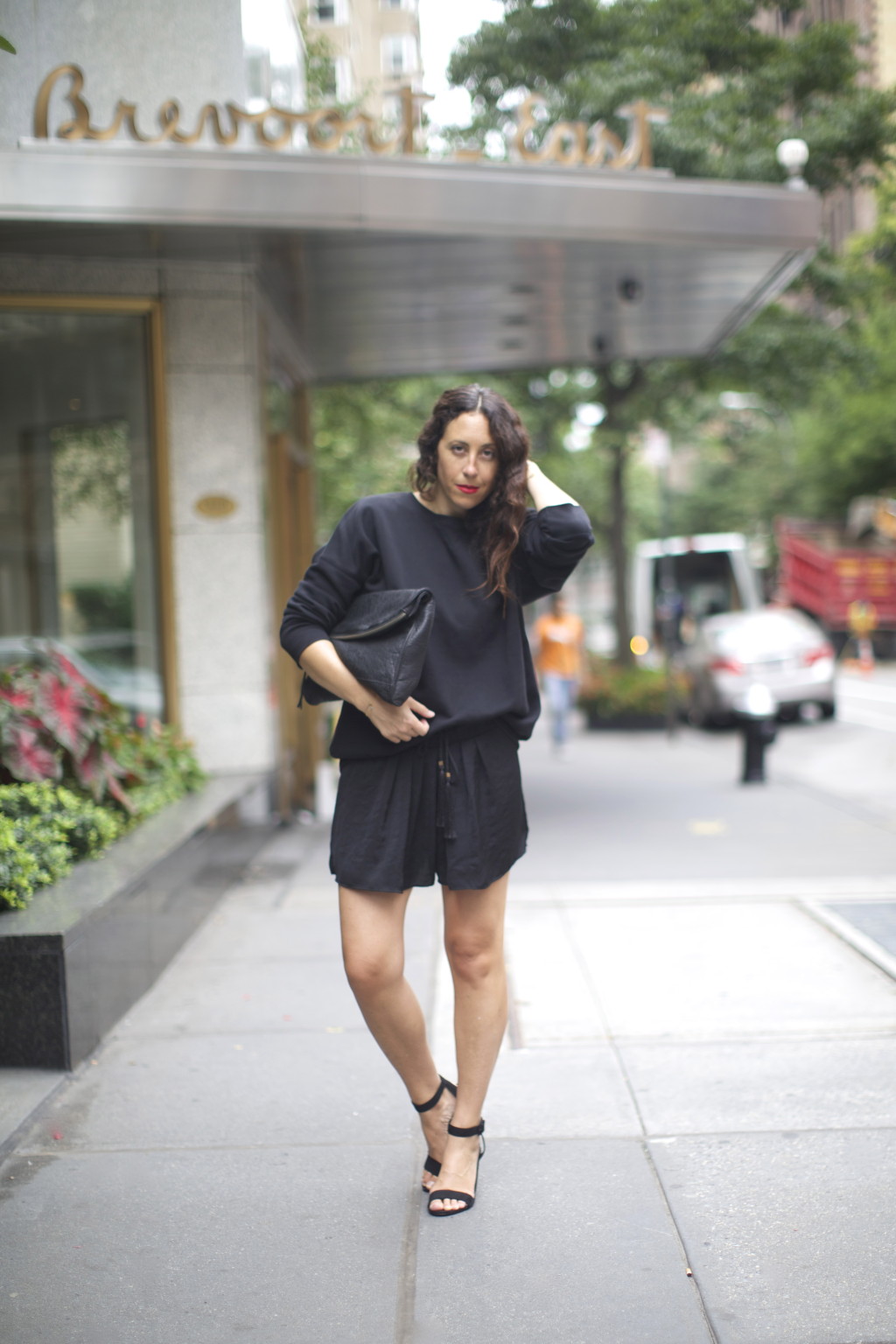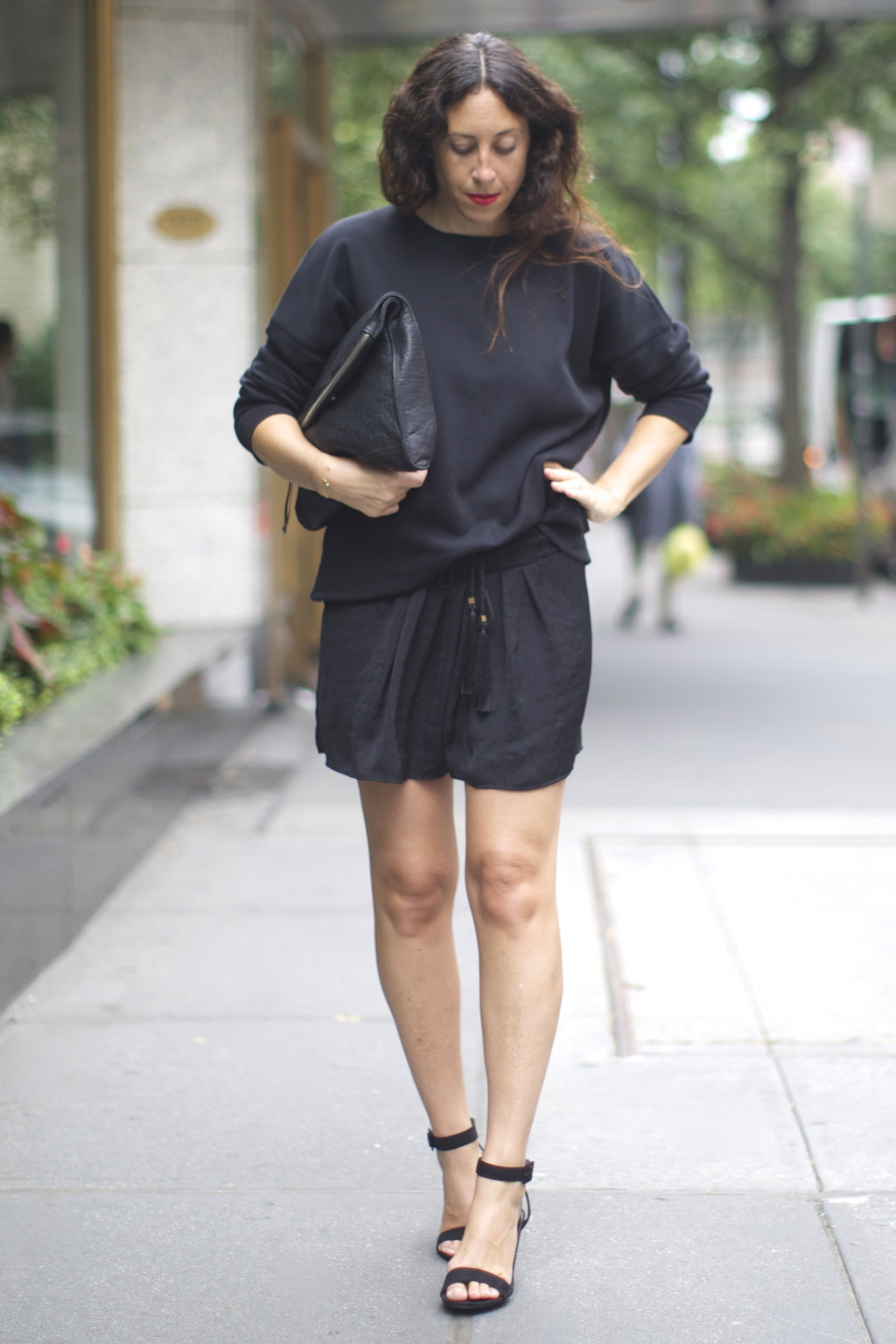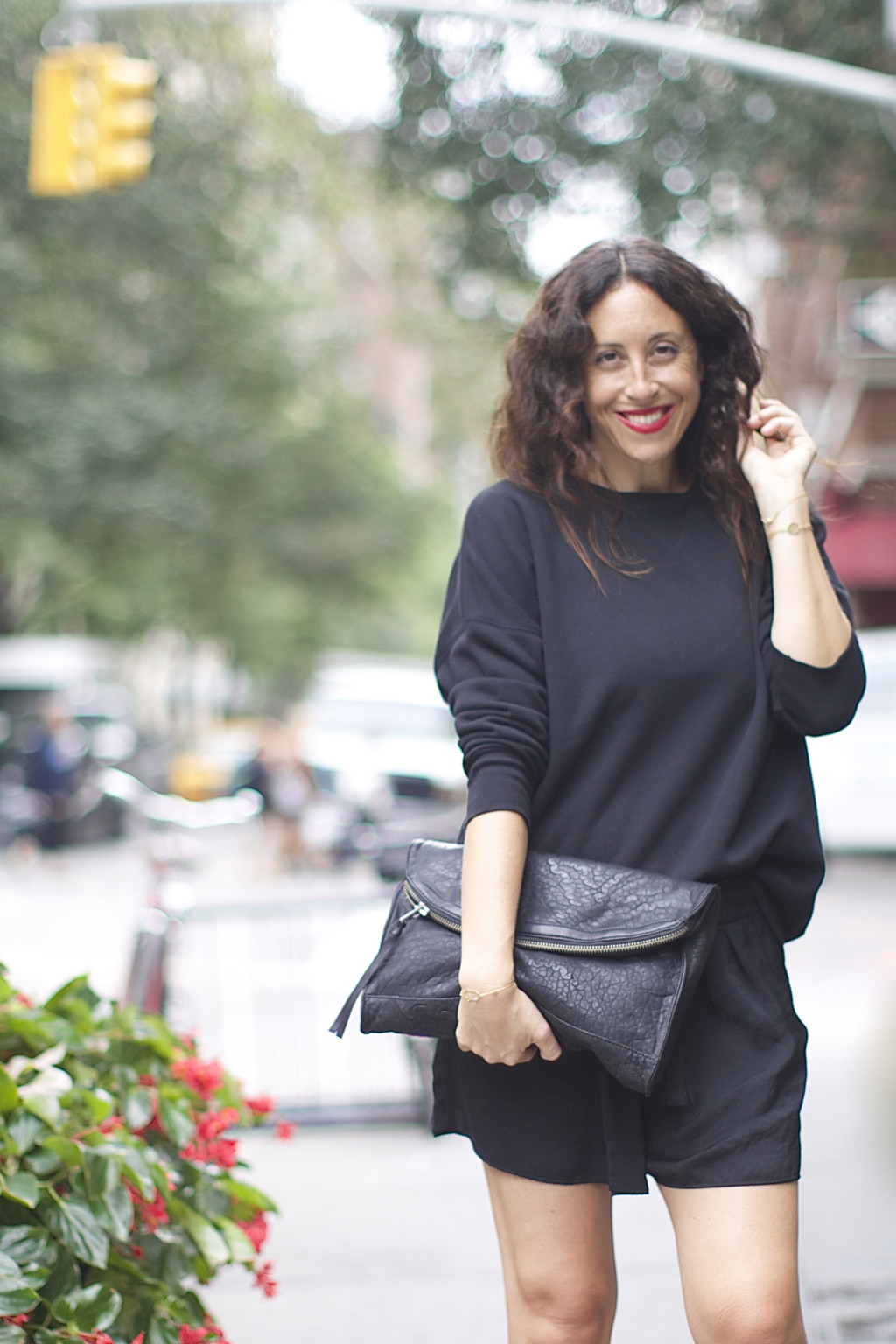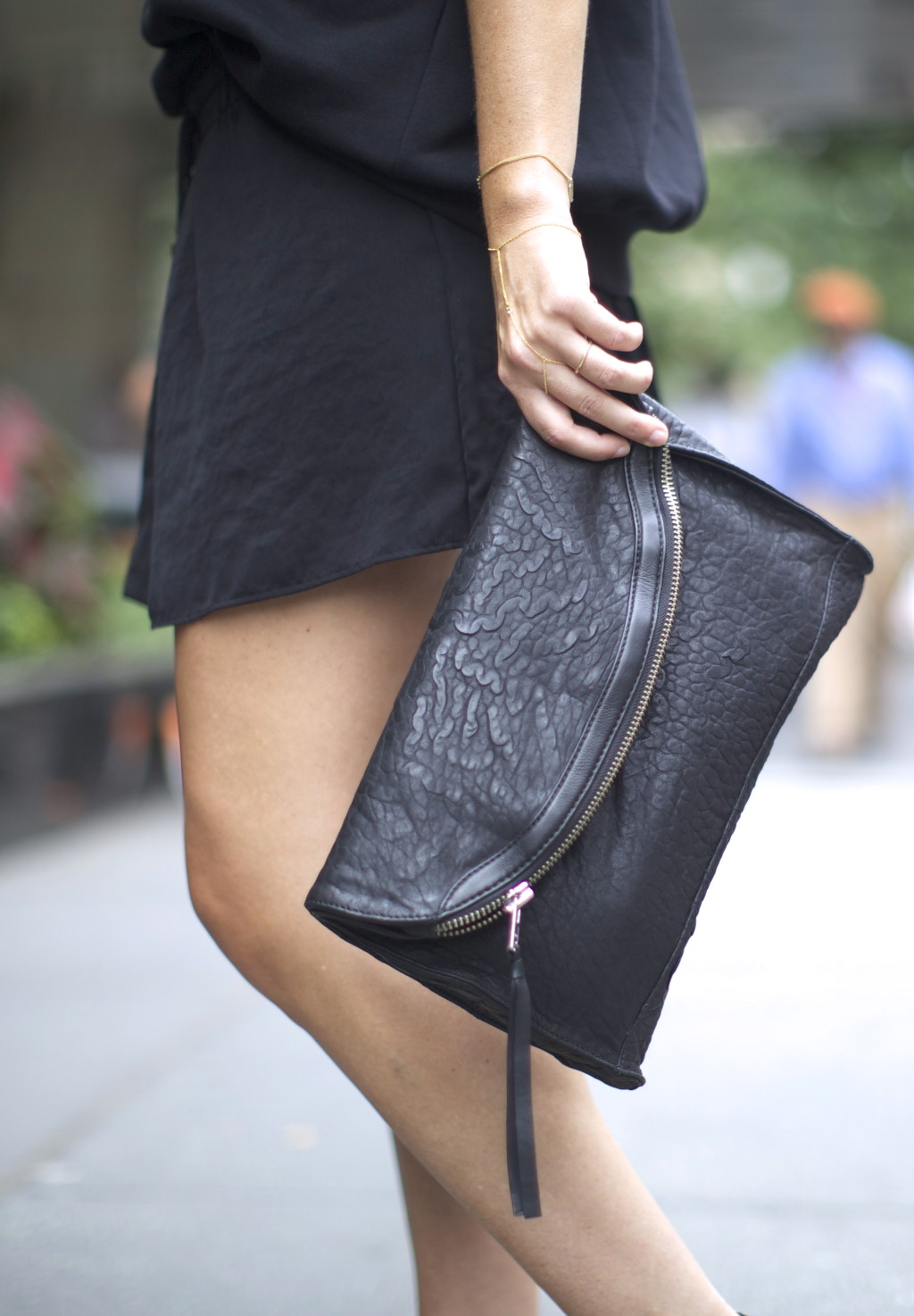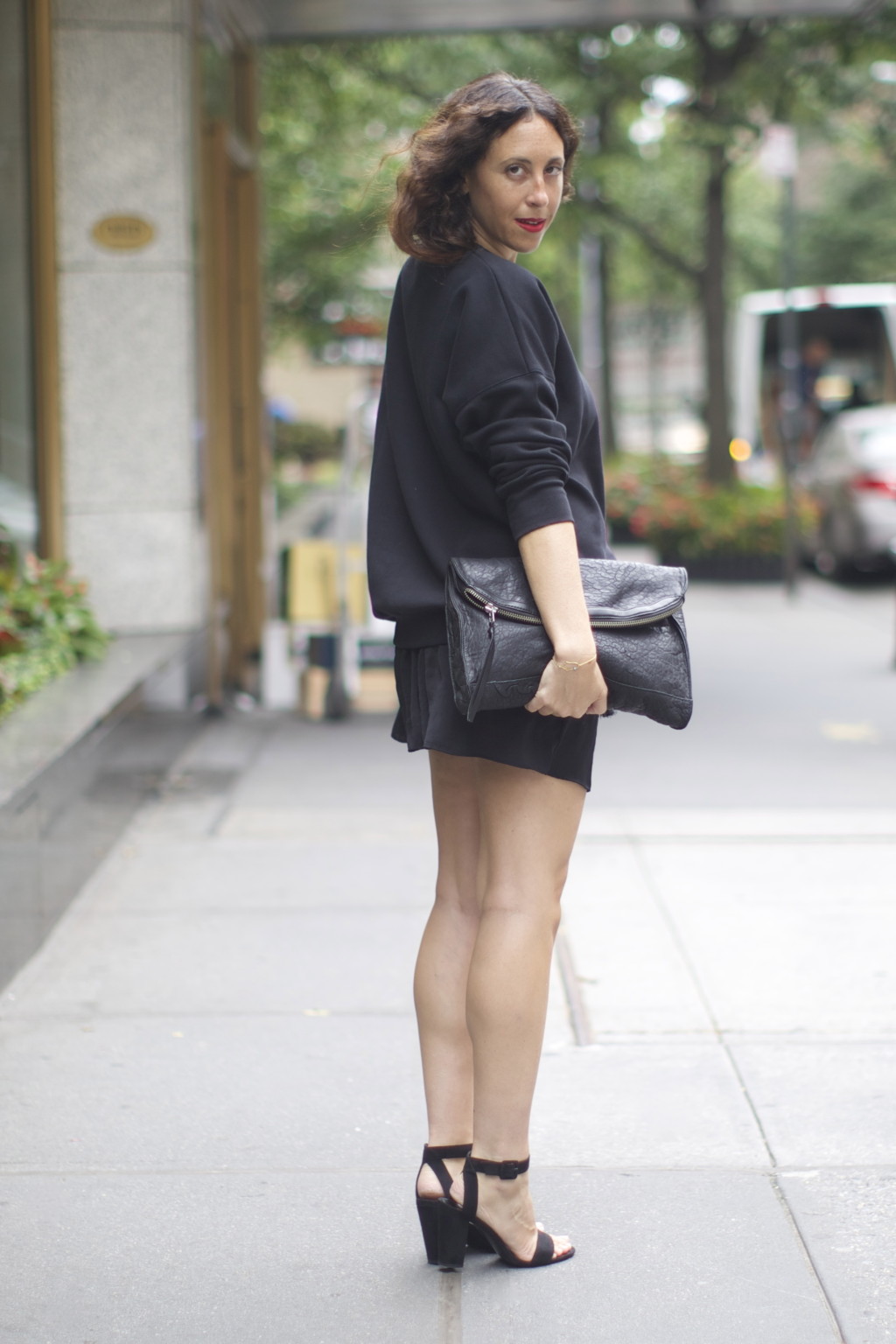 photos via svetlana blasucci