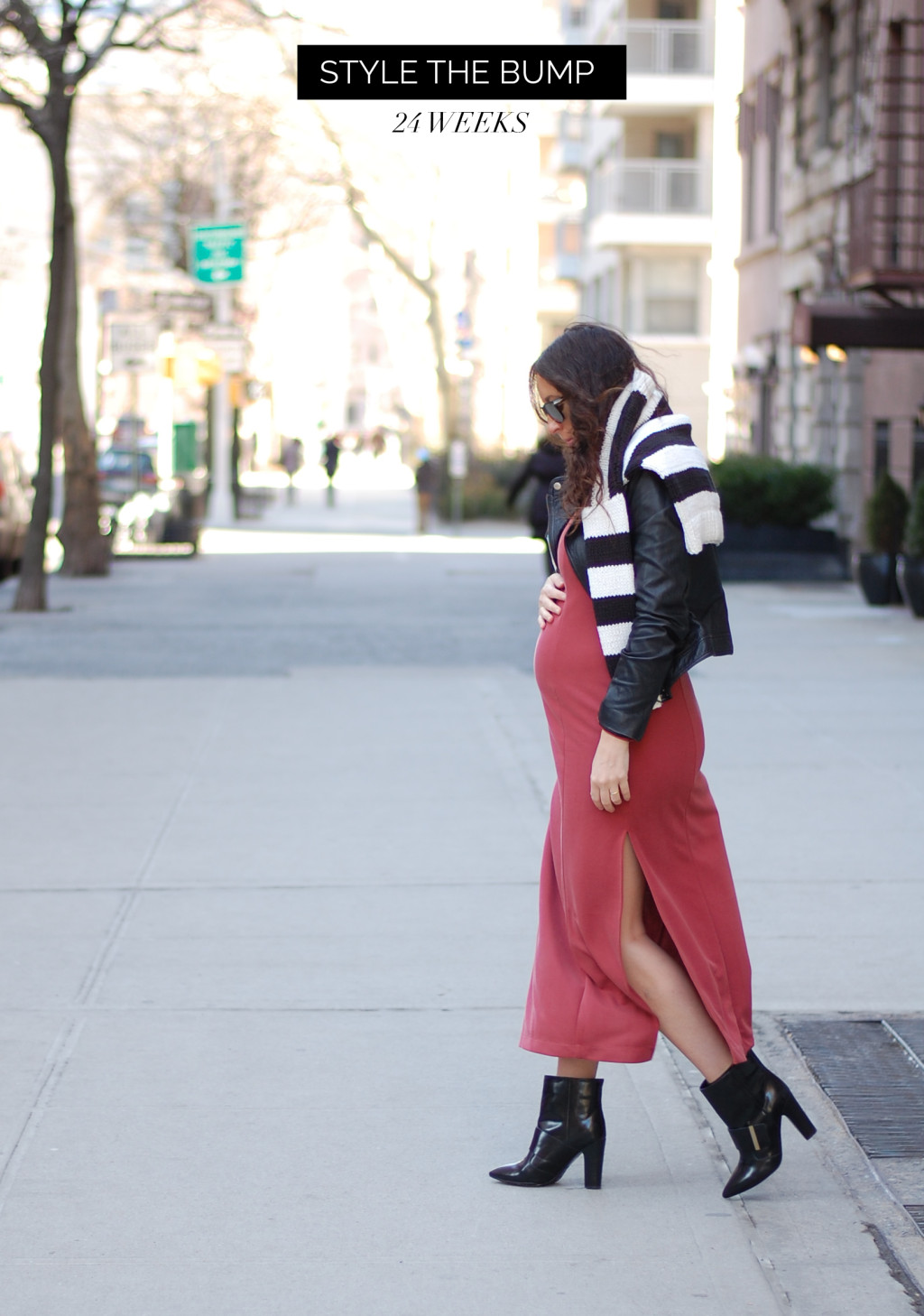 Well, I have arrived at 24 weeks which marks 6 months into my pregnancy. I can't believe I am at this point, and for what felt like forever to get pregnant, things are now flying by. I've heard from new parents that time starts to move super fast when raising a child, and it's all starting to make sense even before my babe enters this world. When things are tangibly growing, i.e., a child or in my case a baby bump – it's easier to mark time. Stages are more visibly identifiable and you're able to attach yourself physically, mentally and emotionally to what's happening during those specific life periods: trimesters, infancy, the terrible two's, first day of kindergarten, etc., etc..  So here I am, 6 months in and creeping up on my next phase: the third, and final trimester. Wow.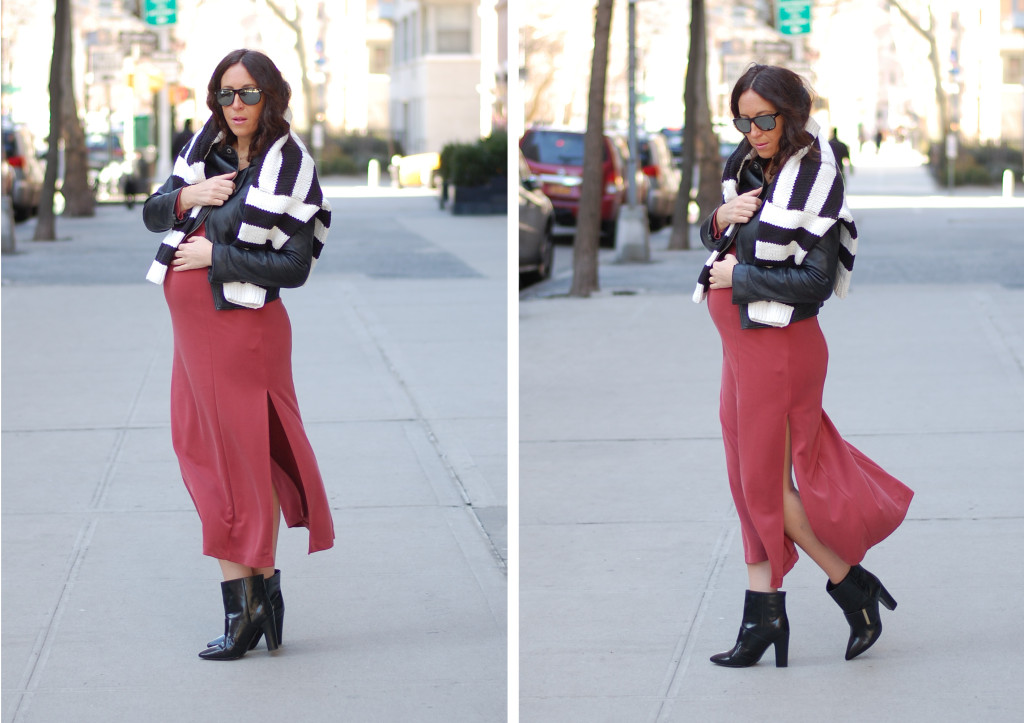 As my bump has continuously grown, so have other parts of my body too: my boobs, my butt, my hips, and most definitely my legs. While in moments it's challenging to accept some of these physical changes, I truly am embracing it too. I may sound like a broken record, but strategic styling choices have helped. I've put effort into feeling my best starting from the inside out, and won't allow my changing shape to negatively influence self-care. If anything, I'm paying even more attention to it. While it may require some extra effort when getting dressed, feeling good is critical, for both me and the baby!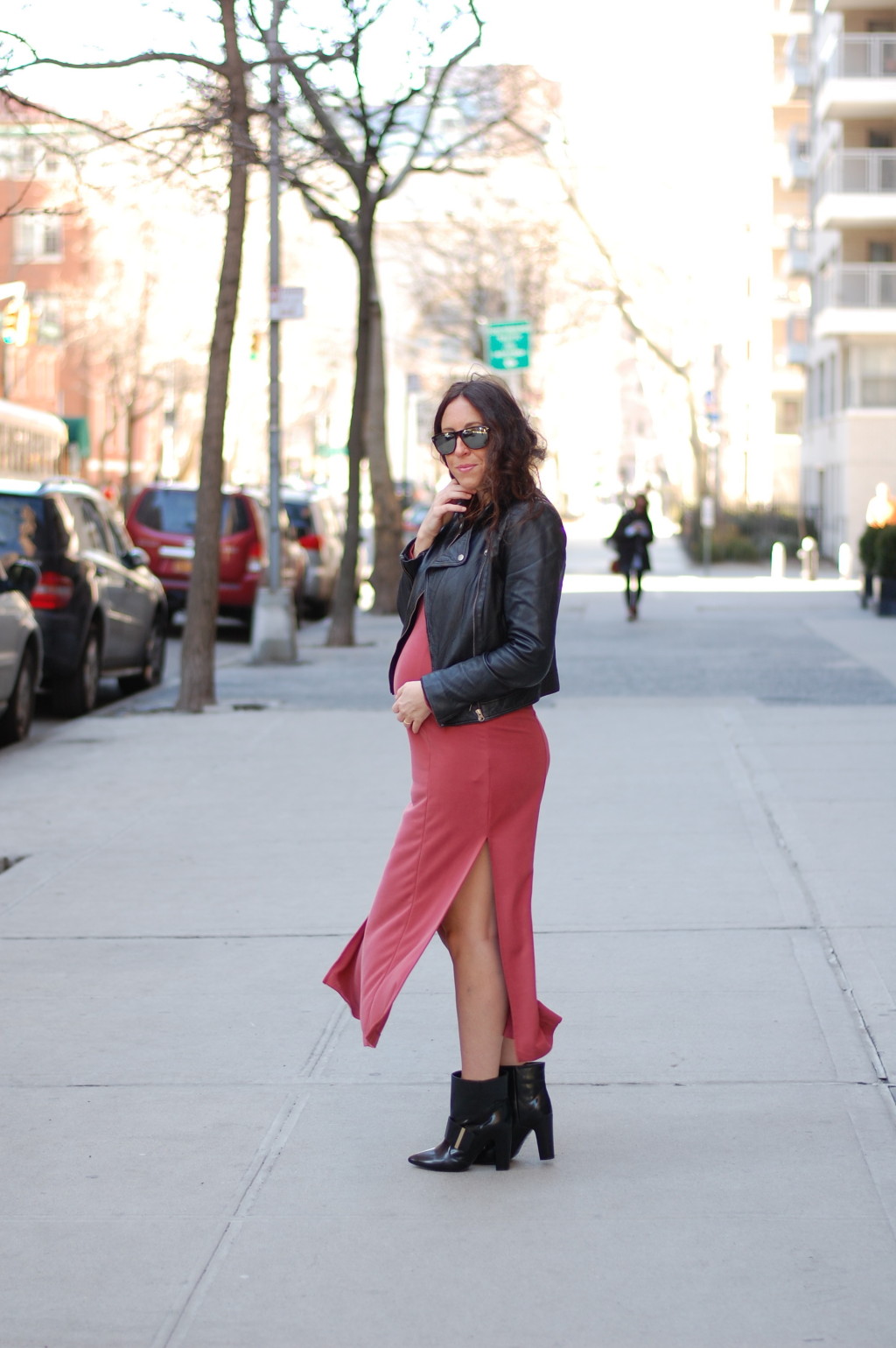 My third trimester and the onset of spring will bring many more dresses into the mix, and I'm especially paying attention to buying styles without seams across my mid-section like this non-maternity one from H&M which is snug now but will be looser post-bump, and still work. Lighter jackets, like this moto style will help ease up the bulkiness of outerwear, and adding layers like this black & white striped H&M sweater over my shoulders will create dimension, interest (and balance) to the overall look.
SHOP IT: dress H&M // jacket: SFERA (old) similar) // sweater: H&M // booties: SEE by CHLOE (on mega sale!) // sunnies: TOM FORD