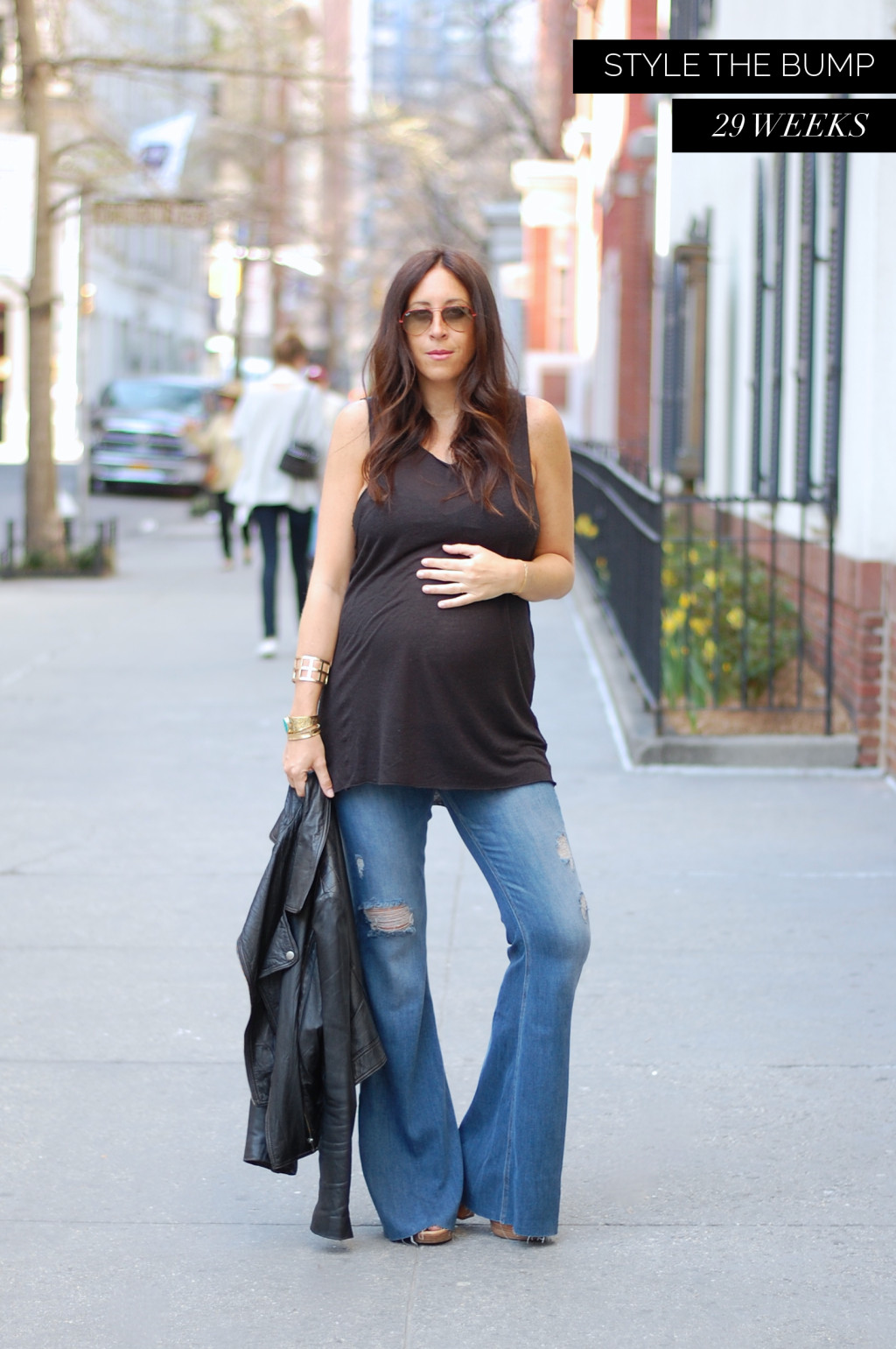 Early on in my pregnancy, I posted a photo on instagram regarding my hunt for maternity bell bottoms. Since I wasn't able to find any, I simply placed a rubber band around the button of my pre-pregnancy pair and wore an oversize sweater to cover the top. I knew this styling trick was short lived as I grew bigger, but apparently the fashion gods must have heard my request because A Pea In The Pod at Destination Maternity generously gifted me this pair by McGuire that I wear in this style post. When I opened the package, I was like a little kid on Christmas because while the bell bottom (or the more recently referred to 'flare') silhouette has always been a staple in my wardrobe, I've been jonesing to bust them out with all the 70's trend happenings'. Let's just say A Pea In The Pod did not have to twist my arm to pull together a head-to-toe ensemble featuring this most epic pair of denim. I was ALL FOR the partnership, and super psyched about it.
So alas, thanks to A Pea In The Pod, my dreams have been made a reality, and I can move through this last trimester with the opportunity to embrace my inner hippie. A Pea In The Pod has many great designer denim options at varying price points so be sure to head over to their site if you're a mama in the making to scoop up your own. An important style tip to note (and something I didn't realize earlier on in my own pregnancy) is to wait until at least your second trimester to invest in a pair of designer maternity denim. While a pair I bought in the beginning were super cute and fit perfectly at the time, other areas of my body expanded aside from my belly and I needed a bigger size later on in my pregnancy.
For all of you women out there who are not expecting, I'm loving the following non-maternity flare styles from: MIH, J Brand, Madewell, Frame, Zara
SHOP THIS POST: tank: H&M // flare denim: McGuire, c/o A Pea In The Pod // moto jacket: old (similar // shoes: BANANA REPUBLIC (old, similar) // sunnies: RAY BAN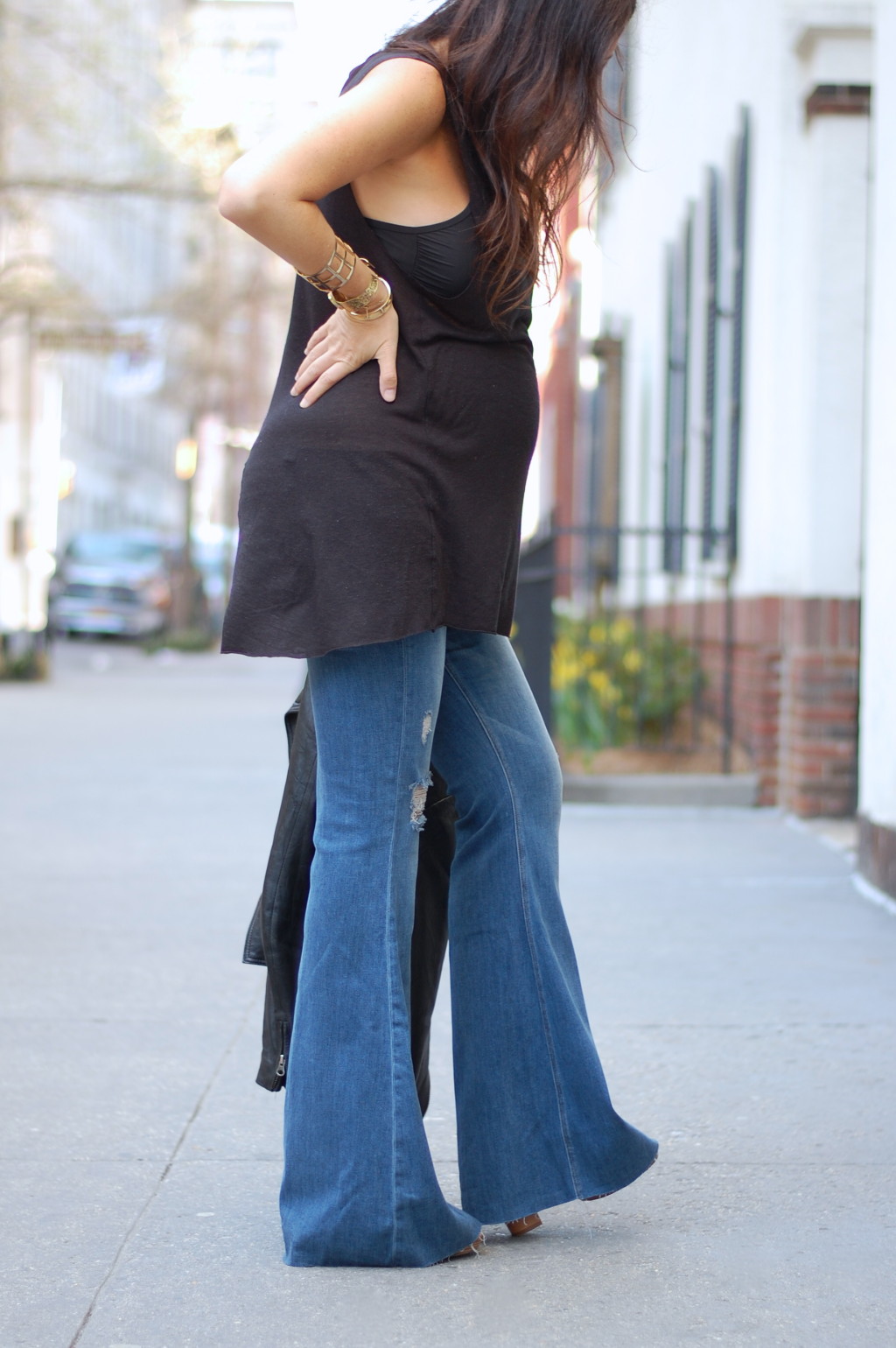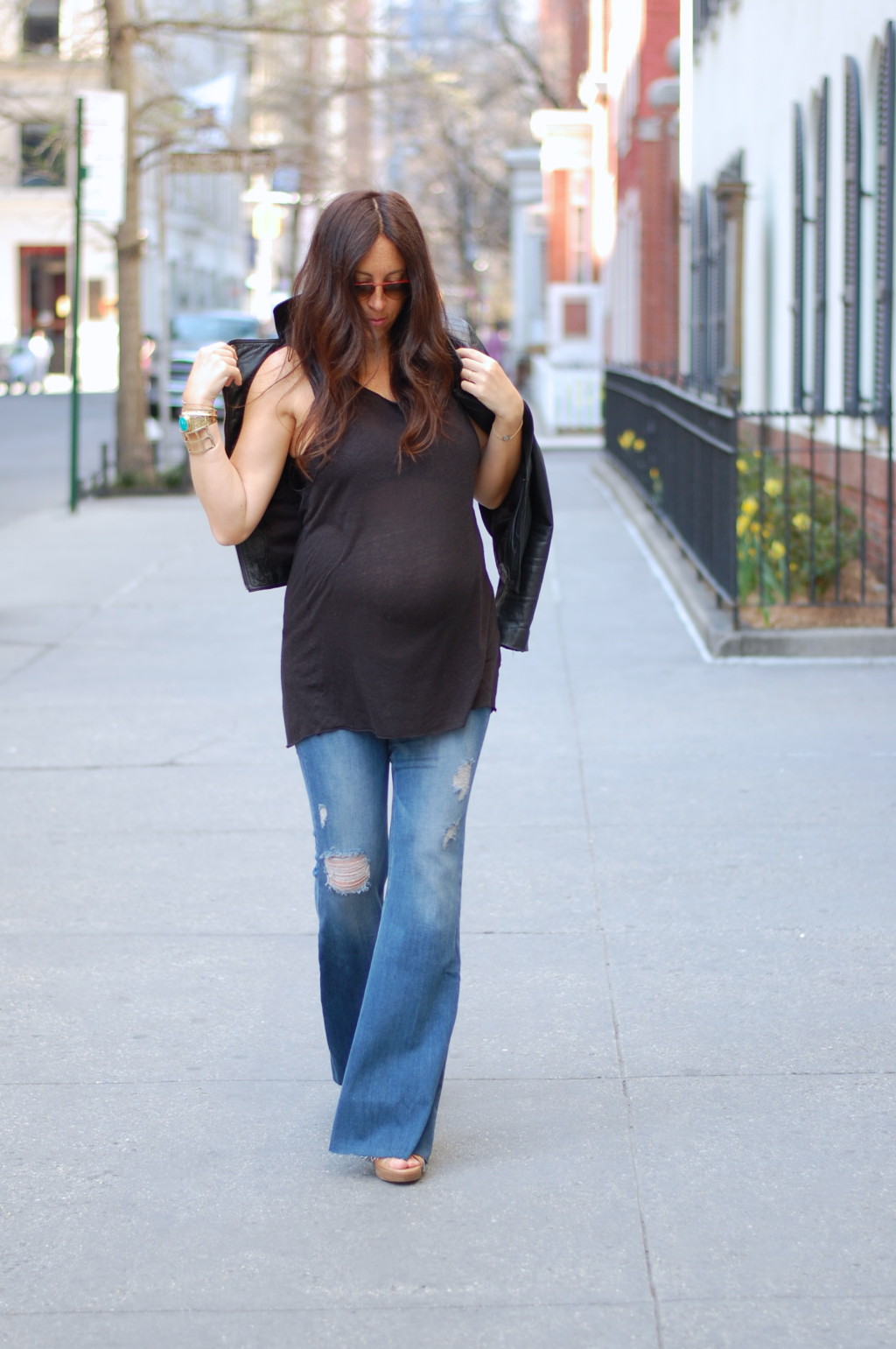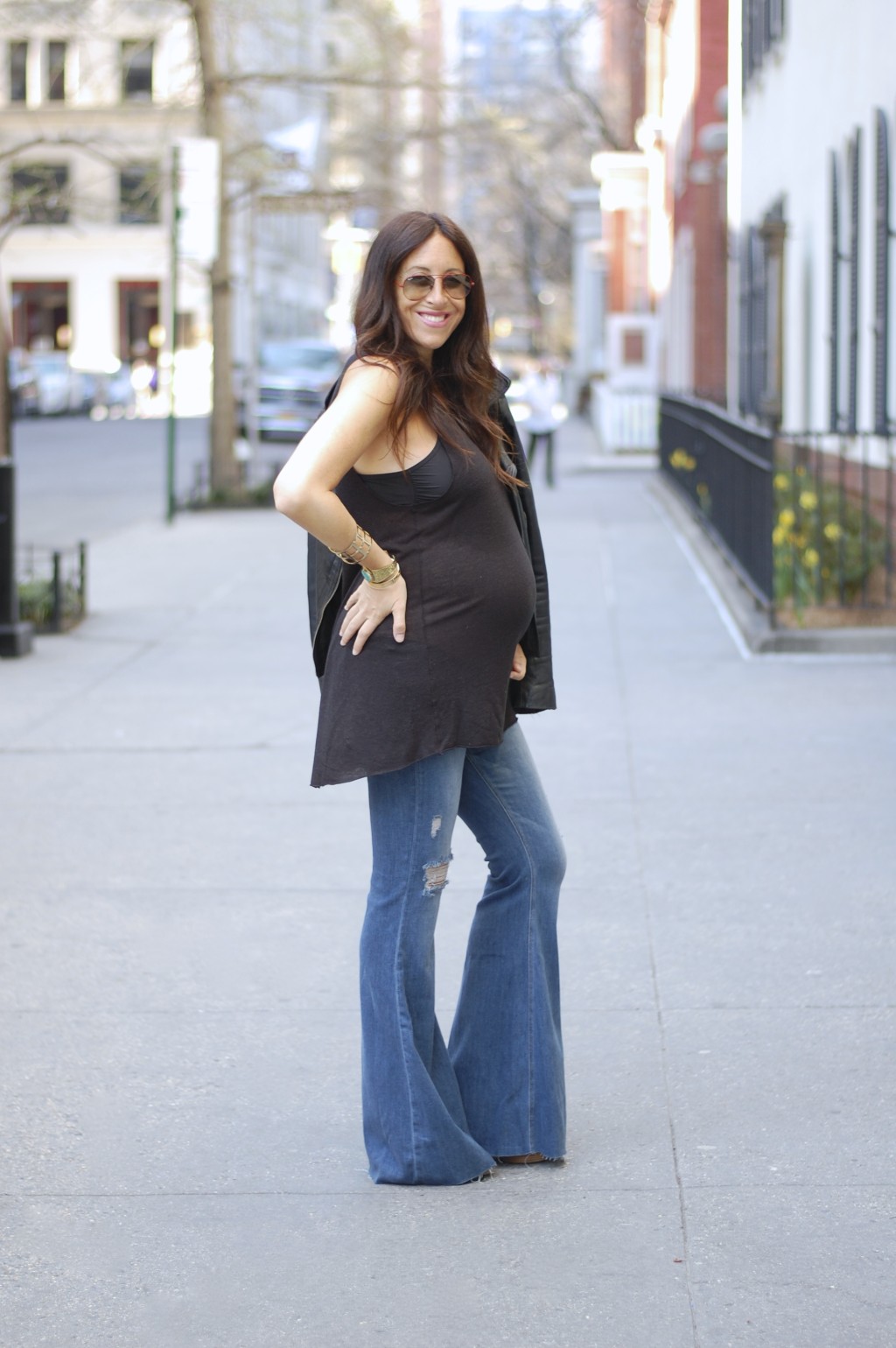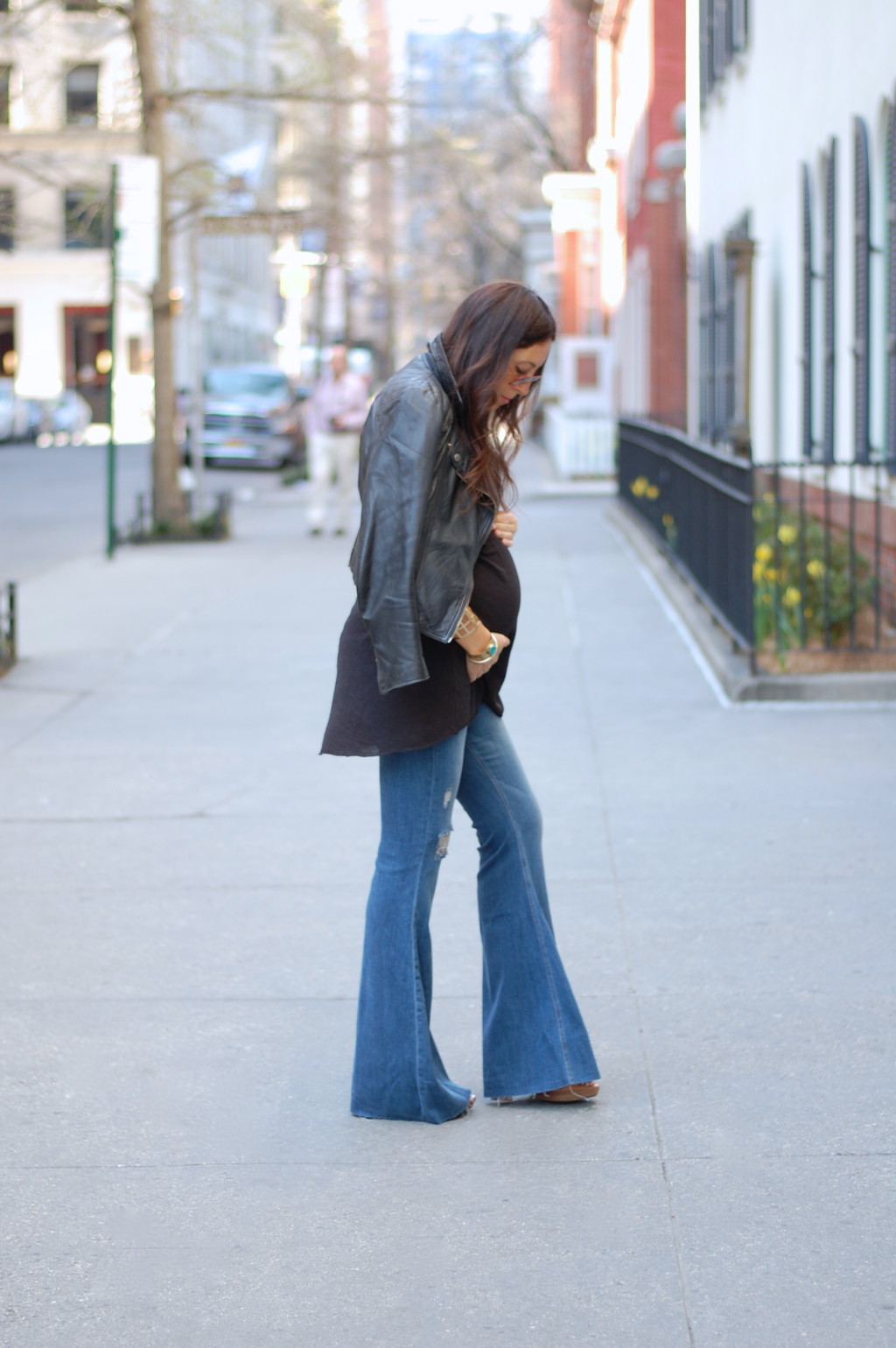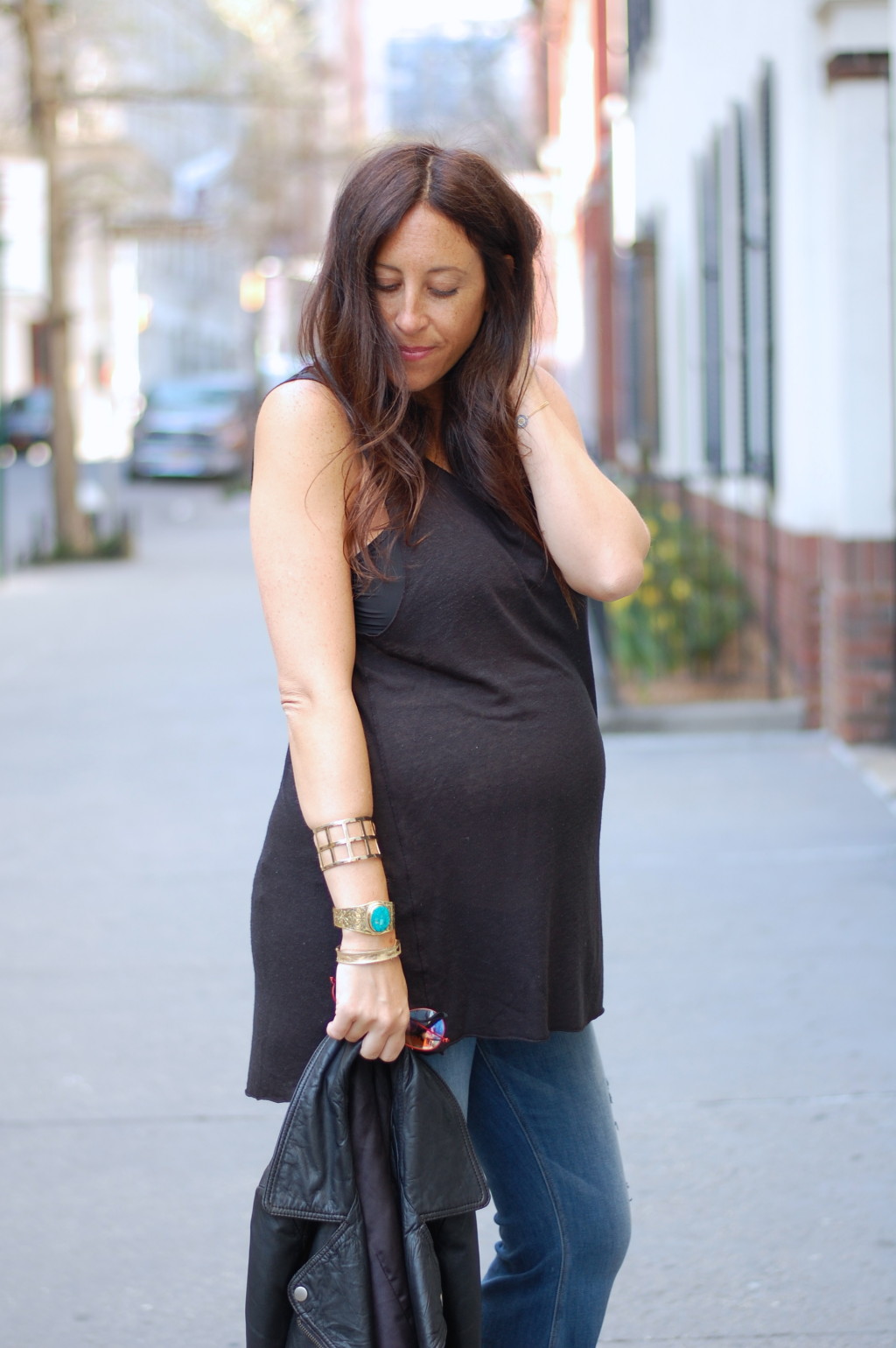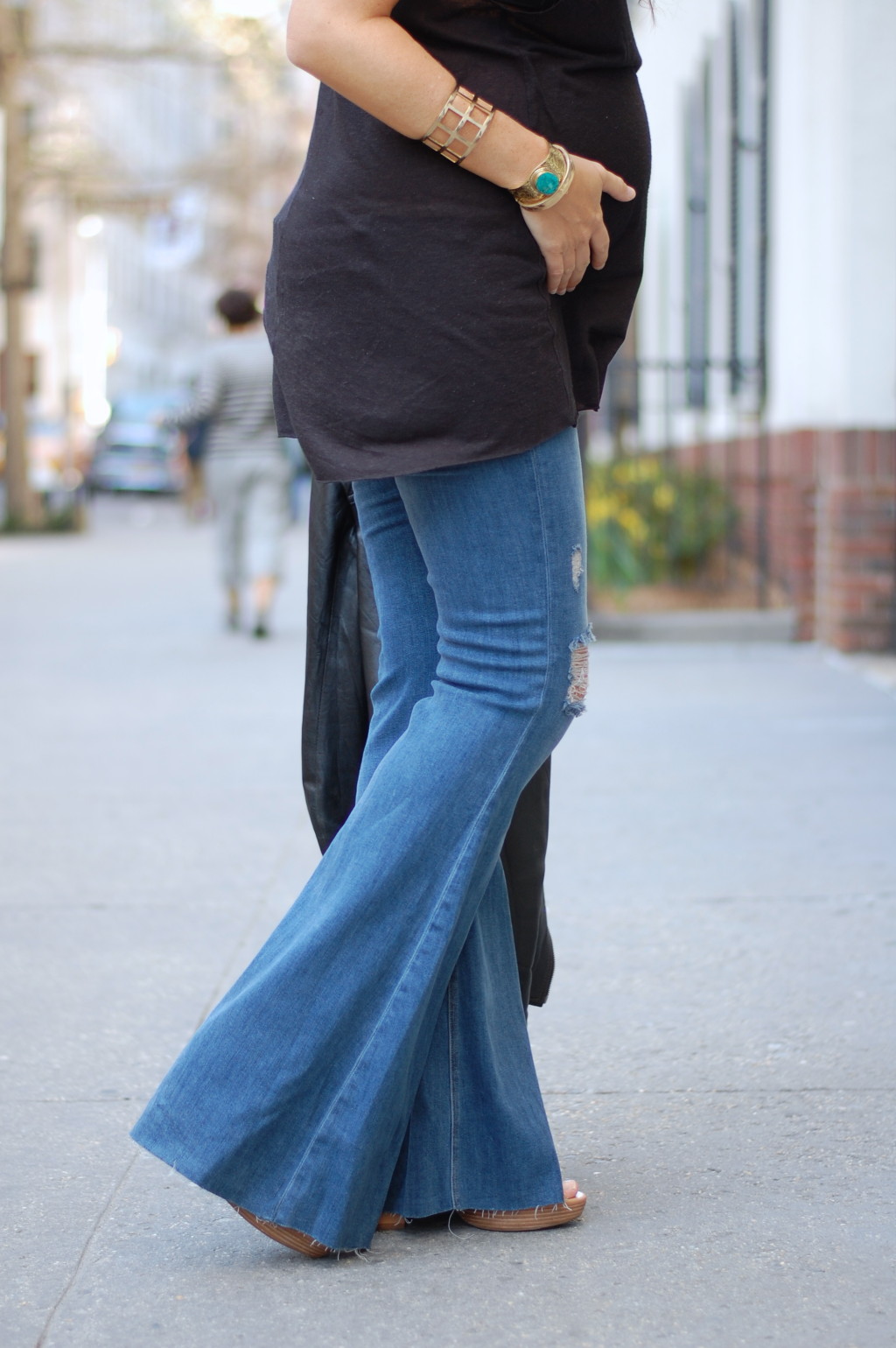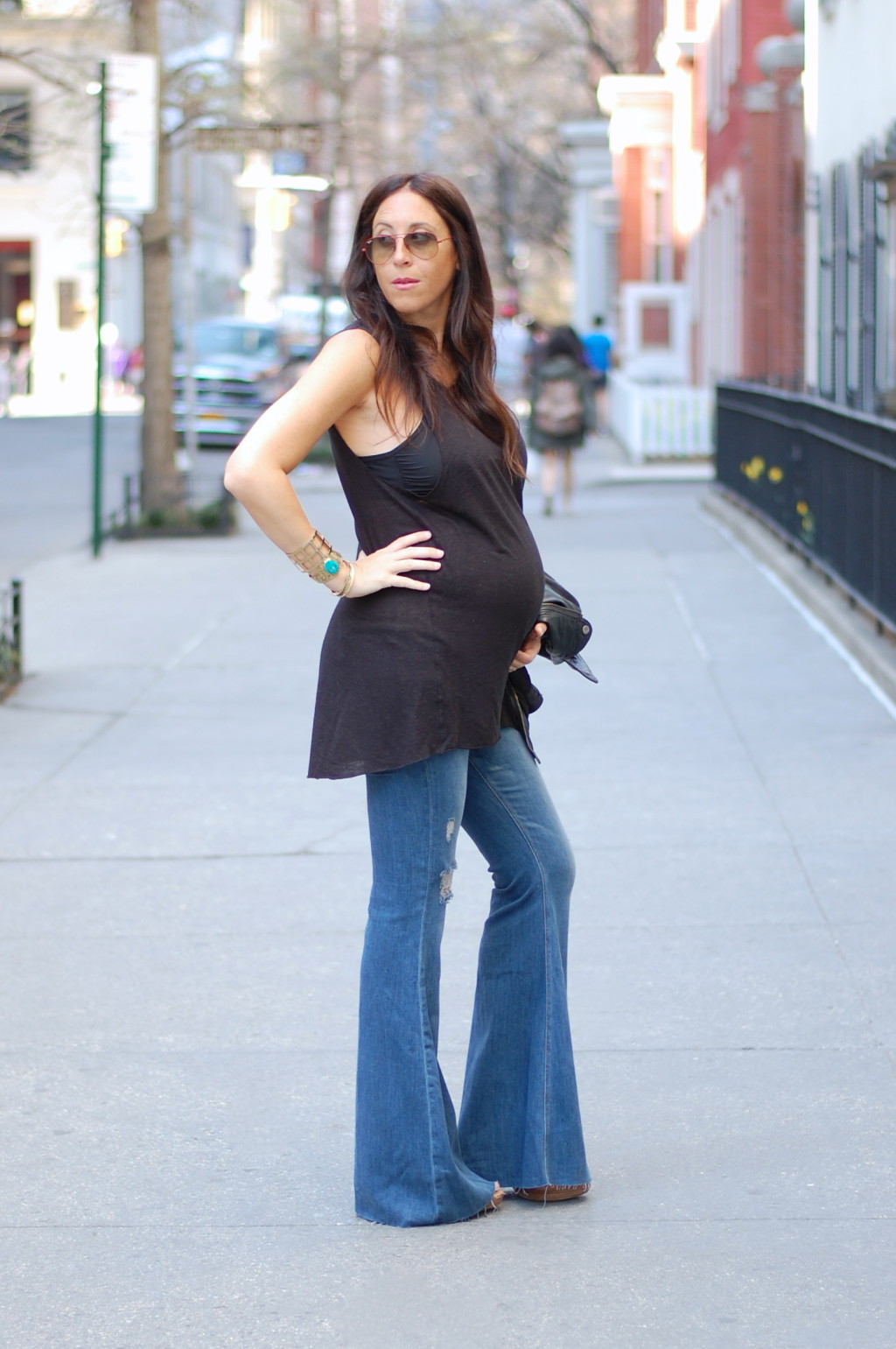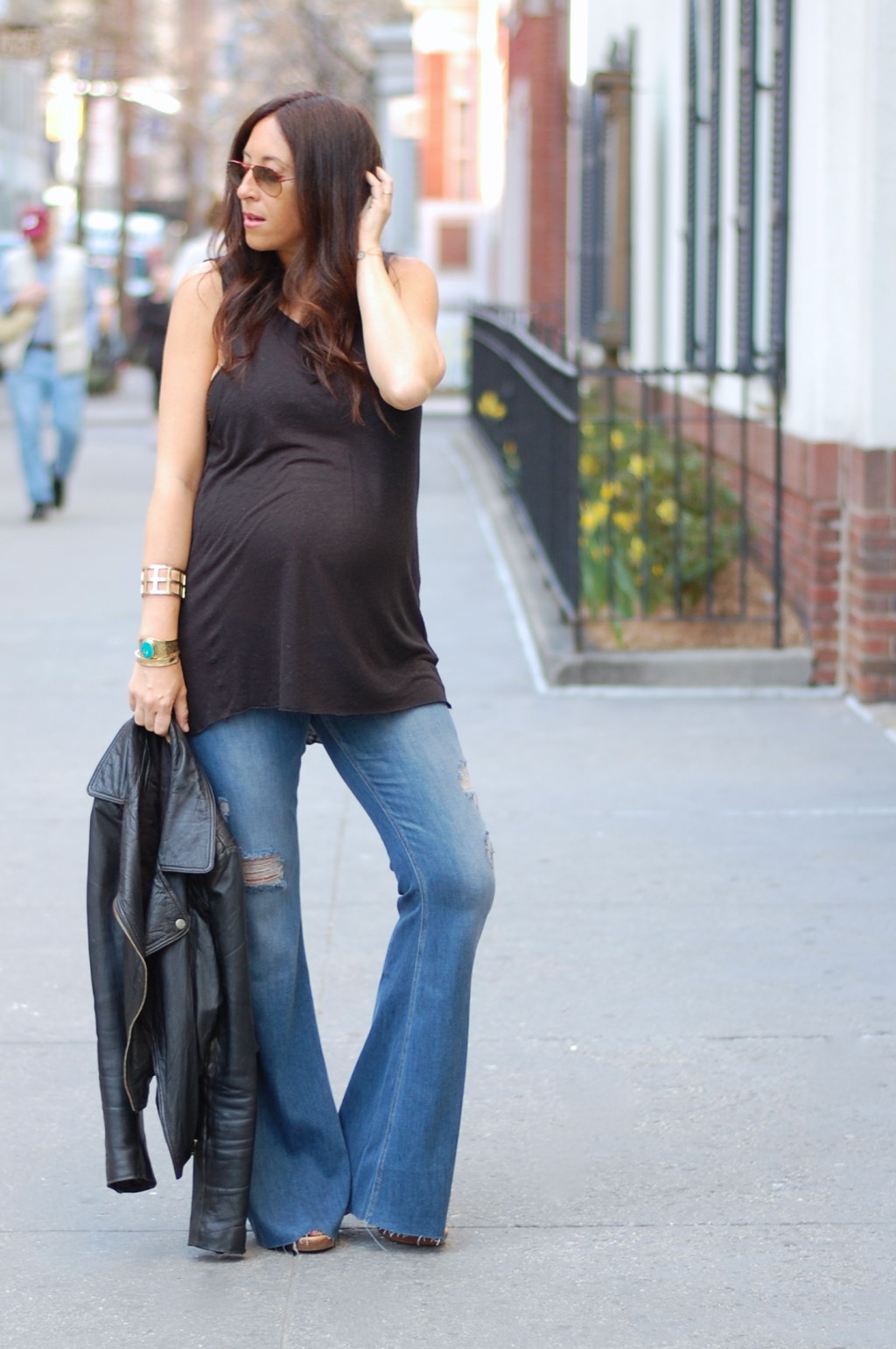 Disclaimer: I would never wear anything in my style posts that I didn't love or feel good about. Despite my work with brands and/or designers (such as A Pea In The Pod) on collaborations, I stand behind all the content I publish on this site and represent only what I authentically believe in.