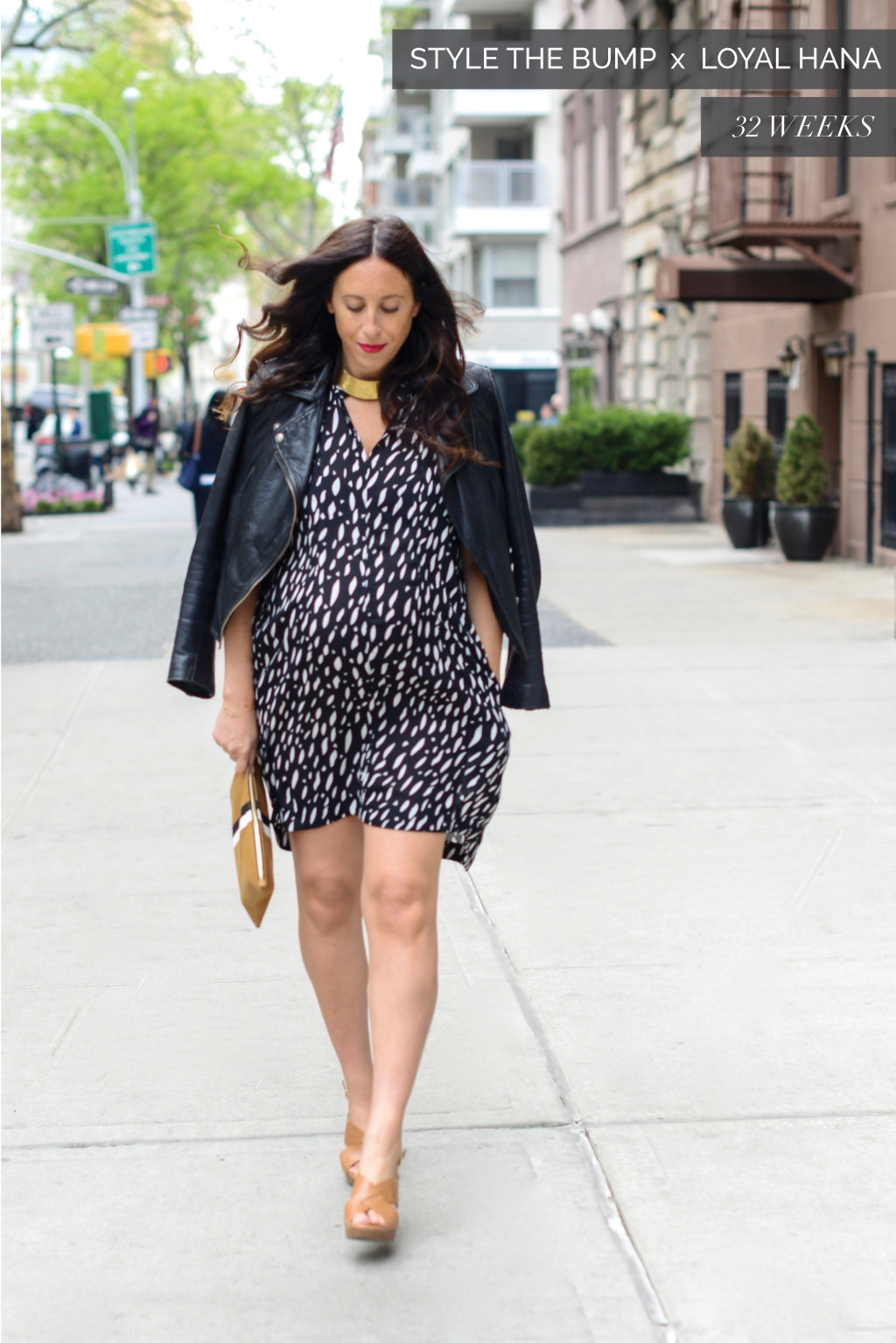 Today marks the official first day of my 8th month. WOW! I cannot believe it. I keep saying we are in a 'home stretch situation', but with every passing week this statement grows truer! T-minus 8 weeks, and that's if this baby boo even comes on time. As we know, she can be early or like typical first babies, late! We shall see. My official due date is July 13th.
Now that I'm in my third trimester, I've faced a few new style challenges since my belly is getting pretty big. I continue to browse non-maternity stores, trying to find as many dresses as possible without seams along the waistline. Dresses as I've said, have become my best friend, even more-so now that it's warm. I've also started thinking about postpartum attire since my body will take time to bounce back, and I have intentions to breastfeed. I want items that are comfortable, but also fashionable. From first hand experience working with my postnatal clients, I know I'll be tired, and know I'll want things to be easy, but like I always tell them, I'm not willing to throw in the towel when it comes to personal style. Taking care of yourself is critical to maintaining a healthy self- image, and overall state of well-being.
Which brings me to this amazing dress that I'm wearing by Loyal Hana, the best thing that's ever happened to postnatal style. You would never guess by looking at it that it was made specifically for breastfeeding mamas. I have done my fair share of research on maternity brands that take into consideration access to feeding, and it's slim pickings out there when it comes to fashion. While I feel like I've gotten my bump style on lock, breastfeeding-wear has been a whole new area to explore. And then I found the genius-ness of Loyal Hana which is why this Style The Bump: 32 Weeks post is dedicated to them! This black & white dress is not only comfortable, cool and ultra chic, but will also take me as they say, "from the bump, to the boob and beyond!" Strategically placed zippers are invincible to the naked eye (try and find them in these photos. I bet you can't!), and discretely open to allow for ease of feeding (see image for reference). No more fussing with straps or exposing your entire boob! All you have to do is unzip.
So there you have it mama friends. Staying fashionable and functional simultaneously is an option when wearing Loyal Hana and will help you feel "confident and beautiful" while ensuring your little one is getting the best of the best. It's a win-win for both mama and babe! Head over to the Loyal Hana site to check out their full line. You will love, I promise. PS: Coming this week, there will be a jumpsuit! Oh yeah!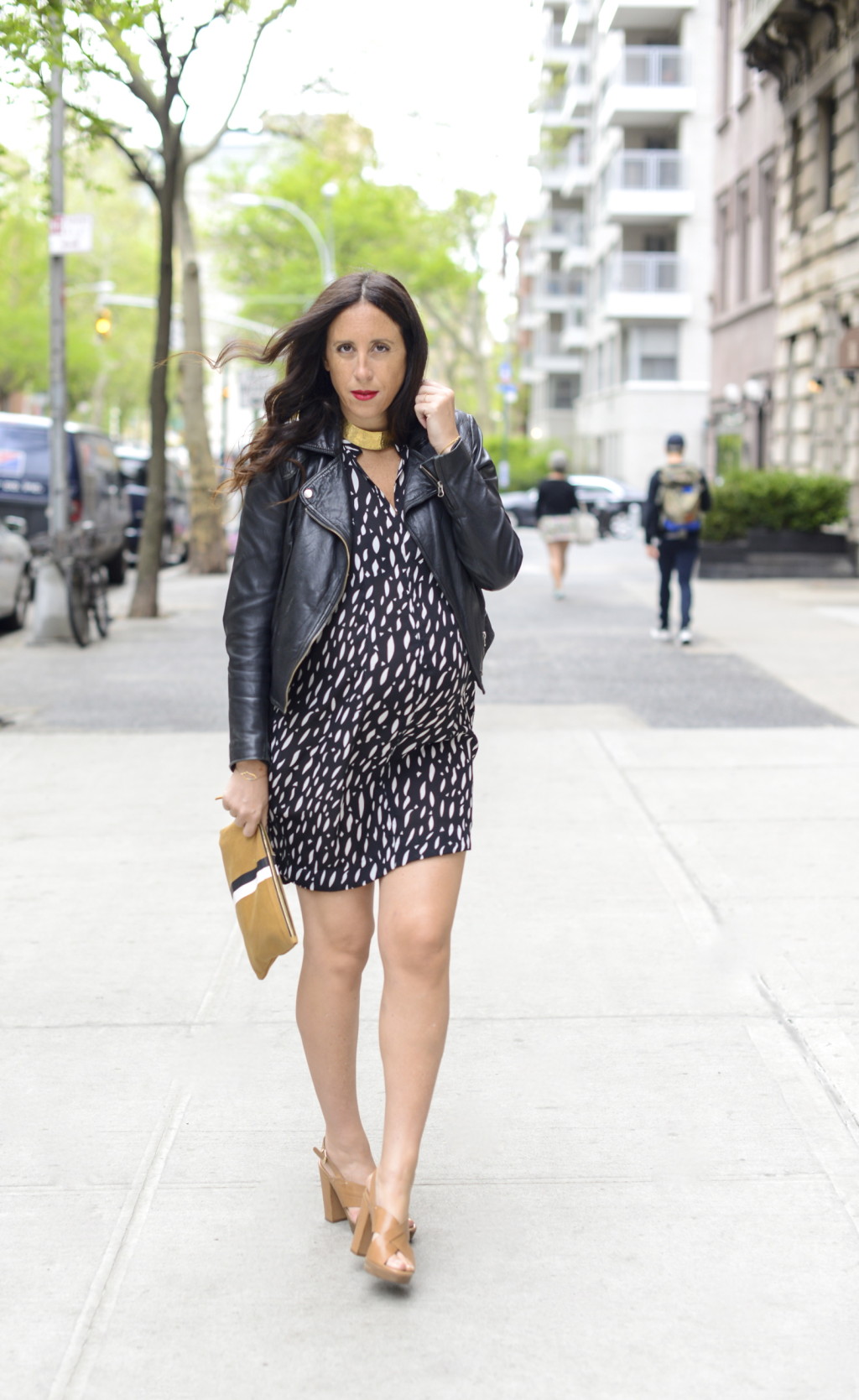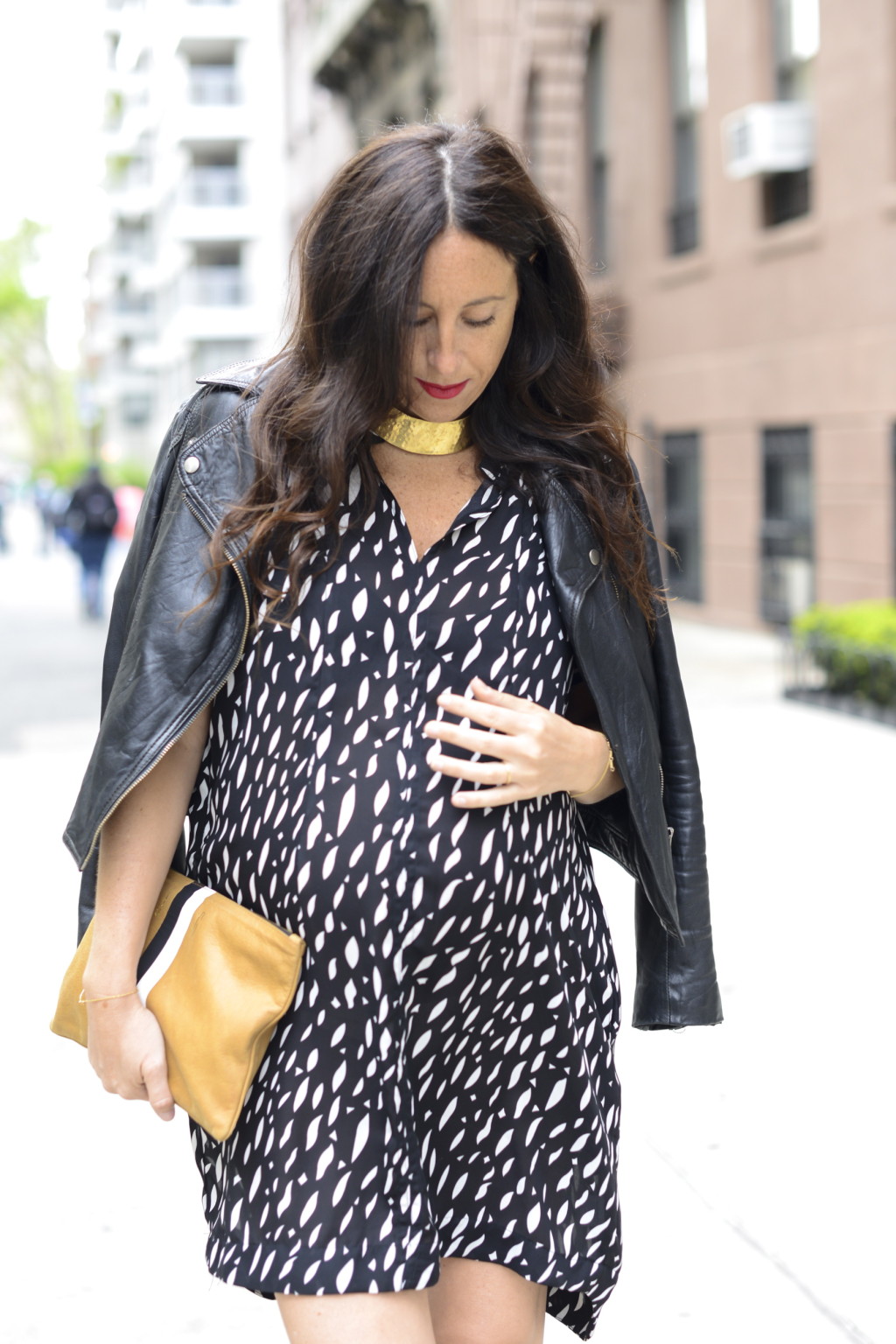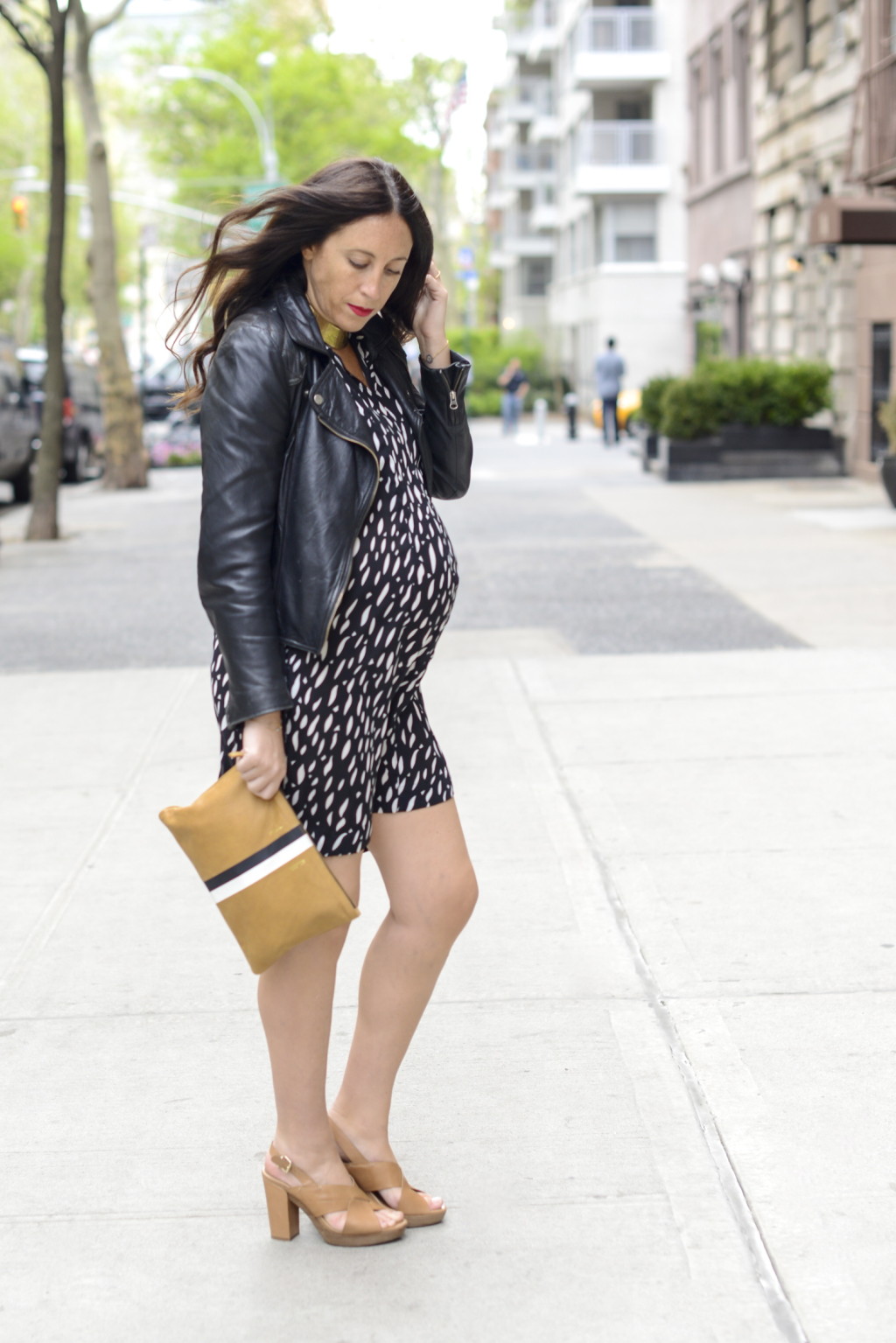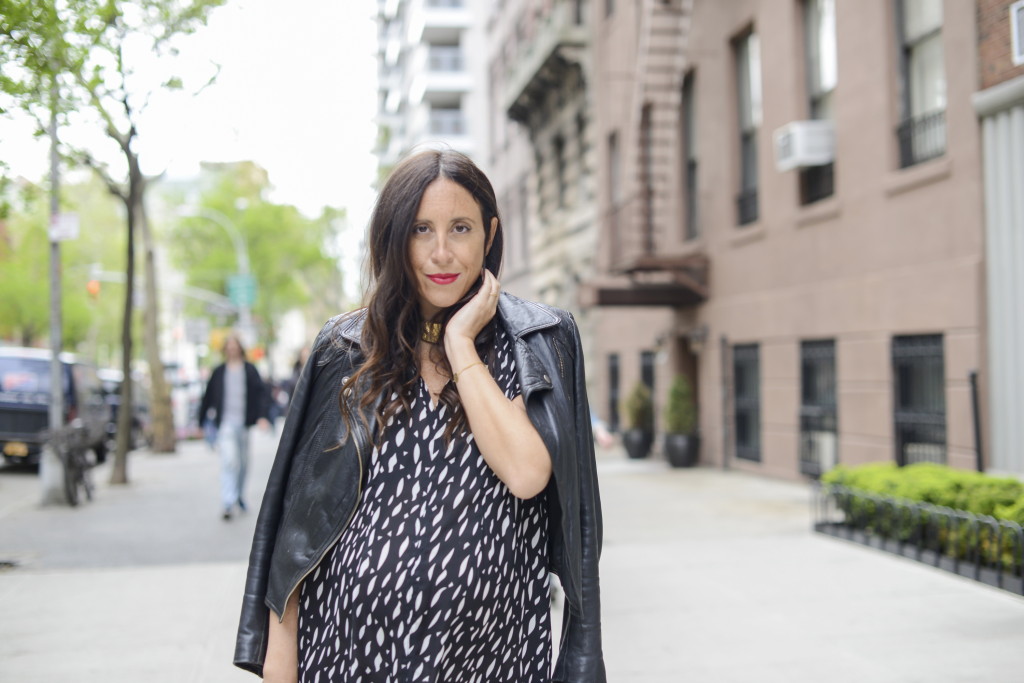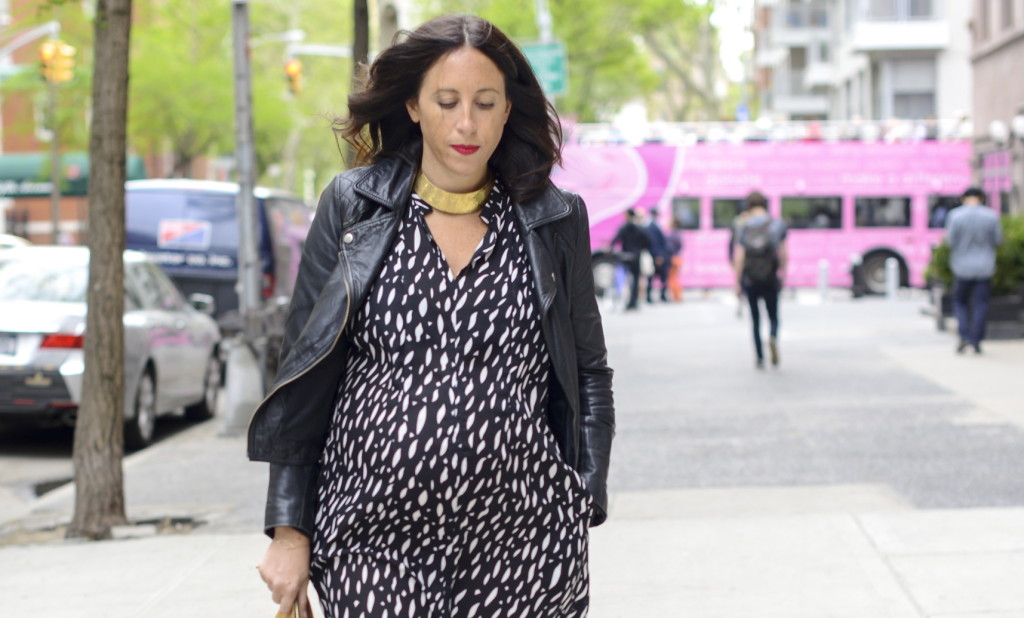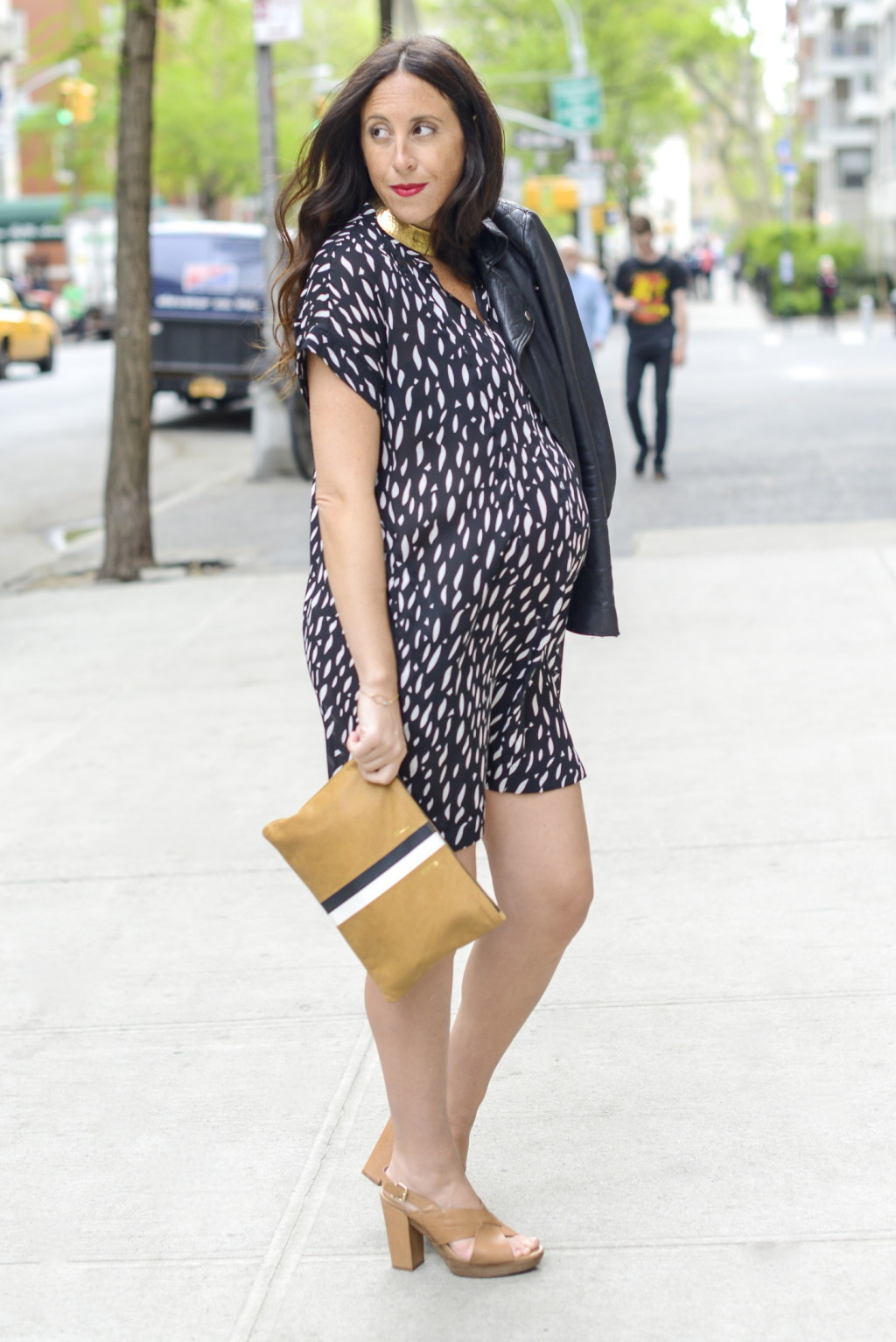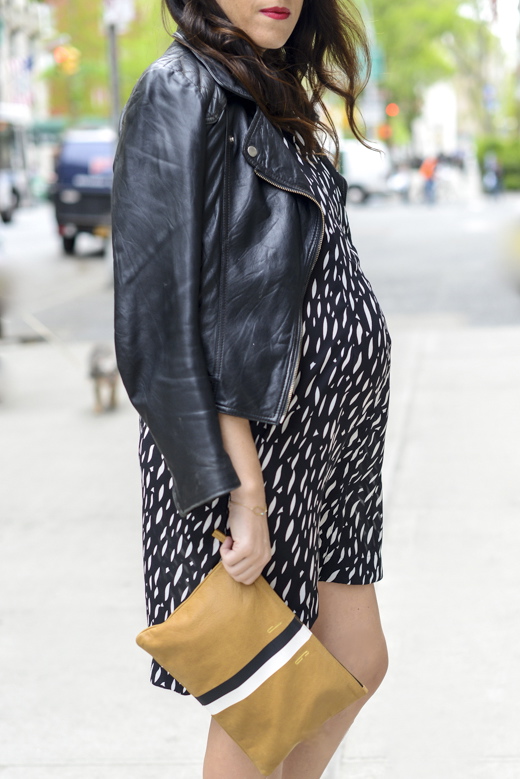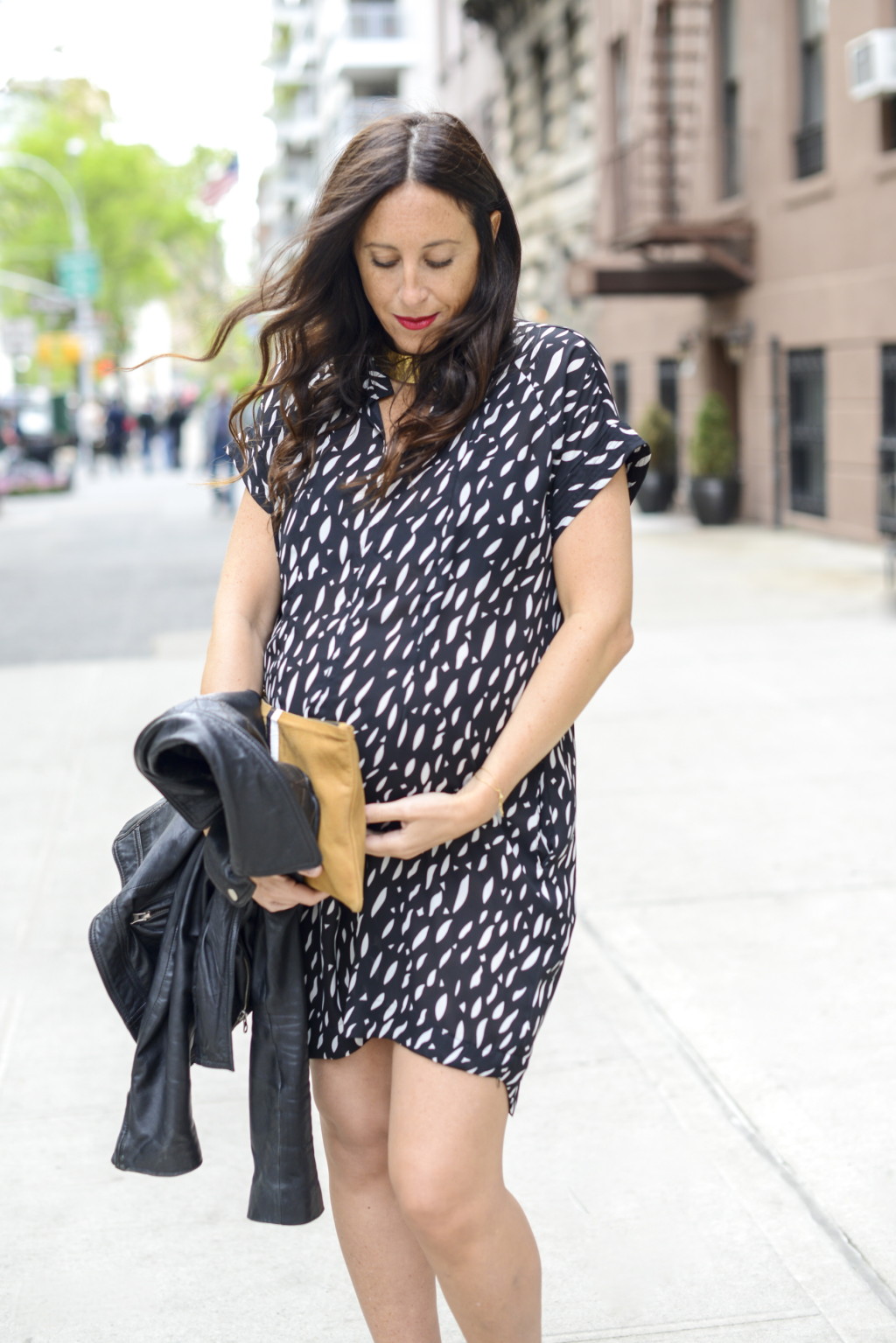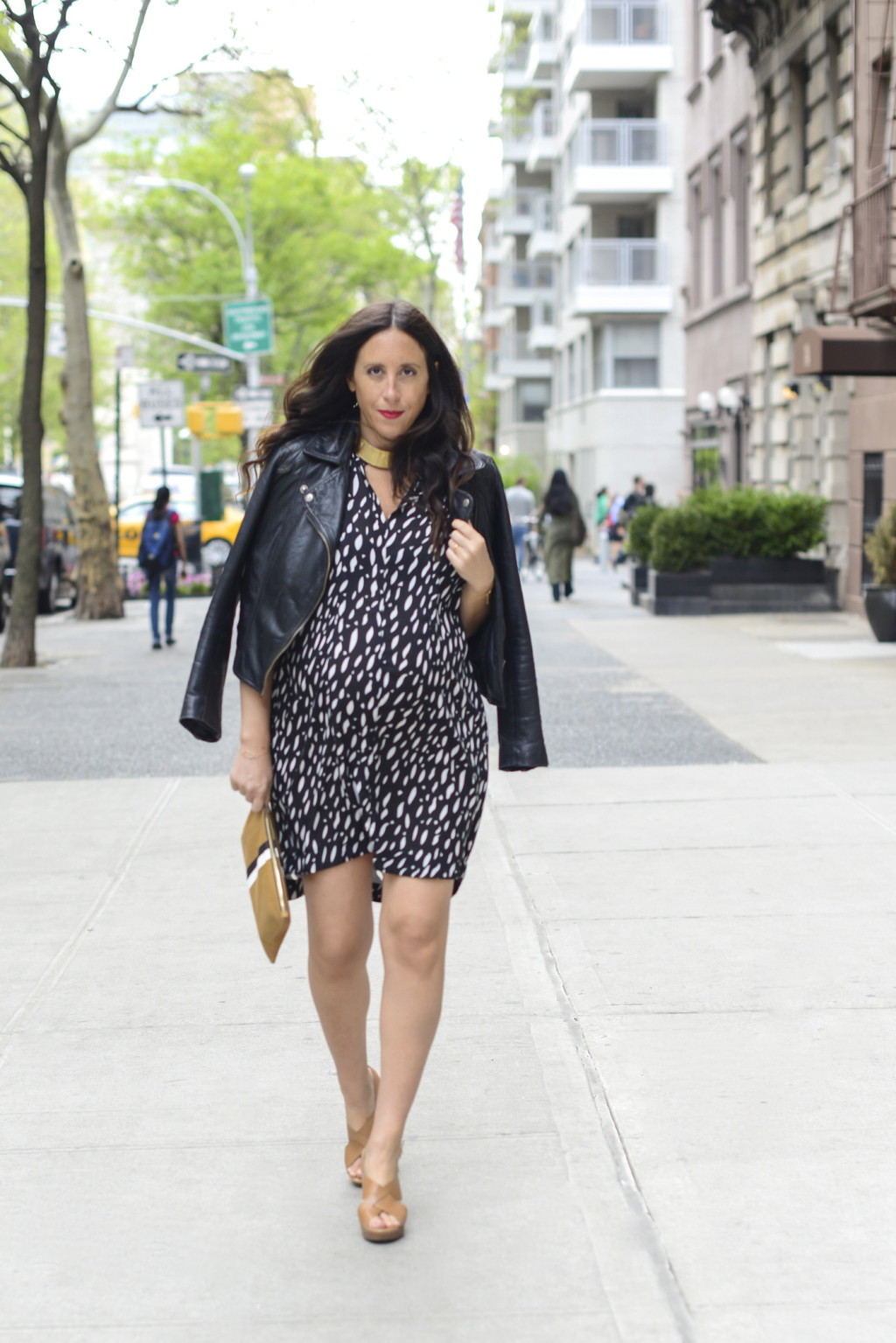 SHOP IT: dress: LOYAL HANA // jacket: old (similar) // shoes: old (similar) // clutch: CLARE VIVIER // choker: india (similar)
photos via jonica moore