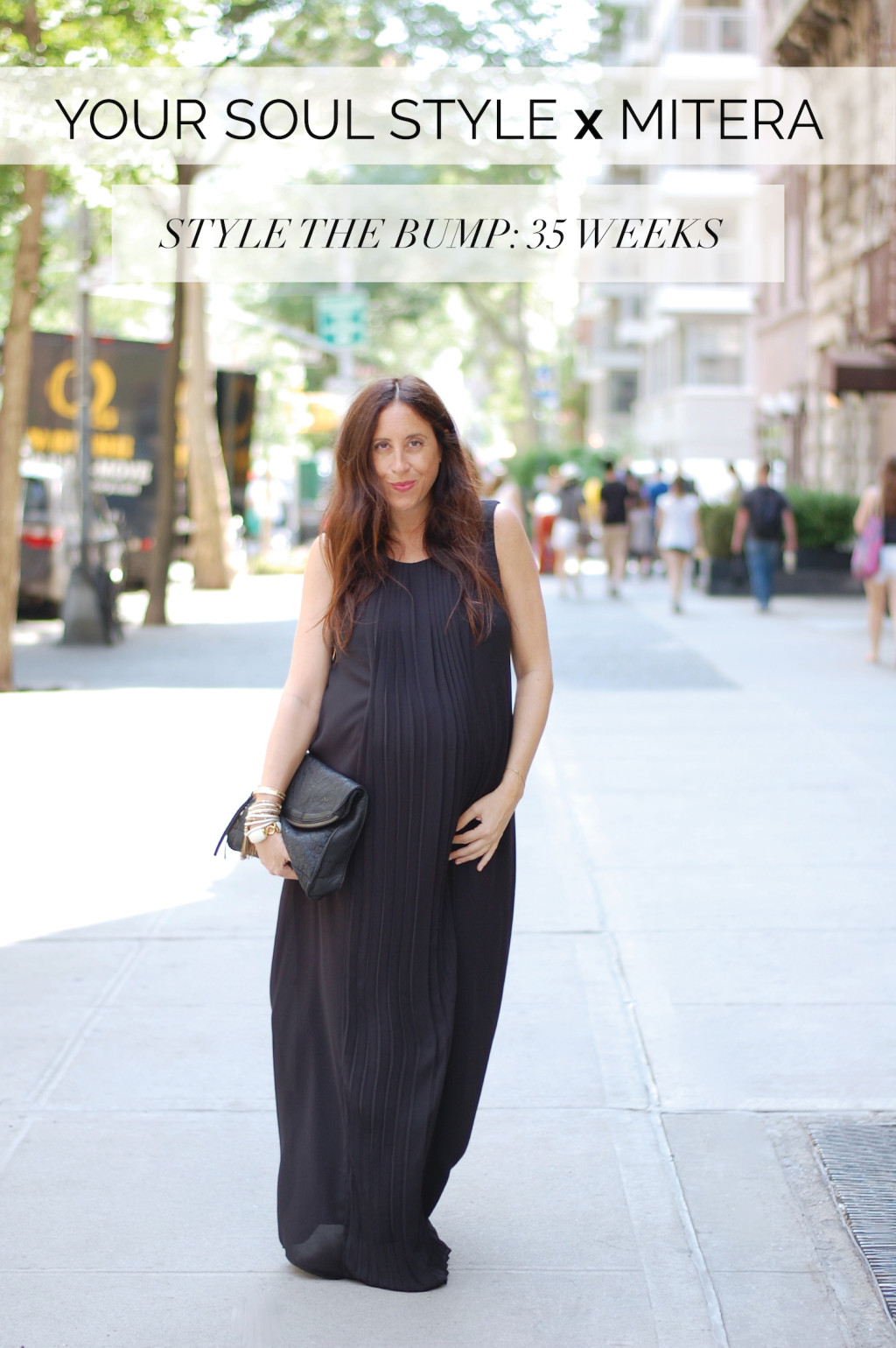 I've been fortunate to collaborate with some epic maternity brands throughout my pregnancy, and in this week's Style The Bump: 35 Week post, I bring you one of my newest faves: Mitera, "a fashion brand with a core mission to make mothers feel beautiful, confident and empowered. [The company] Mitera creates contemporary, smart and versatile clothing that provides style and comfort for nursing and pumping mothers and pregnant mothers-to-be." I was super excited when Yoko Shimada, the companies founder reached out to connect because I'm eager to learn about brands targeted towards mamas looking to maintain their stylish lifestyle! And I love being able to bring that awareness to all of you! Yoko invited me to come and join the Mitera team at the Biggest Baby Shower event, acting as their on site Stylist for the evening, and I couldn't wait to wear the Grace Dress shown in these photos since the second I tried it on, I felt beautiful, sexy (a sometimes hard to achieve feeling when 35 weeks pregnant!) and of course – stylish.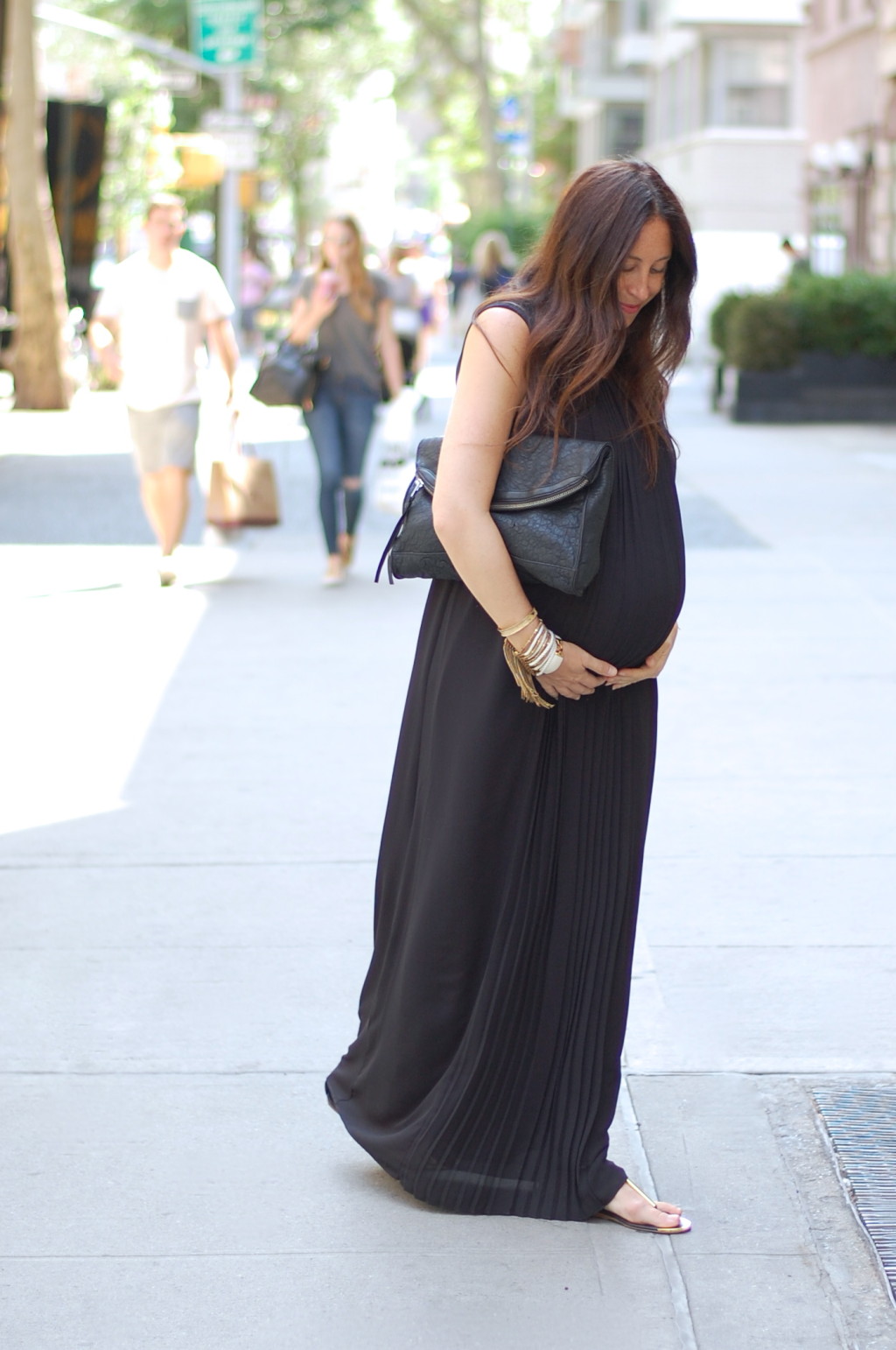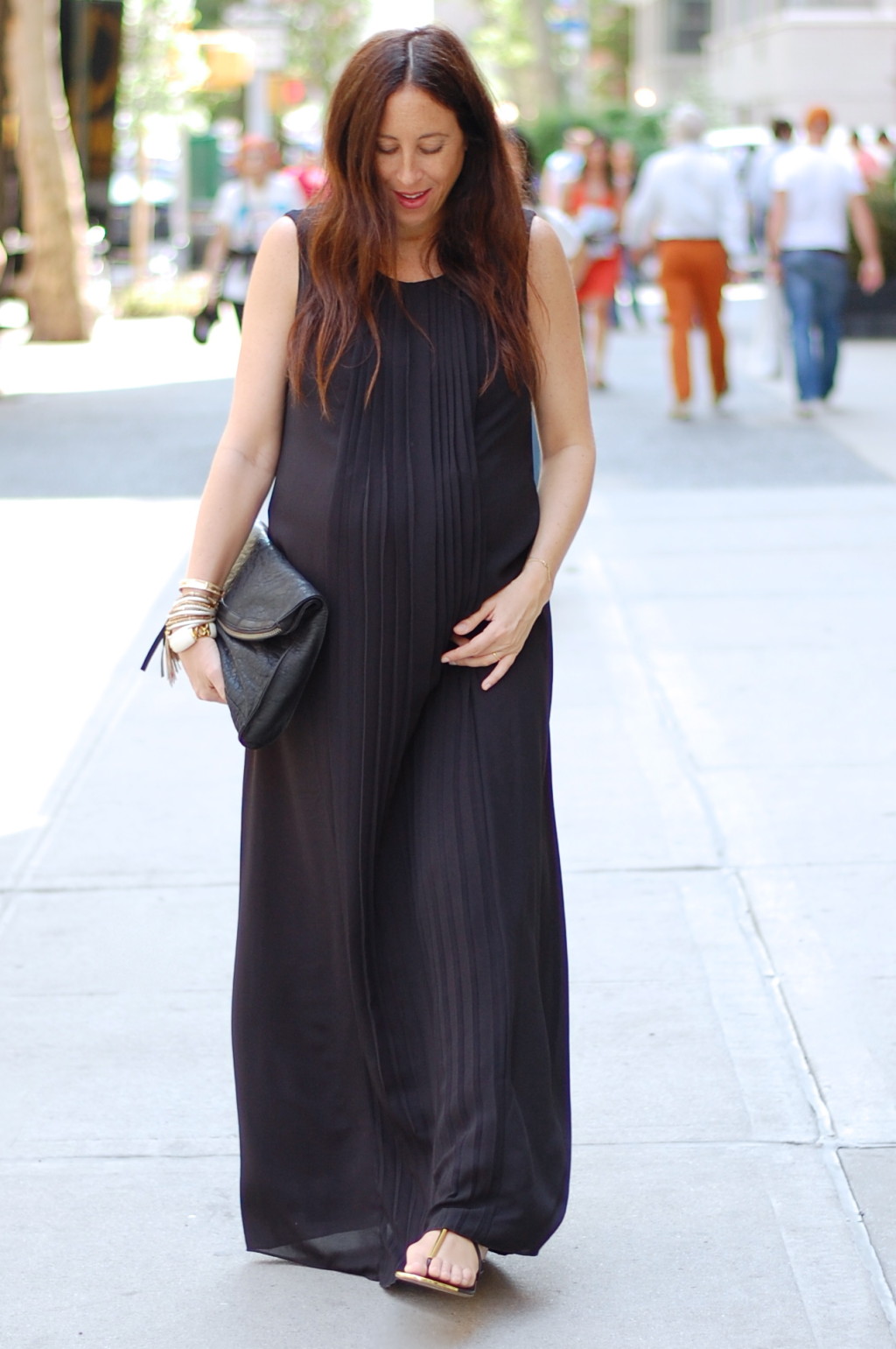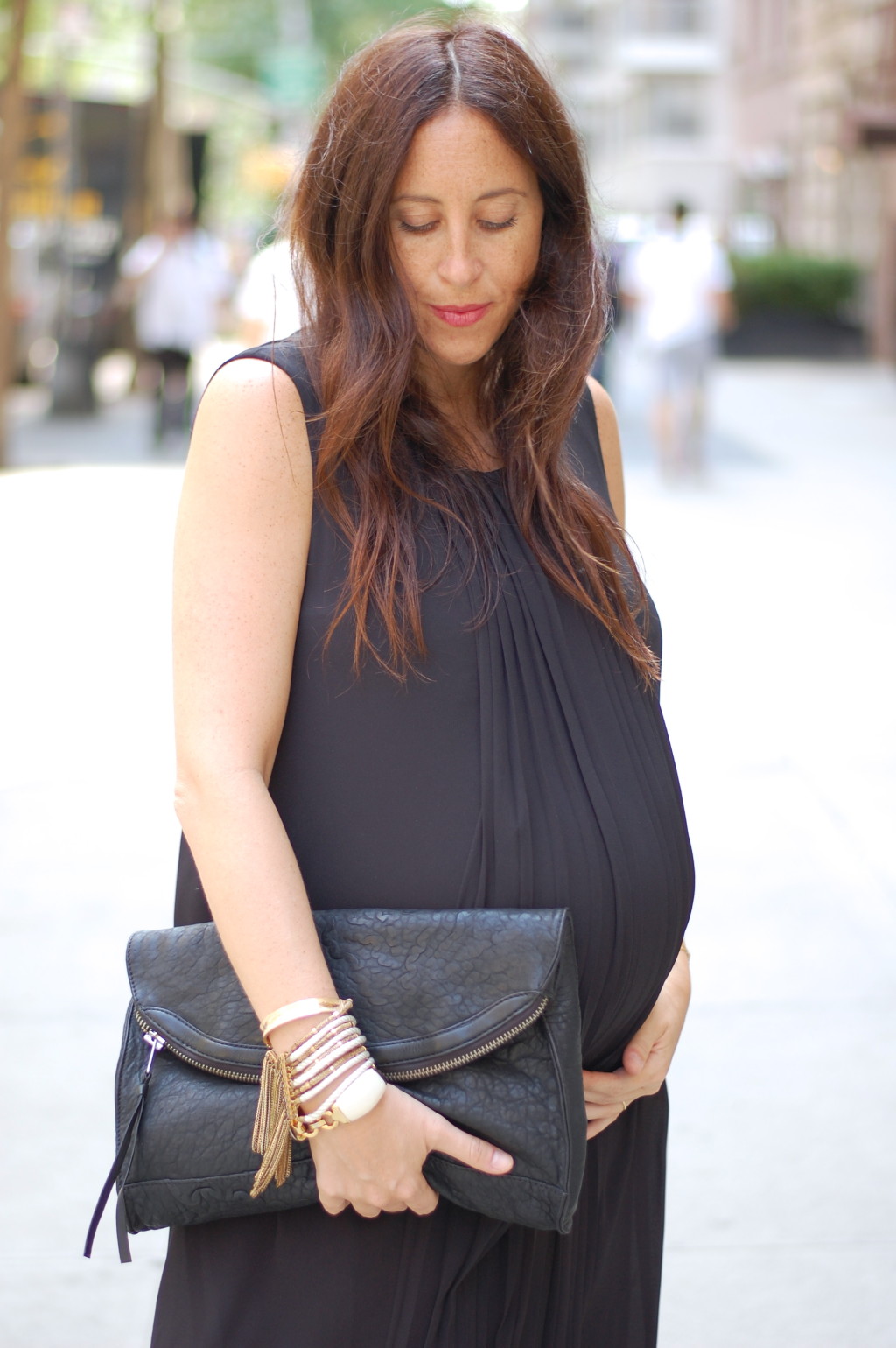 I've written about the challenge of styling maternity-wear in previous Style The Bump posts, but with companies like Mitera, women are able to invest into pieces that work for pre, during and postpartum life, while remaining fashionable and functional at the same time. This dress has so many aspects that I love. Between the gorgeous Japanese crepe fabric, to the meticulously placed knife pleats that run along the entire length of the dress and secret breast-feeding zippers, it's nothing short of perfection. The dress is also machine washable, retaining its shape (and pleats), and constructed with "a patent-pending thin built-in front liner (kind of like a loose sports bra) so that your chest area is not immediately exposed when the zippers are open offering moms the ultimate functionality and peace of mind to help them enjoy life too as nursing moms." It comes with a belt made of the same fabric which can be added during your postpartum days.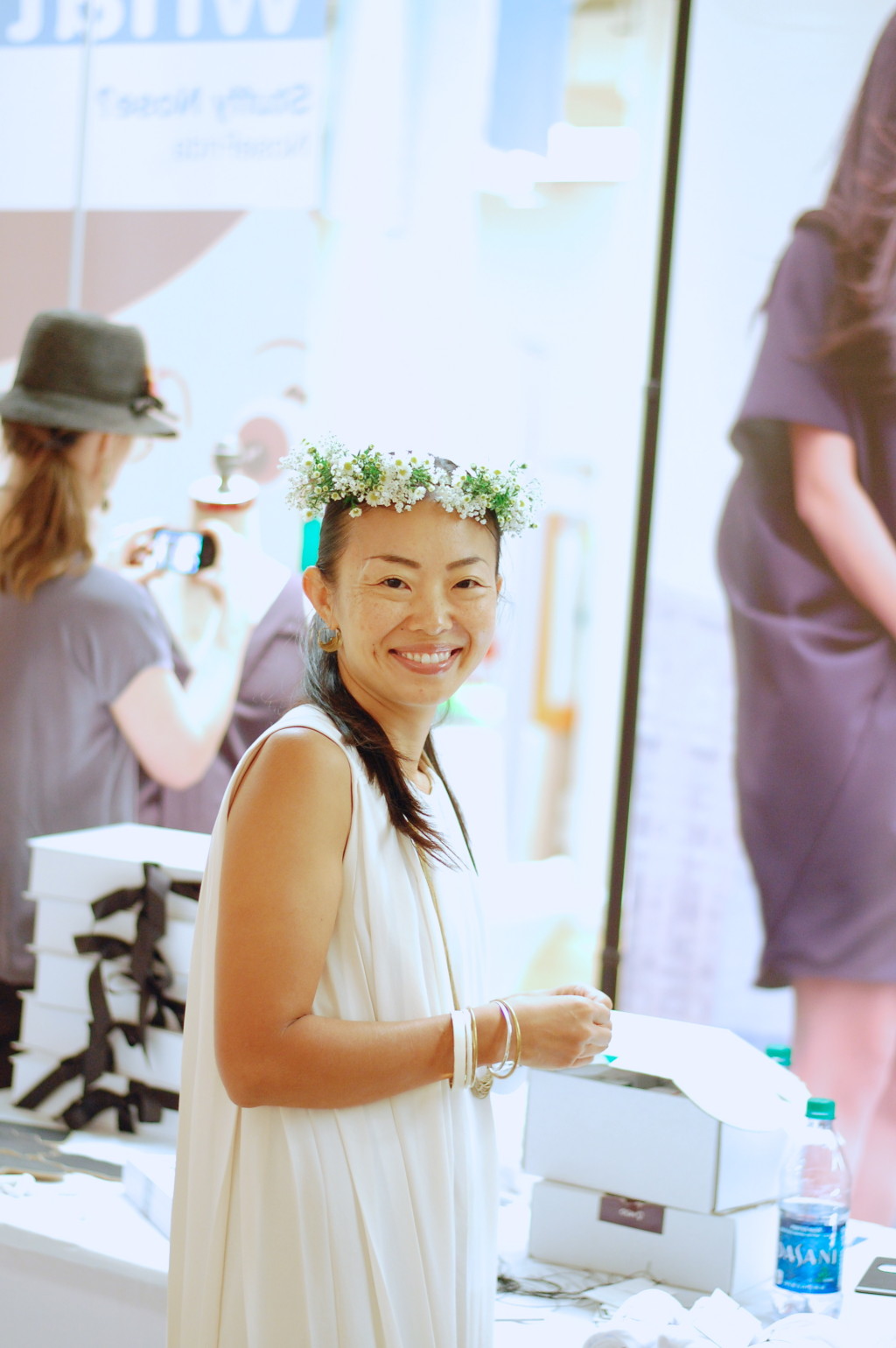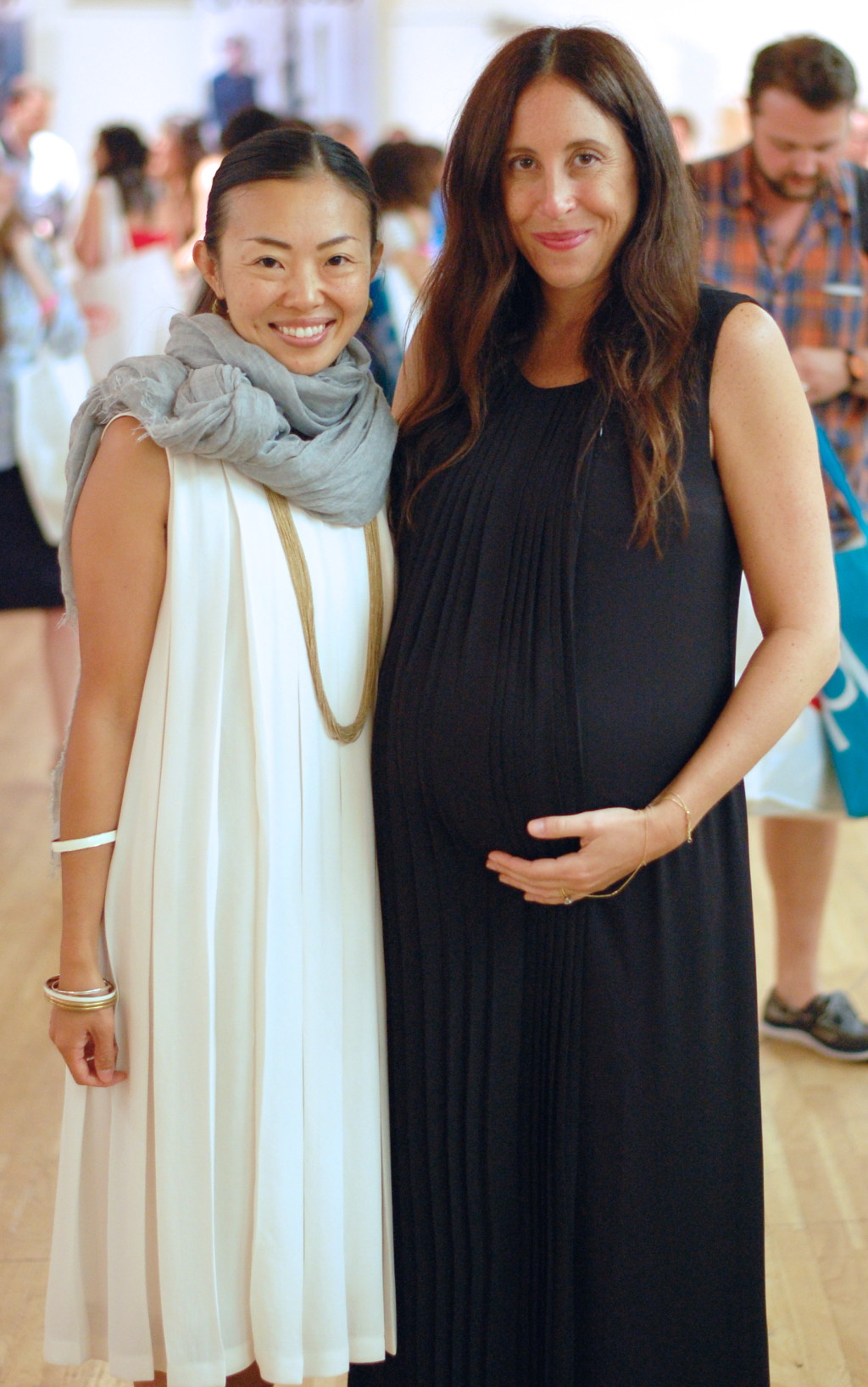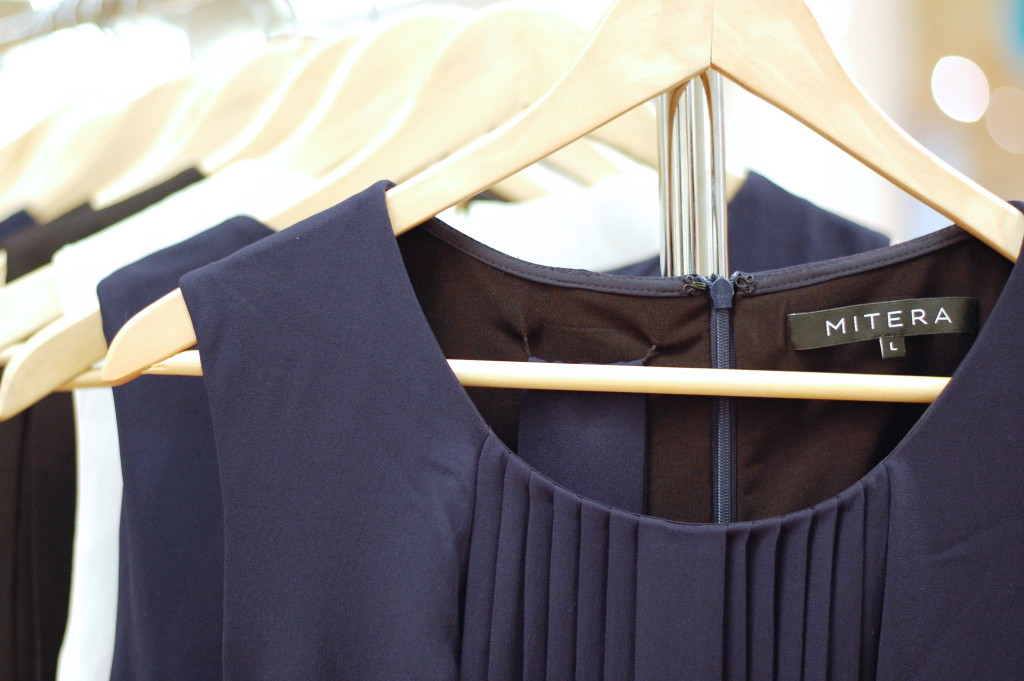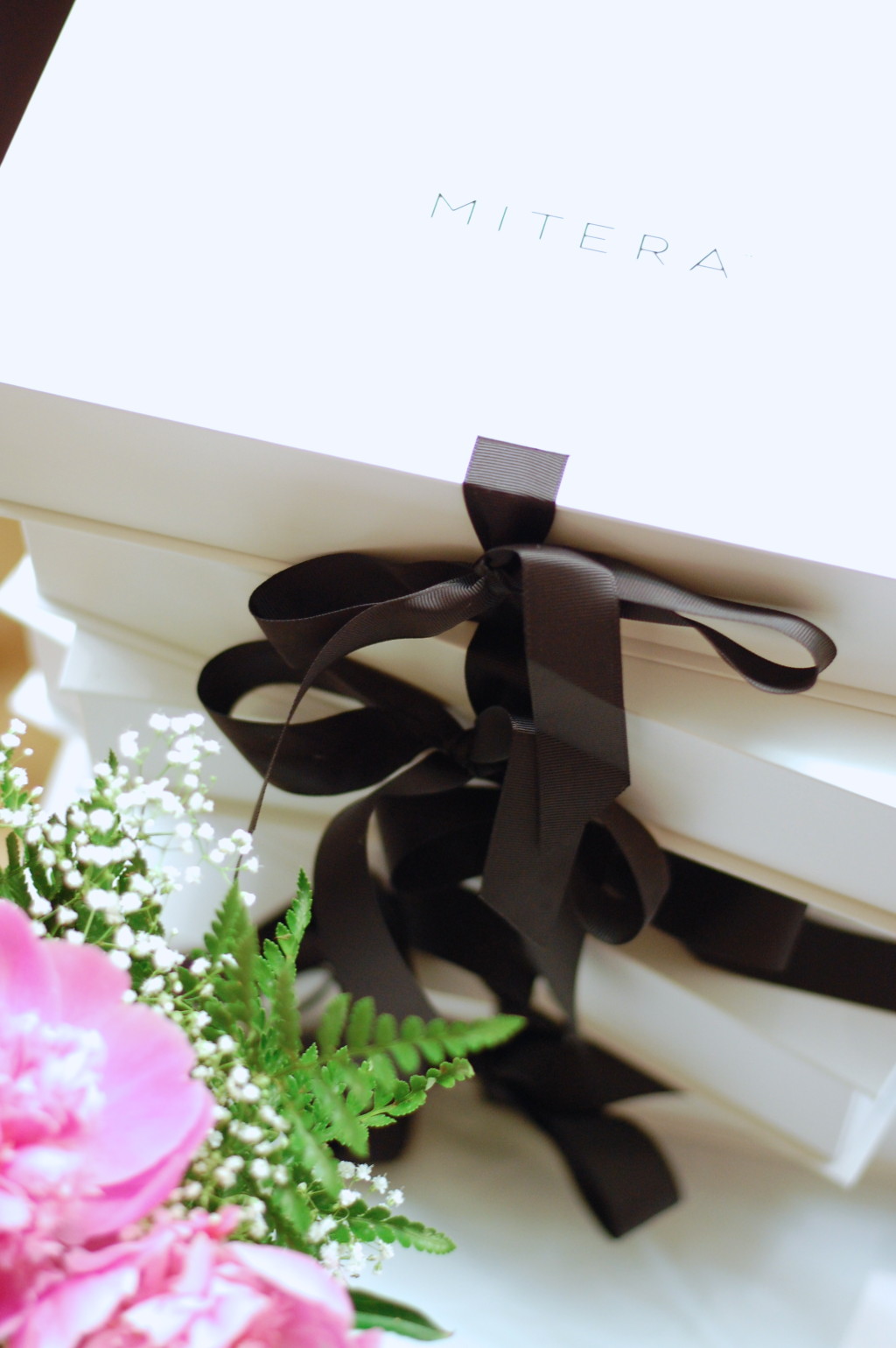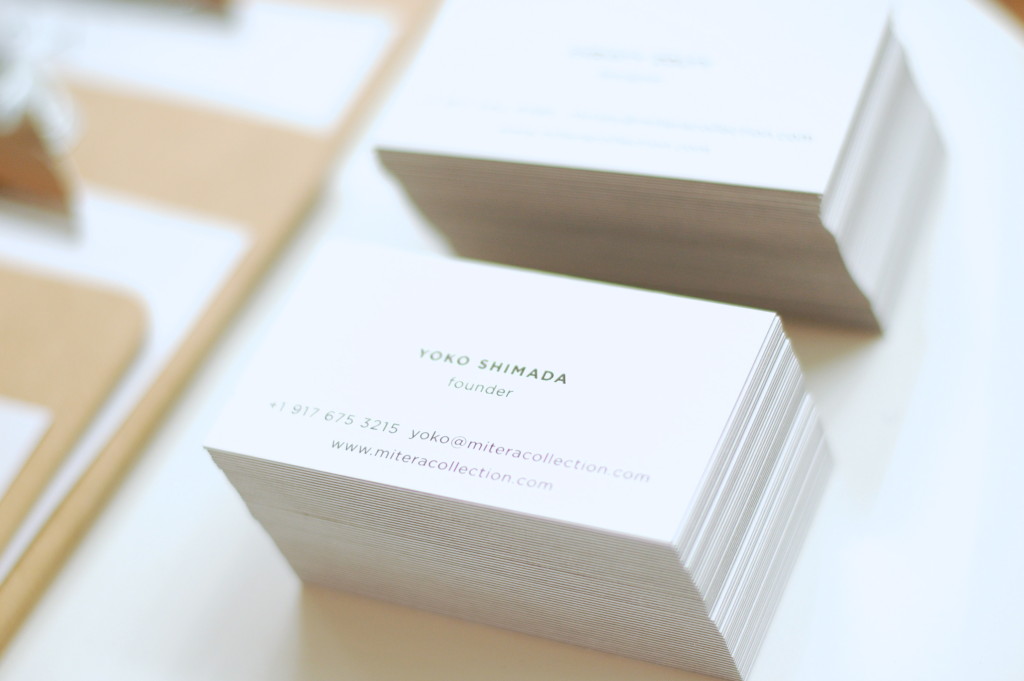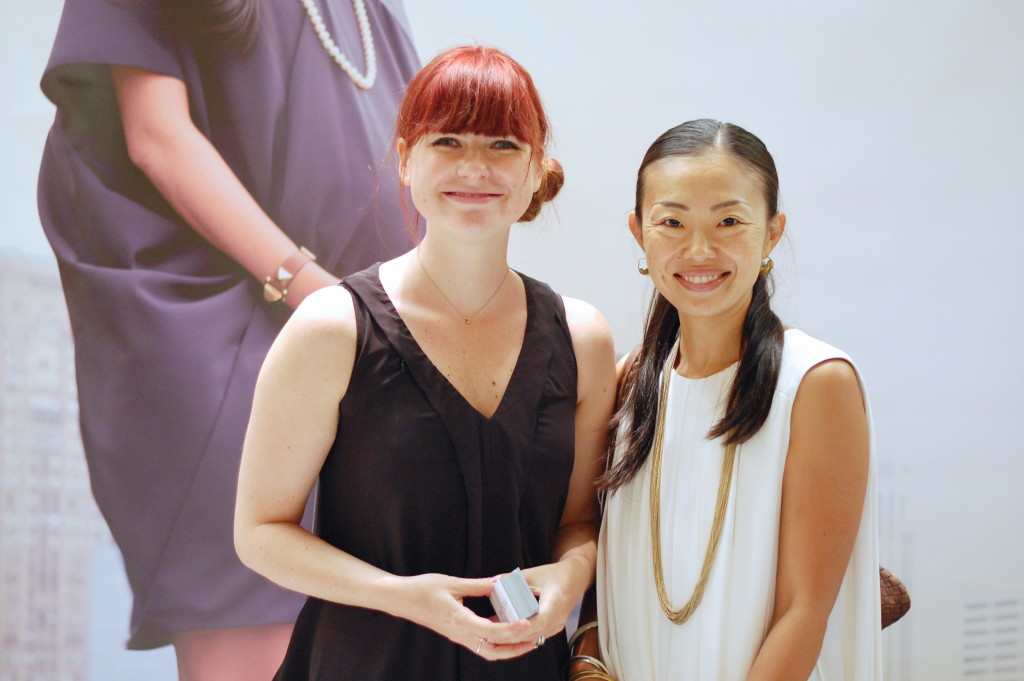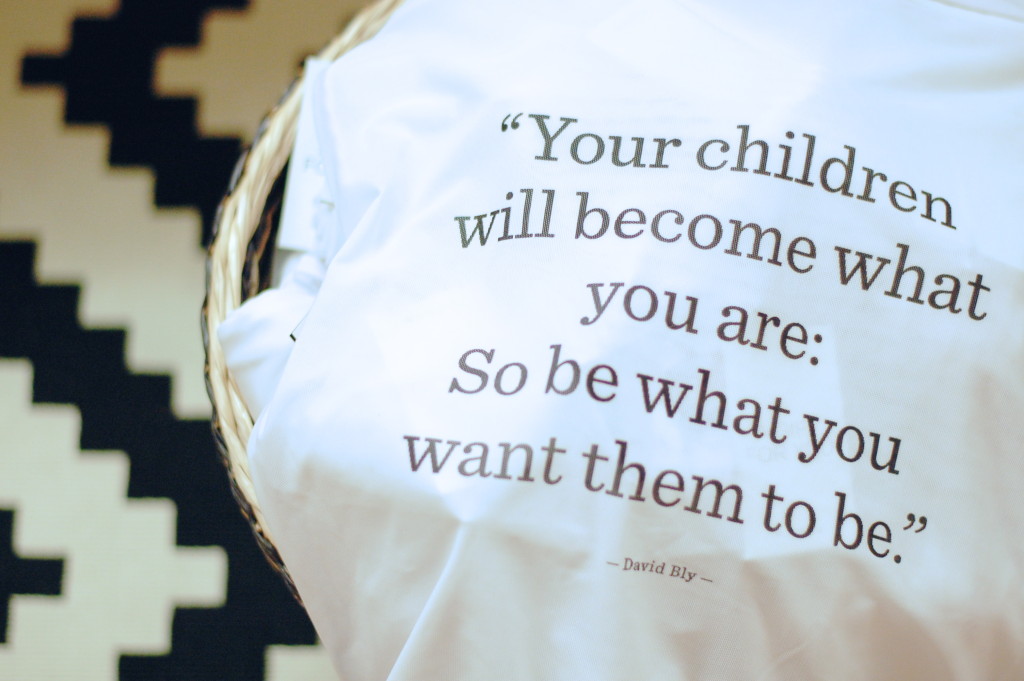 Mitera is a company that believes in style from the inside out. More than just creating beautiful pieces that empower new mamas and help them feel beautiful, the company has created the Mother to Mother program. "For every dress you purchase, Mitera makes a meaningful contribution to innovative organizations working to improve maternal and newborn health in tangible, measurable and impactful ways." Yoko is extremely passionate about this mission and believes as women we should all be supporting each other! A woman after my heart, I can't wait to continue our partnership together.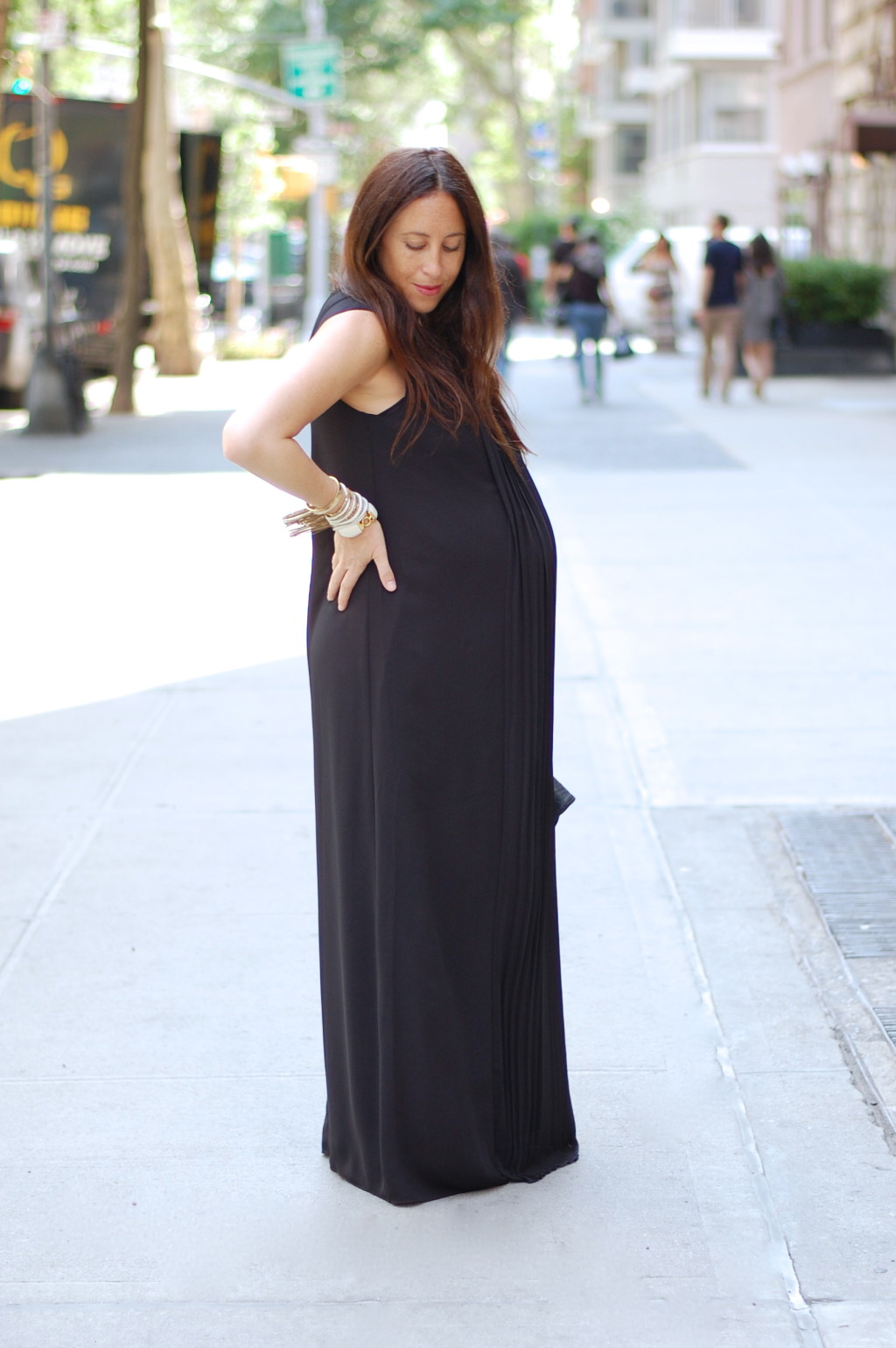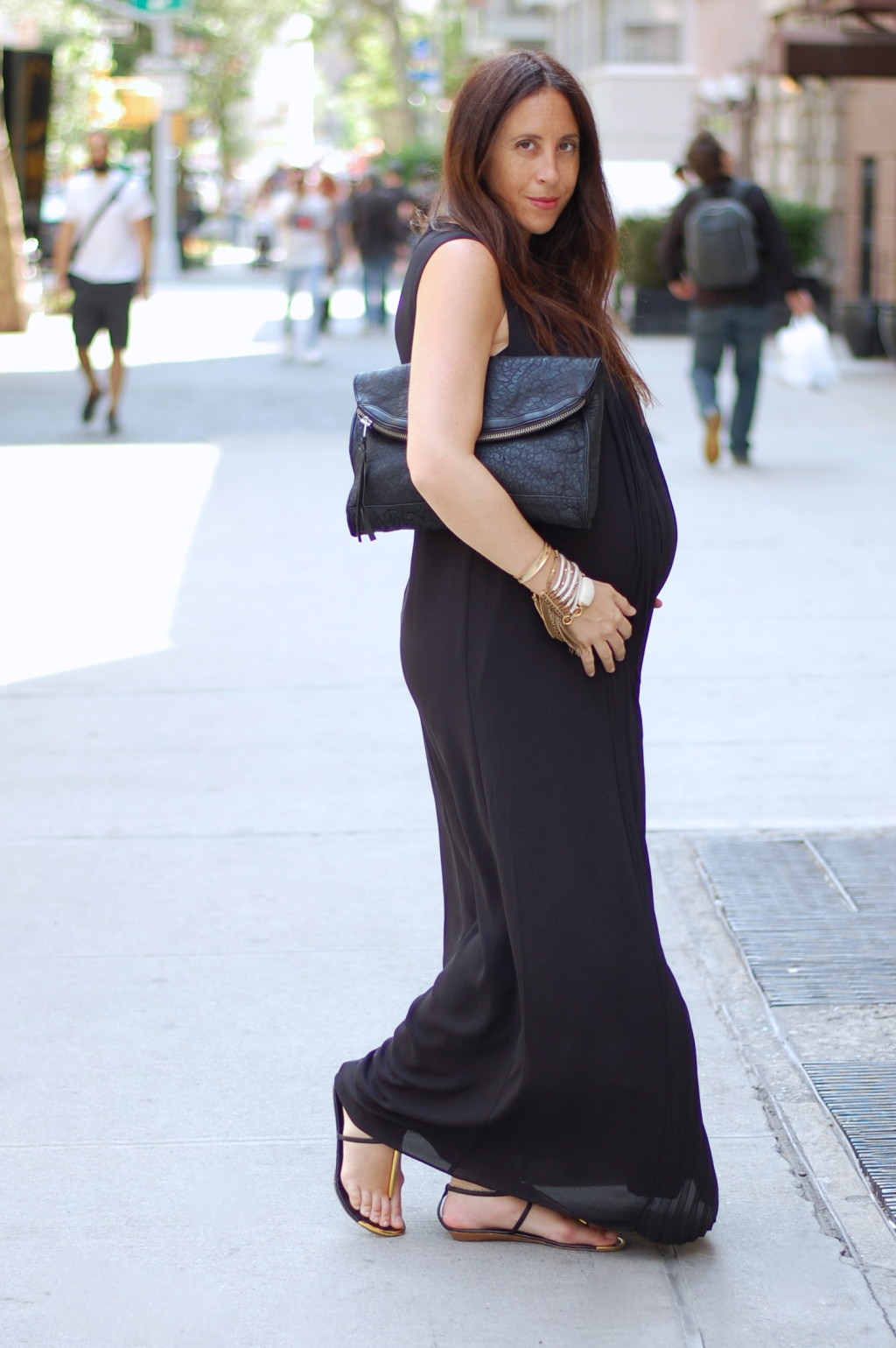 A special thanks to Mitera for having me come on board during the Biggest Baby Shower event, and be sure to pop on over to the site to check out the entire collection!