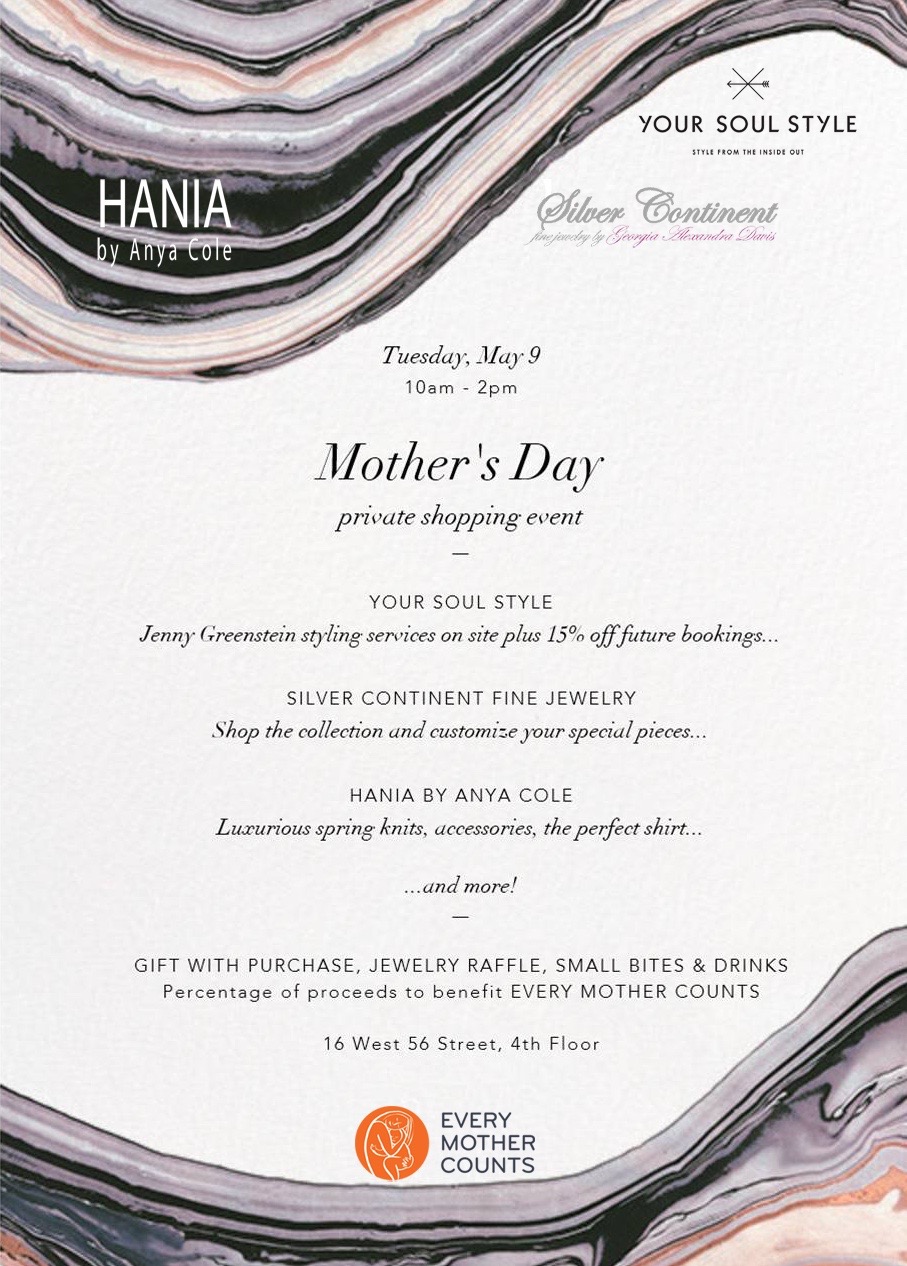 Mama's, Clients & Friends,
Happy Monday! I wanted to invite each of you to a private shopping event in honor of upcoming Mother's Day, that I'll be co-hosting with Silver Continent, Hania by Anya Cole (+ more), with a mission to bring together brands that focus on sustainability, social responsiblity, empowering women, while remaining absolutely beautiful from the inside out. In these current times, there is nothing more powerful than joining forces, rising up and coming together in support of one another.
In addition to a day of shopping for either yourself or another woman in your life, a portion of proceeds from your purchases will be donated to Every Mother Counts, a non-profit organization dedicated to making pregnancy and childbirth safe for every mother.
I'll be offering on-hand styling advice, plus 15% off future bookings on any Your Soul Style service.
Take a peek at the invitation for details, and come by to say hi, shop these incredibly beautiful brands, and to support Every Mother Counts. Please RSVP directly to me at jenny@yoursoulstyle.com.
We can't wait to see you there!
xx ~ jenny