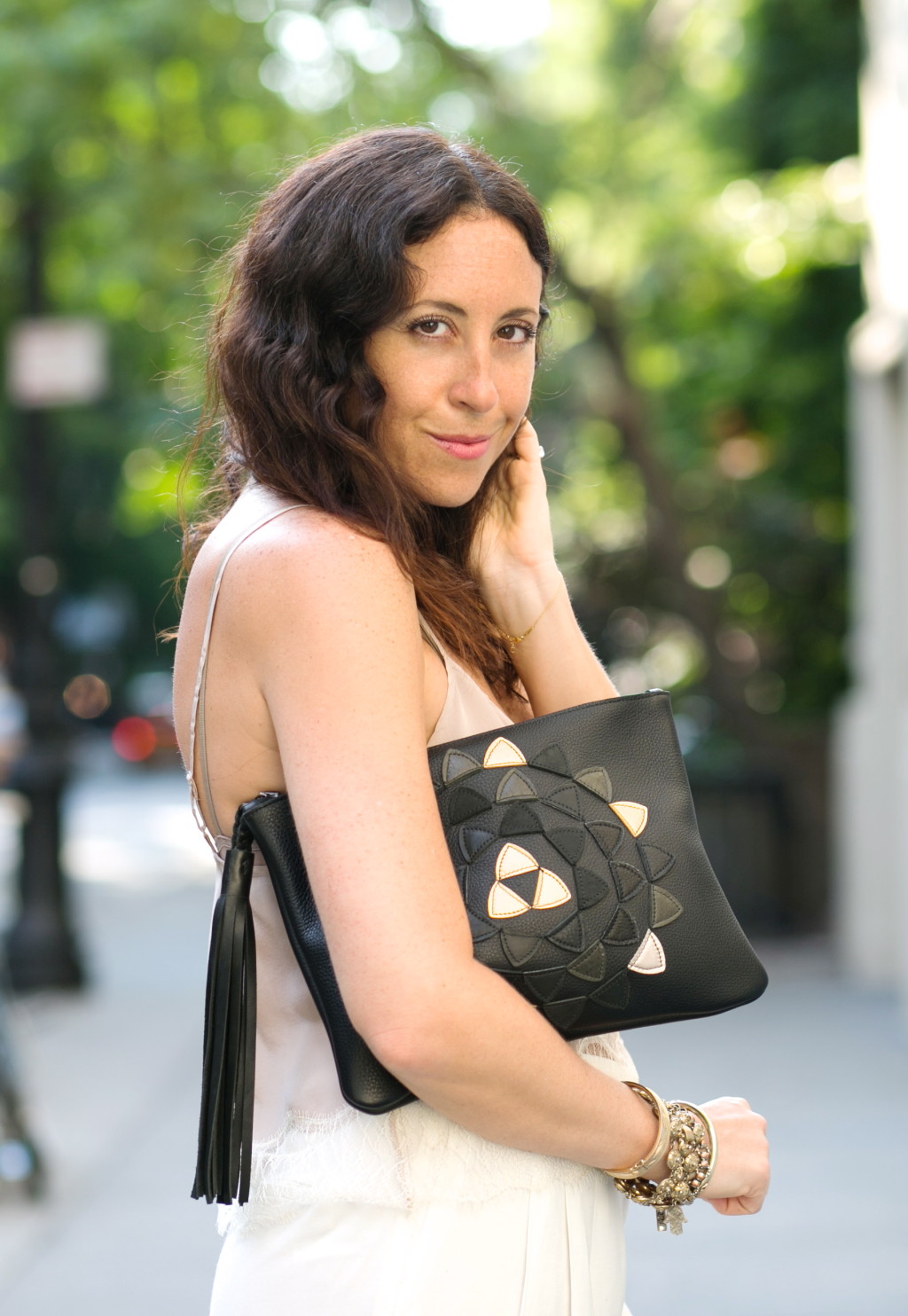 When a friend of yours is a leather maker and designs the clutch of your dreams, there is no other choice than to tell the world about it.  I fell in love with this bag on sight.  A blend of boho and edgy, it has major style crossover appeal, and can take your most basic ensemble up a notch.  An obvious eyebrow raiser, one of those items where you will easily hear a steady stream of, "Where did you get that bag?".
While the industry is shifting back towards the craft of "making", emerging designer Moses Nadel is ripe for the picking with his line of leather pieces.  Each carefully constructed by hand, Moses pays attention to detail and uses the finest hides and fabrics.  His product, not only beautiful and with an impeccable design sensibility, is also durable, well-made and sturdy.  I'm holding the Emblem Tassel Clutch which can be customized, Moses adding personal details that will make it unique.  Anything you want, he can create it for you and bring your vision to life.  Investment pieces are built to last a lifetime and the leather will only get softer and better with age.  My other favorites from the line are the Bleeker Cinch Backpack and the Greenwich Excursion Tote.
There is something really special about owning an item that is crafted from someones blood, sweat and tears rather then a machine.  So much of American manufacturing has leaned on mass production for maximized profitability, but the quality of an item both on an emotional and tangible level cannot be beat when it comes from the creative soul of someones two hands.  Getting back to our roots, we are in an exciting time of reigning the industry back in and Moses Nadel is part of that revolution.
I had a Q & A with Moses because I wanted to hear more from the man behind the brand.  Check out the interview below and head over to Moses Nadel to view the full line.  Mention Your Soul Style when placing an order and receive 15% off!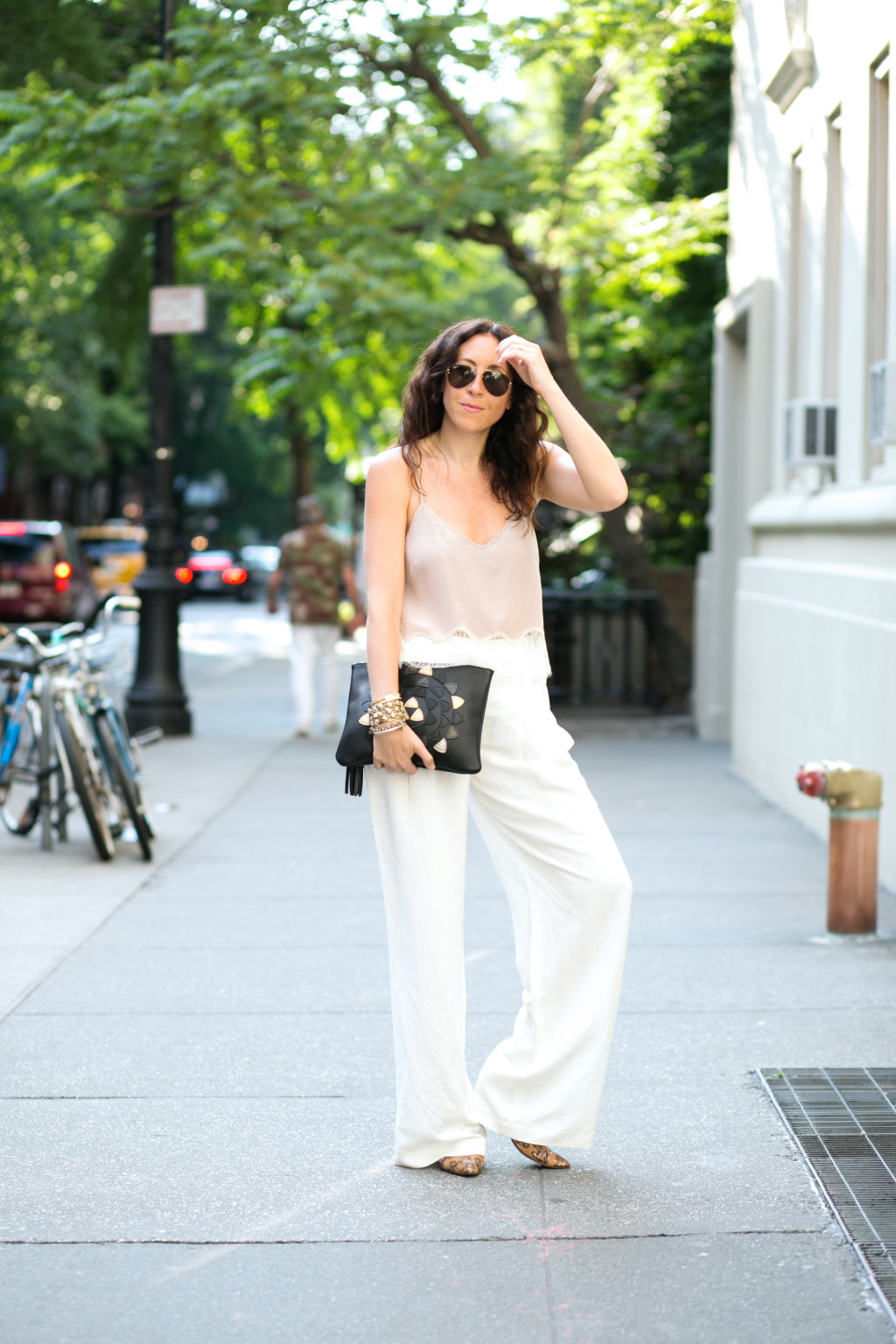 YSS: How would you describe the Moses Nadel style/aesthetic?
MOSES NADEL: Our work is defined by an original classic aesthetic as well as considerable attention paid to the details of design and construction. Our materials are individually selected as much for subtle imperfections as for exceptional quality and beauty as part of a design process that involves extraordinary attention to elemental purity, aesthetic simplicity and an exquisite level of custom detail. So in essence, each piece we create is made with love and built to last a lifetime. 
YSS: Who is the Moses Nadel customer?
MN: The Moses Nadel customer has an appreciation for originality. They are motivated to explore beyond mass market, understand the value in custom work and limited edition collections and enjoy supporting and discovering smaller up-and-coming designers and artisans.
YSS: How did you get into leather making?
MN: I was out in the southwest and I started sewing and exploring sculptural work using recycled awnings and different materials. Being completely self-taught and loving to work with my hands, there were a lot of avenues to explore. For me, leather seemed to be the obvious evolution. I was interested in an art form that's product was functional and I also wanted to work with materials that had inherent characteristics and beauty. Nadel in German means needle, so in retrospect, my path couldn't be any more appropriate.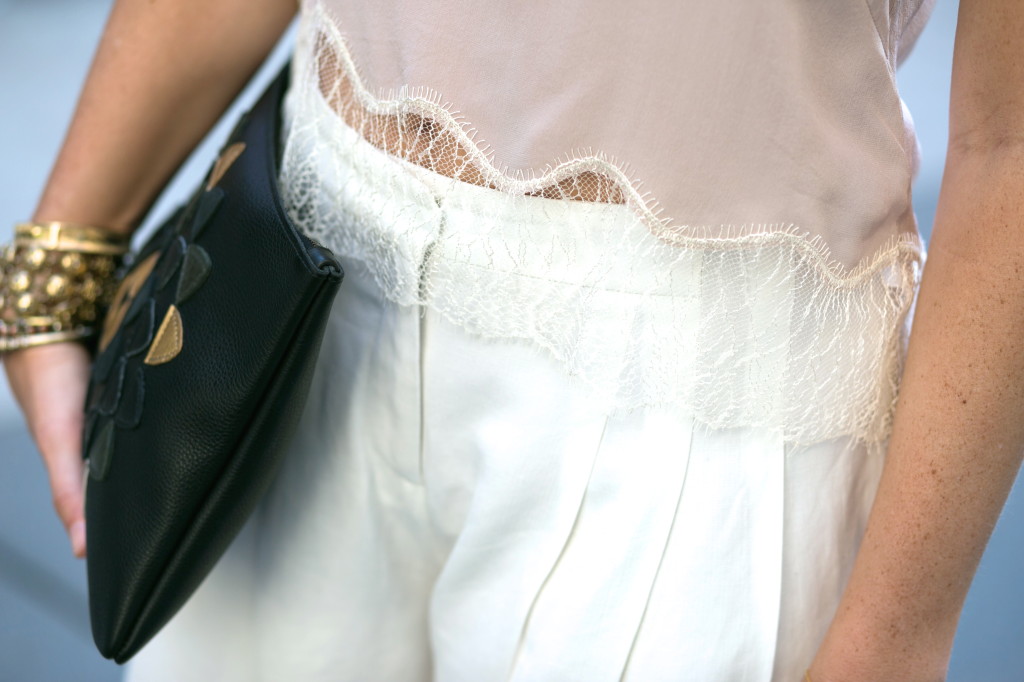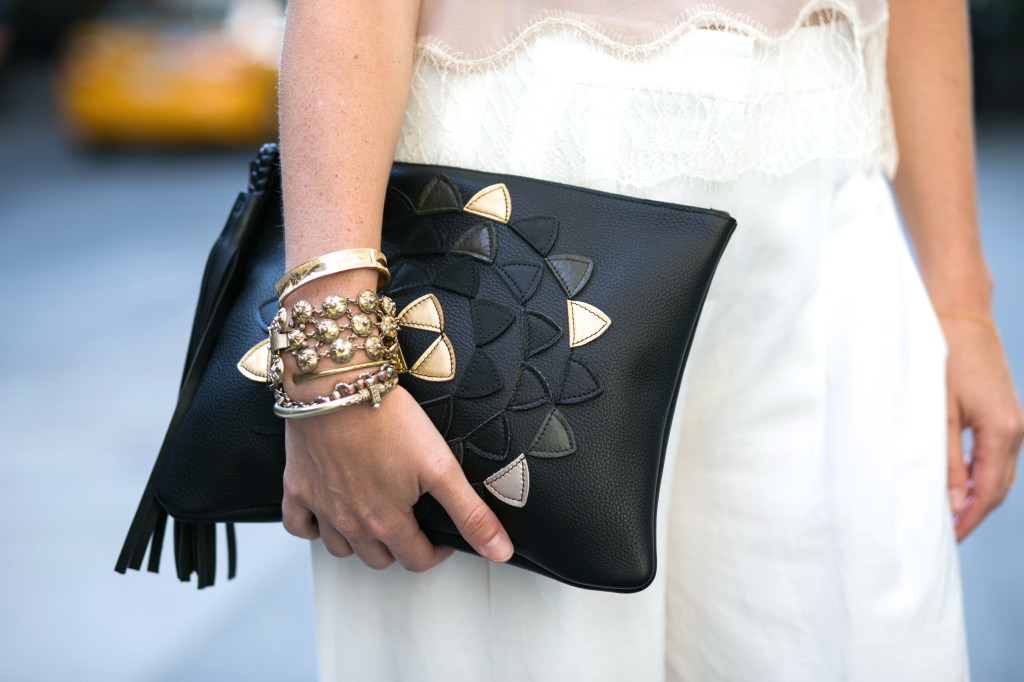 YSS: How long is the process of making a leather item by hand?
MN: Designing and making are totally different. Having a creative vision and refining an item to meet my desires can take any number of hours. Making an item that's already been defined has it's own challenges, but generally takes as much time as I have to give and as much time as it takes to meet my standard of quality.
YSS: Who/What inspires you?
MN: I'm inspired by my day to day experiences, the people I meet, the places I have been, and most importantly, where I am headed. The unknown can be scary, so remembering my mantra "Carry what you love… and love will carry you" inspires me to stay in the moment and enjoy the creative process.
YSS: Who are some of your favorite handbag/leather designers?
MN: I dig Wendy Nichol. She has it all worked out. She has a beautiful workshop, a beautiful product and a killer formula. I love classic Louis Vuitton and I also love finding vintage leather — some of the more obscure pieces that carry a lot of stories.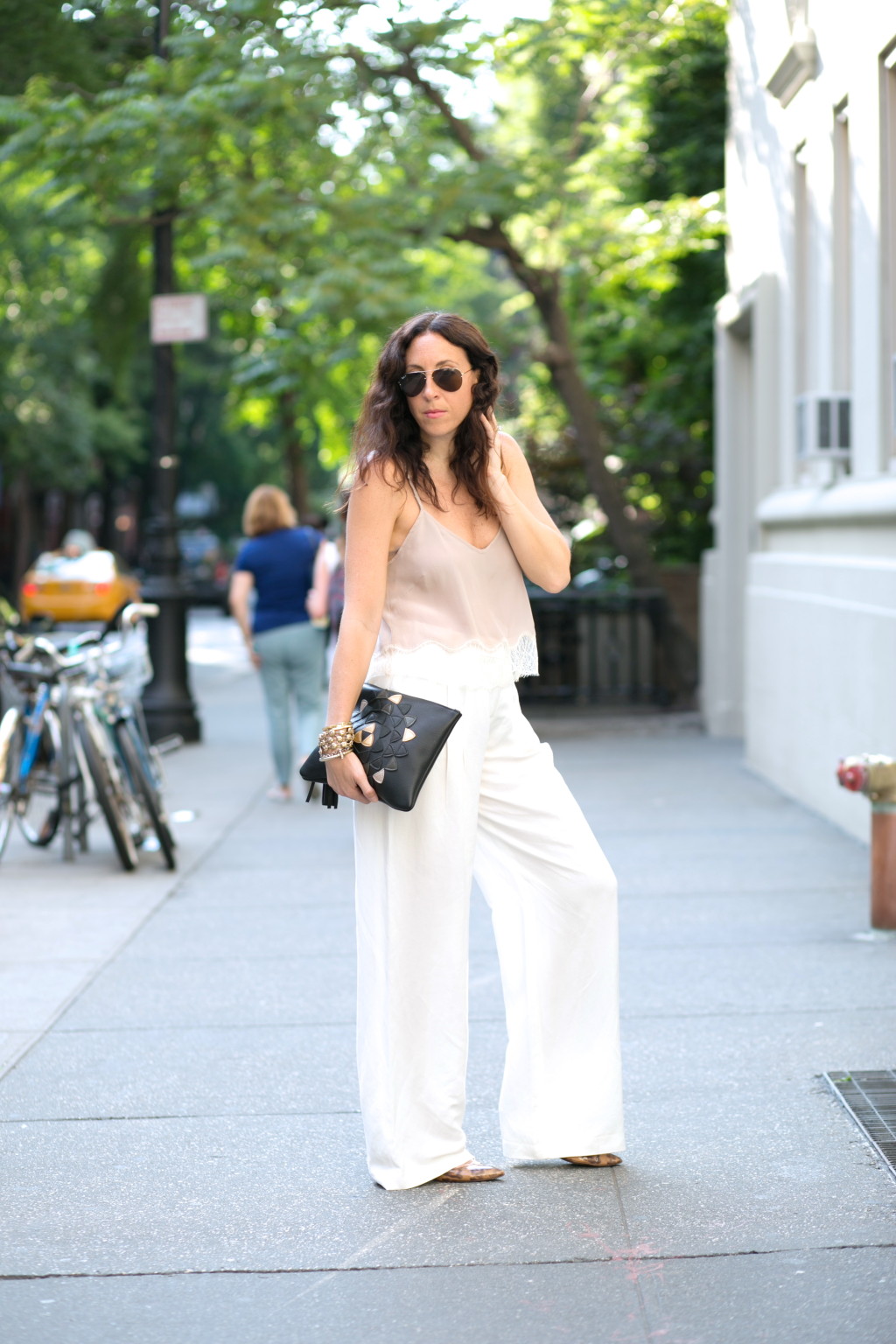 YSS: Who would be your dream collaborator?
MN: I have done some amazing collaborations in the past with other artists and boutiques. I always look forward to co-creating. I'm confident that the right people and the right things come into your life at the right time, so I am open to whatever is around the bend. 
YSS: What is your favorite piece you've ever made?
MN: I loved making the "Cotton King."  This bag really marked a pivotal step in my evolution. National Geographic had a cover story that featured an Incan mummy shrouded in cotton, wearing a feather headdress. I embellished the concept of the mummy and paid homage to a divine story. The intensive hand-tied net combined with the elaborate appliqué and waxed hemp made such a great statement about my love of detail and material and past and present techniques. I unearthed my vocabulary.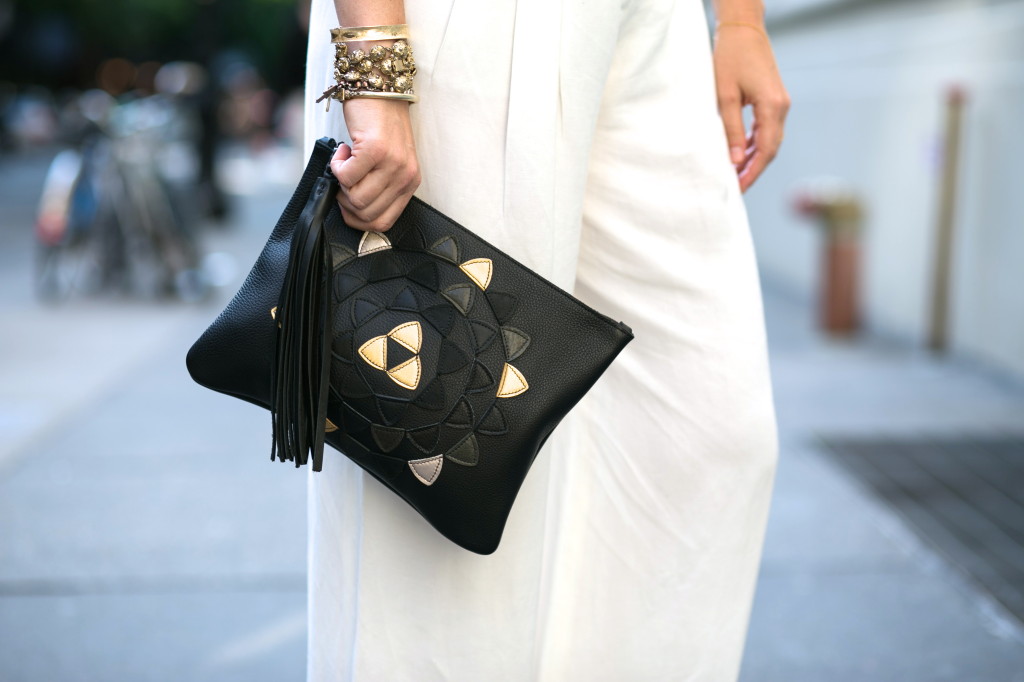 YSS: If you weren't a leather maker, what would you be doing?
MN: I was having a lot of fun traveling around the world working as an archaeological photographer, so I could still be doing that and living in the southwest if I hadn't fallen in love with leather, bags and sewing and the prospects of NYC. 
YSS: Where do you see the brand in the next 5-10 years?
MN: We make really beautiful things, try not to create waste and are always evolving. There's nothing like spending time with something well made. I love the durability of leather, the limitless nature of design, and the life long refinement of technique. Staying true to these key pillars and continuing to reach clients, will hopefully help to grow the brand. At this point our audience is very small and we're using technology as a tool to curate a bigger audience. I envision a more diversified collective with accessories, outerwear and home, a band of talented and eager employees with an appreciation for craft, and loyal customers that we trust to guide our expansion.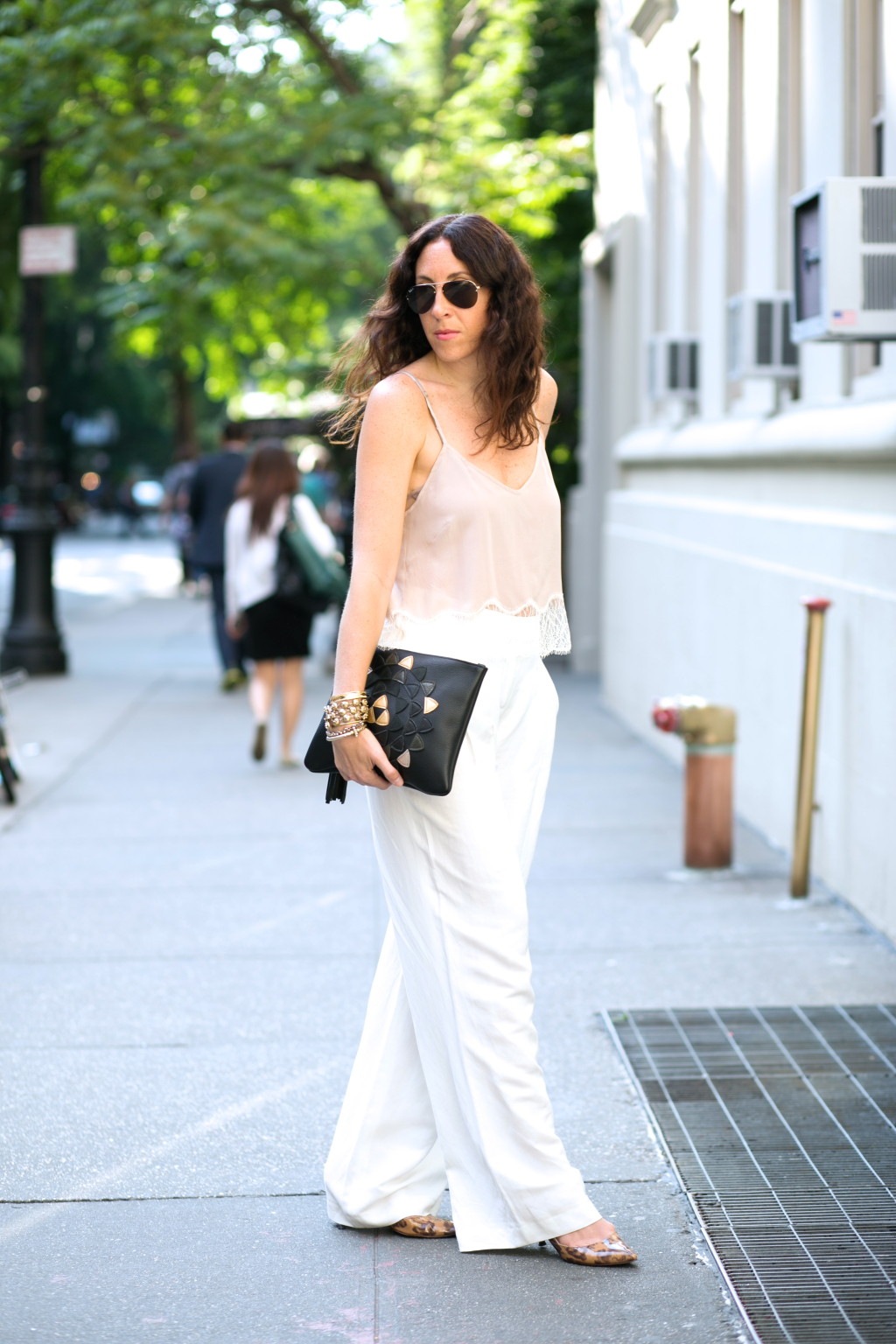 To see the full line and to place an order, head over to the Moses Nadel site.  Be sure to follow along on Facebook, Twitter, Instagram & Pinterest for updated information and your daily dose of inspiration.
Wearing, camisole: ARITZIA // pant: ZARA // shoe: J.CREW // sunnies: RAY-BAN // clutch: MOSES NADEL  
photos via Jeff Thibodeau