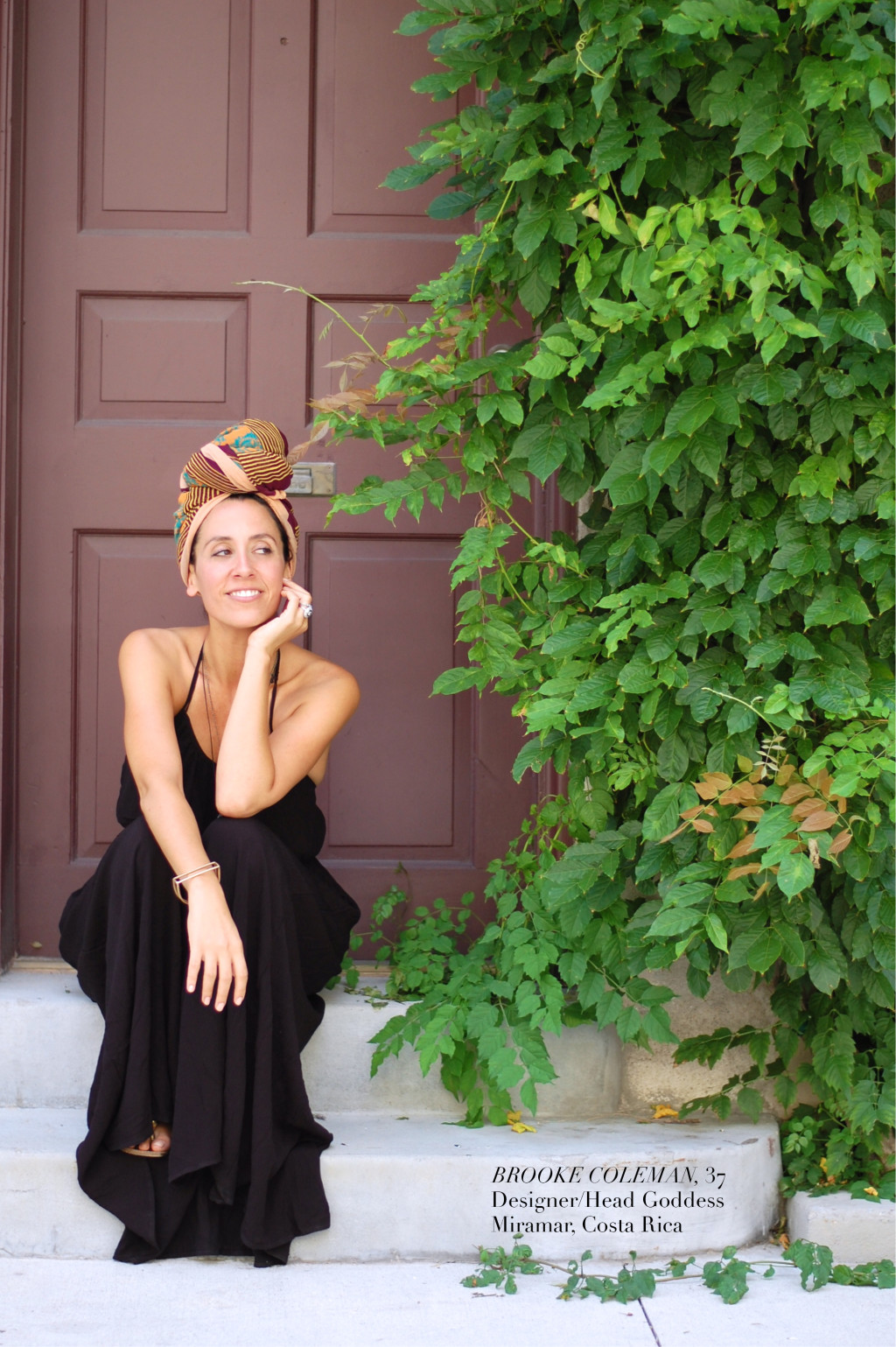 Like her own collection, Brooke Coleman evokes ease and a goddess-like sensibility.  We met on a warm Summer afternoon for a coffee/chat and wearing one of her own dresses, she floated my way – confident, beautiful and inspired.  Passion oozed as we began to discuss her Spring 2014 launch – which is an extension of her philosophy that "a woman is at her best when she feels her best, starting from the inside and radiating out."  A woman after my own heart, the collection is full of spirit, authenticity, and is designed with the intention to make you feel comfortable in your own skin, which is exactly what it did for me when I wore her iconic black jumpsuit.
Brooke was born a designer, or rather self proclaimed "clothing-maker".  Realizing she wasn't ready at age twenty-one after launching her first collection, she decided to take the time and work for others, learn the trade and gain experience.  Brooke is a believer that life unfolds organically and we are tested until we are ready.  I couldn't agree more.  After her relocation to Costa Rica with fiancé Ed, she finally felt ripe and confident to bring her vision back to life.  And this time with full force.  Inspired by the surrounding environment, the dream became tangible.
In Costa Rica, where the collection was born, Brooke and Ed are building a self-sustaining community called Puerta a la Vida,  While days are spent working with her hands, a desire grew to make clothing that wasn't fussy or overly complicated.  Functionality, simplicity and comfort were key objectives, while also maintaining "divine femininity" and organic beauty.  Her first collection is reflective of the wonders of nature and trying to recreate it.  Many of the prints are reminiscent of the epic Costa Rican sunsets and waterfalls .  The collection is versatile, can be worn in every area of your life and should not to be treated as art since the focus is on highlighting you, and not what you are wearing.
Excited about the future, Brooke has hit the ground running and will continue to grow her brand, keeping an emphasis on making clothing that defines individuality and empowerment.  Living in the abundance of nature, she is reminded that we are all a part of something bigger and infuses her collection with a oneness to the earth.  A woman with a spirit that shines incredibly bright, Brooke shares with us a little more about her soul and her style….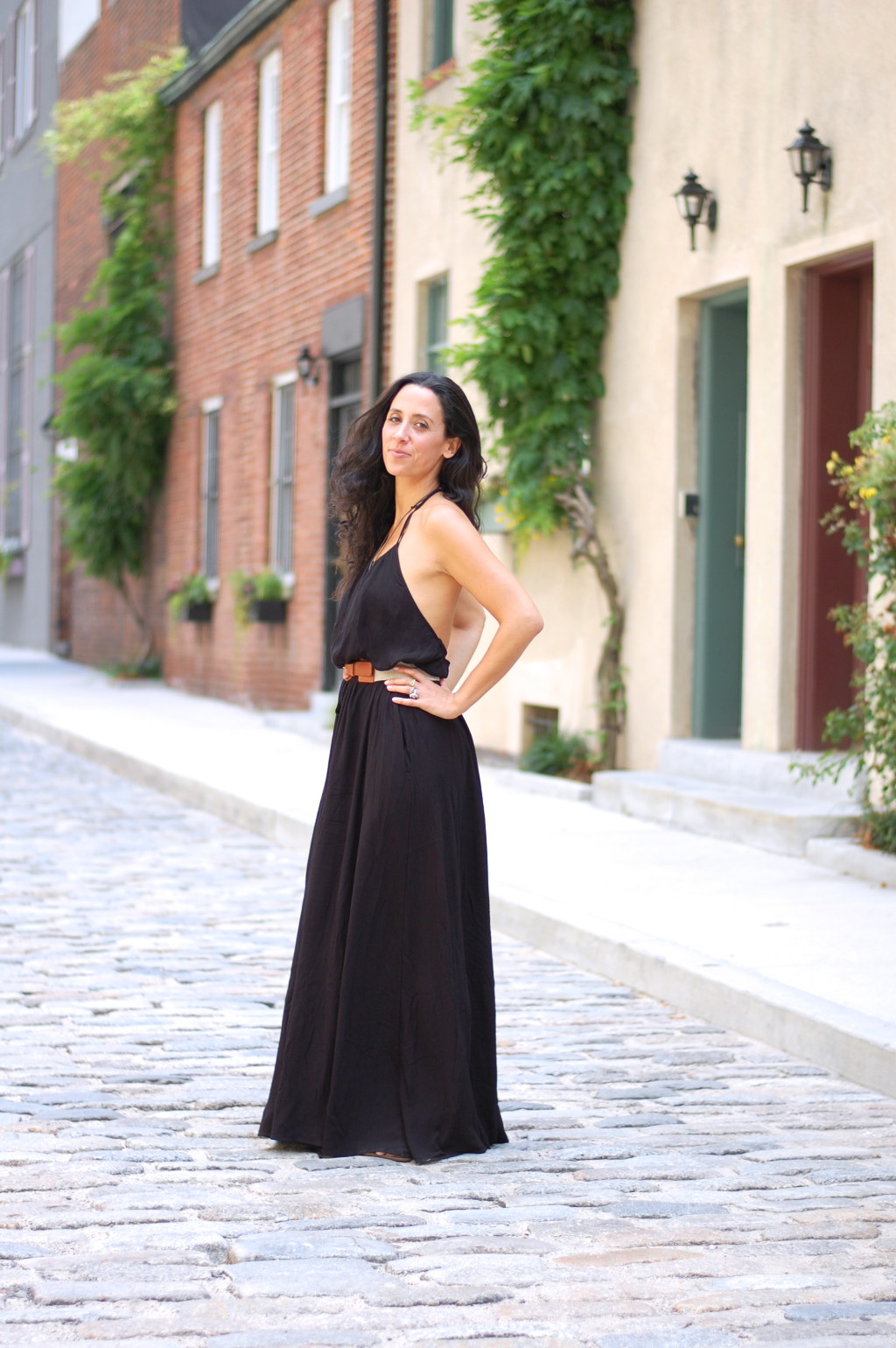 Your Soul Style: What is Your Soul Style?
Brooke: Being happy.  I'm not sure how else to describe it.  It's the feeling of quiet confidence:  like a warm glow from the inside.  Wearing an outfit that I love, feels and looks incredible (and like it was just tossed on) always helps.  
YSS: How is your personality reflected in your style?
Brooke: Not overly complicated, colorful, comfortable, subtly sexy…yup that pretty much describes me & my collection.
YSS: What does your style say about you?
Brooke: That I'm a pleasure seeker.  I just like to feel good.
YSS: Did your style evolve over time or has it stayed consistent?
Brooke: My mother likes to tell the story of how at about 4 years old, I had one favorite lilac colored, ditsy floral print dress with frilly lace details and a high collar, like one you'd see on a doll.  I'd wear it every day.  I still have a tendency to find a favorite "uniform" and wear it pretty consistently until it falls apart.  Although I have favorite pieces for periods of time, I'd say "my style" is always evolving, just like everything else.
YSS: Since you now live in Costa Rica, is your style reflective of the lifestyle there?
Brooke: Its funny you ask that.  It's sort of the opposite – my lifestyle has become reflective of my style!  For as long as I can remember, I've always drawn packing lists and made little tiny sketches of "dream outfits" (shoes and accessories included) when planning for beach vacations.  So I've pretty much been designing a resort collection my entire life. It's my favorite clothing.  All through college and my early twenties, I dreamed that in my "future adult life", I'd be throwing gatherings and cocktail parties in my epic garden, floating around wearing some fabulous brightly colored caftan (I shared this with a best friend once – she still randomly blurts out "caftans" at me during conversations).  From my NYC apartment, I didn't see how this imagined future could ever be a reality, and then one day – poof!  It happened.  My dream became real.  This world is magic.  There's no other explanation.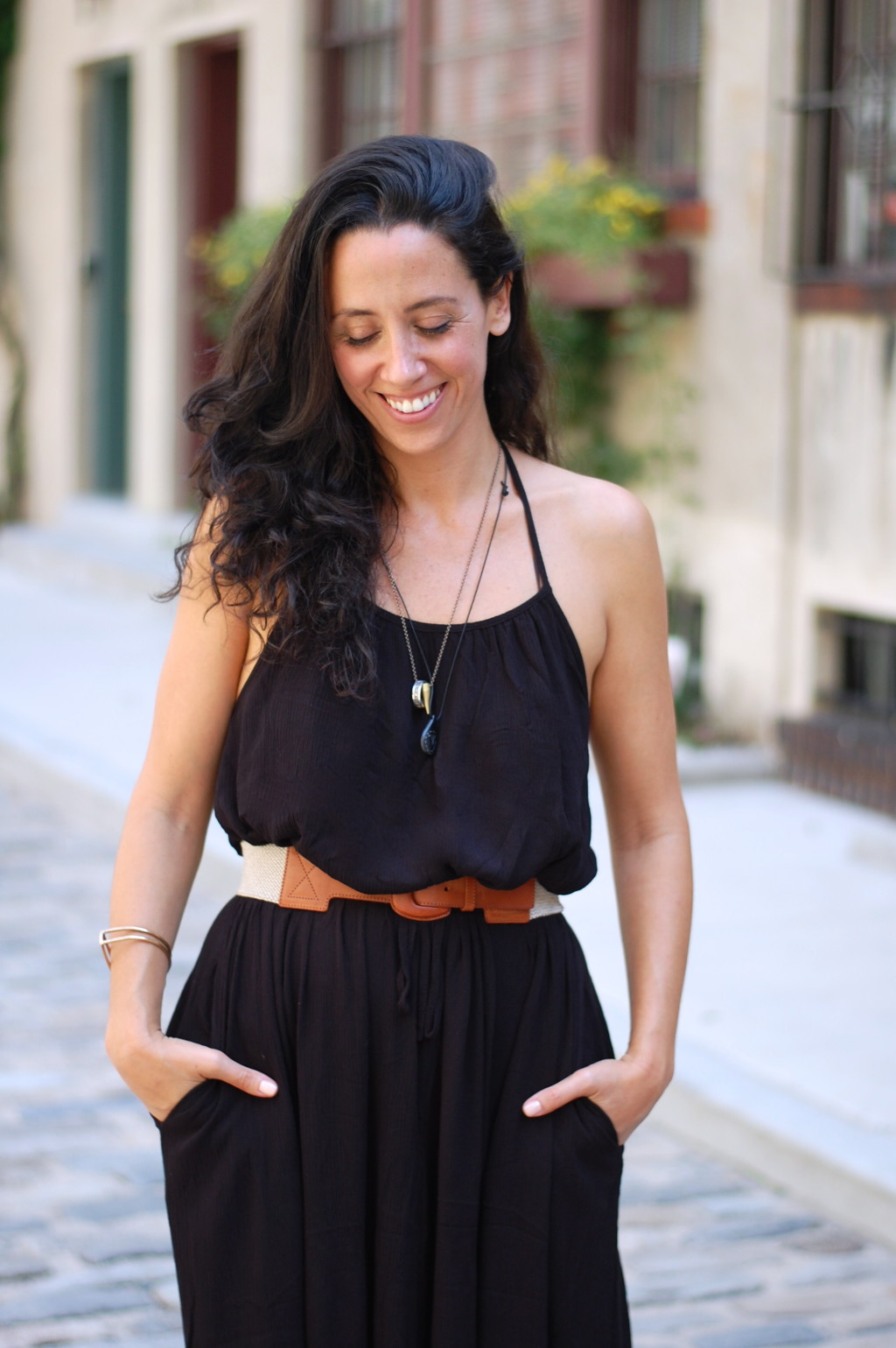 YSS: How has your style changed since moving to Costa Rica?
Brooke: Well, in addition to launching my dream collection from Costa Rica; my fiance and I are also creating a sustainable community and wellness retreat.  So these days I spend a lot of time building tree swings and planting the organic gardens.  I find myself in ratty t-shirts and leggings quite often.  But when the dirt and digging are over, I find my "go-to's" are pieces from my own collection.  They just make sense here.
YSS: Where are your favorite places to shop when back in NYC?  Who are your favorite designers?
Brooke: Beautiful Dreamers, Jumelle, Bird, 10 Singles, & the weekend flea markets in Williamsburg.  Reformation, Creatures of Comfort, & No.6 in NYC.   My favorite designers change all the time.  I just look for pieces that speak to me. 
YSS: Where do you draw inspiration from?
Brooke: Life, people-watching, day-dreaming.  Textiles & Color.  My Favorite game in life is figuring out the best things I can create with what is available to me at the time (this is applicable to almost everything).
YSS: Do you have a style icon?
Brooke: I'd have to say my Mom, and both of my Grandmothers.  My mother is an artist and was a fashion illustrator back in the day, so she taught me early on about flattering proportions and attention to detail.  Mom had some of the most bad-ass jumpsuits in the 80's, and generally pretty kick-ass style for her whole life.  Her closet was always the best place to shop.  Some of my best memories of bonding time with my mom was while half naked trying on clothes in Loehmann's back room.  My mom always looks incredible, and never tries too hard.  She's mastered the easy, sexy, classic, comfy balance. Actually, she's just a natural.  I'm super grateful for being born to such an incredible woman.  
My grandmas were total opposite ends of the spectrum style-wise.  Grandma Barbara was kind of eccentric with bold head scarves and chunky jewelry.  If I had to categorize it, she was kind of cool bohemian gypsy, with a laugh (and bangle bracelets) that you could hear from miles away.  I miss her.  Grandma Belle was alway super chic and minimal.  I'm pretty sure I had ever only seen her wear bone, beige, or off-white.  With perfect salon hair and nails and high-end accessories. She was kind of Grace Kelly meets J.Lo with a whole lot of Joan Collins from Dynasty mixed in.  She was an incredible woman, and a total powerhouse.  I'll always admire her deeply.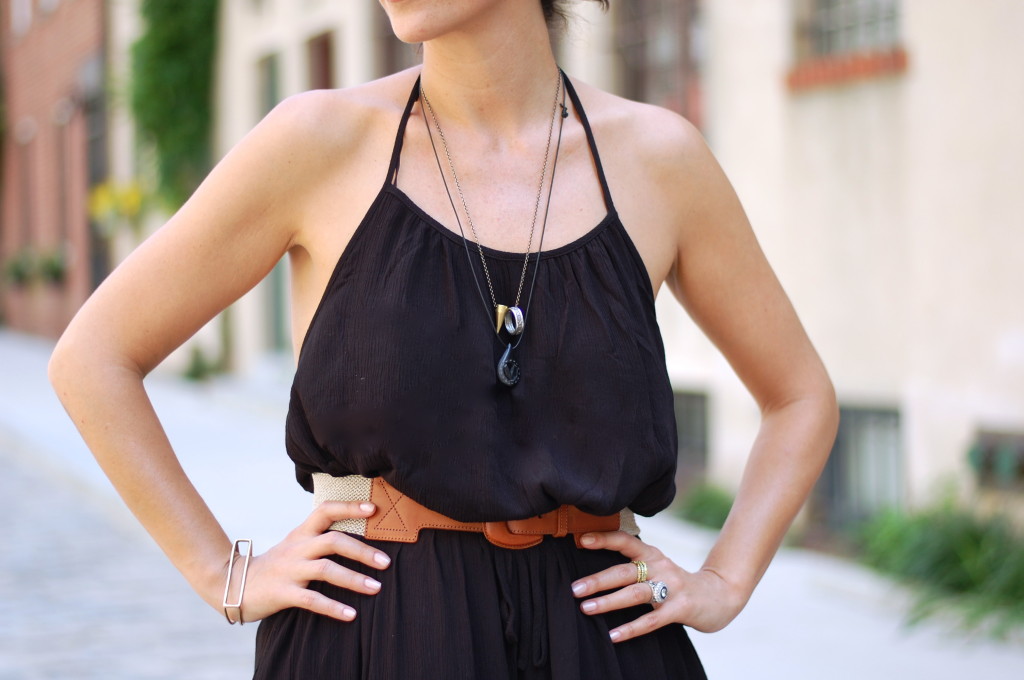 YSS: Do you have any style challenges?
Brooke: Woven blouses.  I just don't like them.  They feel wrong on me.  I'll always reach for the t-shirt, tank, or chunky sweater.
YSS: Do you have a favorite fashion/style moment?
Brooke: I have a lot of these, but the one that pops into my mind now was in 7th Grade, I put together an outfit that consisted of a black spandex catsuit with a long fitted one button blazer over it and cowboy boots.  I know it sounds absolutely awful right now (and even worse to imagine it on an awkward 7th grader), but at the time I felt like a rock star. I aced tests because of that little get-up.
YSS: And your worst?
Brooke: The first time I was allowed to use hair gel.  I was about 6.  I thought I looked like Joan Jett.  I actually looked like Kenickie from Grease.  My parents pointed this out while laughing hysterically in the bathroom mirror with me.  It took years to work out the whole curly hair thing, but now its one of my favorite things about me.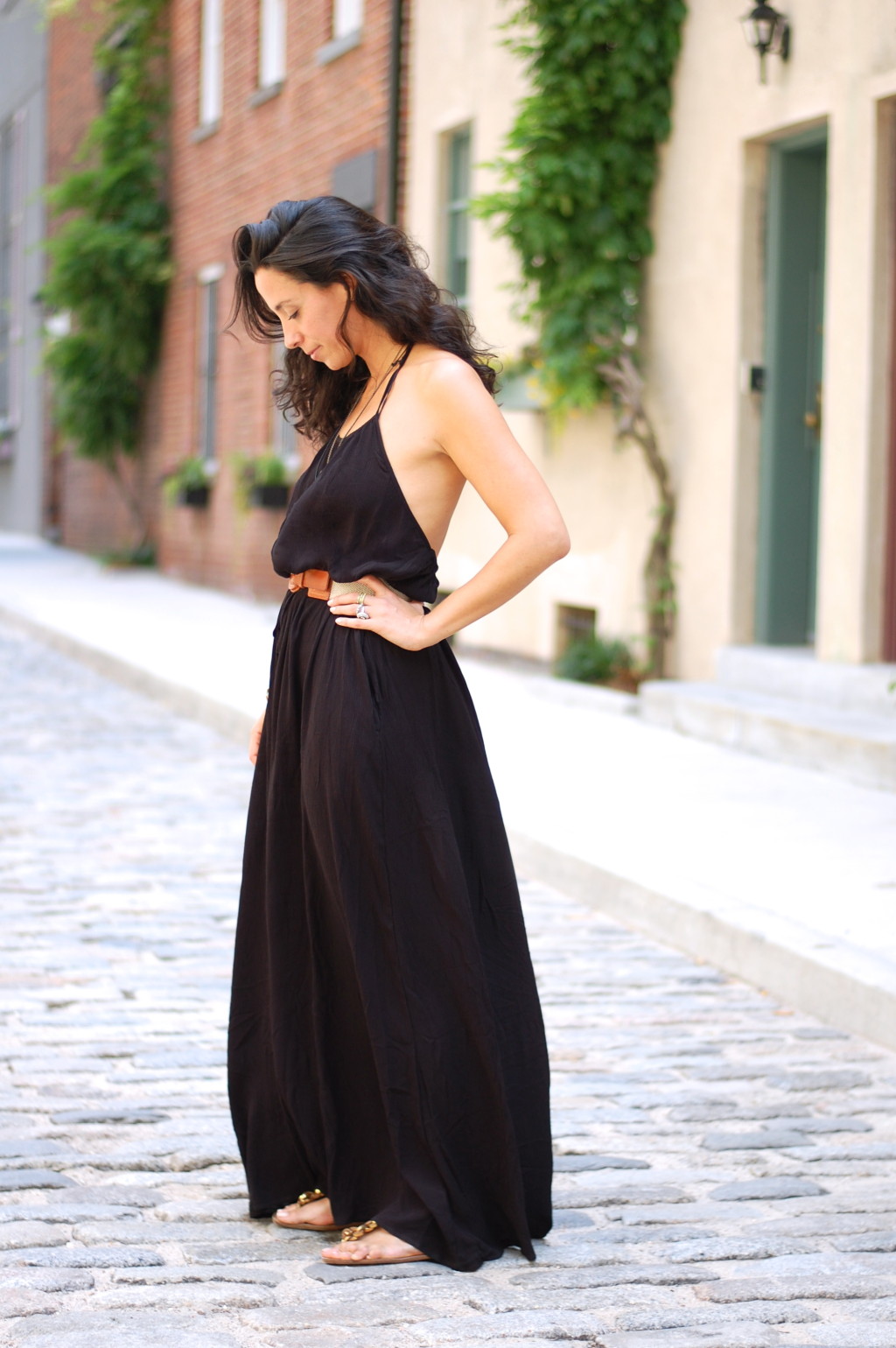 YSS: Must have item in your wardrobe?
Brooke: A huge printed mesh scarf/wrap. I have 2 in my possession from Jean Paul Gaultier from years ago.  I take them everywhere!  They look great with everything and can be used as a scarf, head wrap, dress, picnic blanket, shawl, a shade structure – anything. 
YSS: One thing every woman should have in her closet?
Brooke: A perfect pair of jeans. Perfectly worn in, the pair that fit so well, you have to admire your own ass in the mirror.
YSS: What is your advise to women on how to embrace style?
Brooke: Embrace all things about yourself first – everything else follows.  Always go with what makes you feel good.
YSS: Three things people don't know about you….
Brooke: I have a freakish talent for drawing and making things exactly to scale by eye (without measuring), I love building things – when I start projects I can not stop until I've finished, its like a compulsion and I'm a kick-ass roller skater.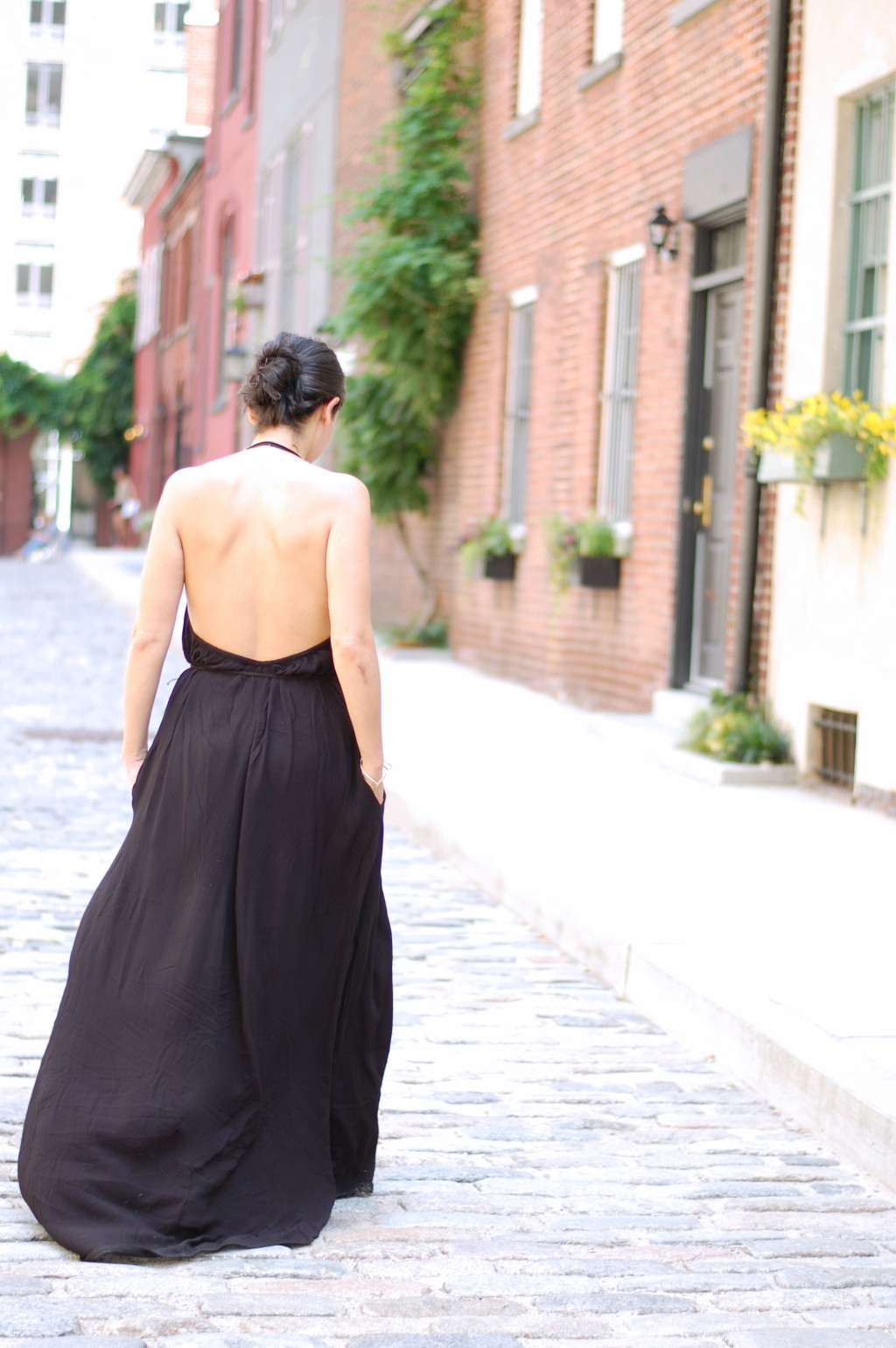 Head on over to Brooke Coleman's site to view her full collection.  Till the end of August, she is offering 30% off for all Your Soul Style readers!  Enter the code YOURSOULSTYLE when checking out to redeem your discount!  Also be sure to follow along on Facebook and Instagram for daily updates.