In addition to establishing my own style choices throughout this pregnancy (which you've all been privy to via Style The Bump posts), I've also thought about what this babe is going to wear upon her arrival! I've worked on kids styling projects before, but dressing your own is quite different. Without the influence of bottom lines, return on investment and maintaining brand identity, I have free reign to choose how I want my babe to be presented to the world. That is of course, until she decides for herself (more on that in the coming years I'm sure!). Instagram has been a key resource to discover online boutiques catering to these little creatures, and I was super psyched to find Darling Clementine, a shop which consists of brands found in the companies founder, Lindsay Meyer-Harley's own Brooklyn backyard, as well as hand picked items sourced from around the world.
Lindsay and I met up for a chat in Williamsburg a few weeks back, and upon noticing her unique sense of style, it was evident why Darling Clementine is such a beautiful shop. Founded in 2011, the e-commerce store was inspired by Lindsay's daughter Juliette. When she turned 1, Lindsay wanted to curate a boutique that took into consideration a few important things that she had evaluated while dressing her daughter: to support local designers, to choose brands that are socially responsible and consider the environment, to create a space that felt like a community, and pull together a collection of items where kids could still be kids, but in an elevated yet affordable way! The shop has grown to include apparel, playthings, books, skincare, home care, and decor, and exciting news awaits mamas-to-be because Lindsay is launching womenswear this fall!
Lindsay is a hands-on mom who recognizes that parents are becoming more conscious of creating individual, stylish sensibilities for not only themselves, but their kids too. Choosing unique pieces not worn by the masses can teach valuable lessons of independence, while parents can raise an awareness to where the clothing they purchase is being made, thus becoming socially responsible. Whether our kids are rolling around in the mud, playing at the park, finger painting in school, or strolling around with family, at Darling Clementine parents have an opportunity to adhere to the philosophy of style from the inside out! I wanted to find out a bit more about Lindsay's own sense of style, since her obvious passion for self-expression directly influences Darling Clementine. So I asked, "Lindsay, What Is Your Soul Style?". Here's what she had to say…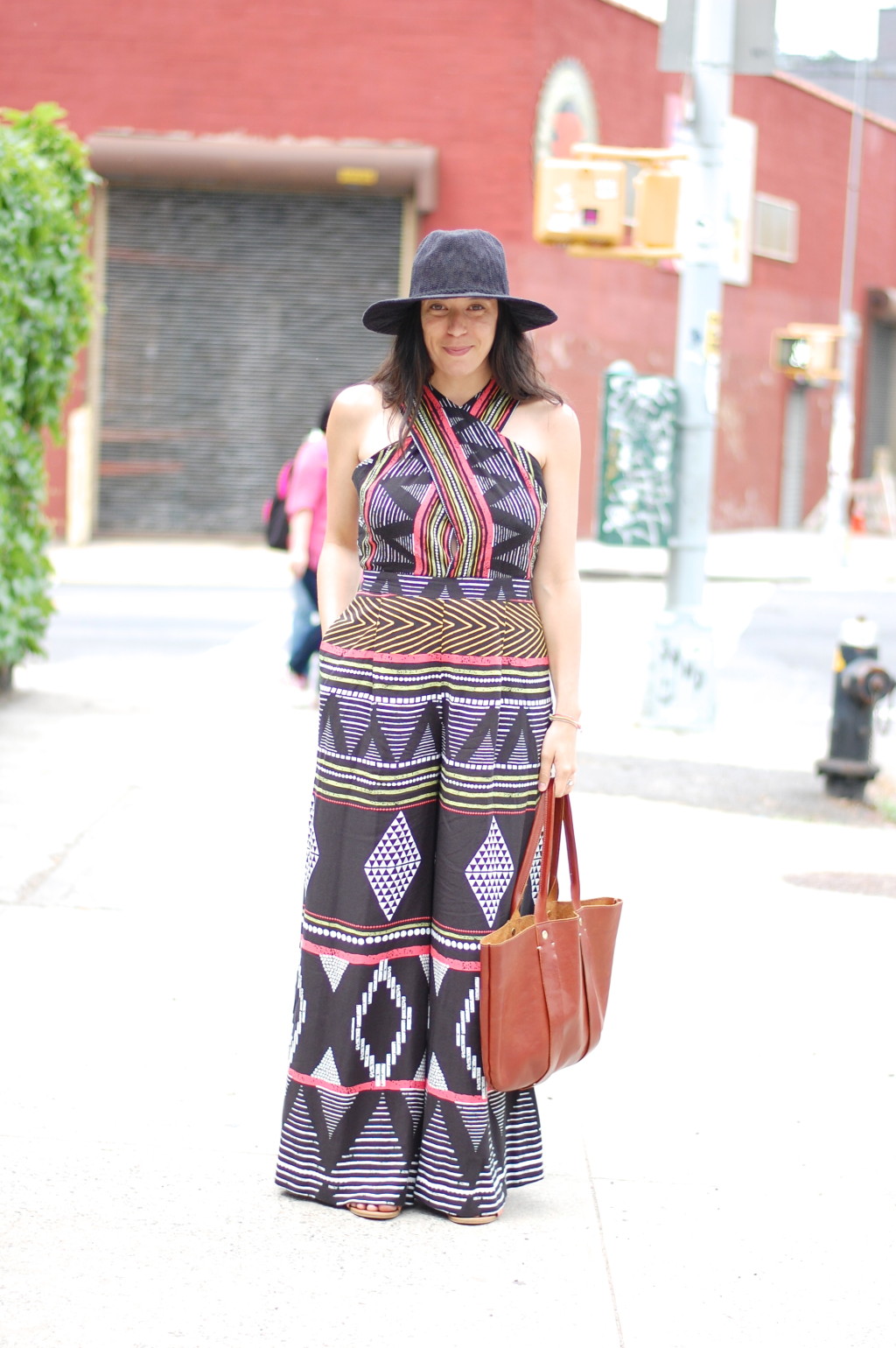 Your Soul Style: What is Your Soul Style?
Lindsay Meyer-Harley: My style is relaxed, a bit bohemian and often both feminine and masculine all in one. I like to balance something flirty and feminine with something structured and masculine. You can find me in both bright pops of color and neutral staples depending on the day. 
YSS: How is your personality reflected in your style?
LMH: I'm a confident person and I think my style says that about me. I don't wear clothes that make me fidget, metaphorically or physically.
YSS: How do you describe your style?
LMH: Boyish with a feminine edge
YSS: What does your style say about you?
LMH: I hope my style conveys my love of unique and beautiful design while being approachable but not boring or copy cat of the next girl.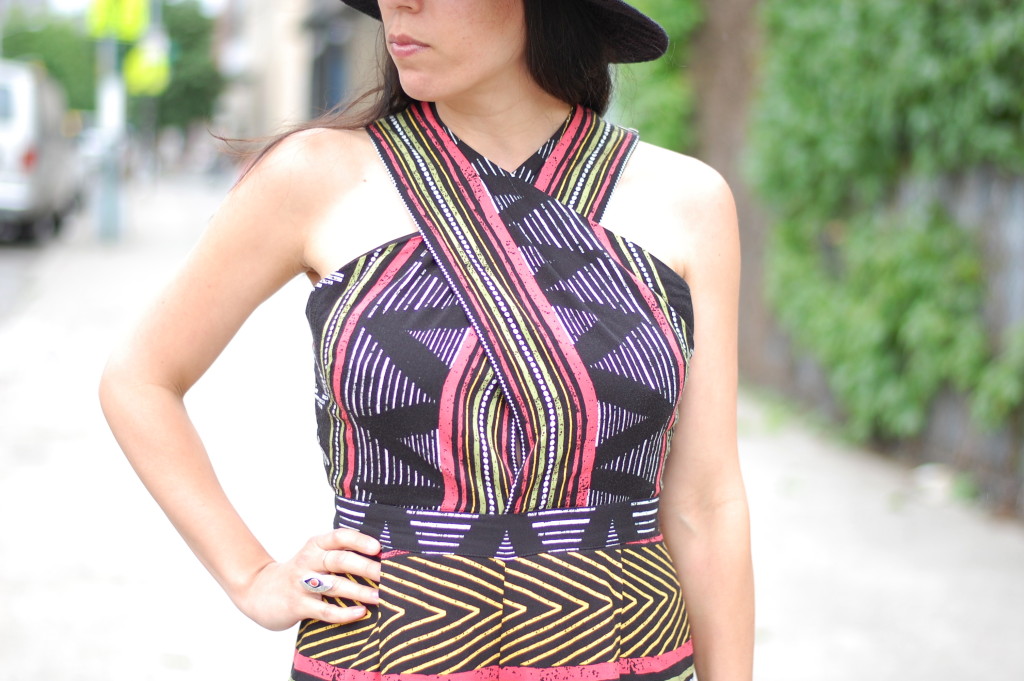 YSS: Did your style evolve over time or has it stayed consistent?
LMH: Thank goodness it's evolved over time! I think as we grow out of our 20's we learn to accept our body shapes and learn how to dress them. Once I figured out what looked best on my body I was able to enjoy shopping and getting dressed, instead of stressing out when the latest 'this' or latest 'that' didn't look as I imagined. It's a zen moment for sure! 
YSS: What do you love about fashion and style? How did you decide to open Darling Clementine?
LMH: I love the confidence it can give. When you are wearing something you love, you just feel better! I decided to open Darling Clementine when my daughter Juliette was 1 years old (she'll be turning 6 this fall and is constantly my muse). I just didn't see that much out there for kids that I loved in one shop, so I decided to try to fill that void. Boy was I happily surprised with the gorgeous brands out there designing for kids. The fun challenge is curating this within Darling Clementine so it's available and affordable to all. It's easy to find expensive and lovely clothing, the challenge is to find well designed, good quality  children's clothing at a price point that people can digest.
YSS: Since you're a shop owner, does shopping for yourself ever feel like a chore?
LMH: Only when I'm with my kids or husband (ha!) then I'm rushed and tossing things at the counter without thinking. When I'm alone it's a special time to myself and I enjoy every minute. Besides I buy for kids all the time, for my own and for the shop, buying for myself the real treat!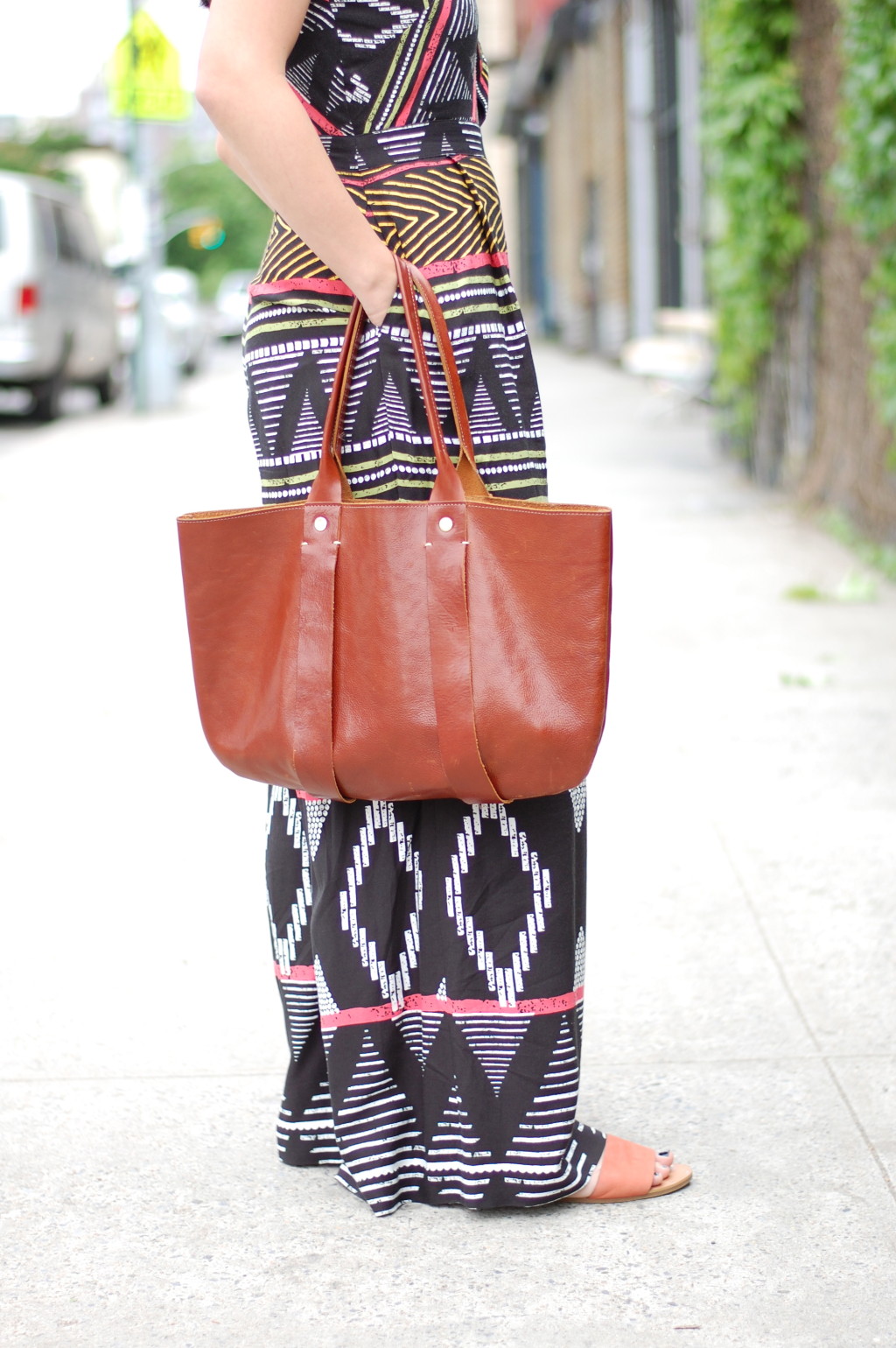 YSS: How has your style changed since becoming a Mom?
LMH: Oh there are so many changes women go through physically, from size jumps to size drops, to having to dress to breastfeed easily (goodbye high necked and halter tops!). Not to mention playground appropriate clothing, you want to be able to kneel down to tie a shoe without flashing the entire place, right? It's like moms have multiple wardrobes, pre-pregnancy, pregnancy, post-pregnancy, with kids, without kids, date night! When I am popping out with my husband for date night I feel almost obligated to wear something I couldn't wear with my kids. 
YSS: Where are your favorite places to shop in NYC? Who are your favorite designers?
LMH: I admit, I'm a huge online shopper, it's just so much easier with little ones in tow to try it on after they are asleep and in the privacy of my own home. Online shops I love include Shop Mille, Elizabeth Suzann and Covet and Lou. Also I buy a ton of basics from Gap. Madewell recently opened near my apartment, which is totally awesome and totally lethal. I love their tomboy style (what did we do before Madewell?). Also I've been collecting Ace & Jig pieces for years and look forward to adding to my collection each season. Their fabrics are delicious and they really push me out of my basic black/grey/denim habits. 
YSS: What about for kids? Who are your favorite brands for kids? Shops in NYC?
LMH: Kids shopping is so fun. I adore Nico Nico, Bobo Choses, Go Gently Baby, Soor Ploom, Freshly Picked, June and January and Misha and Puff. But honestly, I love all the brands I stock, and my kids wear all of it. Really. I don't stock anything I don't love myself. Also, Zara kids is kicking some serious butt and has been a favorite in our house since Juliette was a baby. We pick up basics at American Apparel and H&M as well.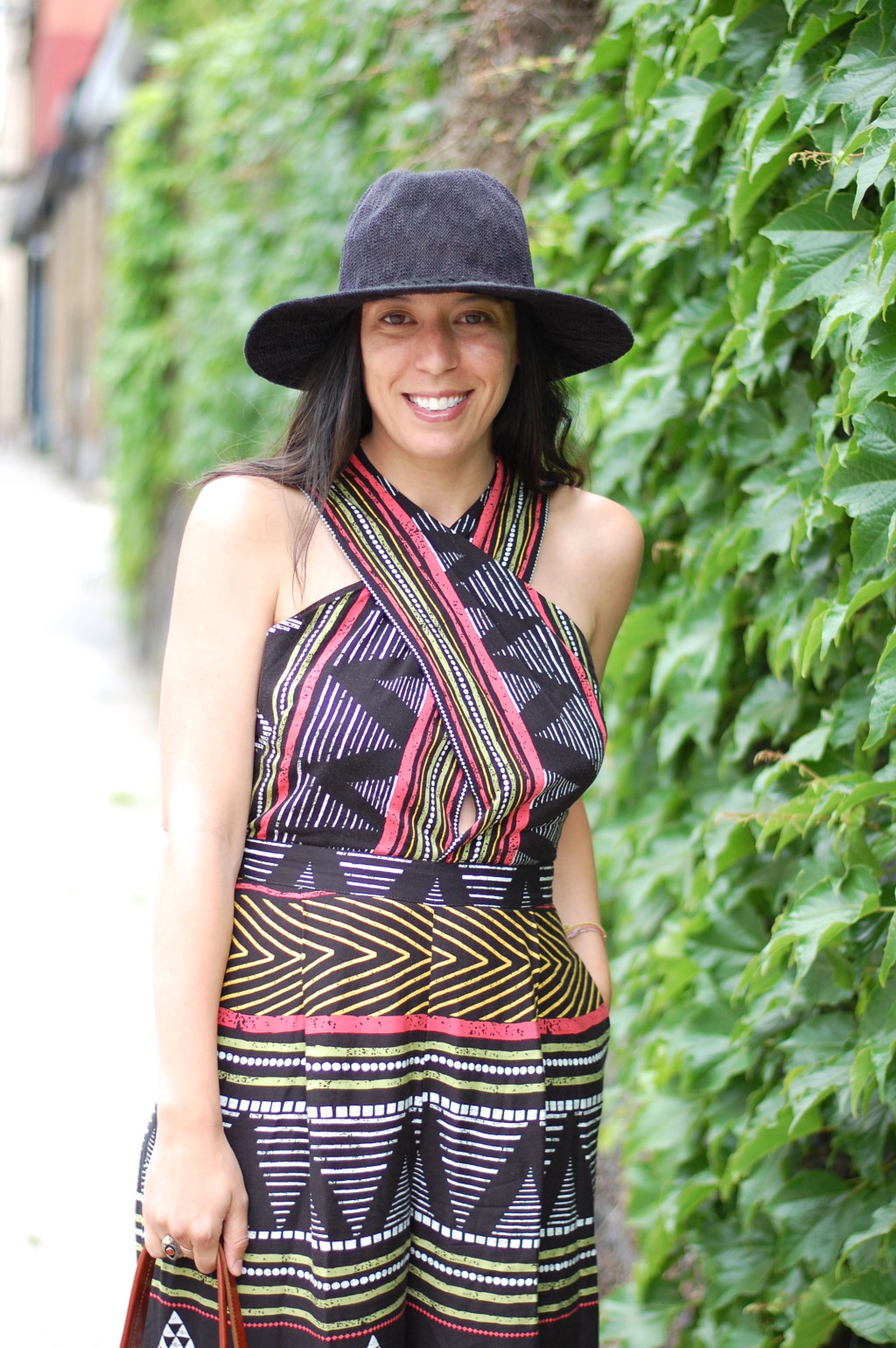 YSS:  Is self-expression and style something you teach your children? What are your main messages?
LMH: My main message to my kids about their style: wear what makes you feel good. If that means a dress that twirls or head to toe blue, so be it. Have fun with it. It isn't supposed to be stressful!
YSS: Where do you draw inspiration from?
LMH: Like many girls have said before me, the effortlessly chic style of french girls. Oui! I don't know what it is, the slightly messy hair, the way they wrap a scarf around their necks oh so perfectly or the way they wear classics with such ease.
YSS: Do you have a style icon?
LMH: My mom, who has never conformed to any trend, and has a killer collection of hats.
YSS: Do you have any style challenges?
LMH: I don't love my calves so super skinny jeans are out, though I gravitate towards them. I also am not the best at walking in heels, so though I love them from afar, I'm a flats girl all the way.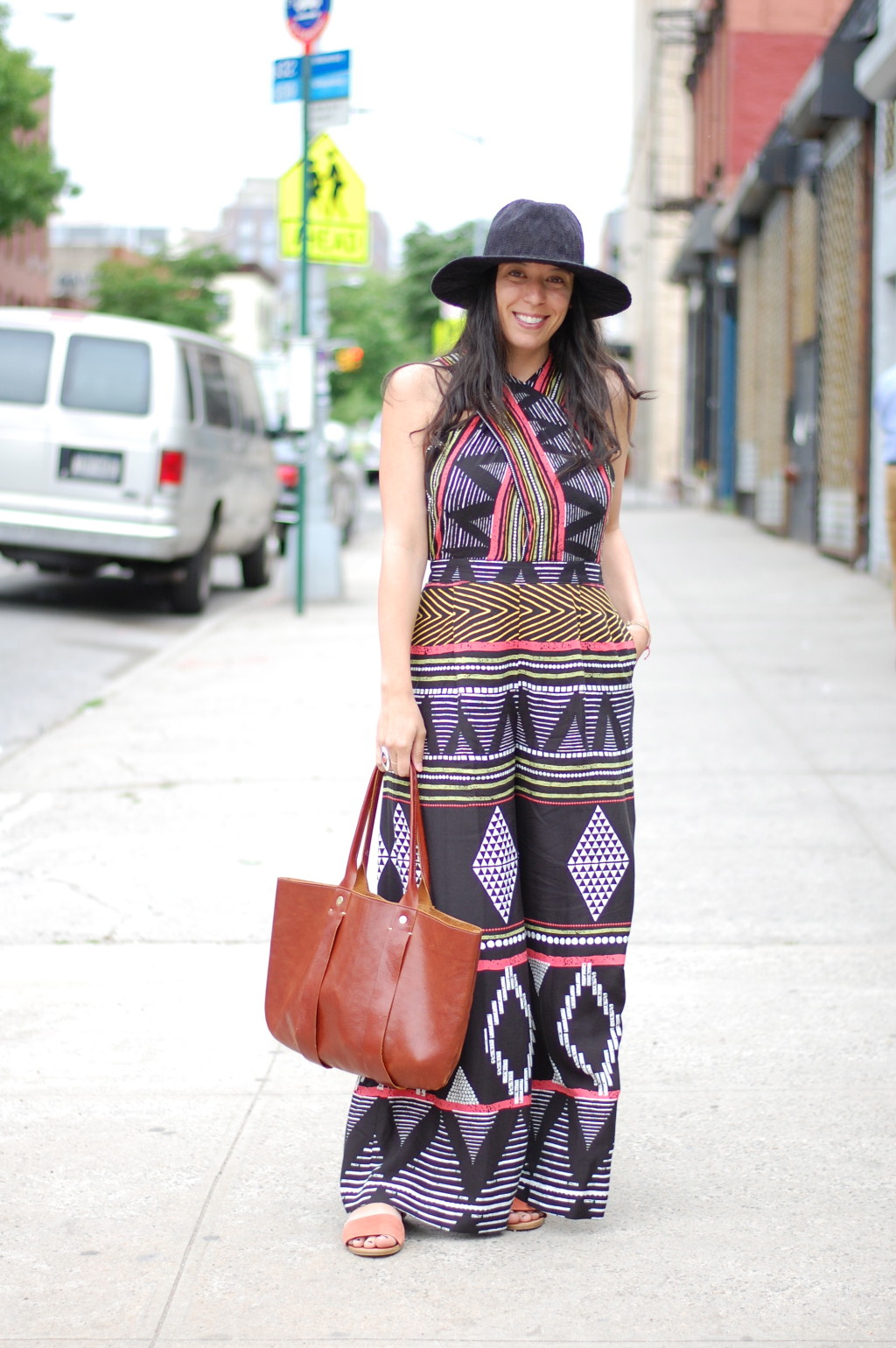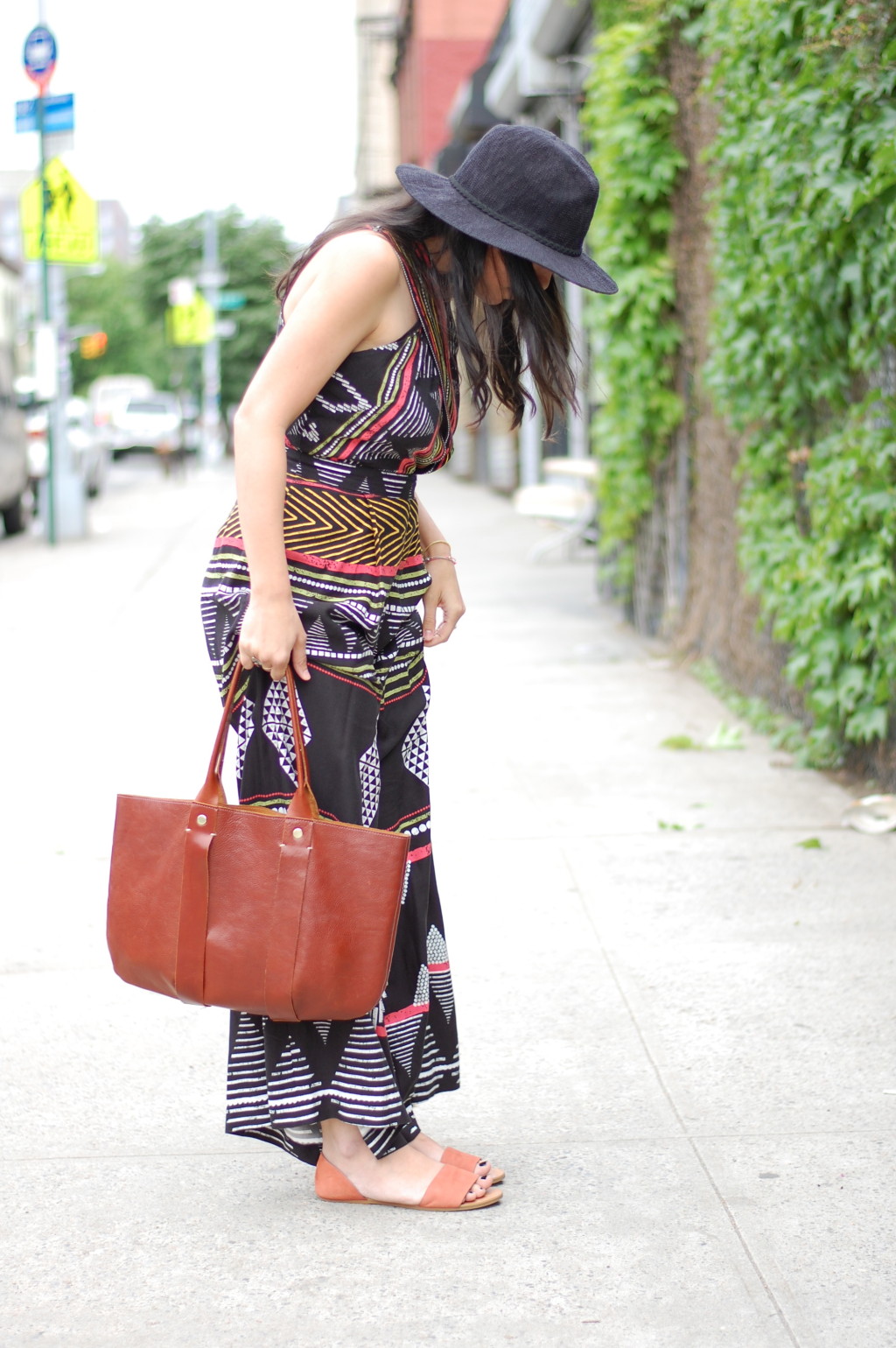 YSS: Do you have a favorite fashion/style moment?
LMH: I had a friend create my wedding dress. She and I collaborated on ideas and it came out wonderfully. She also incorporated the bustier of my own mother's dress into mine. It is a special dress I hope to pass down to my own daughter someday.
YSS: And your worst?
LMH: I had a phase where I wore kitten heel boots and slips as dresses. Enough said.
YSS: What are 5 'must have' items in your wardrobe?
LMH: Living in New York for almost 15 years you've gotta have a winter coat you actually love to wear, a great pair of jeans, a dress you can toss on for dinner with friends or a quick trip to a cafe for croissants, a hat you can toss on when you are rushing out but need to look chic and the perfect slouchy collection of t's to pair with everything.
YSS: One thing every woman should have in her closet?
LMH: Something she feels sexy in.
YSS: What is your advice to women on how to embrace style?
LMH: Never underestimate the honesty of girlfriends. Your husband won't tell you something makes you look like you've gained a few but your girlfriends will. 
YSS: Three things people don't know about you.
LMH: I don't know how to drive a car, I grew up overseas in Hong Kong before landing in NYC and I'm a secret germ-a-phobe!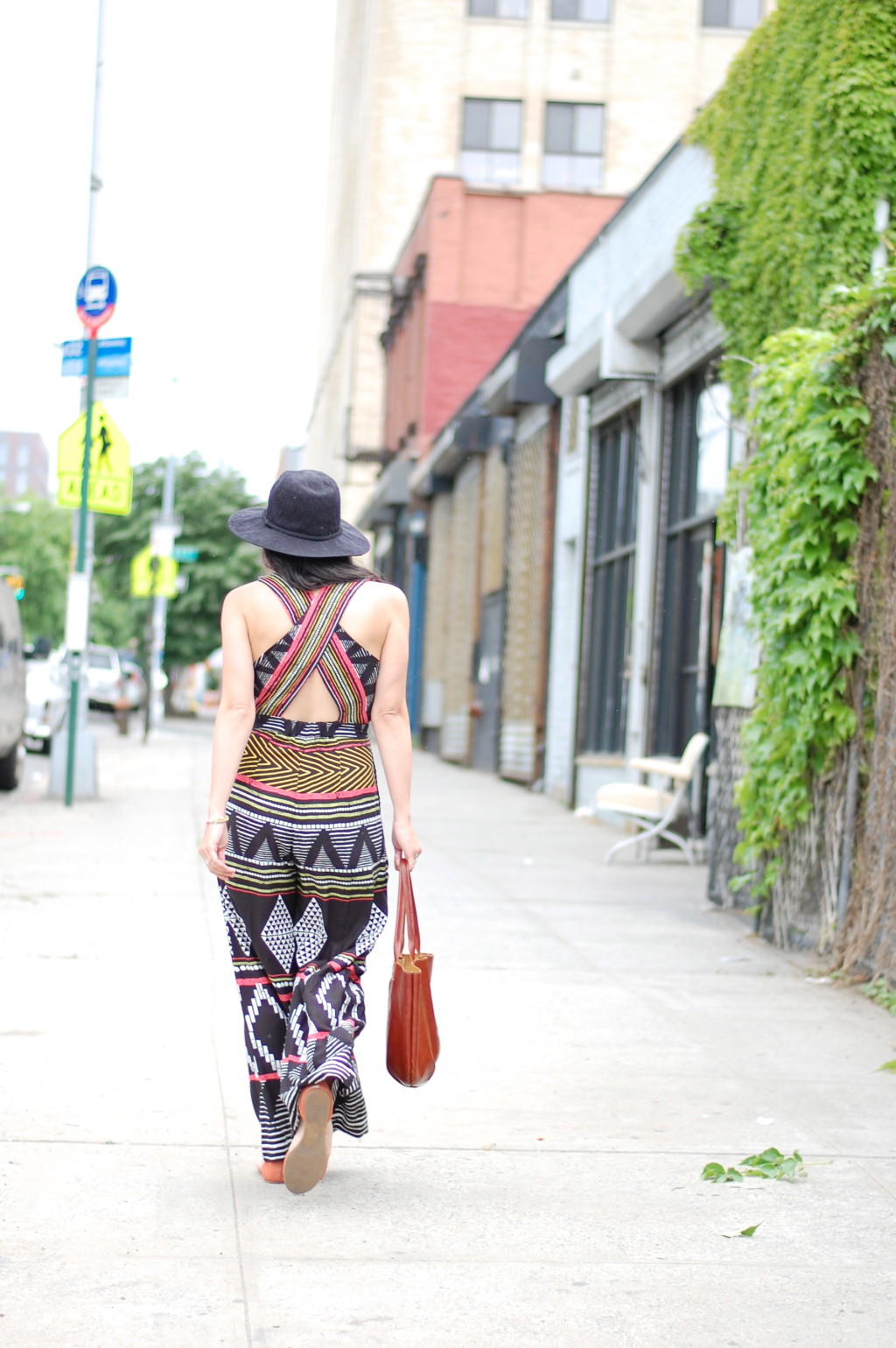 Be sure to check out the Darling Clementine shop, and follow along with the latest happenings via instagram, pinterest, twitter and facebook!