I tend to channel Jenna Lyon's most days being that she is one of my style icons and I look to her for constant inspiration.  I kind of live for her and my obsession keeps growing (no judgements please!).  It's not only that I envy her fashion sensibility, but consider her a brilliant business woman, extremely down to earth, courageous, humble and authentic – all qualities I put as priorities for myself.  She is just the best!
*jenna lyons – photos from pinterest
We actually have a lot in common (insert giant happy face here)!!!
She has a GF, I have a wife
She is Jenn-A, I am Jenn-Y
She works in retail fashion, I work in retail fashion.
She is tall, I am tall.
She wears red lipstick, I wear red lipstick
She dresses high and low, I dress high and low (ex: expensive top w/affordable jeans)
She loves denim, I love denim
She rocks pointy toe heels, I rock pointy toe heels
She wears glasses, I wear glasses
She loves clutches, I love clutches
My version (get the look here):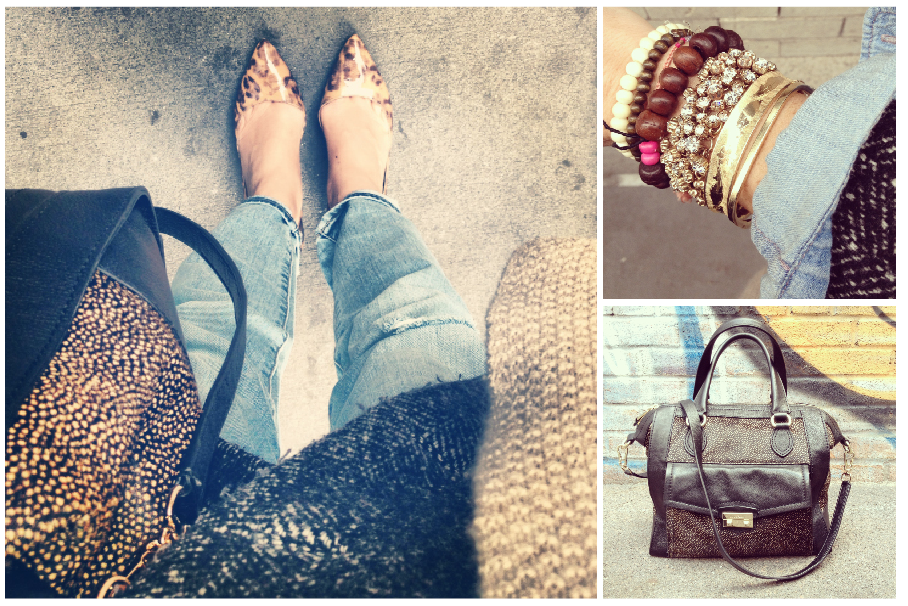 the details: shoes: j.crew, bag: cole haan, bracelets: gift from sister, bombay electric (india), abc carpet & home, j.crew, vintage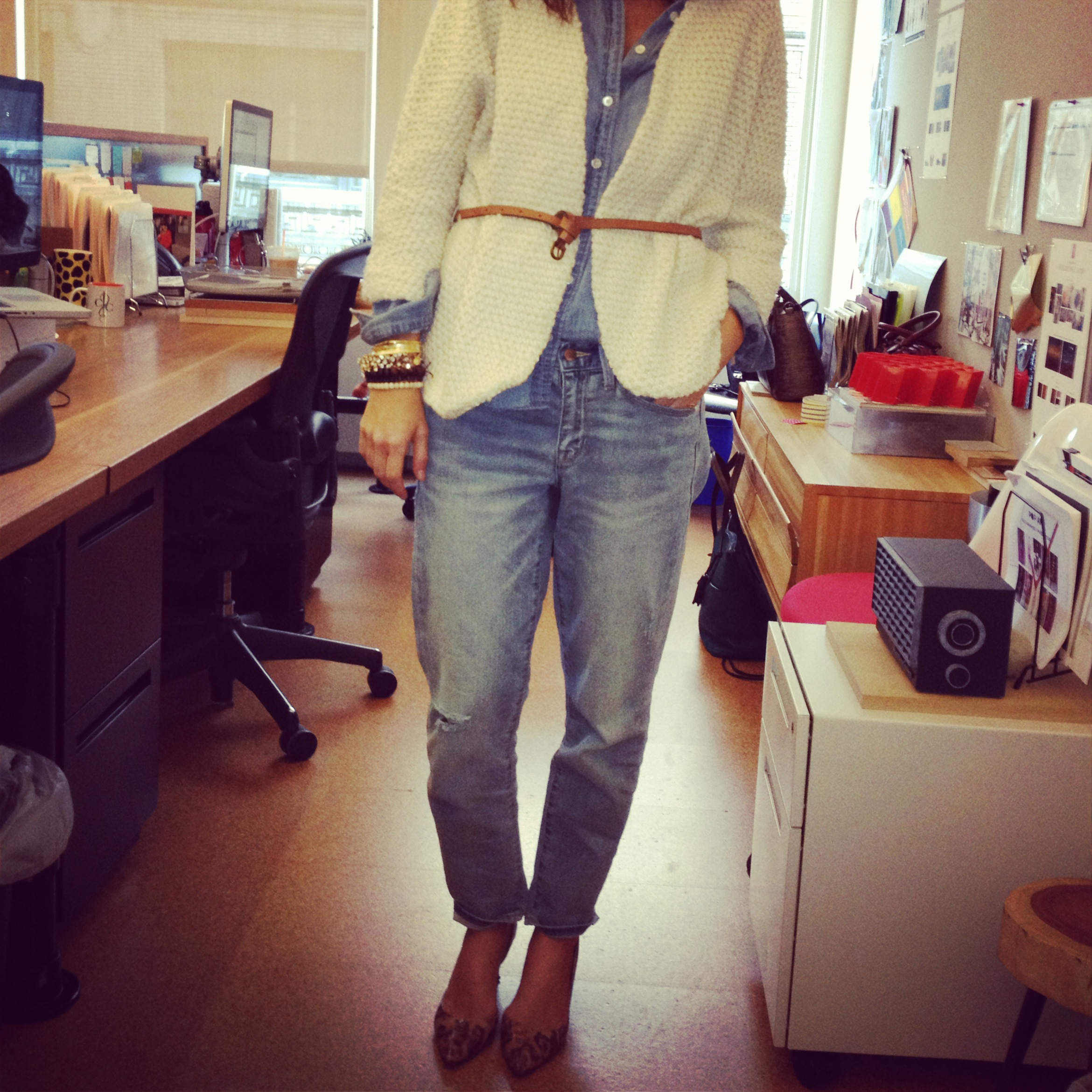 the outfit: shirt: j.crew, sweater: massimo dutti, jeans: gap