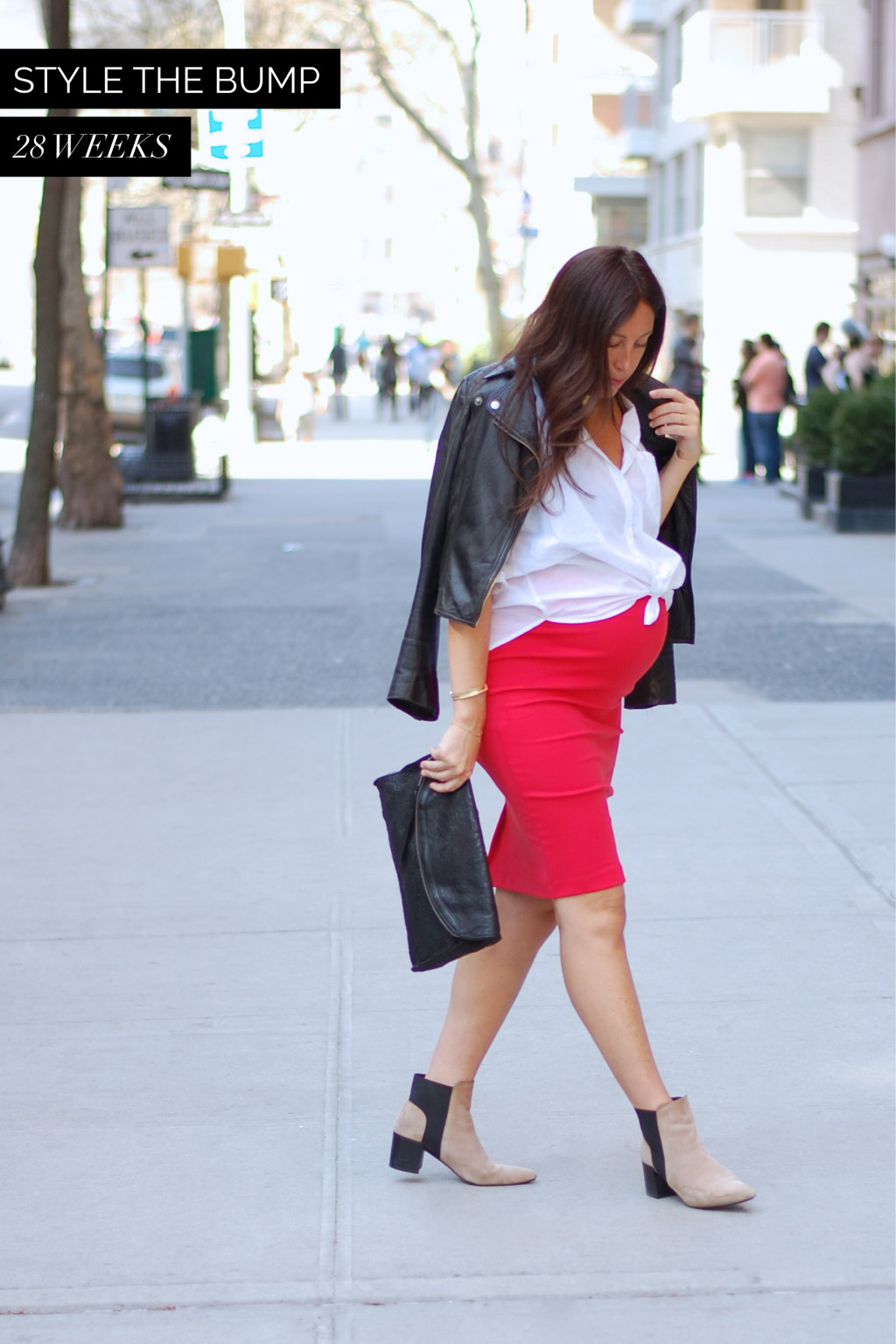 Hello, and happy Monday! A few weeks back I mentioned that I was entering my third trimester, but I spoke too soon since according to babycenter it doesn't officially begin until week 28. That said, this is actually the beginning of my last and final trimester. I am 28 weeks today. I truly cannot believe I'm moving into the last phase of my pregnancy as it seems like yesterday when we were just trying to conceive. I have been feeling supremely grateful lately for this incredible experience, and this baby that is cooking up inside of me. I had no idea what my life would look like since in a same-sex relationship, and while I always knew deep down there was a part of me that wanted a child, it took time to explore our options. I feel really proud to have arrived at this point. It is proof that with perseverance and determination, goals can be reached. After coming off the heels of a very difficult journey, the level of gratitude I feel for us, our life and knowing this baby girl is almost here is unexplainable.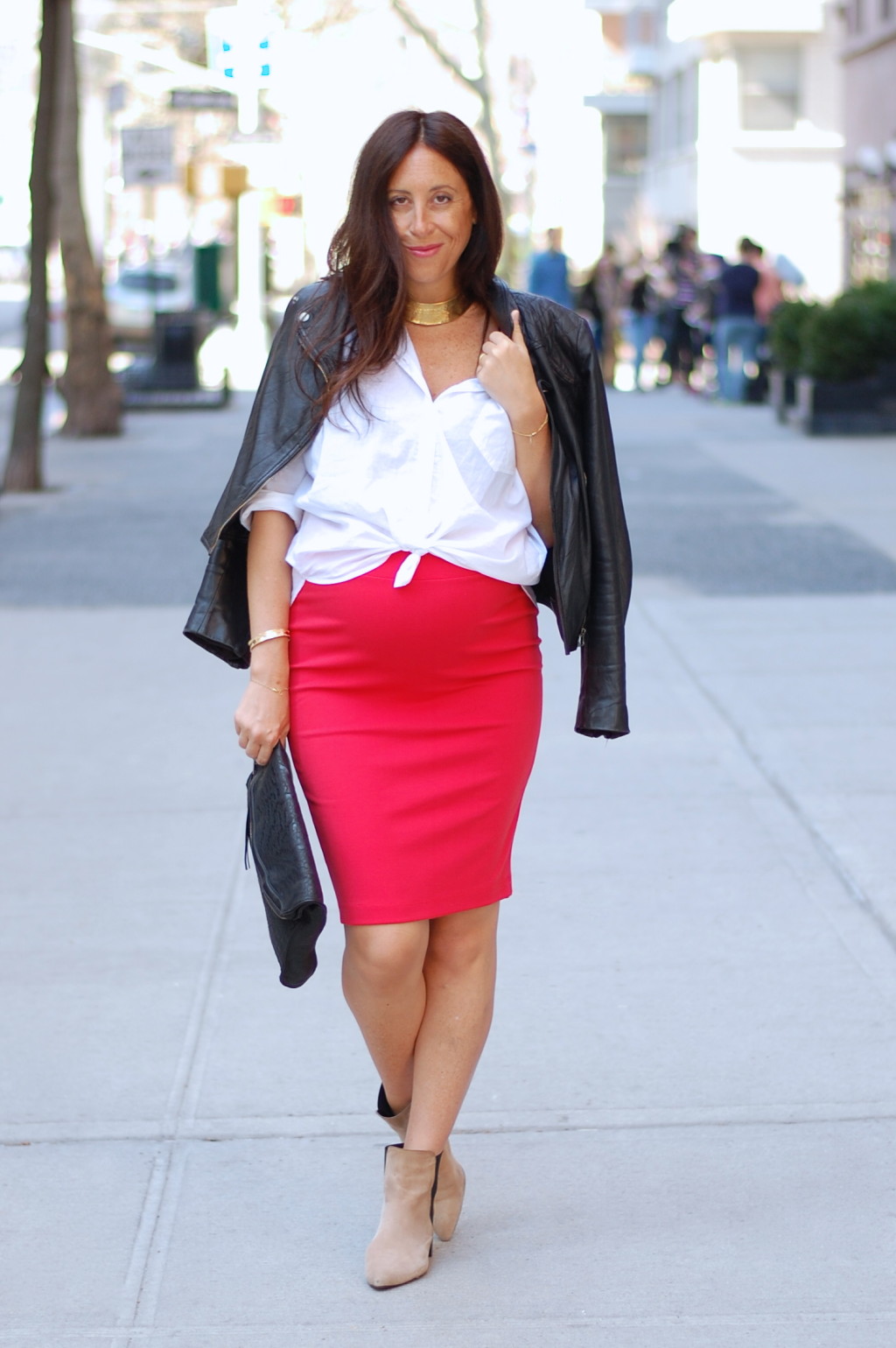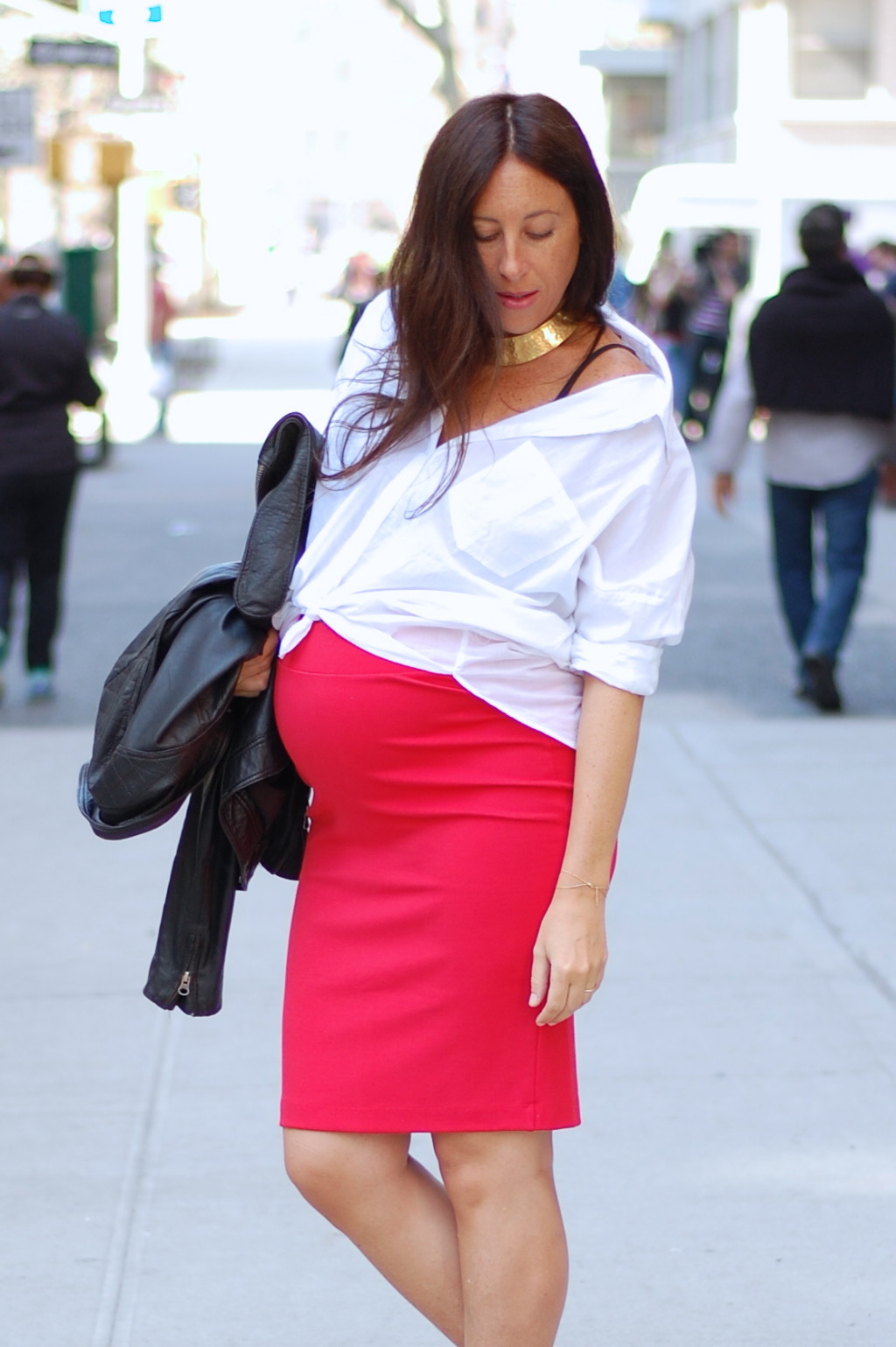 So here I am at 28 weeks. I've gained 25 lbs. so far (which is at the higher end of where I "should be"), but feel comfortable in my skin. I continue to enjoy the challenge of styling this blossoming body, and with epic maternity brands like Isabella Oliver who graciously sent me this super cute red pencil skirt, I'm able to maintain my style rhythm and self-expression despite the physical changes. Per usual, if you need styling support to help you through those times when your body is in flux (be it because of a pregnancy or not) and you want to look and feel your best from the inside out, head over to my Styling Services page for details. I'm here for you!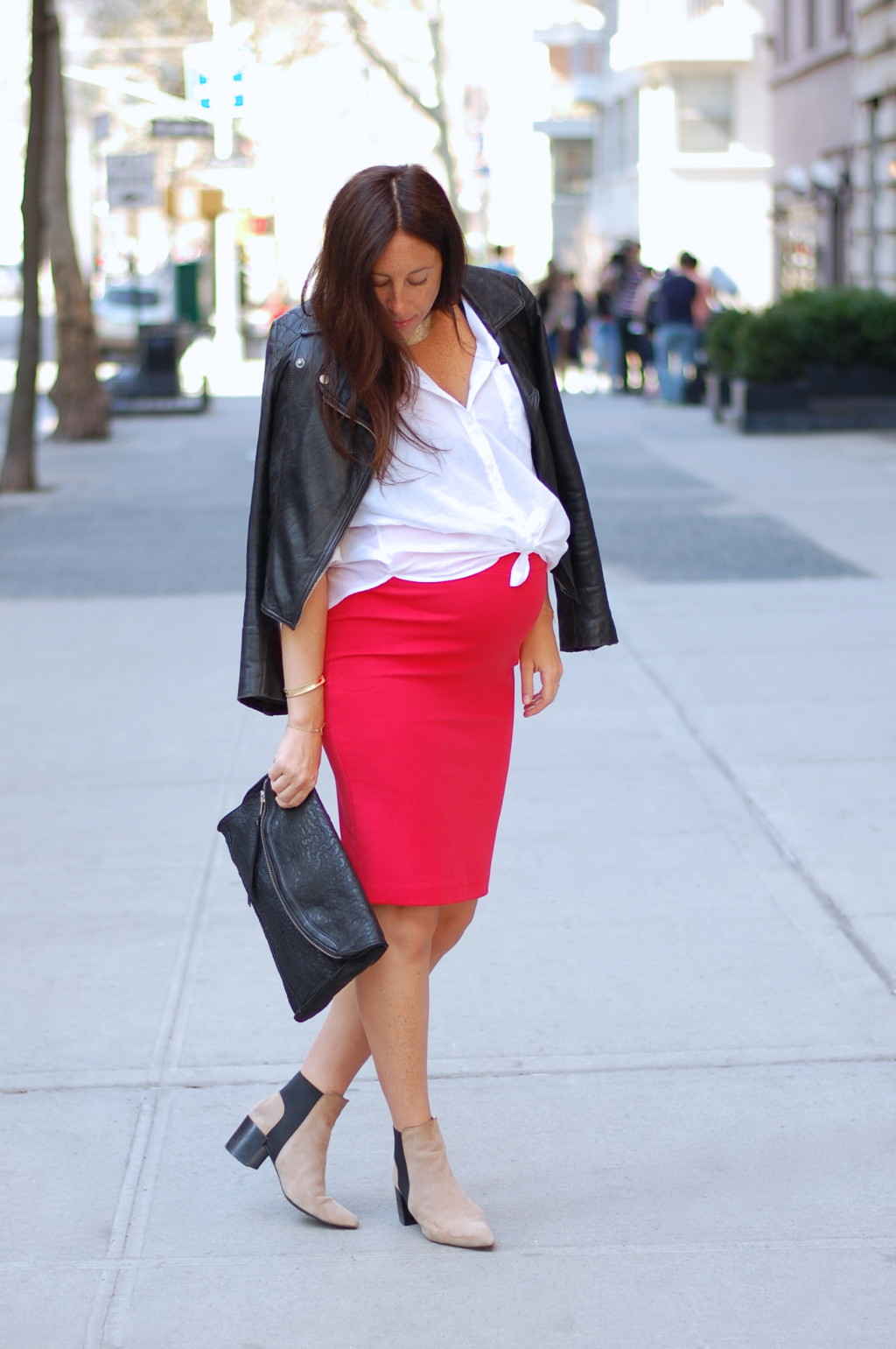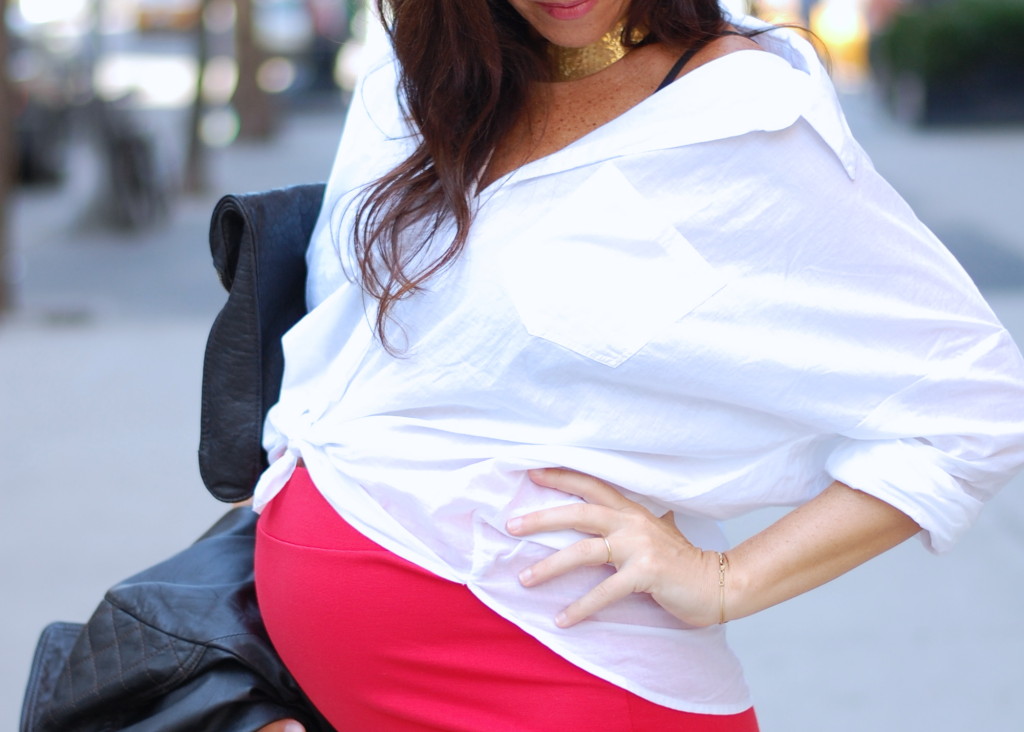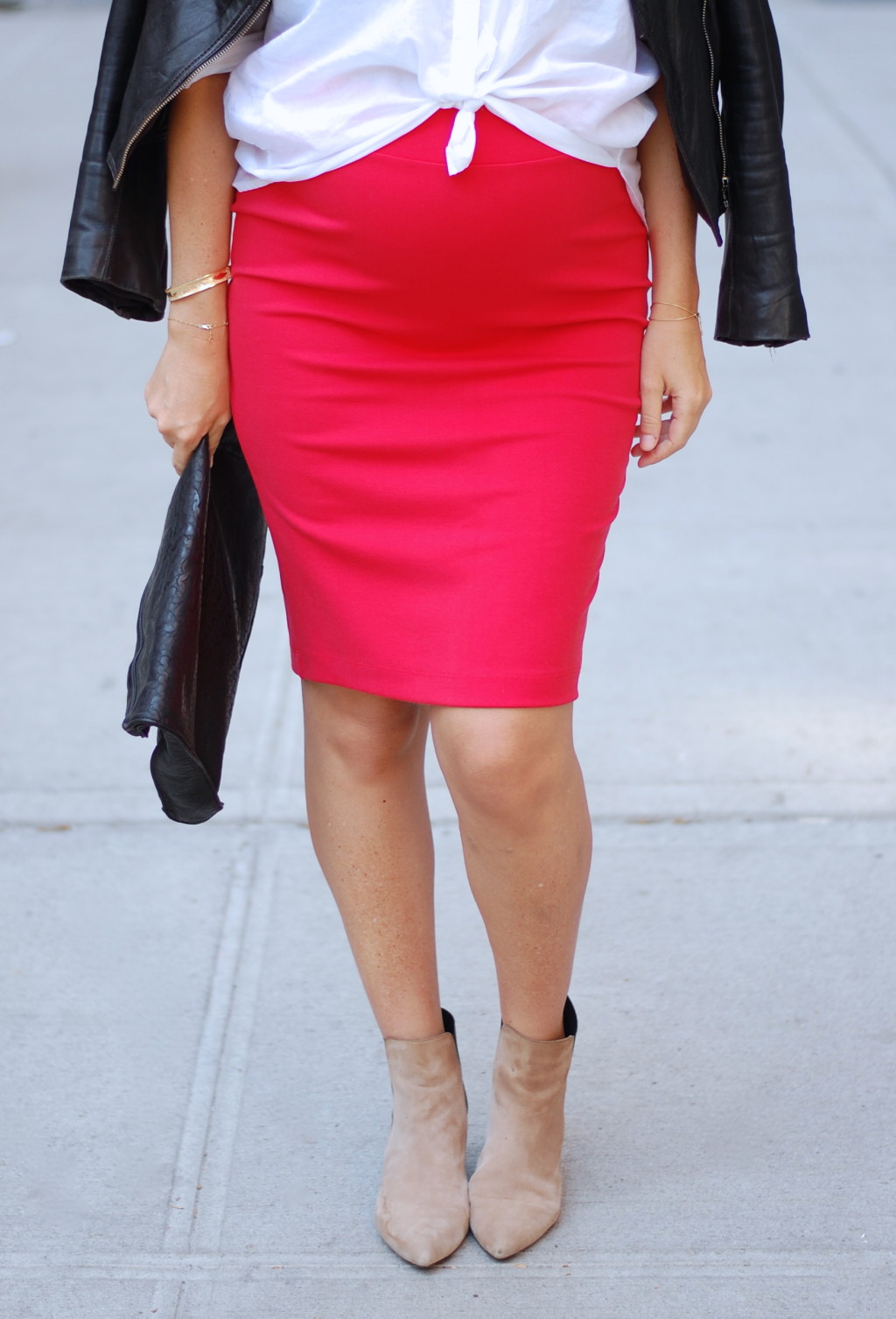 As I continue to grow both physically and emotionally, I've had moments of contention with my changing body. For the most part I've felt beautiful, but I understand when the reflection in the mirror becomes foreign. When this happens, I always come back to the understanding that I am creating life. And then the overwhelming feeling I have more than anything is gratitude.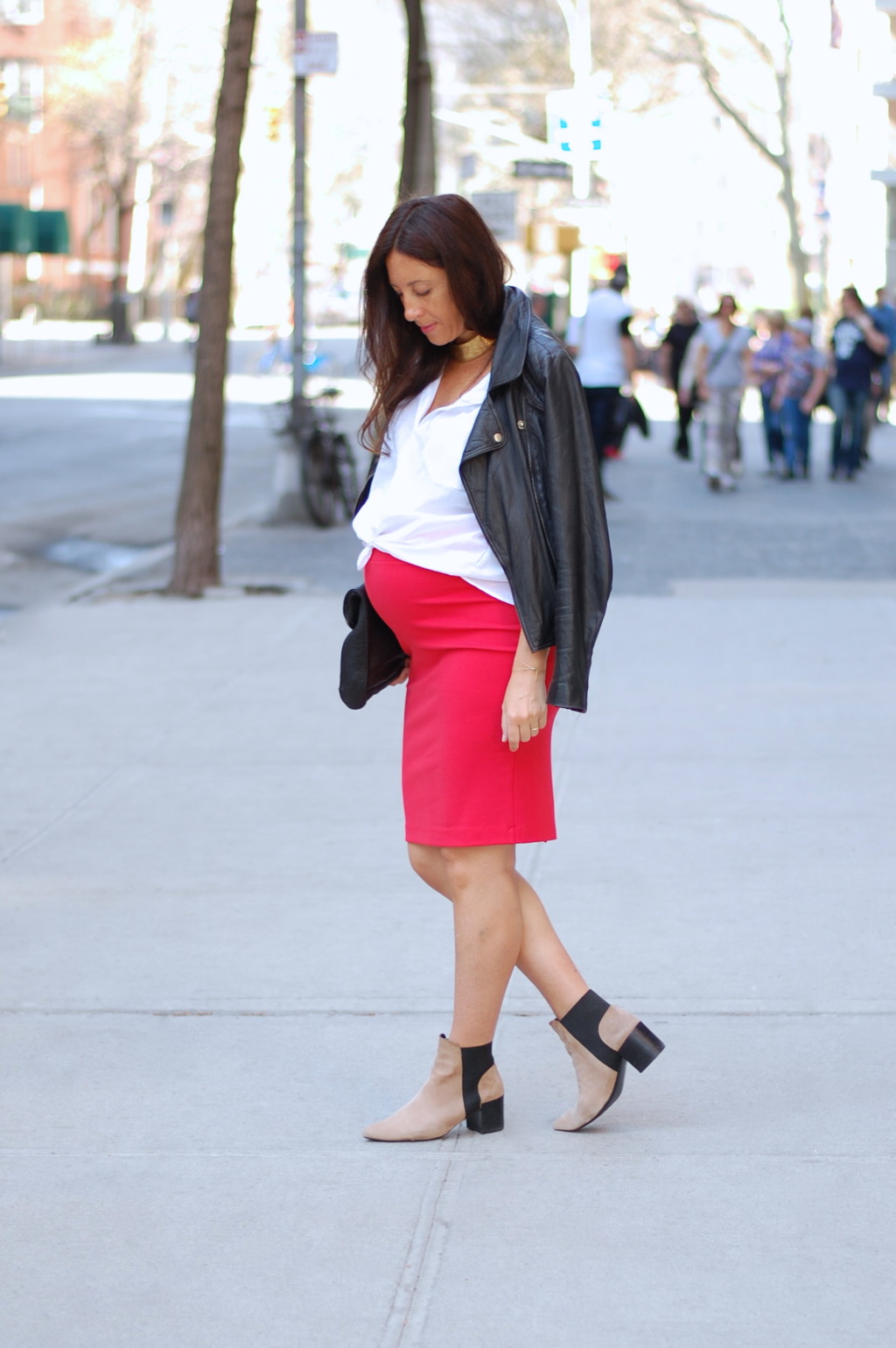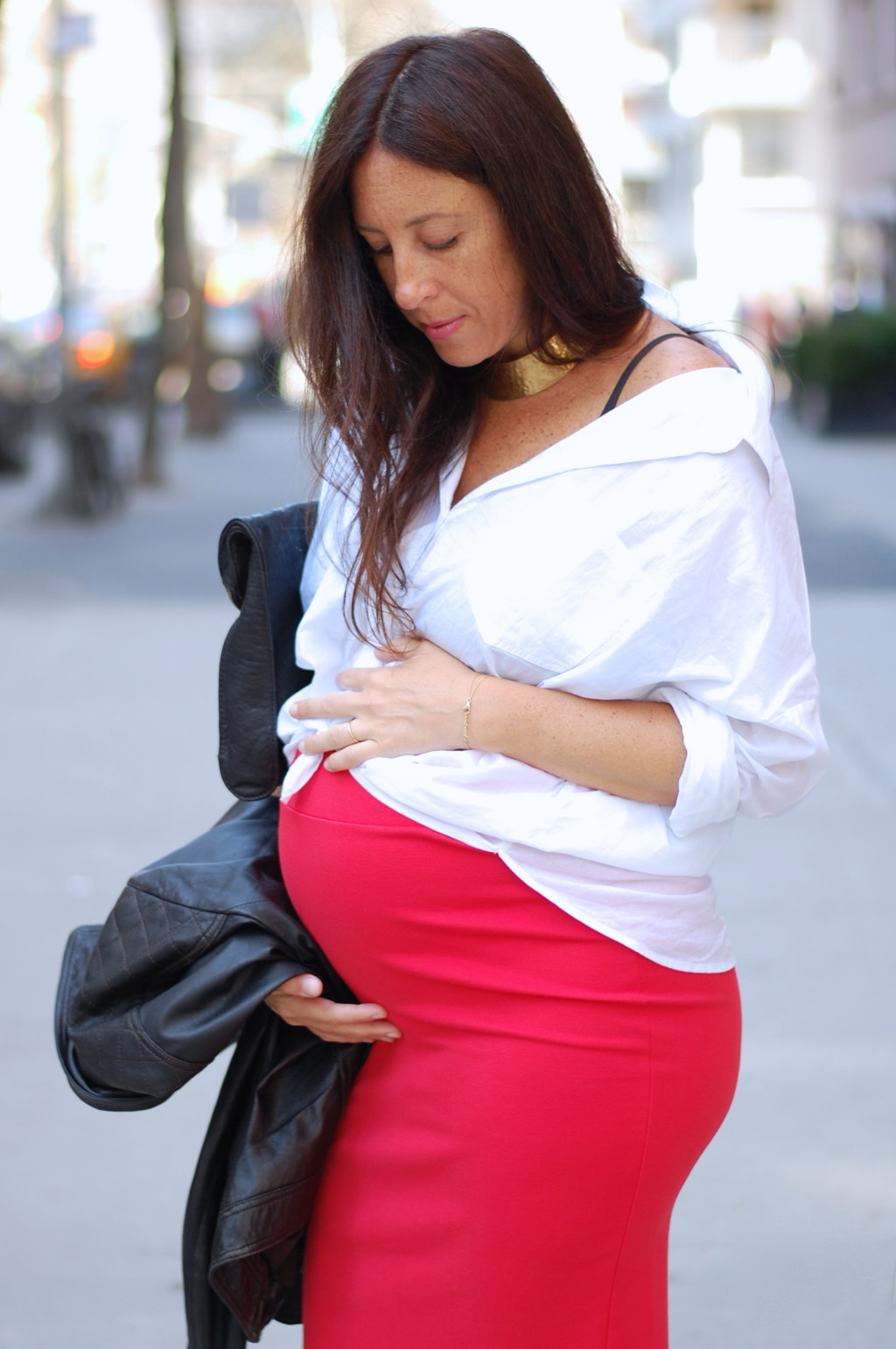 SHOP IT: top: URBAN OUTFITTERS // jacket: old (similar) // skirt: ISABELLA OLIVER (c/o) // shoes: old (similar) // clutch: JUST FEMALE // choker: scooped up on street (similar)