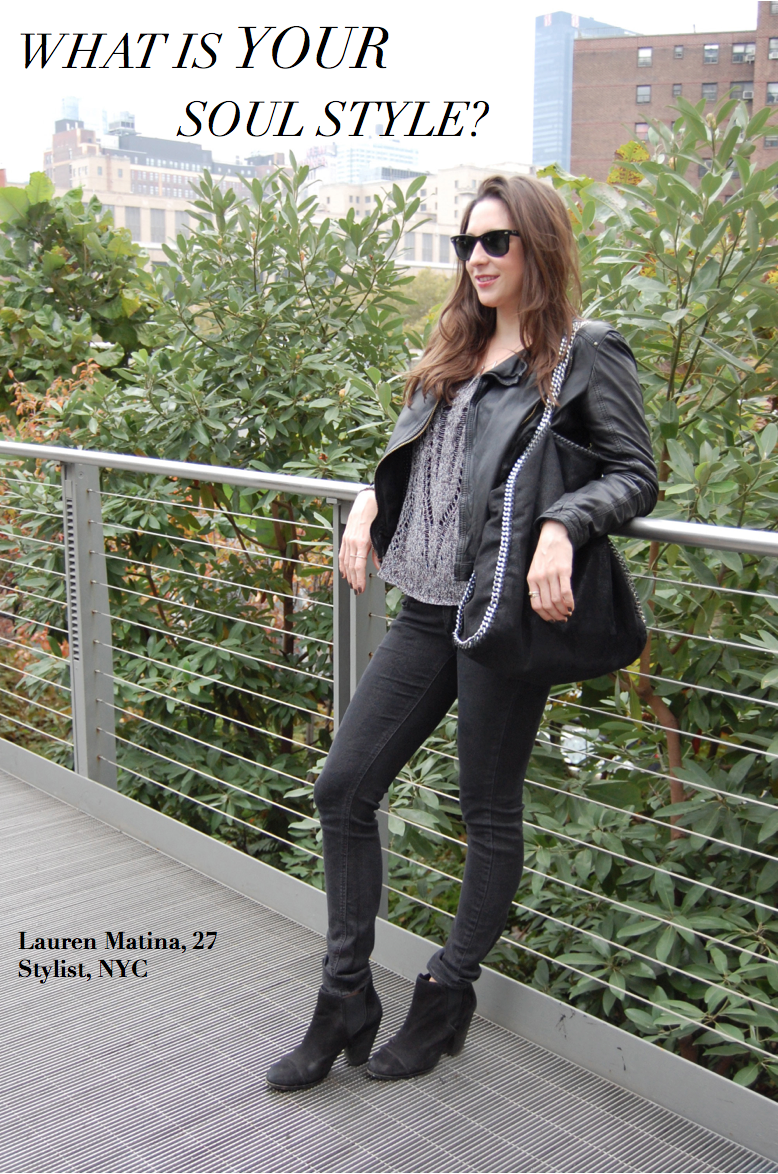 It would only be natural for Lauren Matina to pursue a career in media since receiving an undergraduate degree from one of the countries top communication schools and her father having a long standing career with CBS Sports.  Not so fast.  You know what they say about assuming.  Lauren did begin in television production, but quickly knew it wasn't the right fit.  Followed by a brief stint as Jeff Goldblum's assistant, she then decided to pursue her real passion: fashion!  She landed an internship at What Not to Wear with Stacy London and after interacting with creative women whom she was inspired by, fell in love with wardrobe styling.  For the next few years Lauren networked in the NYC styling scene, assisting on jobs, learning the ropes and gaining the necessary skills to become a lead stylist.  She still continues to assist, but has spearheaded the styling on current projects including the Levis Kids Spring 2014 presentation, the launch campaign for European denim brand Orta Blue and an editorial shoot for the September issue of Creem Magazine.  She is also the freelance Market Editor and Stylist for Better Homes and Gardens.  Lauren now spends most days visiting showrooms, pulling looks and attending photoshoots. With such an outward focus on style, I was curious about her personal approach.  So we sat down and had a chat.  Here's what she had to say….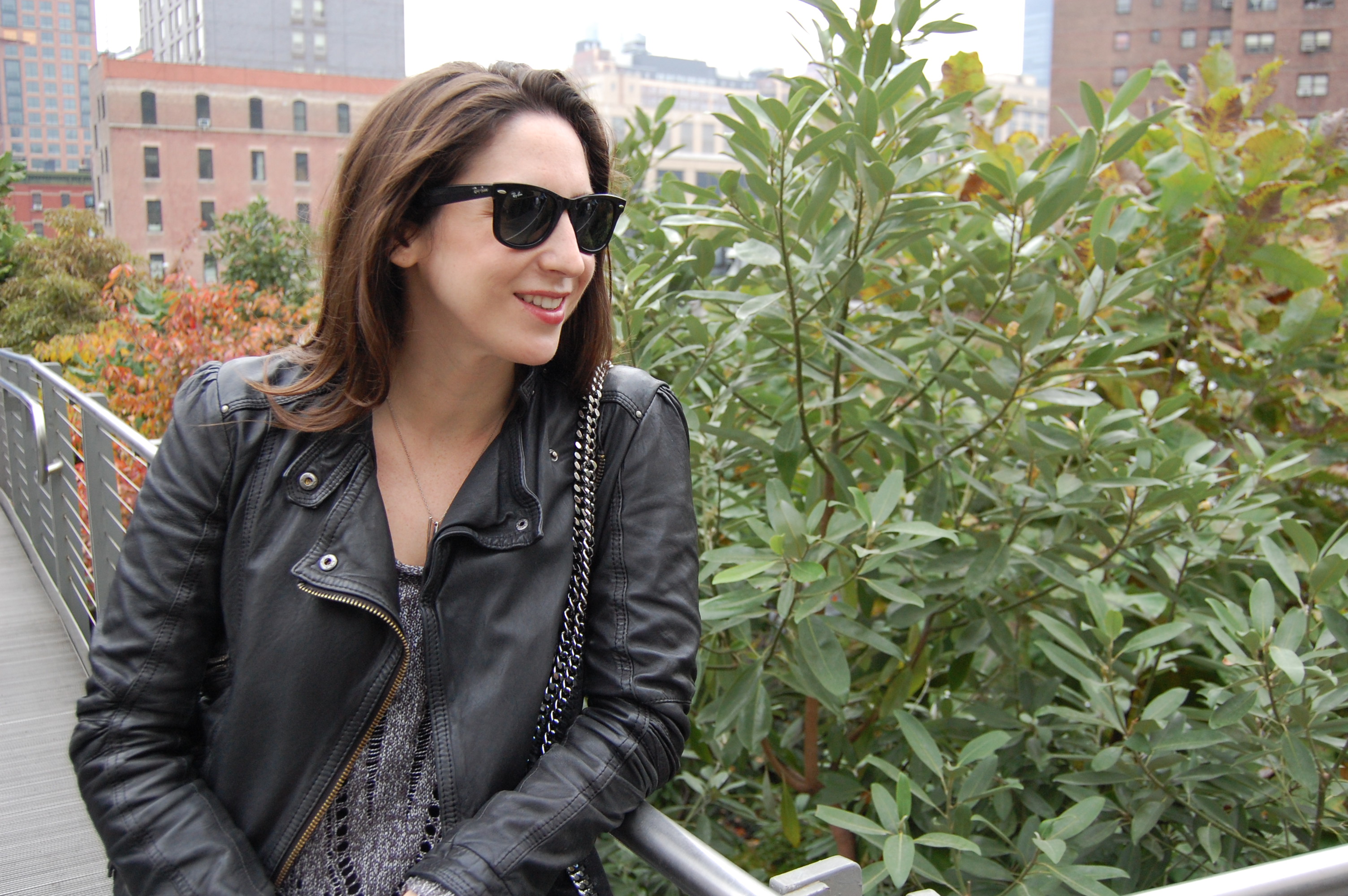 Lauren, what is your soul style?
I'm a fashion stylist with a wide variety of clients.  Some days I'm working on an edgy editorial, other days I am doing women's service pieces or assisting another stylist.  My look must be relatable to everyone.  I want people to stay focused on my work and the project.  Not some loud color or crazy trend I'm wearing.  I like to look classic, yet modern.  If I'm ever in doubt about a purchase, I think if Audrey Hepburn was a 27 year old NYC stylist today, would she wear this?
How do you describe your style?
I wear a lot of black and neutrals.  I'd describe my style as clean, classic, feminine with a slightly modern twist.  I toughen up my look with leather and metallic details.  I'm not into super loud trend pieces or logos.  Less is more.  I like clothes that can transition from day to evening since I'm always on the go.  I don't have a 9 to 5 job by any means.  I have to be dressed to be on my hands and knees, unpacking boxes of clothes and then to meet a top designer to go through their new collection.  I have a lot of days like that. 

I'm young and I'm on a budget so am fortunate to get gifted product through my editorial work.  On any given day I'm generally wearing at least two items I've received for free.  You get creative quick when you're trying to make it in New York.  In this shoot I'm wearing a sweater from the ladies at Simply Vera and rings from Alexis Russell.  Love her.  Love all her stuff.  I like how she mixes metals because that's how I wear mine.  I don't have time in the morning to decide if its a gold day or a silver day.  That said, I believe in splurging on key pieces.  I think every woman should own one great handbag, coat and pair of shoes.  This Stella McCartney bag was a splurge.  Every time I wear it, I feel like it puts the icing on the cake.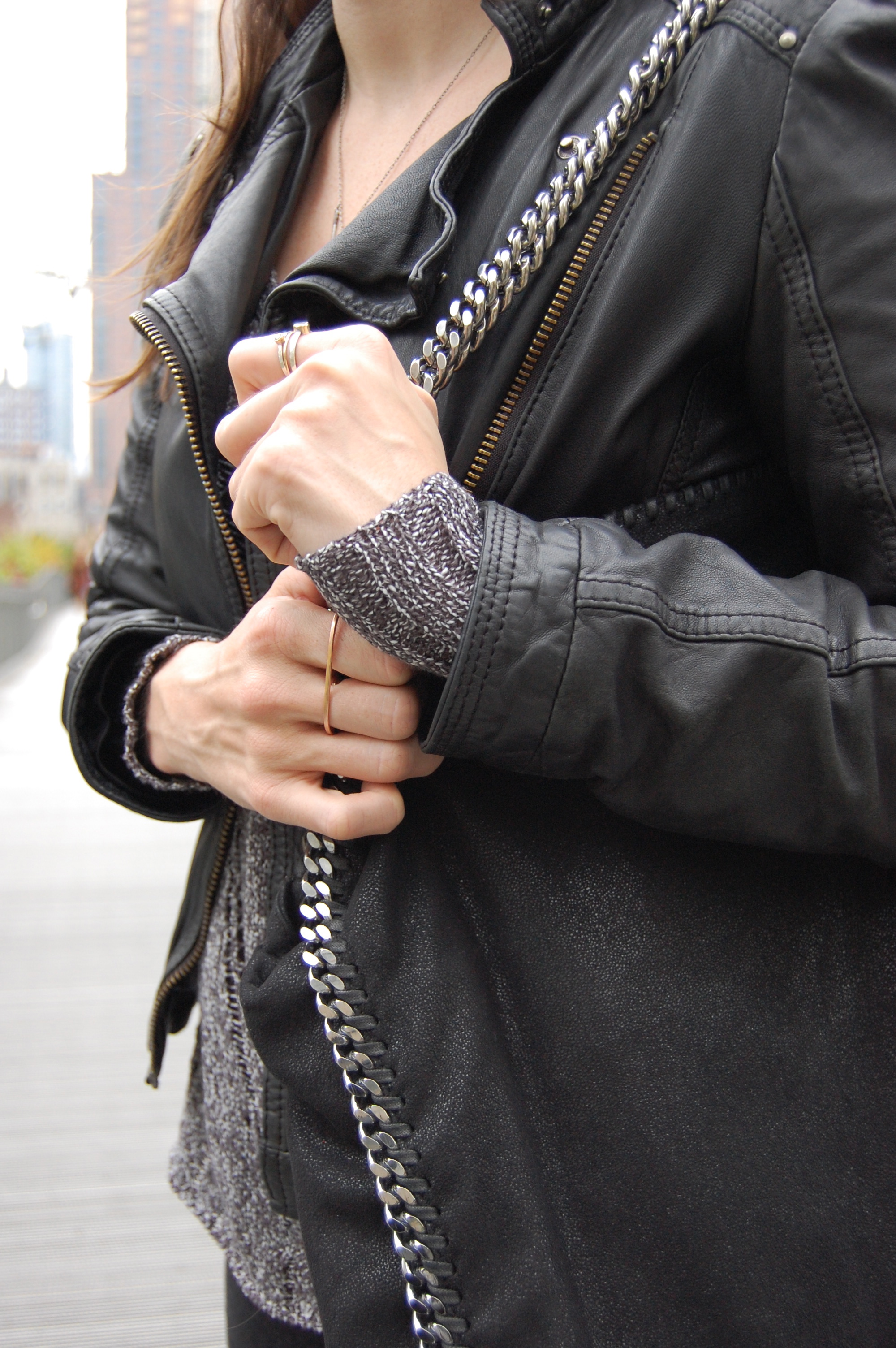 What does your style say about you?
My style says I'm confident about who I am and what I do.  My style reflects my industry and the city I live in.  It shows my feminine side, but has a touch of "don't mess with me."
Where do you draw inspiration from?  Do you have a style icon?

I draw my inspiration from a variety of sources, film being one.  Everything from Ingrid Bergman in Casablanca to Kerry Washington's wardrobe in Scandal.  I find it fascinating how wardrobe can make a woman's character come to life.  Film is a classic example of fashion story telling.
I've truly lucked out to have assisted many amazing stylists, each with a unique style.  Stacy London was the first one I worked with, albeit indirectly, I learned about what shapes fit and flatter specific body types.  Never underestimate the power of a belted waist.  Christine Bibbo Herr of NYC Pretty is all about color, mixing prints and having fun.  I learned how to have fun with color from her.  Carla Engler, who has worked in fashion at Harpers Bazaar for years has a great eye for classic style.  I learned how to identify beautiful fabrics and textures from Susan Breindel.  With her, it's all in the details.  Then Anastasia Marano came along and I was introduced to a young, hip, New York vibe.  She's amazing inside and out.  And lastly how could I forget you!  Jenny!  I love your laid back yet elegant style.  Every single stylist I've assisted has taught me something.

Did your style evolve over time or has it stayed consistent?
Oh God, a constant evolution.  I went to an all girls Catholic high school and lived in a plaid skirt and knee highs for 4 years straight.  I got out of that place and I was like, "give me a halter top and a mini skirt!".  I spent my college years trying to do the whole overtly sexy thing.  Looking back, it was a bit text book.  I quickly realized this wouldn't serve me well in the professional world.  Post college, I went through a very girly stage too.  Lots of headbands, ballet flats, and cardigans.  Lots of sparkle.  Very "cute."
Before I made the decision to pursue fashion styling full time in my mid-twenties, I went through a quarter life crisis.  It was a tough time, but I became a tougher person.  I started taking myself really seriously.  Who and where I wanted to be.  I started meditating on my core values and my life goals.  I was always a goofball, the class clown, but I became more focused and intentional.  I started showing up early, staying late, and generally busting my ass.  I think I came out of that period with a more classic, minimal, slightly tougher style.
Do you have any style challenges?
My biggest style challenge is finding great quality and design within my budget.  You can only buy so many pieces from Zara and Top Shop.
Do you have a favorite fashion/style moment?
My best fashion moment is to come.  I hope it's my wedding day.  I want to look stellar.  No, I'm not engaged.
And your worst?
New Years Eve 2003.  Bad mini skirt with buckles and a thin lace satin spaghetti strap top.  I'm sure there was some sort of strappy high heel involved in this as well.  I can't believe I just told you that!
Must have item in your wardrobe?
A well fitting black leather moto jacket.  I live in mine.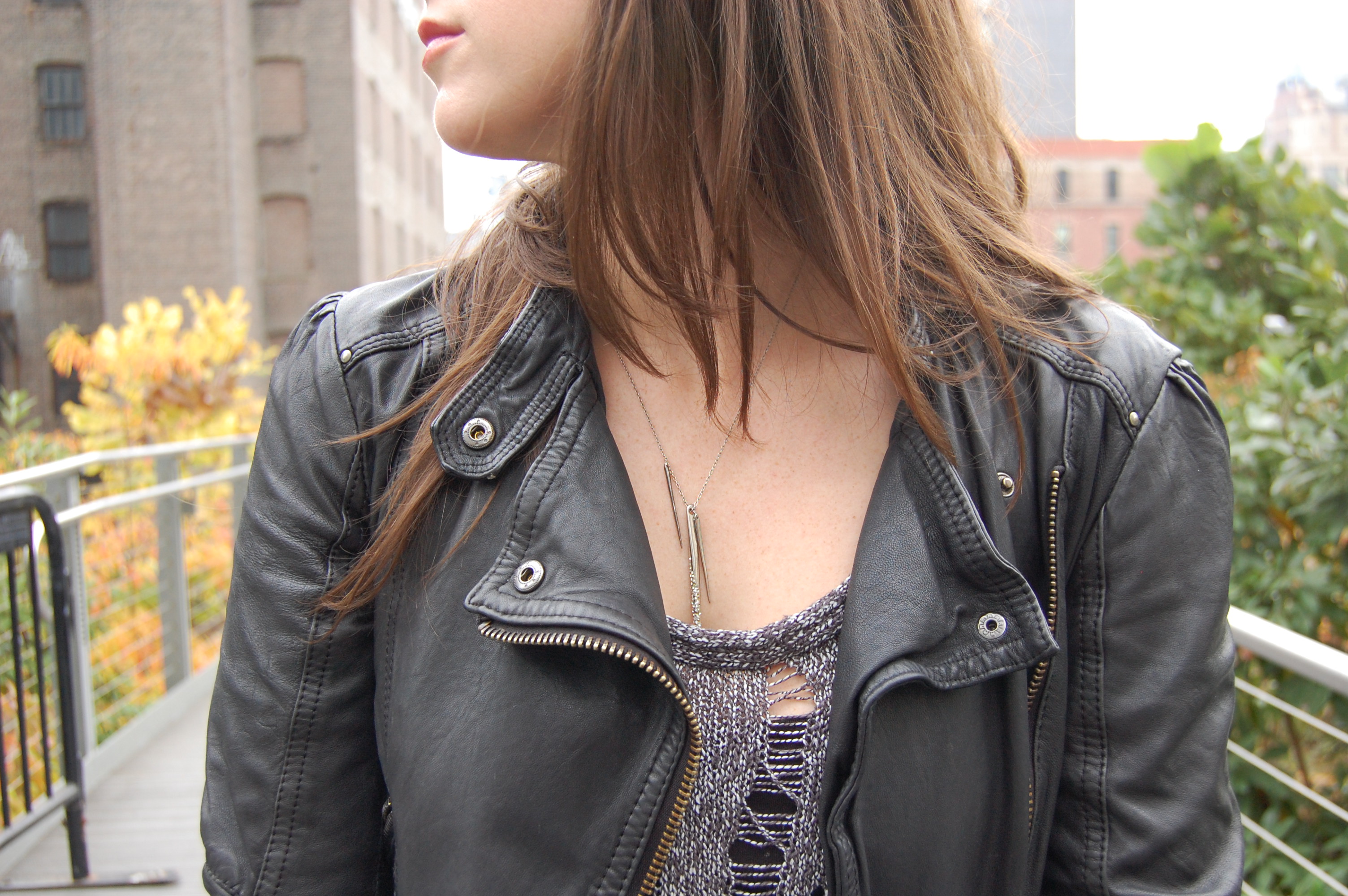 Check out Lauren's portfolio here and join her on instagram for the inside scoop on what's happening in fashion!
To be featured on Your Soul Style, e-mail me directly at yoursoulstyle@gmail.com.