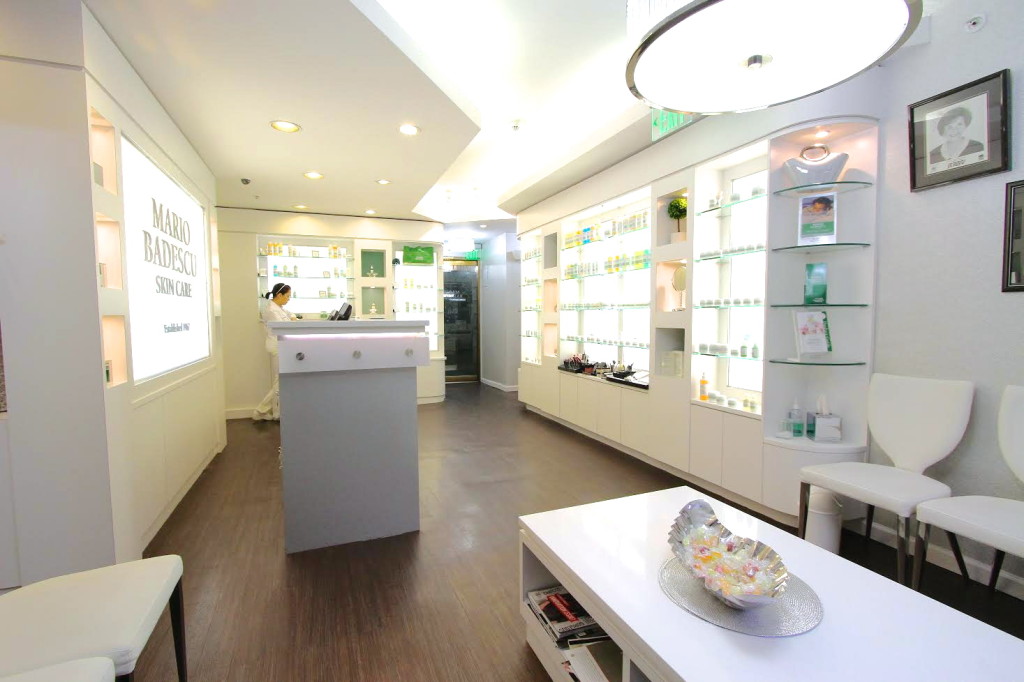 I'm not one for routine facials, but after visiting the Mario Badescu salon in NYC, there is a high likelihood of conversion.  I walked out glowing, both internally and externally and who could put a price tag on that (let me mention here that the facials in Mario are likely the most affordable in NYC!)?  On a quiet block in midtown Manhattan, I stepped into the unassuming space which occupies the first floor of a residential building, and by the large number of clients standing at the front desk (at 2pm on a sunny Summer day), it was quite obvious the Mario Badescu spa means business.  The 36 treatment room facility can accommodate 200 facials daily, along with body massage, waxing, nail services and electrolysis.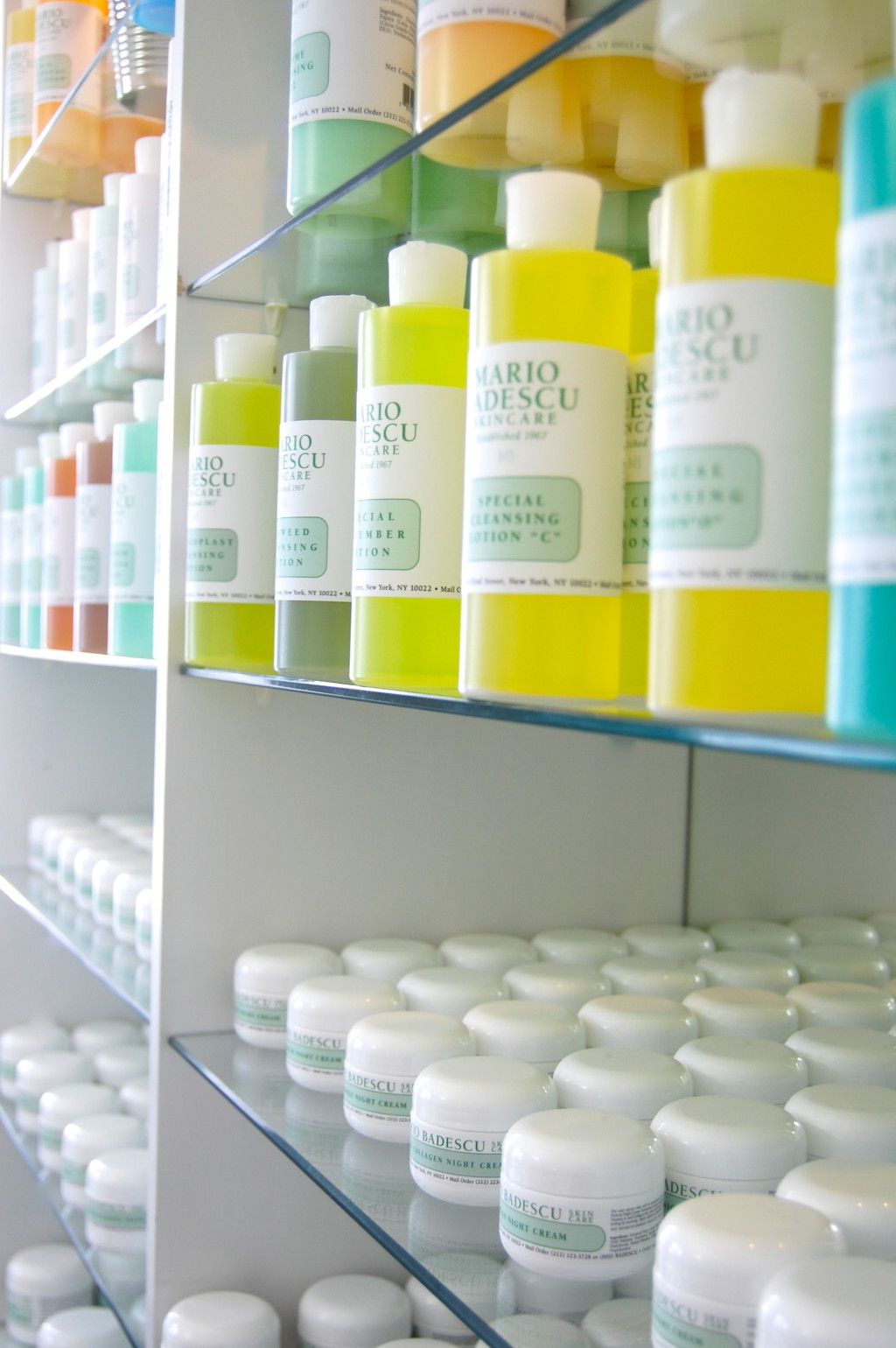 Mario Badescu was founded in 1967 by Romanian born Mario Badescu, an esthetician who gave personalized facials designed specifically for each client, all products made by hand.  Eventually the demand became so high that Mario created a packaged line, moved from his second floor apartment to the building's main floor and began to operate with a staff of estheticians.  Since his passing, the company is run by the Cabasso family, who own and operate Mario Badescu Skin Care and are dedicated to the founder's philosophy of gentle, effective, skincare.  The skincare line has gained notoriety worldwide and is now available in over 20 countries.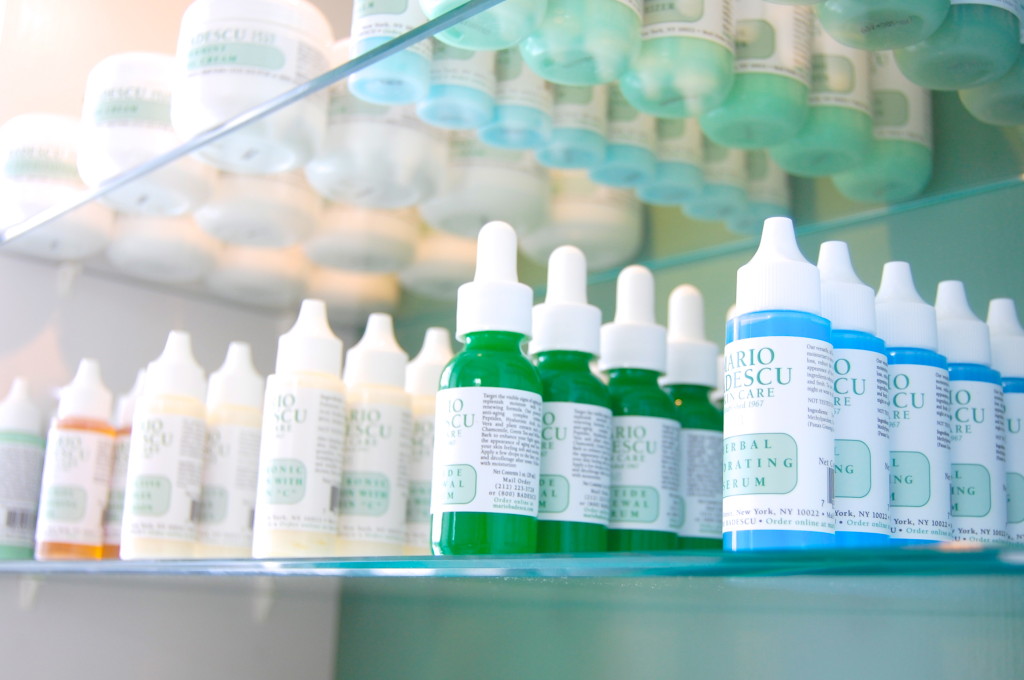 A few minutes after arriving, Julia, one of the on-staff estheticians scooped me up.  Leading the way down a hidden corridor into a dimly lit treatment room, I undressed and settled on the comfy bed.  Julia kicked off with the non-negotiables for healthy skin: 7-8 hours of sleep, SPF, a healthy diet, plenty of water and of course routine facials.  As she began stroking my face, I quickly melted into the table.  Through each step, we combined her recommendations with my personal preferences (a vitamin C peel vs. glycolic since I am a sun worshipper) to establish a proper skincare regimen that I was comfortable with.  The Mario Badescu Skincare line is comprised of over 150 skin care products including cleansers, toners, moisturizers, eye cream, night creams, serums, masks, exfoliants, sun products, bath and body products.  Utilizing natural ingredients like, seaweed, aloe vera, papaya, chamomile, rosehips and cucumber, the range provides products that effectively address a multitude of skin types and issues.  Mario's products are also locally made and never tested on animals!  The magic mask (a concoction of secret ingredients and not for sale, making it worth the trip there just for this!) was by far my favorite part of the experience.  Julia applied it and stepped out for fifteen minutes.  While my face soaked in the nutrients, and my hands were warming in the hydration mitts, I pretty much passed out, no small feat for my anxious, jittery NYC hustling self.  A few more potions and lotions later, I was putty in Julia's hands and my skin was all shiny and new (and fresh faced and clean and hydrated and glowing and, and and…..this list is sort of endless).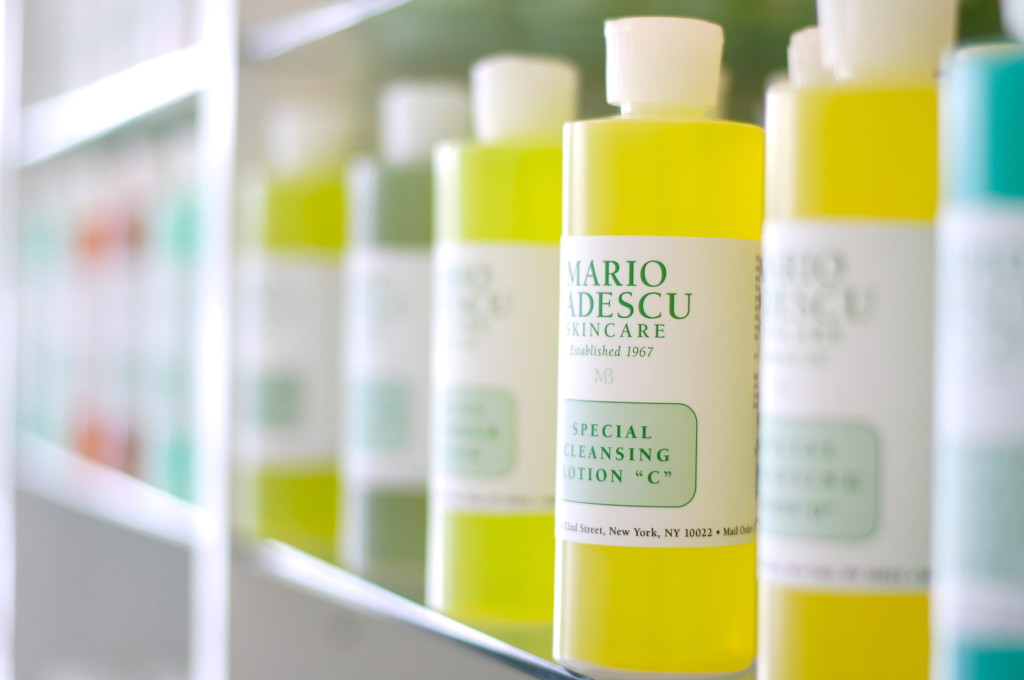 When my treatment was complete, I was given a thorough and thoughtful one on one consultation to discuss my skincare and how to maintain the regimen.  We went over all of my specific needs and how to address them.  At the Mario Badescu Skin Care Salon no appointment is necessary to have a complimentary product consultation during which a skin specialist will analyze skin type and create a custom skin regimen.  To offer the same service to those who are not local to New York City, an online consulting feature has been added to the Mario Badescu website.  This enables first time customers to fill out a short questionnaire and receive product recommendations and a sample regimen by mail at no cost.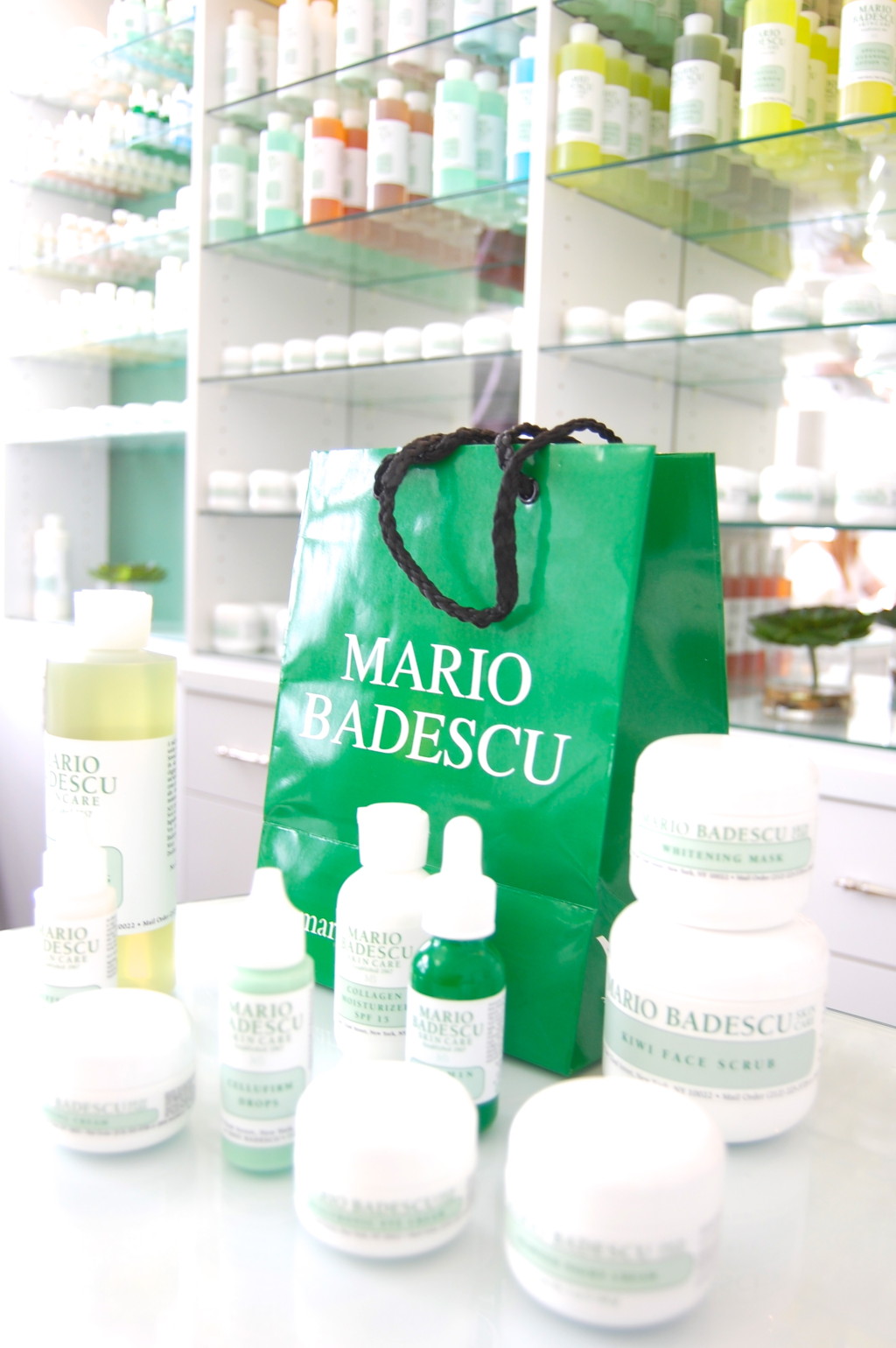 I walked away with a bag full of skincare dreams come true and I've been upping my game since that day.  So far, SO, SO good.  My face is feeling super clear, healthy and the aforementioned – glowing!  I've fell in love with the Vitamin C Serum which is evening out my freckly skin (not eliminating – I love them, but balancing the tones), the Oil Free Moisturizer (SPF 30) which I used all weekend in Montauk, the Buffering Lotion which is miraculously helping with two painful breakouts and my good old stand-by, which I will never ever (EVER!) stop using, the Enzyme Cleaning Gel.  It's perfection in a bottle.
Mario Badescu is located at 320 E. 52nd Street on Manhattan's East Side.  If you are local or in town, be sure to head over for a visit!  You guys really need to check it out.  I promise, you won't be disappointed.  In the meantime, pop over to the site to shop their full line of goods and to receive your free consultation!
Also be sure to follow Mario Badescu along on Facebook, Twitter, Instagram, or Pinterest for daily updates.
A special thanks to Nicole and Julia at Mario Badescu for such an epic experience.