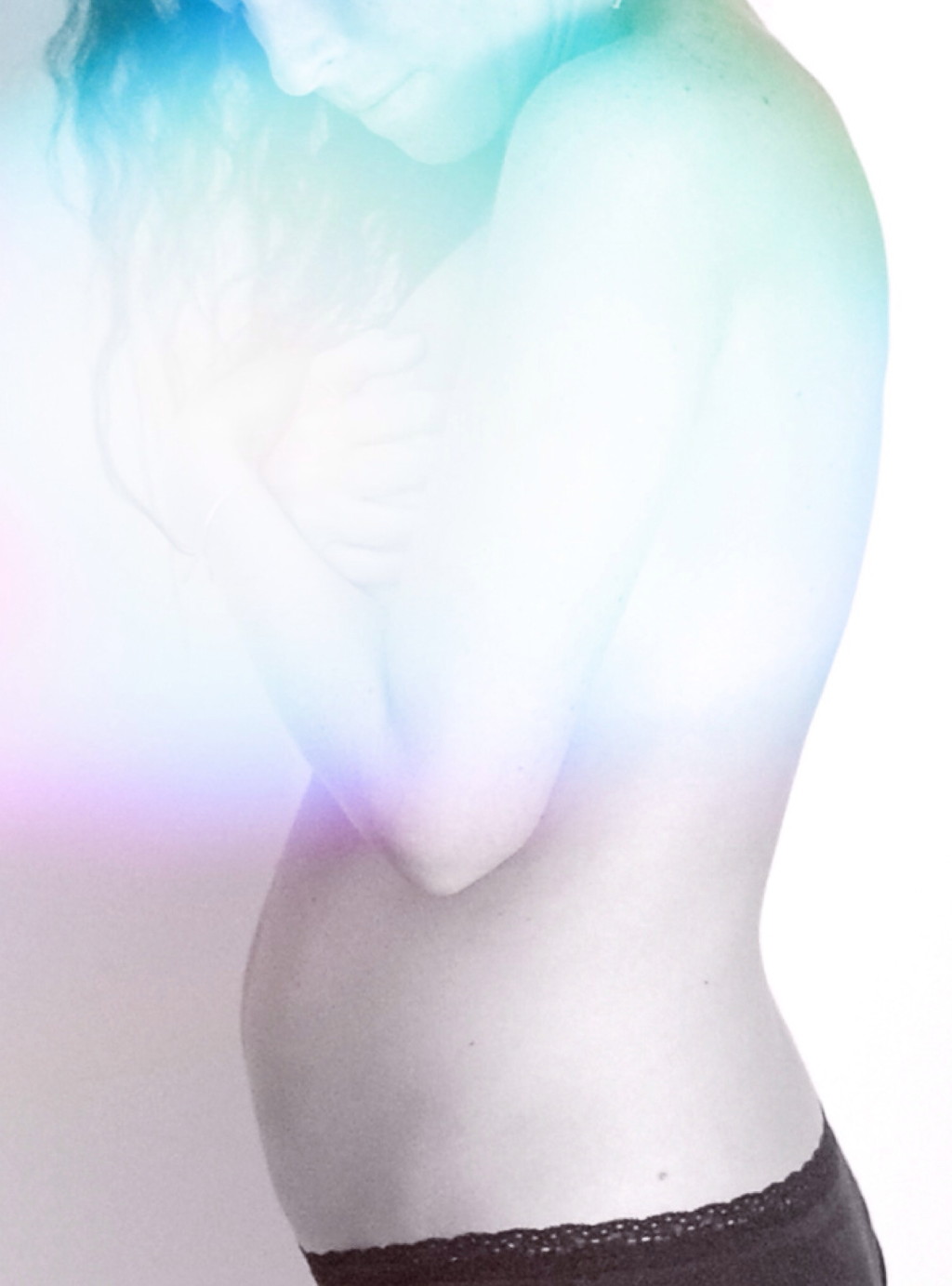 I consider myself a pretty balanced person and while I engage in healthy habits that include clean eating, mindfulness based practices like therapy and reading a plethora of books on mental and emotional health, I'm not perfect. I don't exercise, I drink caffeine, I can easily fall down the rabbit hole of anxiety (and sometimes depression) and while meditation is something I've dabbled in before, I haven't incorporated it into my life in a way where it's become routine. With that being said, since becoming pregnant it's triggered a strong desire to put more energy into the areas of my life where I felt things were lacking.
This is a time to be strong. Not only to prepare for birth, but to become a healthier person and prepare for motherhood in general. I don't have children yet, but I do know that the demands of parenting are great and it take intense amounts of energy, patience and strength to stay in balance. I want nothing more then to be a woman who can endure the roller coaster ride of not only pregnancy, but motherhood as well. And with that, I'm making a commitment to get myself to an even steadier and healthier place.
I thought about all of this in my first trimester, but wasn't able to incorporate any of these new practices. My barely there energy was used for the basics like eating, daily chores and work. And I wasn't ready either. Now that things are shifting in week 14, I'm slowly beginning to make some change.
On Monday of this week, I started to meditate for ten minutes every morning using an application called Head Space. I'm going through the 10-day trial before committing to the yearly subscription, but so far so good. It has not been easy but I'm sticking with it because there has been so much information on mindfulness-based meditation that confirms its positive impact on your overall health and well-being. A recent study conducted by Harvard University has proven that meditation can actually rebuild the brains gray matter in 8-weeks! Baby boo definitely deserves this small sacrifice, don't you think?
As far as activity goes, I'm beginning prenatal yoga as well. While I'm going down kicking and screaming, my friend Mika who specializes in prenatal yoga has offered to work with me weekly to help get my body strong and ready over the next 6 months. Another friend Corinne, founder of Birthing Mama Yoga has also sent on her Birthing Mama program which goes from week 14-42, and provides a weekly prenatal yoga video, developmental benchmarks, recipes/nutritional recommendations, self care practices and 6 audio recordings of guided meditations/relaxations. And there is a daily prenatal yoga class offered at Jivamukti which I will get to as well.
I don't expect to become a super yogi, or a mindfulness-based meditation expert, but like with anything, if not now, then when? Whether you're expecting a new babe, making change for the new year, or have just decided that you're ready to embark on a spiritual and emotional journey to holistically heal from the inside out – any of these practices can be for you. I plan on taking baby steps – literally.
I will keep you posted on my progress, and if you have any tips for reducing stress, and increasing overall strength and wellness (be it physical or emotional), please send my way. I would love to hear your suggestions. I'm also looking for additional prenatal classes offered in the Union Square/West or East Village area (aside from Jivamukti) so if you know of any – please, do tell!
Wish me luck!
Have a fantastic and restful weekend.