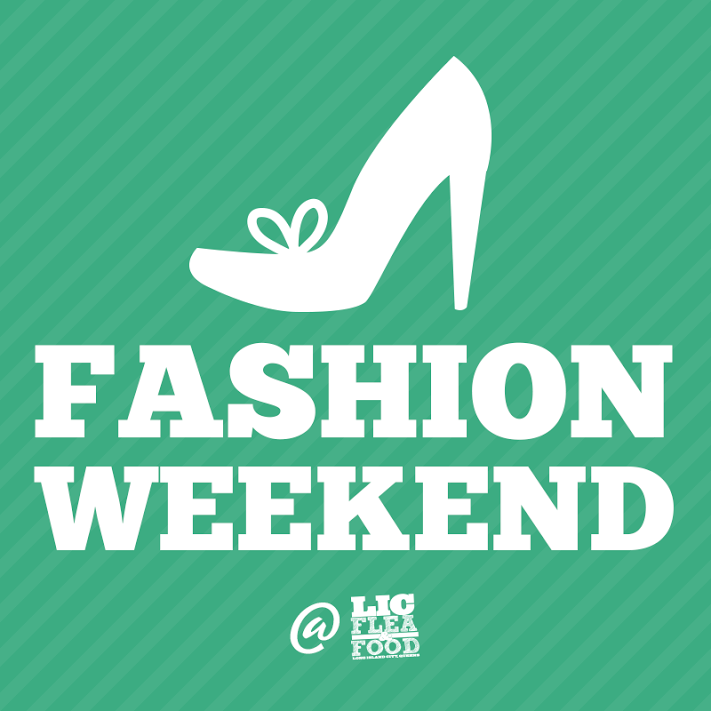 Hello and happy Friday! In honor of New York Fashion Week which kicked off yesterday, I've been invited to judge a fashion contest at the LIC Flea Fashion Weekend event. I've always been a mega fan of flea markets, and growing up used to make weekly visits with my Mom and/or friends to check out the goods. I remember in middle school picking out my first pair of bell bottoms at Bonnie's Jeans which was the popular denim booth. Think cut off denim shorts with printed tights and a floor length open cardigan atop. I was also obsessed with the guy that sold Grateful Dead patches of which I sewed onto my backpack. Yup, that was me.
Flea markets have certainly evolved since then and LIC Flea is full of emerging and local designers, who this weekend will be highlighting vintage, curated, and hand-crafted clothes and accessories. It'll be up to me to choose my top three favorite vendors in three categories: apparel, jewelry and accessories. There will also be a fashion show! Super excited to be a part of an event that supports new, local and emerging designers. Join me on on Saturday and Sunday from 10am – 6pm in celebrating NYFW and LIC Flea Fashion Weekend!  
LIC Flea is located in Astoria at 5-24 46th Avenue at the corner of 46th Avenue and 5th Street, and just a short walk from the 7, E, M or G train.  
See you there! x jenny