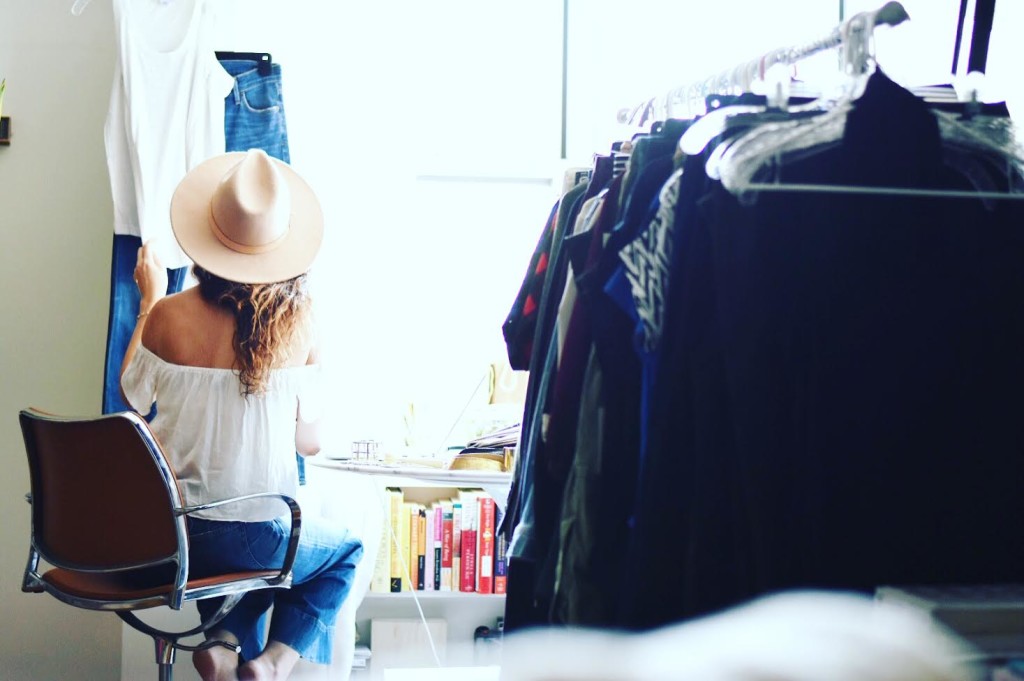 August is here, and if your e-mail is anything like mine – the inbox is being infiltrated with both 'Summer Sale' alerts and 'New Arrivals' for Fall. That said, it's time to get our closets in order for the season ahead. This past Spring I did a soft launch with some of my existing clients of a new service that I'm really excited to tell you about called ' STYLE MY CLOSET'! It was such a huge success that I'll be rolling it out and offering to all of you!
It works like so: while I realize it's difficult (and expensive!) to shop for newness each season, there IS a cost effective way to re-work your closet so it feels like you've gained a completely new wardrobe from what already exists. No money spent. No more excess to add to the already overflowing assortment. Both sustainable and price conscious. MAJOR WIN! We typically get stuck in our getting-dressed routines, and it's hard to step back and view your wardrobe from a fresh perspective with innovative ideas. So this is where I step in, as your trusty Personal Stylist, styling new head-to-toe looks for you with what's already on hand! You won't be spending a dime on new clothes, will be decreasing your carbon foot print, AND after I leave will feel like you just went shopping. The 'STYLE MY CLOSET' service includes the following:
Styling Evaluation to plan seasonal wardrobe
2 OR 4-hour at-home Styling Session
Photographs of all head-to-toe looks
Personal Style Guide which includes all of your seasonal looks
Curated Shopping List (if you want to purchase any new pieces)
Head over to the services page for rates and details, and contact me @ jenny@yoursoulstyle.com to get ahead of the game and book your appointment today. I look forward to seeing you soon!