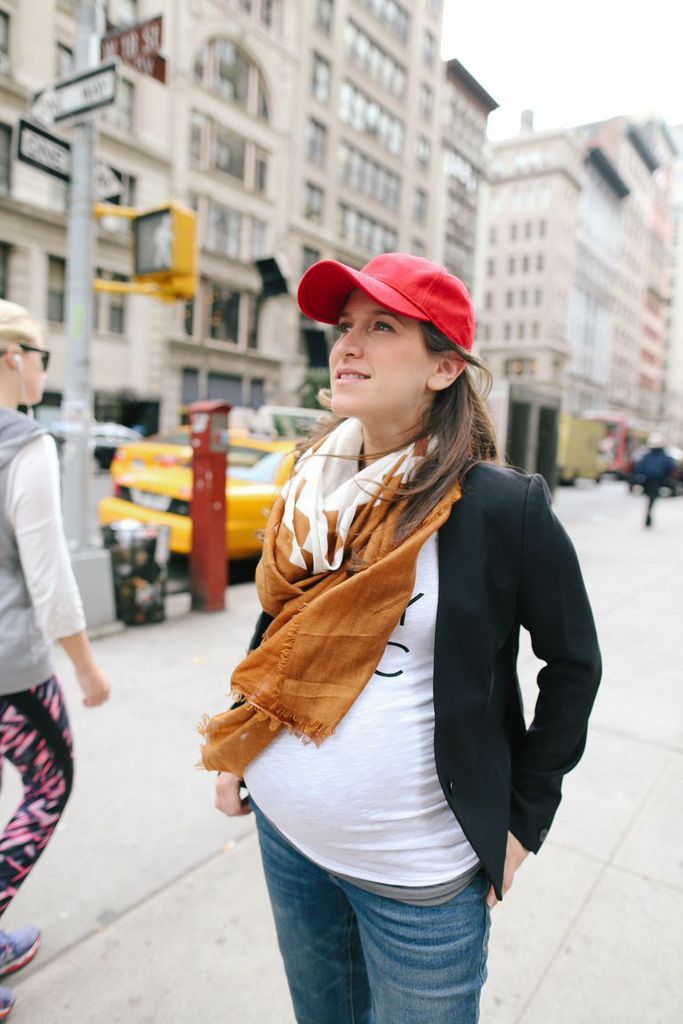 There are two things I think we can all agree on – our love for food and our love for shopping. Am I right? I'm super excited to bring you guys some fantastic information today that will satisfy your appetite for both (or either)! My friends over at Well Rounded NY teamed up with first time mama-to-be Rachel Drori, founder of a new organic, ready-to-blend smoothie delivery service Daily Harvest, who rounds-up her favorite spots to grab a snack on-the-go in NYC. Hu (short for Human) Kitchen tops her list, which is one of my favorite go-to local food spots too, with a paleo menu to die for (you gotta try the chicken soup)! Head on over to Well Rounded to peep what else she included on her cravings crawl around NYC.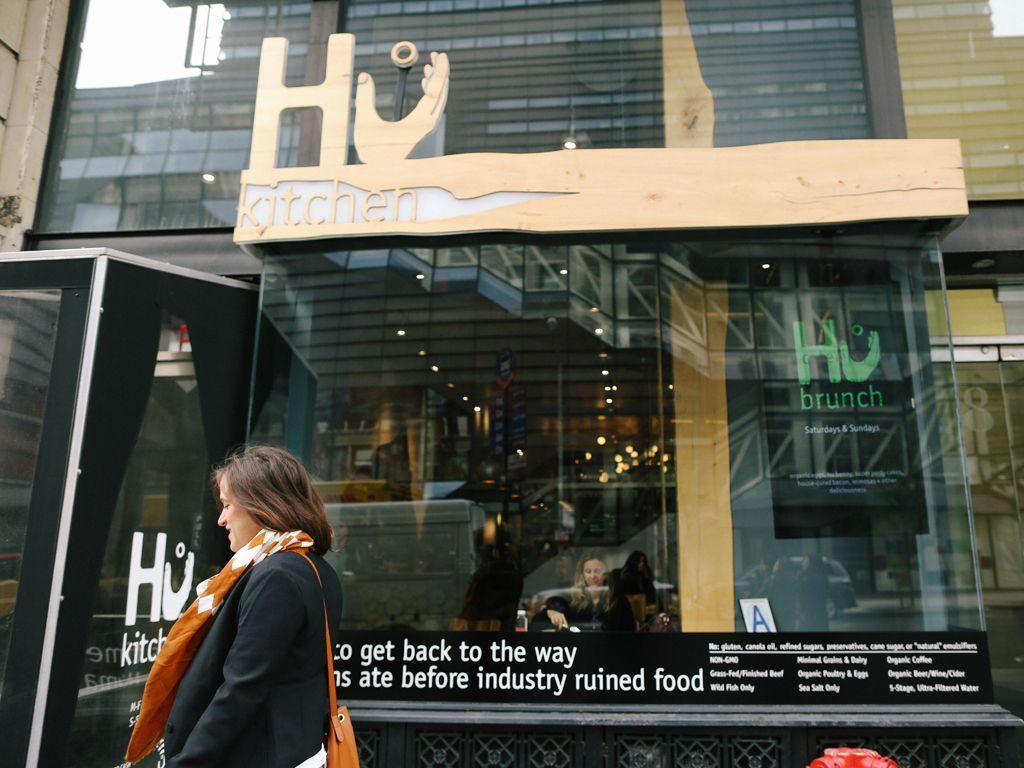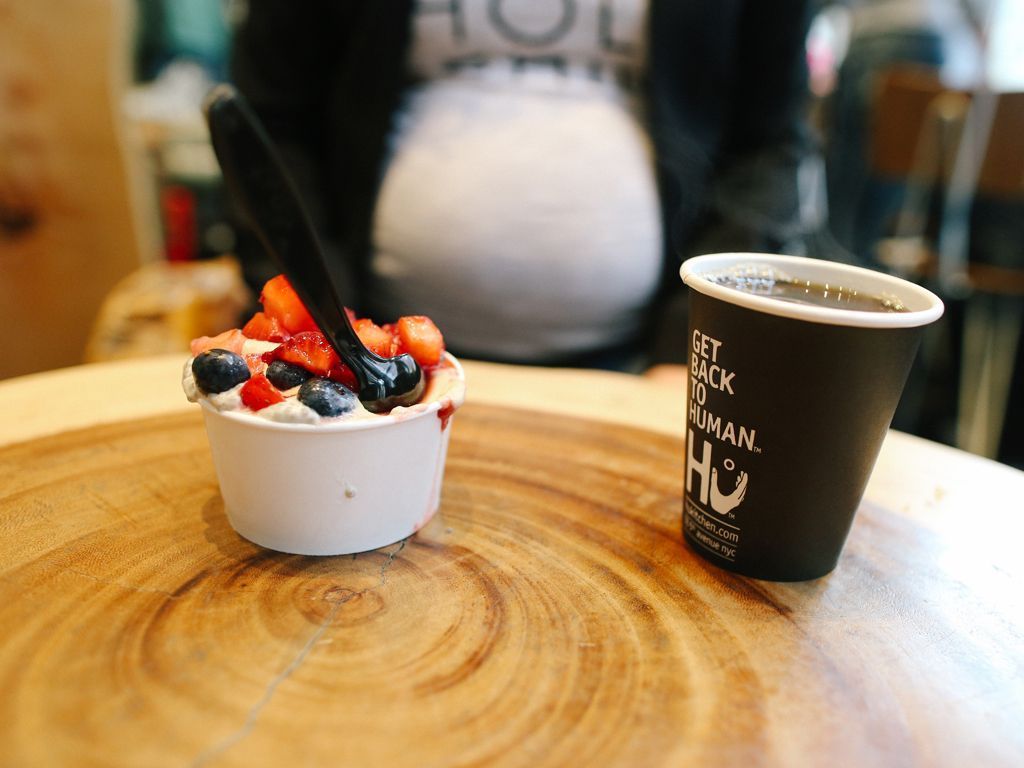 While she hopped around town, giving us the tour de food, I couldn't help but notice her adorable head-to-toe ensemble from Old Navy. Old Navy is one of the best for baby-bump days because the price is so affordable while your body is in flux, but Old Navy is also perfect for scooping up key pieces no matter what state your shape is in. I've currently got my eyes on this buffalo plaid, this ivory cable sweater dress (i'd size up and wear it oversized), this popcorn knit sweater, and this bucket bag.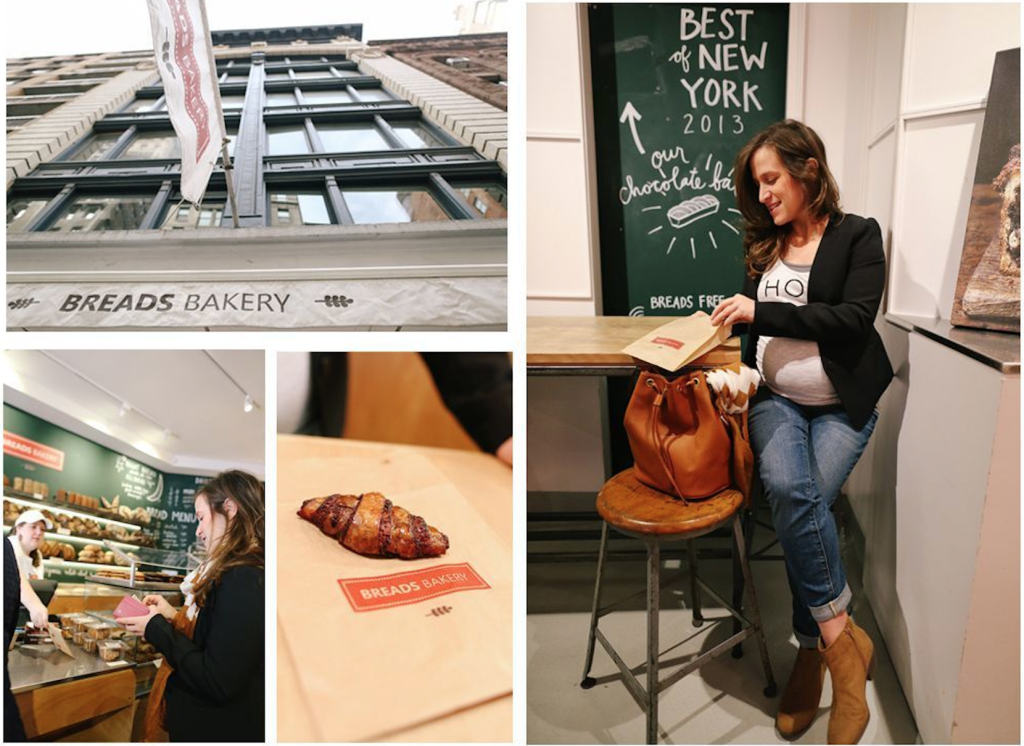 Saving the best for last, Well Rounded has got a pretty kick-ass give away going on where you can win a $100 gift card to spend on all the Old Navy goodies you're checking out! Anything to use towards maternity clothes, leggings, basics, whatever makes your soul style heart go pitter patter. Click on over to Well Rounded NY for the super easy details! All you need to do in order to win, is sign up for their newsletter and tell them your fave fall fashion item from Old Navy in the comment section. It's that simple! Giveaway ends on 10/26. Enjoy!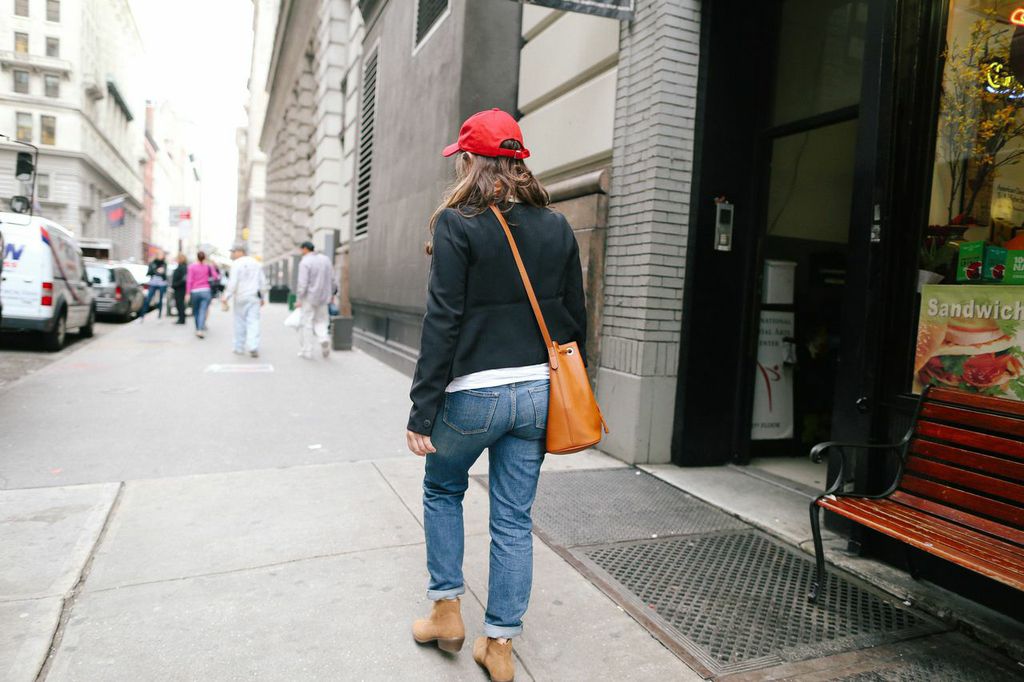 SHOP RACHEL'S LOOK (all Old Navy): jeans // t-shirt // blazer // booties // bucket bag // scarf // felt cap
photos via lindsey belle