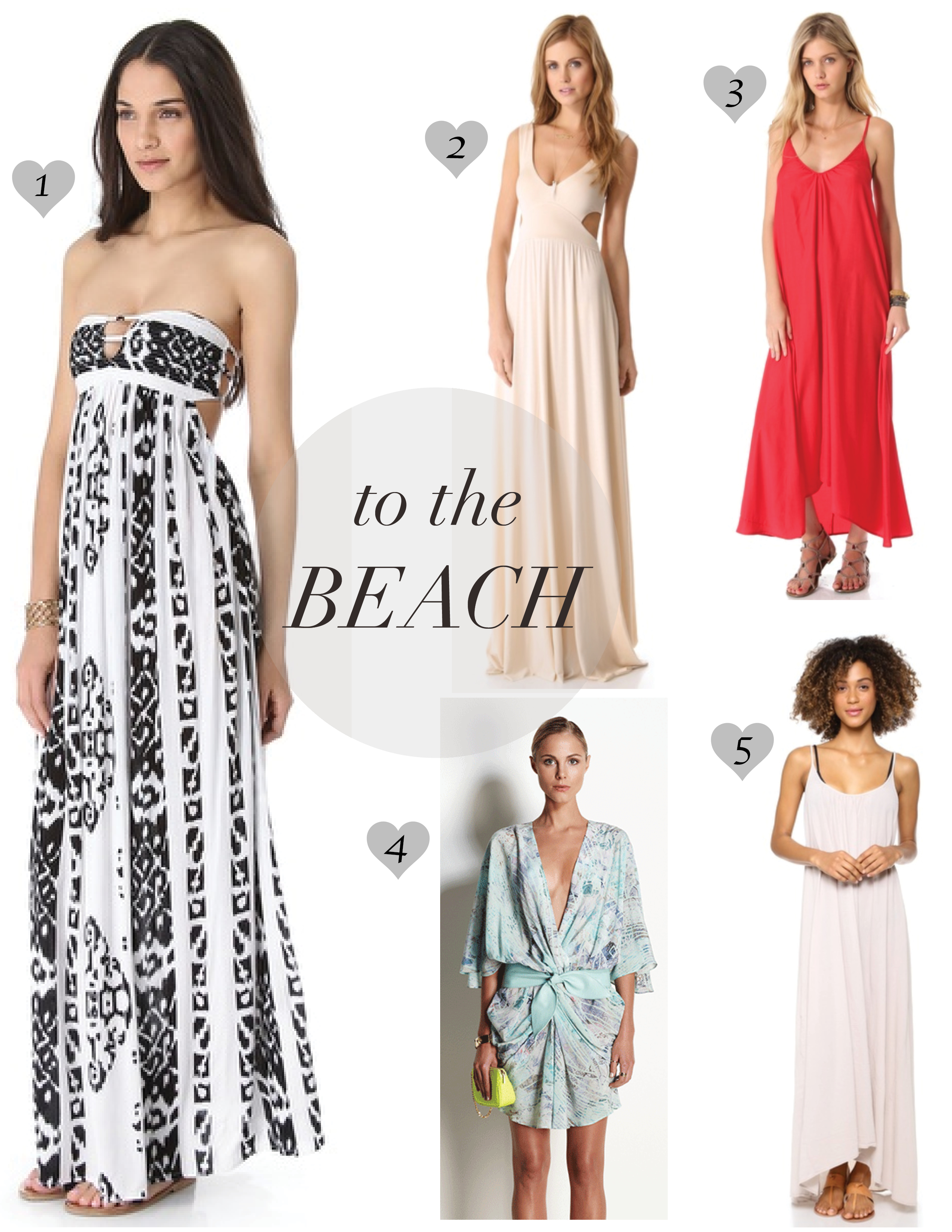 I'm constantly on a mission for beach vacation dresses, even if a beach vacation is not on the horizon.  No matter what the time of year, I wind up in the dress section when on my favorite shopping sites.  Weather permitting I'd wear this style on any given day, but unfortunately it's not an option since I live in New York City.  Fortunately however, we leave tomorrow for the caribbean where for the next seven consecutive days, the only thing you'll find me in is either a bikini, a cover-up and yes – a flowing, beachy dress.  After lazy days of reading, relaxing, ocean dips and deep thought – there is nothing better than slipping into a silhouette that feels like air.  I know – rough.  Here are a few styles I've got packed in my bag, all available online now (with a couple on sale!).
SHOP IT:  1. Indah flamingo maxi dress, $146, shopbop.com // 2. Rachel Pally cutout dress, $238, shopbop.com // 3. ONE by Pink Stitch resort maxi dress, $84, shopbop.com // 4. Talulah drape dress, $321, revolveclothing.com // 5. 9Seed tulum cover-up, $115, shopbop.com
Follow along on instagram since I'll be posting a few photos of beachy goodness!  Until then, I'll be back soon and will have lots to share from the trip!
Have a fantastic week!  xx jenny