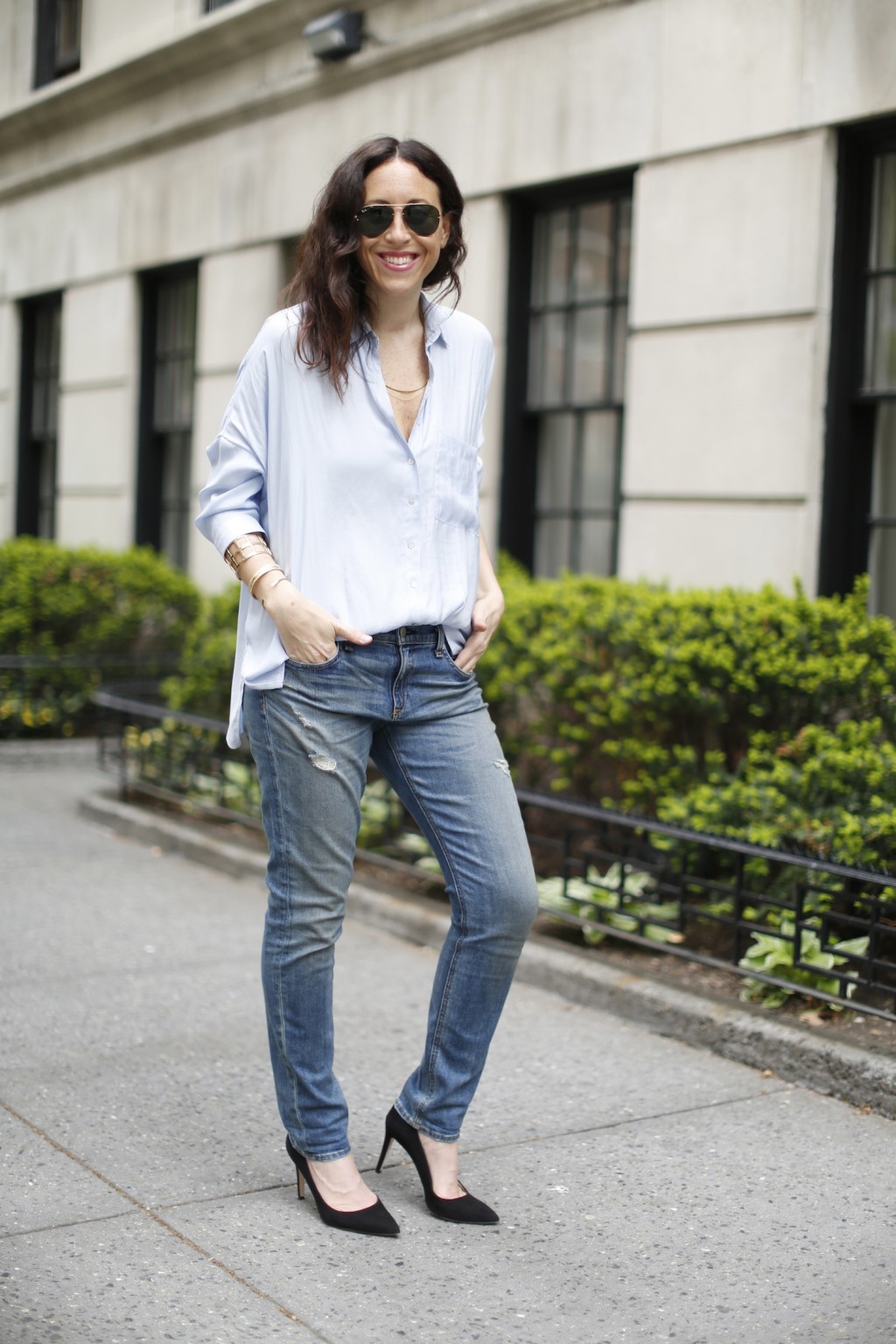 I posted this photo on instagram last week, wearing new Rag & Bone jeans which I captioned, "will likely never leave my body".  Because it's not a secret that finding jeans you love is no small feat.  It's every woman's life long shopping mission to find the perfect, never-take-off-my-body pair, and it could take months, albeit years to actually locate them.  Ya know, the ones where you can wear with heels and flats, during the day and night, that are equal parts comfortable and sexy, and which you never have to wash because they always keep their shape?  Um, yeah – this is what my denim dreams are made of.  My typical daily dose of denim is an oversized boyfriend pair, the popular silhouette that exploded last year.  Lately though, I've been coveting ones with the same relaxed boyfriend-y sensibility, but with more sexiness.  Still slouchy and definitely not "skinny", but a straighter, more legit masculine cut.  I also wanted full length instead of the typical boyfriend ankle.
Enter the Dre – Armitage by Rag & Bone.  As I slid them up my body in the dressing room, I immediately knew that me and this pair of denim had a long-term relationship ahead of us.  Not only were they exactly the fit I've been searching for, but they hugged my legs in all the right places, didn't squeeze my waist, were still sexy, comfortable, and the wash was on point.  Worth every dime, this is one of those instances like we've discussed about investment pieces.  I'm not saying every single pair of jeans you own should be expensive.  But for the PERFECT PAIR, the sky's the limit.  You can't put a price on pants you'll live in.  Literally.
The Dre comes in a variety of washes including white.  Pop on over to Rag & Bone and give them a go.  I promise you won't be disappointed.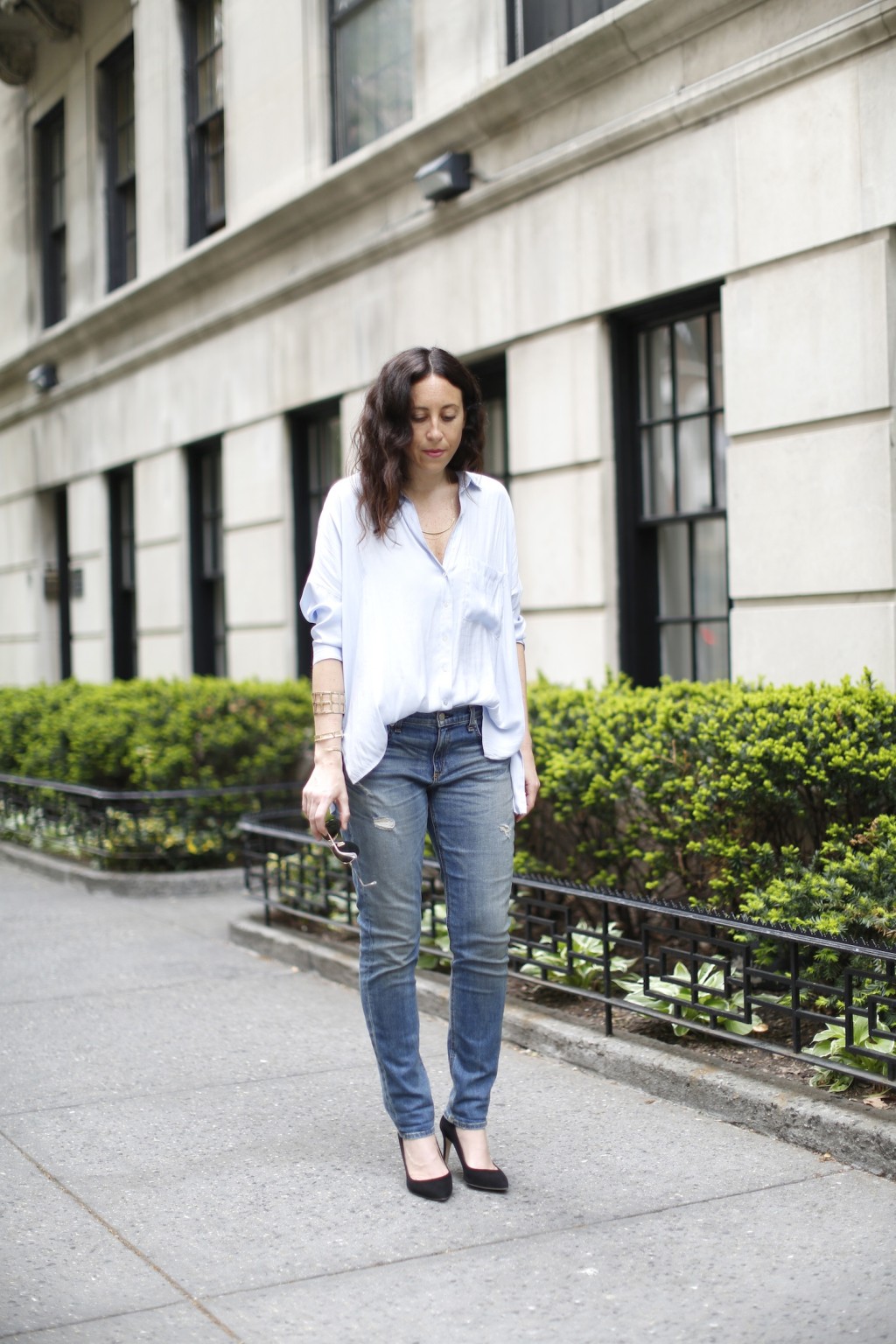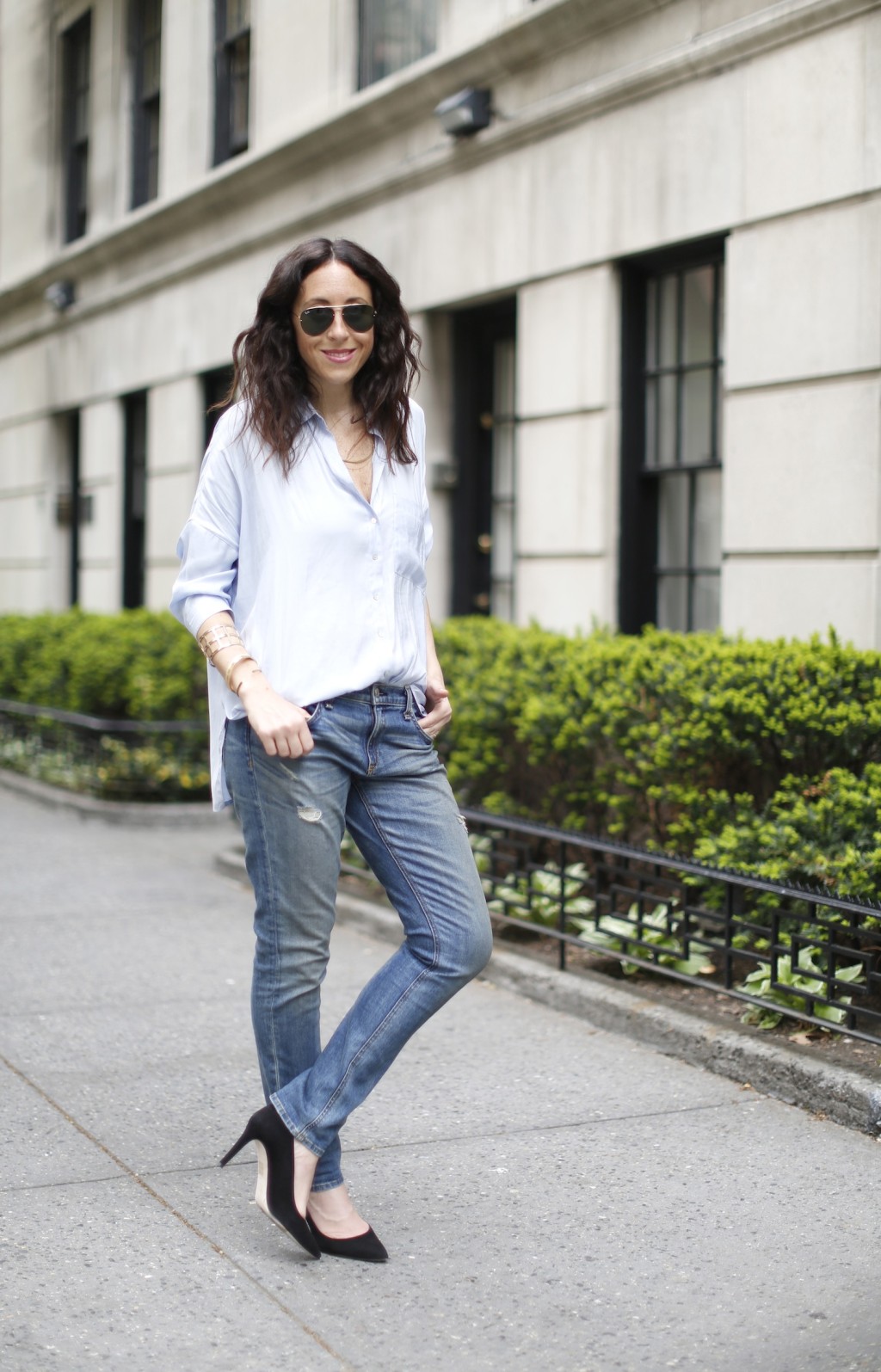 photos via svetlana blasucci