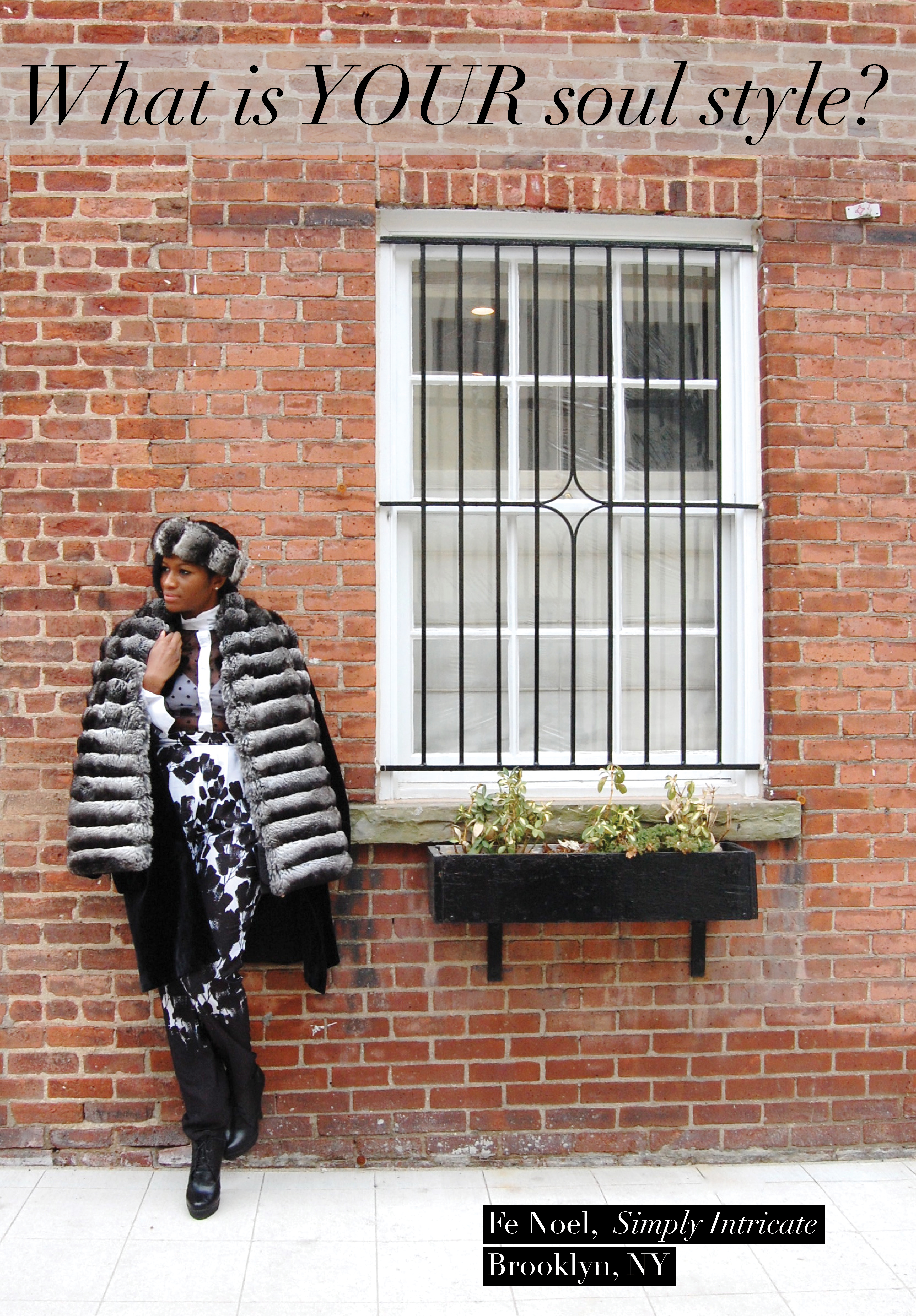 There is nothing more inspiring to me than an ambitious young woman who's pursuing her dreams.  Someone who radiates with creative energy and has the courage to bring their art to life.  Felisha Noel, owner and designer of the clothing line, Simply Intricate, is exactly that girl and I couldn't wait to get my hands on her for a feature post.  Fe (pronounced "Fee") is a born and bred Brooklynite who came into the fashion industry in a pure and organic way – her skills were learned through application and hands on experience.  While going to school and working towards her degree in finance, she began by opening up a clothing boutique in Crown Heights, Brooklyn called "The Wagon", which carried high end vintage mixed with some trendy pieces.  The shop remained open for four years and after closing its door, Fe took with her a desire to develop her own line, one that would combine the beat of New York City streets with high end luxury.  Simply Intricate was born in 2011.  "Defined by simple silhouettes, plunging necklines and comfortable fabrics, each design exudes an innovative mix of sensibility and sensuality. Created for the uptown downtown gal who is not afraid to be chic and daring, the brand also curates a lifestyle for the young and fearless."  Fe is dedicated to not only the pieces that she designs, but the emotional experience she can provide for her clients.  Just like Your Soul Style's philosophy, her goal is is to enhance what's already inside of you.  Through the lens of Fe's vision, the line continues to grow and evolve, keeping things feminine and classic while also staying true to it's foundation of refined sexuality.  The Spring 2014 collection is inspired by old school mob movies – think menswear pastel suits, tailored to the silhouette of a women.  I visited her studio out in Brooklyn and we had a chat about Simply Intricate and personal style too since they are one in the same.  Here's what she had to say about hers…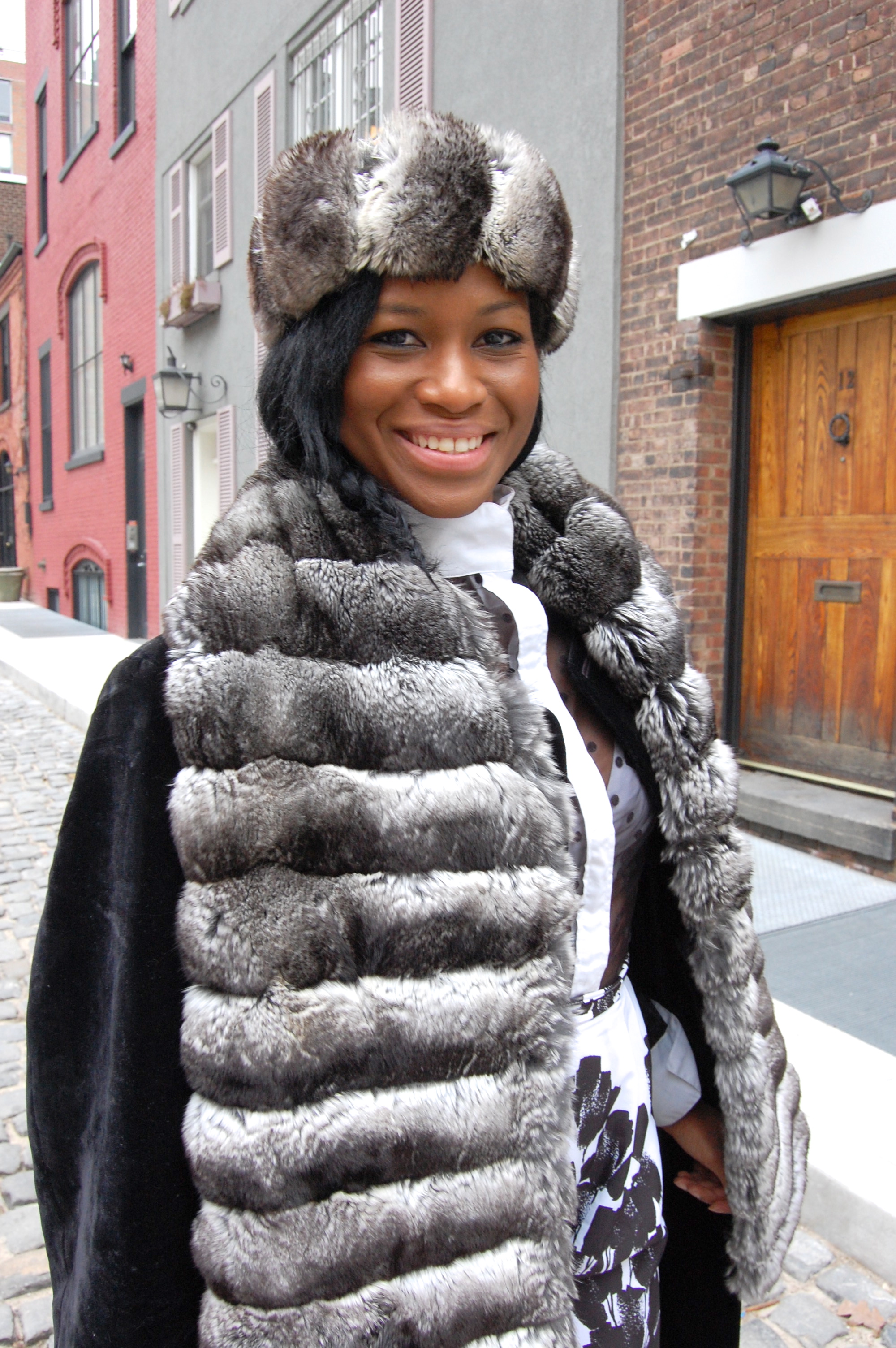 Fe, what is your soul style?
My soul is alive and curious.  I'm always yearning for something different, something new.  For me, monotony is a nightmare.  This reflects in my ever-changing and evolving style.
How do you describe your style?
My style is very feminine, fearless, and sexy.  I love everything about being a woman, especially one that takes risks.  I'm such a dreamer so what I wear depends on how I feel and the role I want to play for the day. Ever since I can remember playing dress up has always been my thing.
What does your style say about you?
My style says, "You see that girl? She has personality and oomph!"  To stand as an individual and create your own style takes courage.  I like to have fun and be daring, but I have high regards for class.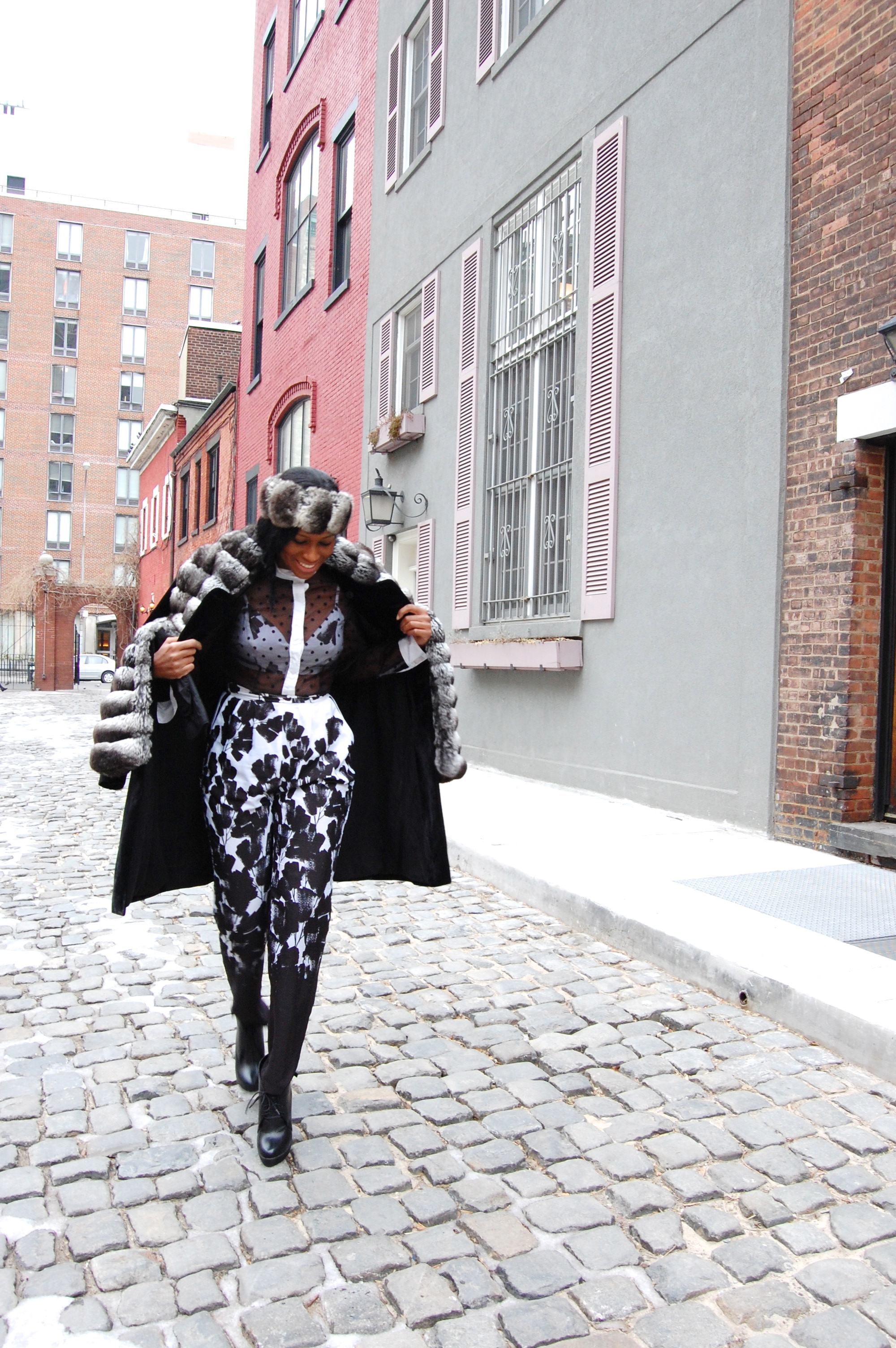 Where do you draw inspiration from?  Do you have a style icon?
My inspiration comes from sultry, classy women both fiction and non-fiction.  I love old school movies where the women are irresistible and powerful.  One of my all time favorite characters is Elvira played my Michele Pfeiffer in Scarface.  I also take inspiration from the men in my life – my male family figures are very tailored suit and tie type of guys and my boyfriend and his group of friends are really into that Brooklyn high fashion street culture.  For me, mixing those two together is perfection, best of both worlds.  Ultimately I feel like inspiration is all around, it's just that some days I take the time to actually notice and acknowledge it.  I wouldn't say I have one particular style icon, but rather a full pot that I mix together.
Did your style evolve over time or has it stayed consistent?
My style is continuously evolving.  When I sit down each season to design for Simply Intricate, I realize how much my tastes have changed.  The older I get, the more refined I'm becoming.  I'm into dressing for the occasion and making sure the fit is right for me.  My look always has to reflect how I'm feeling.  I've learned over time how to appreciate quality fabrics and well-made pieces and to skip the trends.  My ideal closet will start with Banana Republic and Ralph Lauren and end with Alexander McQueen and Tom Ford.  Crazy, right?  Sounds like two different women.  I guess you can say I'm the epitome of a Gemini woman.
Do you have any style challenges?
I love fashion, but I'm very aware that it is also a very expensive habit.  I have to keep myself balanced and focus on being a creator and not a consumer.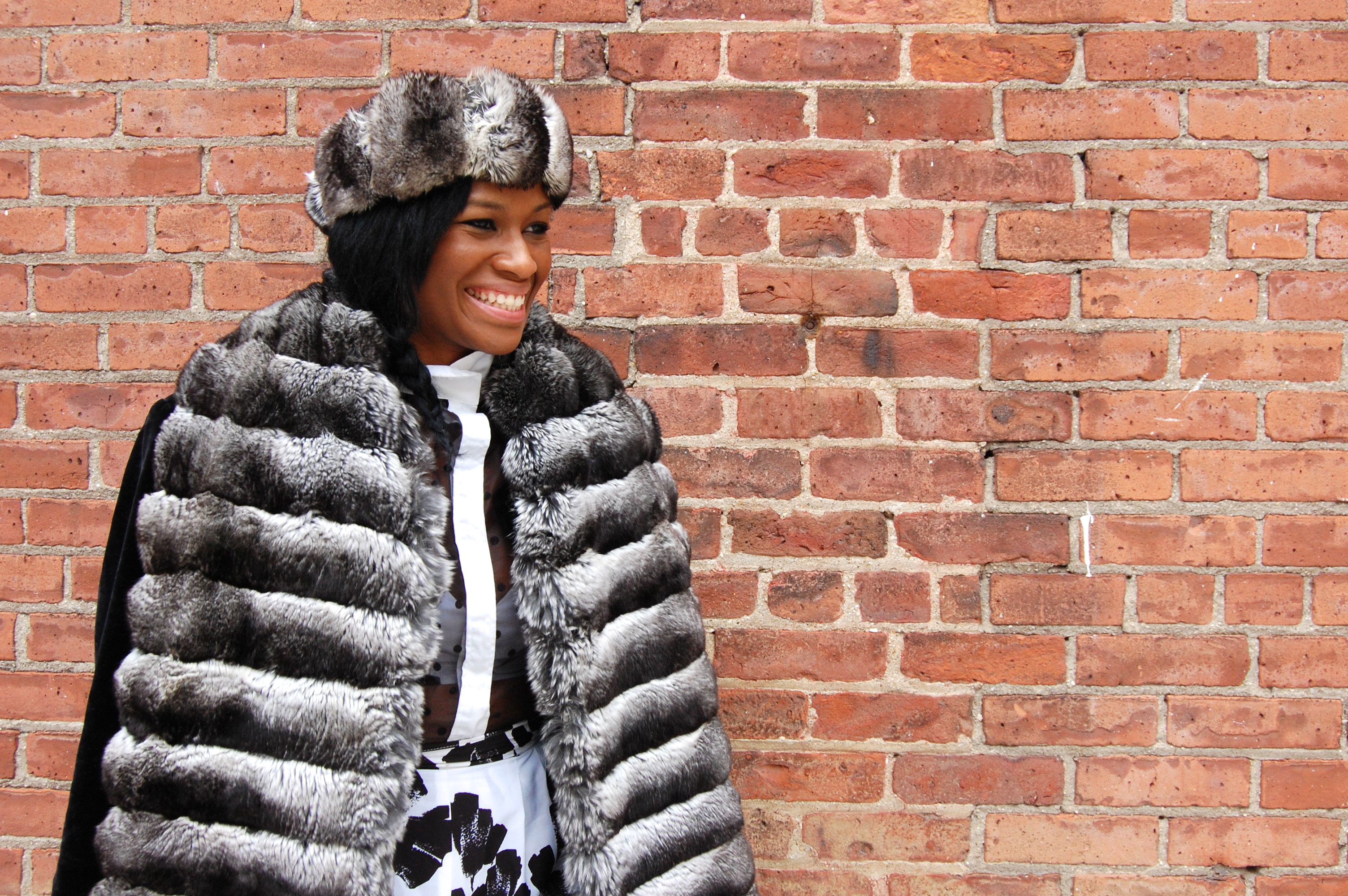 Do you have a favorite fashion/style moment?
My favorite style moment is when everything it just right from my outfit, shoes, makeup, accessories even down to the event.  I hate feeling like I've wasted an outfit, so the event I'm attending has to be perfect as well.  There is nothing more exciting than walking into the perfect place with the perfect outfit.  That feeling that overcomes a woman when she knows she looks good.
And your worst?
My awkward teenage years.  I definitely grew into my look.  Actually my favorite story is the ugly duckling, and of course my favorite part of that story is when she turns into a beautiful swan.
Must have item in your wardrobe?
Everything! (just kidding).  My Chanel riding boots and vintage army green coats with my fur stole. I can survive with just those two items if I had to!
Three things people don't know about you?
I'm obsessed with Mob Movies
I'm afraid of the dark and still sleep with my lights on
I hate the word "diva" & "fashionista"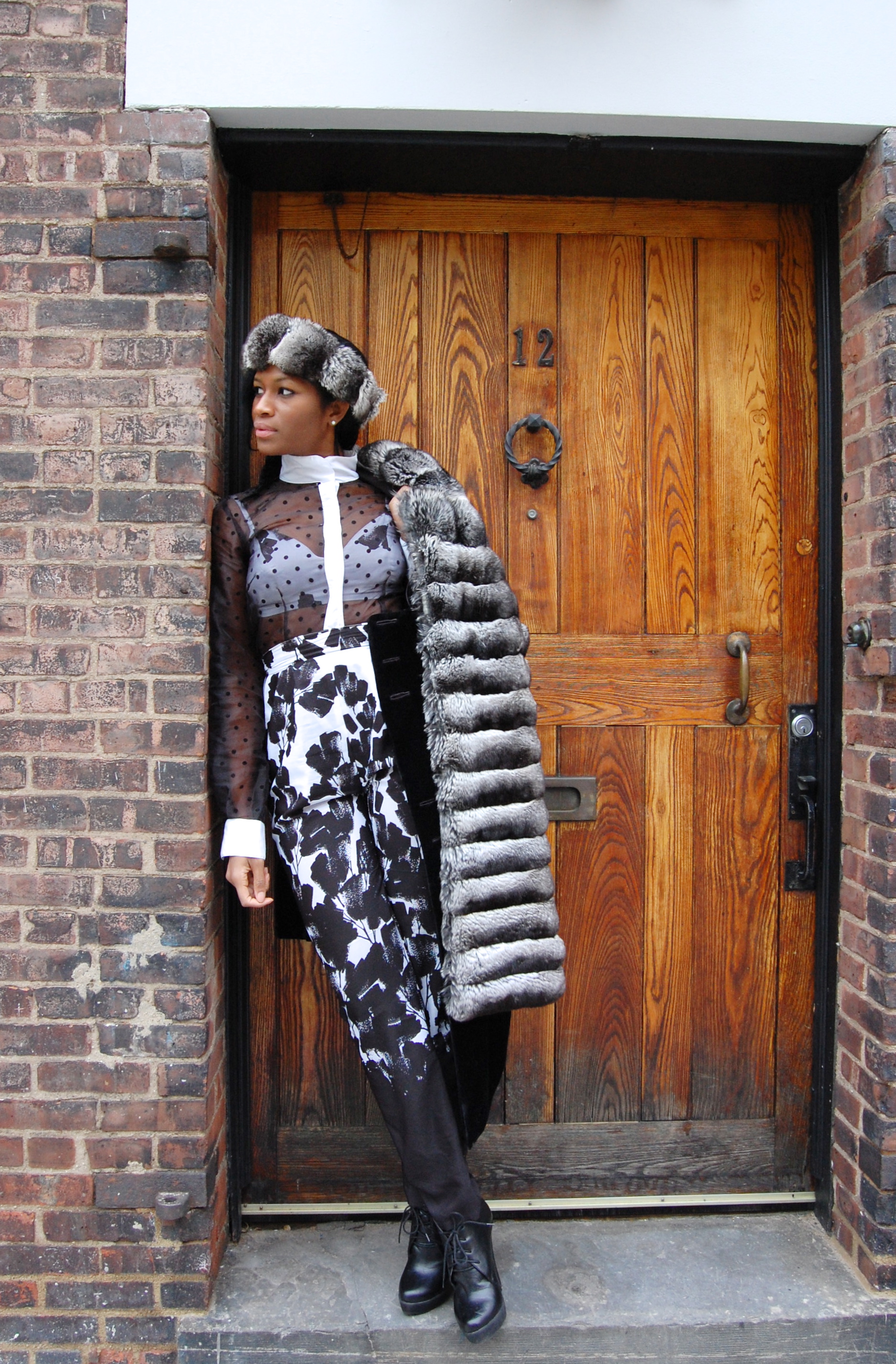 Be sure to check out Simply Intricate's online shop here and follow along on Instagram, Twitter and Facebook.