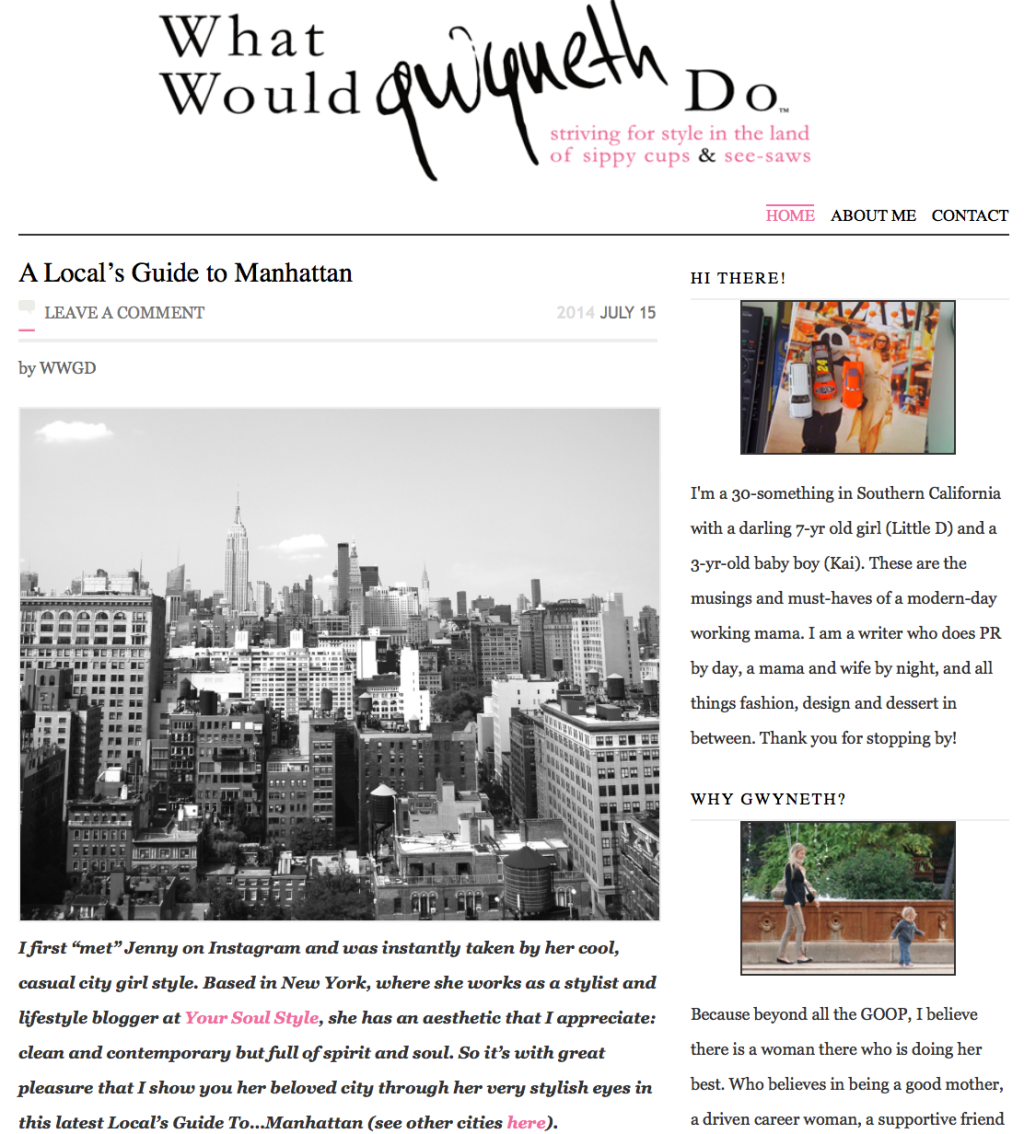 ---
Though I sometimes crave leaving my beloved city behind and b-lining for the beach like mentioned here, I do love New York.  Very early on, I had a desire to move into an apartment in the West Village (a brownstone, obv!) and settle down in the urban jungle.  New York City just lives in my bones, and it always has (and I think always will).  There is no denying it.  With that being said, when I reached out to Raluca, founder of lifestyle blog What Would Gwyneth Do (who is actually living out my fantasy on the beach in Southern California), I jumped at her suggestion to offer my take on a "local's guide to Manhattan".  Uncovering my favorite places "to shop, wine and dine, where to find the best massage, facials, places to take your kids" and so much more, I gave her readers the inside scoop.
Click here to view the post!
Be sure to stay connected with Raluca on Instagram, Facebook, Pinterest and Twitter – a lifestyle blogger with a working mommy slant, her blog (and distinct voice) is one you don't want to miss: relatable, real and relevant! Raluca can also be found on Huffington Post Parents, The Chalkboard Mag and The Conversation.