photo via here
If you would have asked me when I was 8 yrs old to wear a pair of overalls I would have looked at you as if you had ten heads.  I imagine my 8 year old self saying something along the lines of, "Are you joking?  Those are so not me!  Way too boy'ish and not girly enough – not my style".  To give you context, I was the little girl who meticulously spent hours on end picking out Barbie's looks and overalls were not part of the assortment.  They were more suitable for Punky Brewster groupies riding bikes with pig tails and different color socks.
Well…..now I'm 33, it's 25 years later (gasp!) – and truth be told I have a complete and utter new appreciation for this denim onesie.  Who woulda thunk it – oh how times have changed!  About 2 months ago I was perusing instagram and saw a photo of Leandra Medine (photo below) from ManRepeller rocking a pair and I fell off my metaphorical chair.  She was able to pull a look together that not only looked super stylish and chic – but ultra femme and sexy!
photo via instagram
I was on a mission from that point on to find a pair and my timing must have been dead on because I stumbled upon these at yoox in exactly my size.  I immediately scooped them up and now they are happily living in my closet!
*they have since been sold out but you can find similar here and here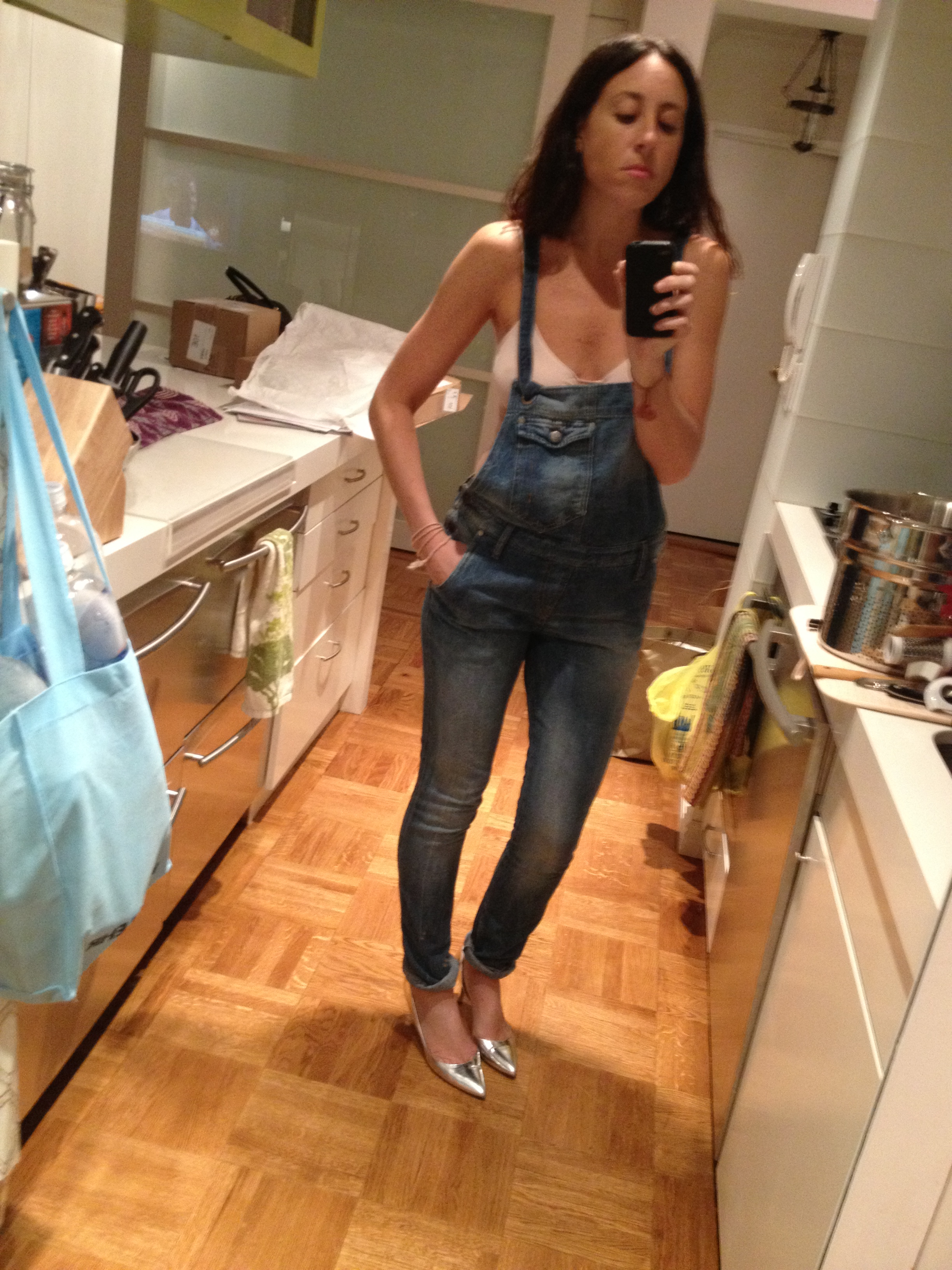 the "try on" sesh
Do you have any clothing hang-ups that are not your typical style but are itching to try?  Need some help figuring out how to make something 'more you'?  Send me an email at yoursoulstyle@gmail.com and let's see if we can find a way to make it work!  xx #yourstyle
*don't forget to follow me on instagram and facebook for more yoursoulstyle goodness!
photo via here