Hello friends!  I hope you had an awesome long july 4th weekend and were able to relax while spending time with friends, family, lovers and babes – bbq's, fireworks, beach – what's better than that?  You'll have to forgive me for falling off the earth last week, but work got cray and I was feeling overwhelmed.  I've had a rejuvenating few days off and am back, ready to carry-on!  I needed a minute to step away in order come back stronger and clearer with some fresh perspective and creativity.  Make sure to pause and take a breath when necessary – it's nourishing for the mind, body and soul!
Okay – so let's get to it!  Since fall fashion is hitting stores – I'm sure you've noticed that summer product is majorly on sale (e-mails flooding your inbox yet??).  My advice is to stock up on the classics bypassing the uber trends you've had your eye on from the beginning of the season.  Although super pretty and compelling with the new 50% off price tag, these will likely be yesterday's news by next summer.   By then you'll be over it and want the new and current trend for spring/summer '14.  Trust me – I've exhausted this method and hopefully learned my lesson.  Too many unworn items with tags still on in the donation pile  – has this ever happened to you?  I've been virtual shopping on my favorite site shopbop and found a few things I've dumped into my cart that I'll certainly wear for years to come.  If you need any advice on pulling the trigger on something you've been coveting – reach out and I'll be glad to help!  Happy sale'ing!  xx jenny
Have a great day, stay tuned for a stellar fall preview later this week and find me on instagram and pinterest for even more soulful style inspiration!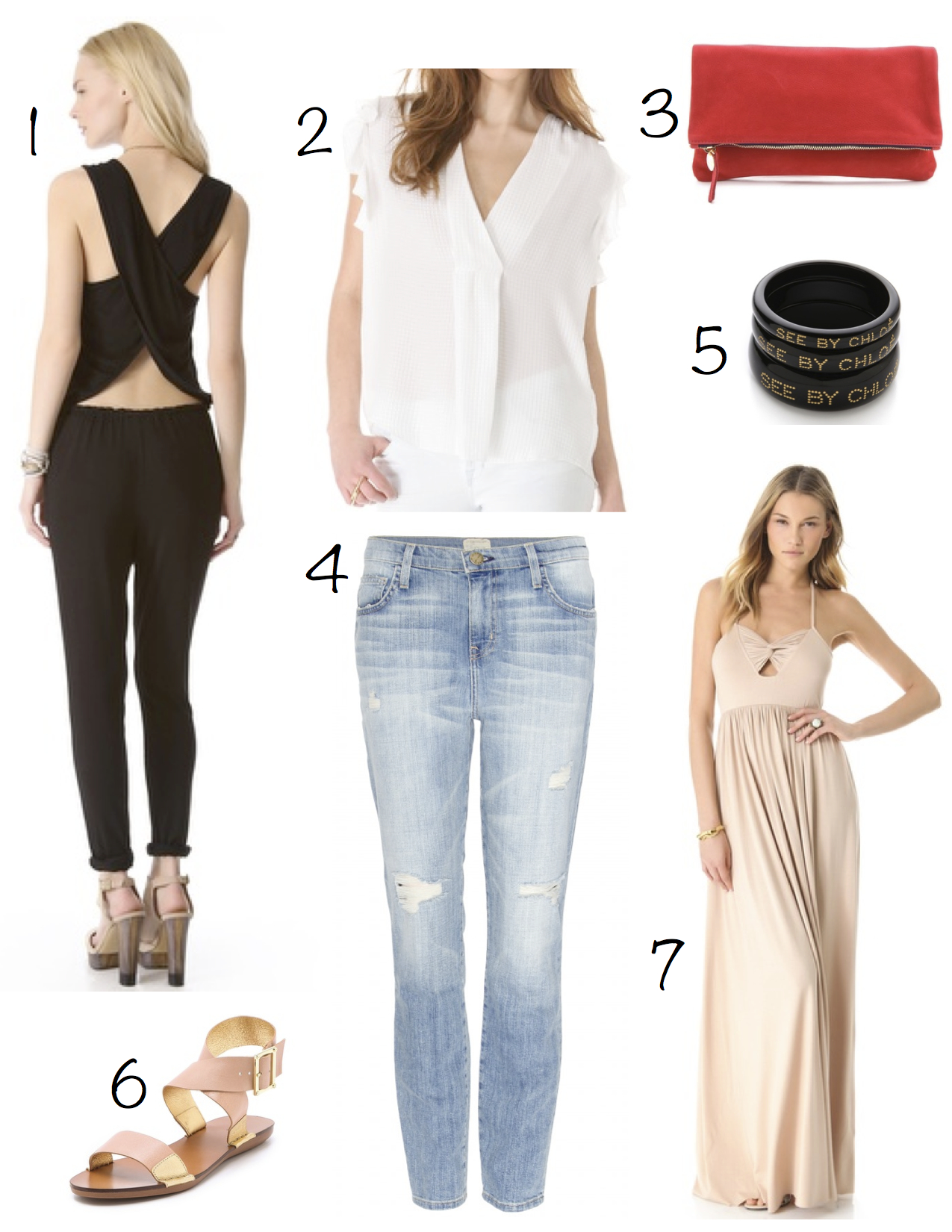 photo via all love