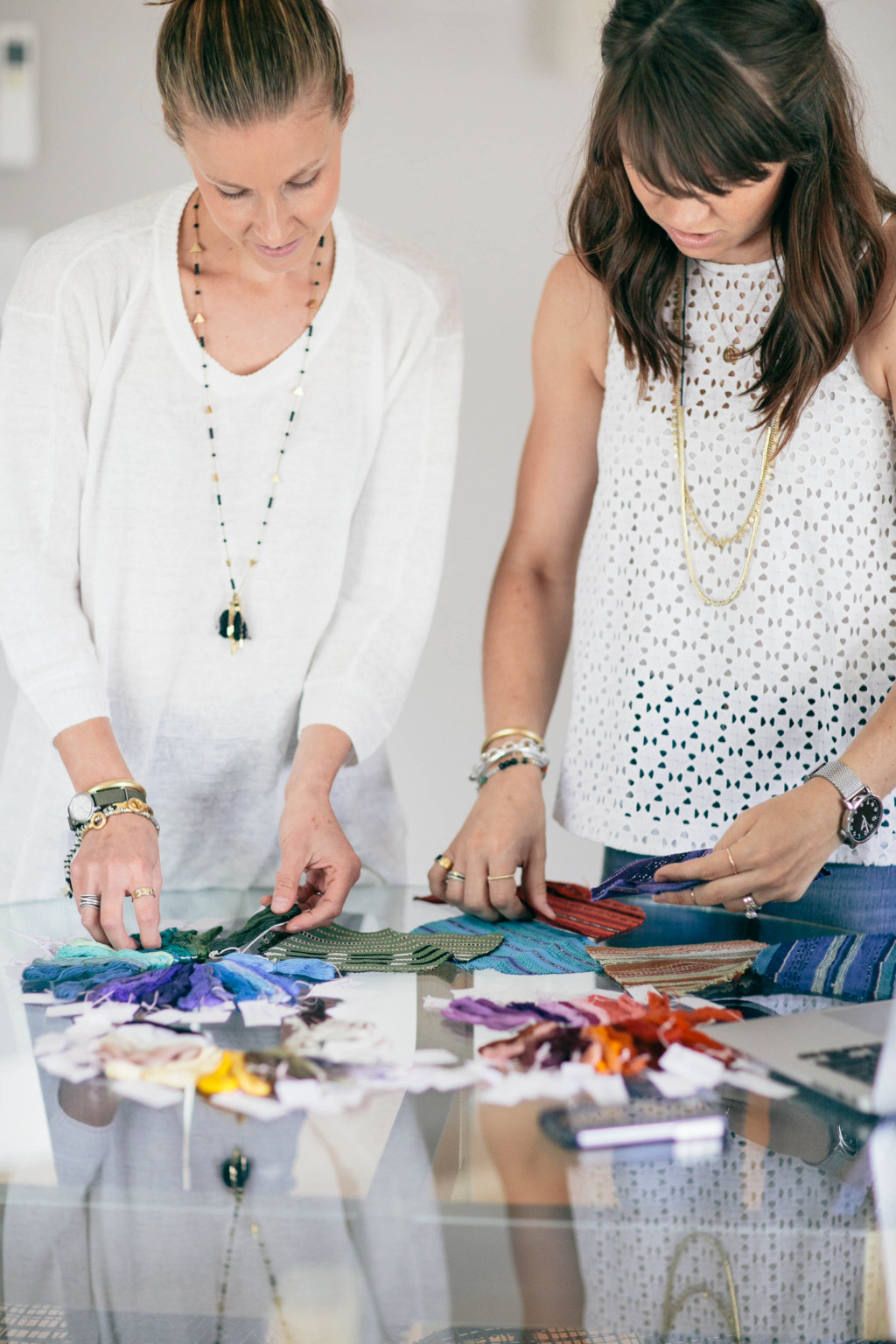 With no shortage of social, political and environmental issues plaguing the world today, Your Soul Style's mission is to highlight individuals and brands who are working towards making a difference.  With that being said, when my dear friend Carly Burson told me about the decision to launch Tribe Alive with partner Ashley Faircloth, "a socially conscious lifestyle brand utilizing its passion for fashion as a platform for social change that stands behind fair trade principles and practices social responsibility", I immediately recruited them for a spotlight feature.  I've known Carly for five years, and she has always inspired me with her lifelong commitment to non-profit work.  The launch of Tribe Alive is a natural extension of her already established do-good contributions.  Combined with Ashley's ability to build a business from the ground up, the two were a match made in heaven.  Both Carly and Ashley come from long-standing, successful careers in the fashion industry and wanted to leverage their knowledge and experience to help better the lives of others.  Each individually passionate about making an impact, Tribe Alive was born out of a desire for positive change in the global marketplace.
"Tribe Alive utilizes it's passion for fashion and responsible commerce as a platform to help alleviate poverty among women."  The mission is to employ female artisans from developing countries and provide them with an opportunity to work at fair-trade wages to improve their future and their families future through the production of local goods such as handbags and jewelry.  Indicative of dynamic cultural perspectives from around the world, all of the pieces are handmade by impoverished women with Tribe Alive providing access to the necessary tools, training and support for sustainability.  The launch collection(s) which include bags and jewelry, are from Honduras, Ethiopia and Guatemala with intentions of expanding to countries like India and beyond.
Along with interviewing Carly and Ashley, I had the privilege to a sneak peek of the assortment which will be available on October 1st.  Not only is it beautifully curated, hip, and stylish with a heavy appreciation on the cultural arts, but helping a woman and her family thrive is the real fashion statement I'm proud to make.  Like Carly and Ashley say in their brand philosophy, "We believe that every purchase should be made with a purpose, and that there is nothing more stylish than giving back."  Yes!  I couldn't agree more.  I am truly bursting with excitement to see how things develop for these two inspiring women who ooze with soul and style of epic proportions.  I am honored to be a part of the tribe!